This photographer will make your classic car a star
Lovers and collectors of beautiful old cars always cherish one thing: photographs that showcase their treasures in an artistic fashion. Gerrit Glöckner of Bildermeister has recognised this niche and offers this exclusive service at unusual locations…
A personal signature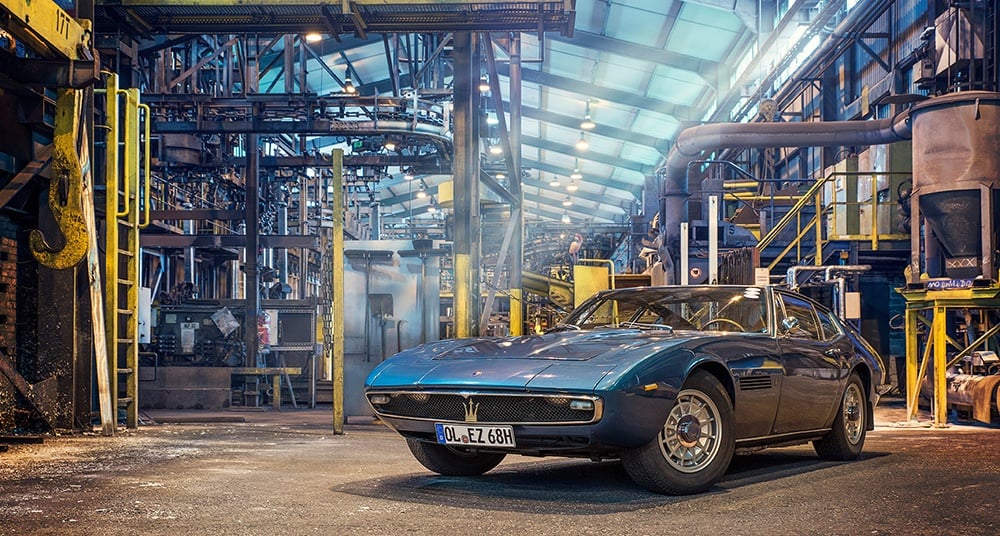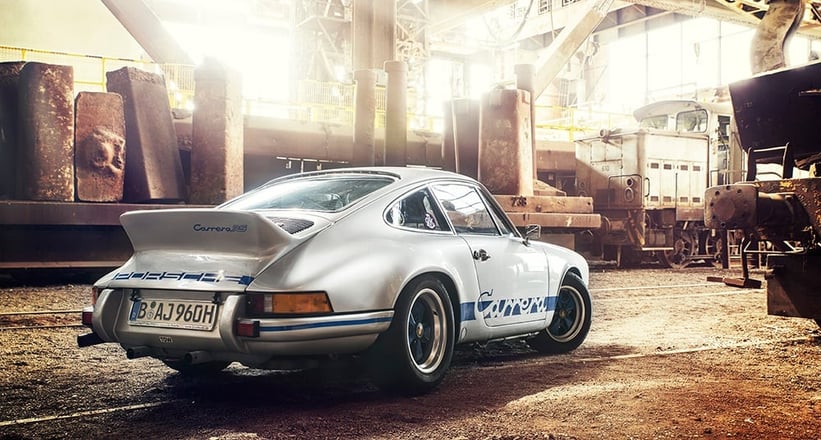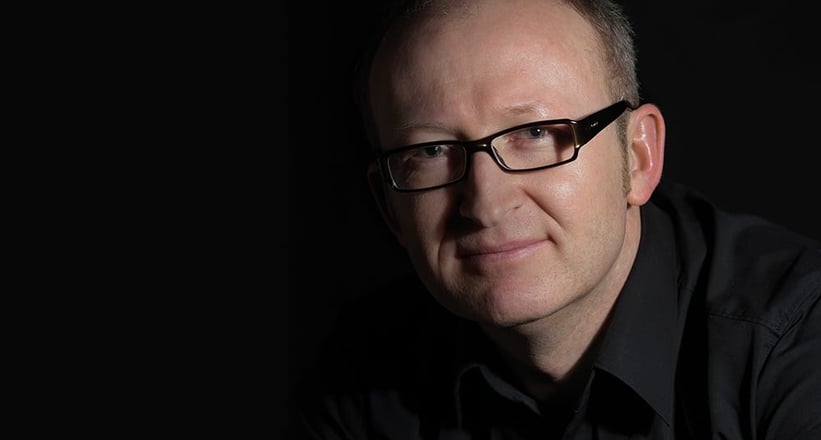 Anyone who enters the world of classic cars knows that it's not always about the cars — it's also about the people and their stories, and this is what Gerrit Glöckner loves most about his demanding job. At a photo shoot he'd organised with a Mercedes-Benz SLS AMG and a Pagoda, an unexpected yet wonderful moment occurred between the two owners. The owner of the SLS discovered that the W113 actually belonged to his father, and he'd ridden in the car as a five-year-old. A simple small detail on the dashboard had stretched the autobiographical arc of this car over several decades. "As a boy, I had a poster of a white Lamborghini Countach on my wall," comments Glöckner. "Last year, I had a customer ask me to photograph his one. He told me he had the exact same poster hung in his nursery!" The graphic artist has many such anecdotes: "I worked in the automotive industry before, and it was impersonal. But here, I experience pure emotion every day.
Charm of patina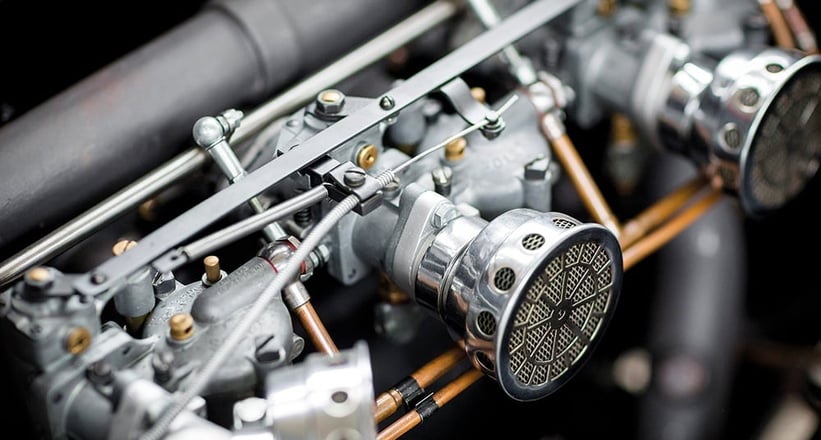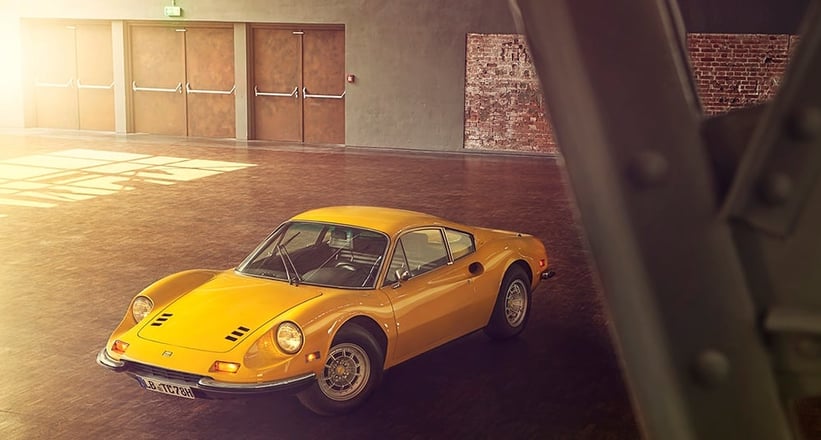 Around 10 years ago, Glöckner had an idea that he pursued with great success and a growing fan base — if you've got a classic in your garage, you almost certainly want nice photographs of the car. But if you don't have the personal contacts in the industry, you might be deterred by logistical efforts and costs. At Bildermeister, Glöckner and his team satisfy the request by offering a complete package. Not only do the photoshoots result in professional, artistically staged, and edited photos of the cars, but the team also scouts potential locations beforehand. "Customers are always enthusiastic about the locations we discover, such as old industrial plants," he says. "Their slightly morbid charm often fits wonderfully with the characters of the different cars we shoot there." These locations include old repair shops, but also abandoned factories whose industrial patina often beautifully underline the technical heritage of a historic vehicle. "Bildermeister's signature is that we offer private customers that chance to conveniently acquire great photos of their cars in special locations." If you can't make it to one of the group events scattered across Germany, Austria, and Switzerland, you can also book an exclusive one-on-one shoot, which is exactly what the owner of the Ferrari pictured in the stable did.
Join the club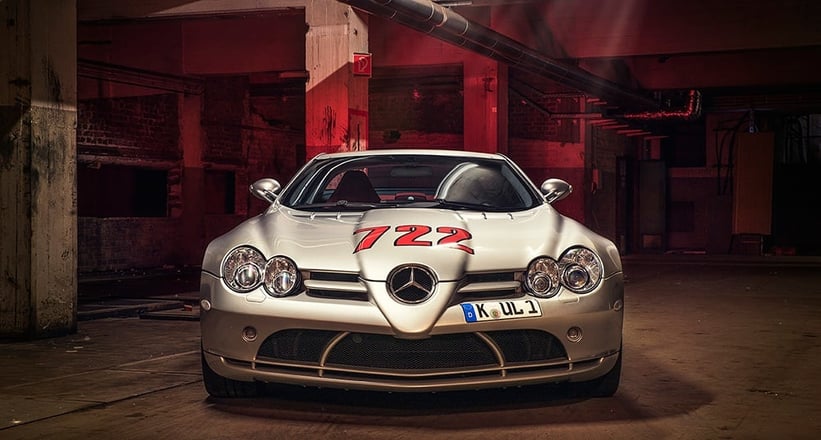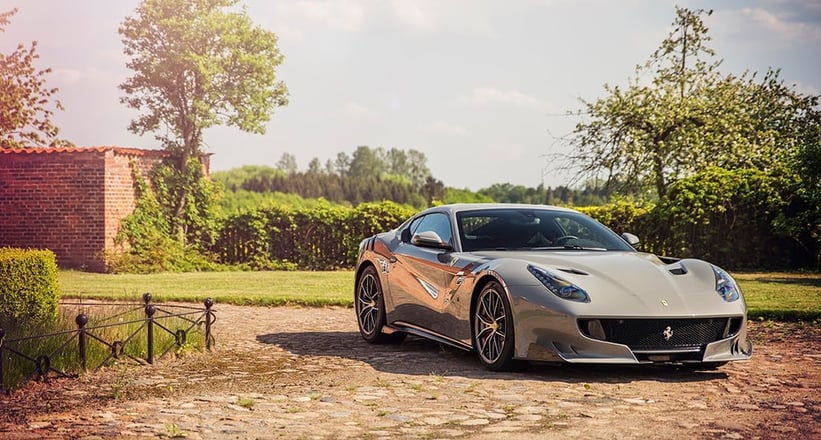 Glöckner inevitably buzzes when he discusses the group events. The presence of the owners is explicitly encouraged during the shoots, and catering is provided. "For us, it's almost like a performance, because everyone involved is always so enthusiastic," he explains. "There are never groups of cliques — regardless of the cars' values, people converse and form friendships based on their shared passion." At an event at the Nürburgring, for example, the wife of a Porsche 911 Turbo owner took great pride in waxing and polishing the car before its moment in the spotlight. Realising her passion, a number of others lent a hand.
Value added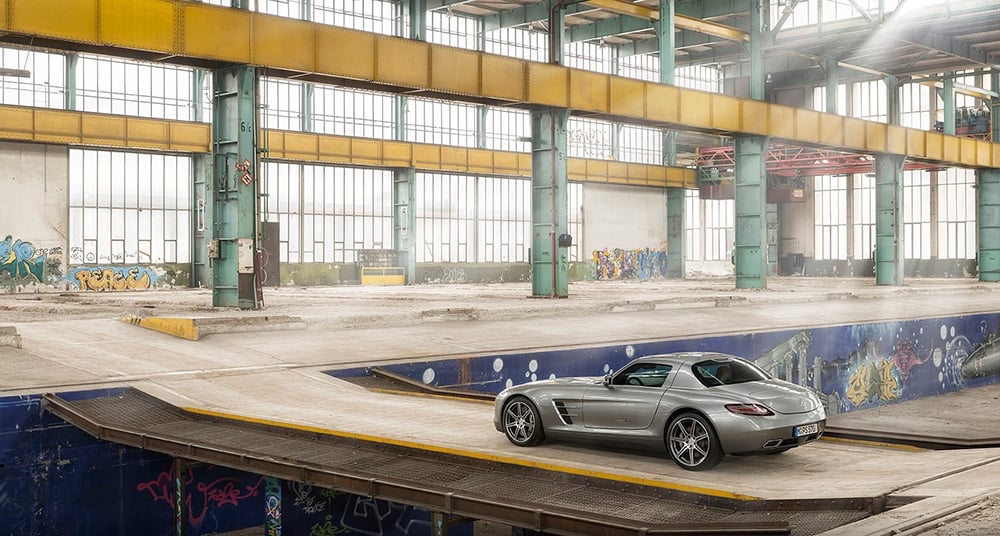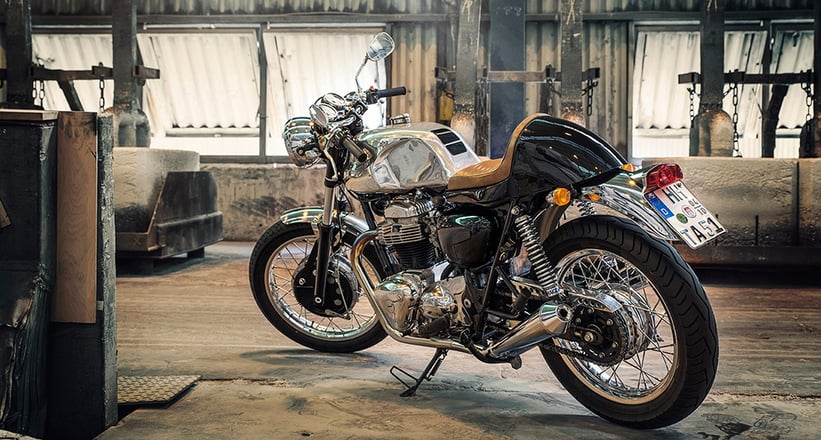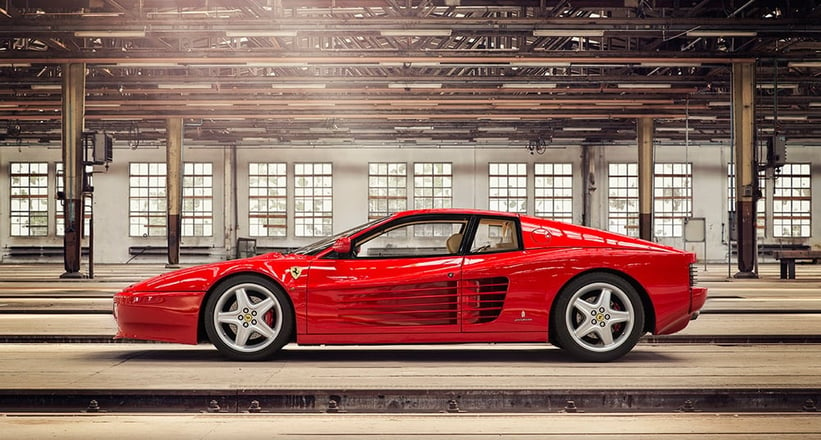 For nearly 200 euros for a spot in the group package, customers not only get fully detailed photos of their cars, but they also make new acquaintances and expand their networks — it's an irresistible offer. The team also takes photos for individual collectors and classic car hubs, such as dealerships or museums. And leather-bound photo volumes beautifully document their investment. Glöckner also discovered that his work could also enhance a car's value, because, in his experience, vehicles sell better when you can show interested parties photos from high-end digital productions. "A good 20% of my customers return to my shoots each year because they've sold their old car with the help of my photos and now want to show their new acquisitions in the right light."
New ideas aplenty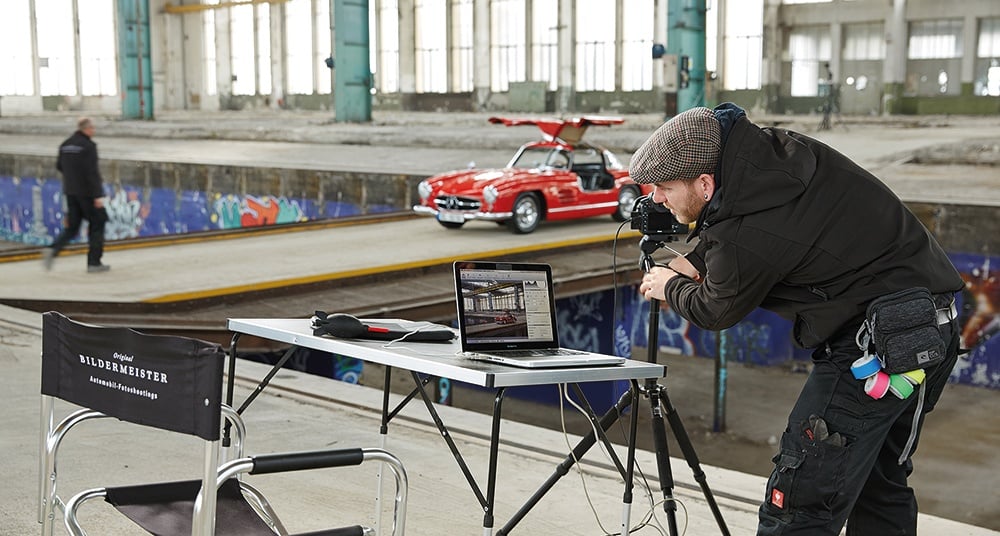 As the director of Bildermeister, Glöckner is constantly thinking of new ideas on how to give the love of the automotive and socialising new impetus. He's currently planning on using his events in unusual locations to provide personalised videos to clients — but he won't reveal any more at this stage. When asked which classic he personally drives, he laughs. "I fuel my passion with my work — and for that, I have a Mercedes-Benz van that I can fit everything in!"
Photos: Bildermeister
Further information on the services provided by Bildermeister can be found here.