Is the new Land Rover Defender the most anticipated 4x4 ever?
After what feels like years of speculation, leaks and camouflaged teasers, we've finally set eyes on the new Land Rover Defender in production form. Initially available in 110 form, though soon to be joined by a smaller 90 and a commercial variant, here's what you need to know…
So, here it is: the long-awaited new Land Rover Defender. And surprise surprise, it looks exactly like how the countless leaks and drip-fed spy shots led us to believe it would. That's not necessarily a bad thing, though.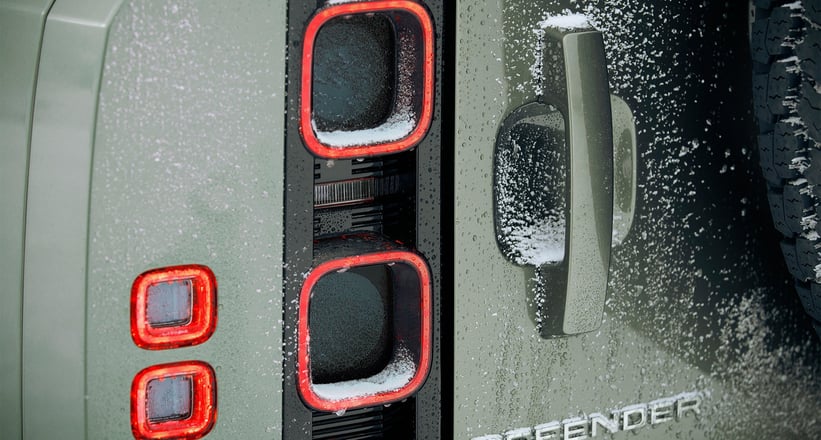 Let's face it, the new Defender was never going to mimic the primitive look of the original in the way Mercedes managed with the new G-Wagen. But in 're-envisioning' some of the beloved old model's signature design features for the present day, such as the fundamental upright silhouette, short overhangs and the vertically mounted rear lights, Gerry McGovern and his team have succeeded in creating a modern Defender.
Built on an innovative aluminium architecture that's 95-percent new, the Defender 110 is available with five, six or 5+2 seating and can be specified as one of four distinct packages: Adventure, Explorer, Country and Urban. Intrepid overland explorers shouldn't be put off – max payload is 900kg and a further 300kg can be carried on the roof. Towing capacity, meanwhile, is 3,500kg.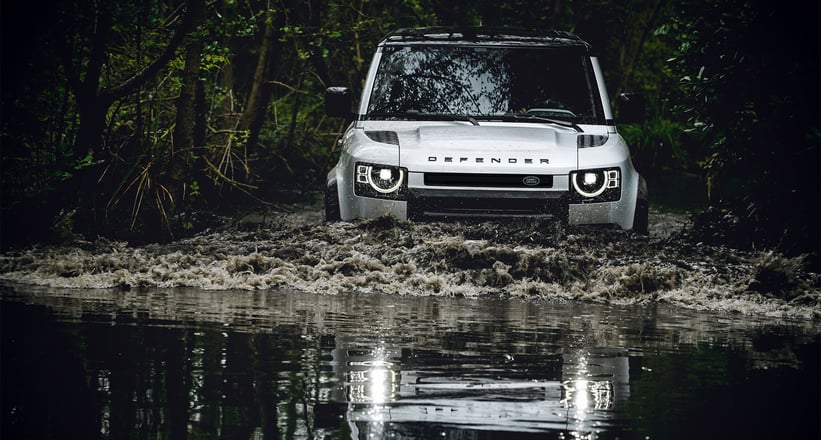 Inside, the interior has been pared back in the name of durability and features wipe-clean rubberised flooring, a central jump seat allowing an extra passenger in the front and, dependant on the model, a folding fabric roof. That will more likely appeal to dog-loving families than pig-keeping farmers, but there you go. A number of structural elements have also been left exposed in the cabin, which Land Rover would typically cover up in its other models. There are also myriad modern creature comforts the previous model couldn't have dreamed of, including wireless smartphone charging and a connected infotainment system.
As the relentless press teasers have driven home in recent months, the new Defender has undergone a frankly ridiculous amount of real-world testing to ensure its mantle as the most capable 4x4 is upheld.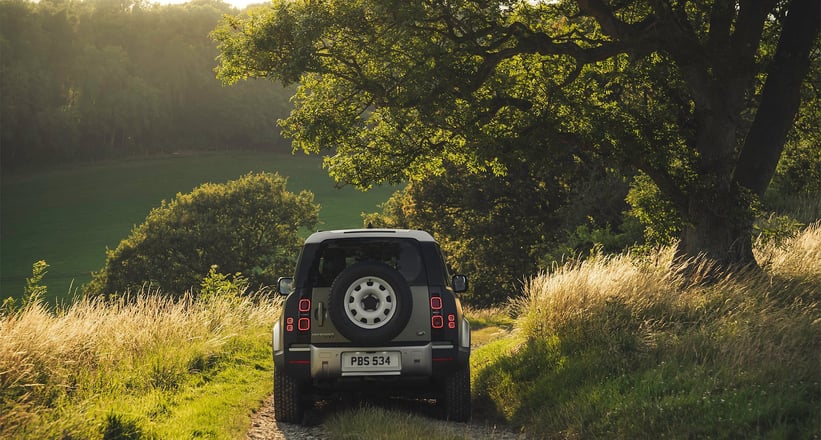 A slew of prototypes covered a combined 1.2m kilometres in the most extreme parts of the globe, ranging from freezing ice caps to searing desserts, and there were over 62,000 tests carried out before the engineers were satisfied enough to sign the car off. As such, Land Rover claims the new car boasts versatility the old Defender couldn't hope to match, being both infinitely more comfortable on the road and even more capable off it. That's predominantly thanks to its architecture, but also the new Terrain Response system and Wade programme.
Available to order now priced from £45,240, the Defender 110 can be specified with four-cylinder petrol and diesel engines and a six-cylinder petrol that's coupled with a 'mild' hybrid. A proper plug-in hybrid will follow in 2020.
Arguably the most difficult 'second album' in the history of the automotive industry, the question on everybody's lips is still whether the new Defender will hold a candle to the beloved original. And it's a question we perhaps won't know the answer to until people have lived with their cars for long periods of time, just as they learned to love the old one. Regardless, we can't wait to climb behind the wheel.
Photos: Land Rover