Commonly held as the post-War period's Bugatti Type 57SC Atlantic, if not the sexiest car of all time, the Alfa Romeo Tipo 33 Stradale is without a doubt the design wunderkind Franco Scaglione's pièce de résistance. The example delivered new to the suave Italian aviation tycoon Count Corrado Agusta can only reasonably be described as an automotive unicorn, spoken of in hushed whispers by those who remember seeing grainy photographs of the car in old magazines or take uneducated stabs as to its whereabouts today. The sole Tipo 33 Stradale to be delivered in royal blue, chassis 75033.111 was unusually fitted with the same style seats found in Agusta's helicopters and an ashtray between the seats.
Blue yonder!
Following low-profile features in a handful of European automotive magazines and a fleeting appearance in an Italian car museum, Agusta's Tipo 33 was sadly painted red and wound up in a secretive Japanese collection. That was until Egon Zweimüller orchestrated the car's sale to a prominent Swiss collector and subsequently oversaw a world-class 5,000-hour restoration back to its original specification, entirely behind closed doors. The mysterious Blue Wonder was poised to take a bow in public for the first time in decades at this year's Pebble Beach Concours d'Elegance, where we're quite sure it would've swept judges and patrons alike off their feet and into the North Pacific, especially in this, Alfa Romeo's 110th year.
Pure, simple escapism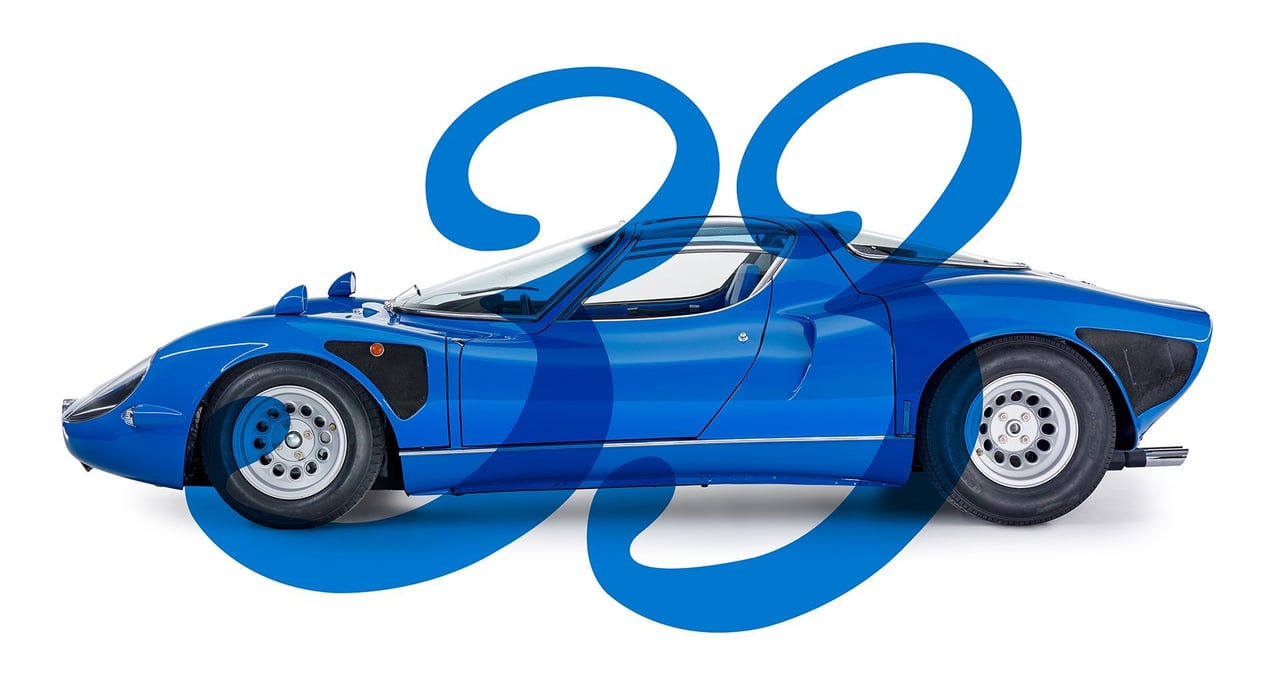 Alas, the coronavirus pandemic put paid to that plan and it's likely that this most exotic of Alfa Romeos will have to wait a while longer for its moment in the spotlight. In times of hardship like these, however, when the world can feel like a volatile and unsettling place, escapism is of greater importance than ever. And we hope the chance to ogle this car, one of the very finest pieces of post-War design, automotive or otherwise, which hasn't been seen for many a year, will lift your spirits, pique your imaginations and put smiles on your faces, if only for a moment. Enjoy the video, ladies and gentlemen.
Video and photos courtesy of Egon Zweimüller © 2020