The disc jockeys for this year's event were Dieter Landenberger, head of the Porsche historical archives, and German motoring journalist and TV commentator Walter Zipser. "Tonight, ladies and gentlemen, we have something for your ears…" And on 13 October the sell-out audience (more than 1,000) enjoyed every second of it.


First disc to be spun was the famous Type 804, 1500cc Formula One unit. Guest DJ for this treasure from the archive was none other than Herbert Linge, an ex-factory driver from the 50s and 60s. The introduction is not spectacular. Only when the revs begin to rise can you savour the full complexity of such a highly tuned unit.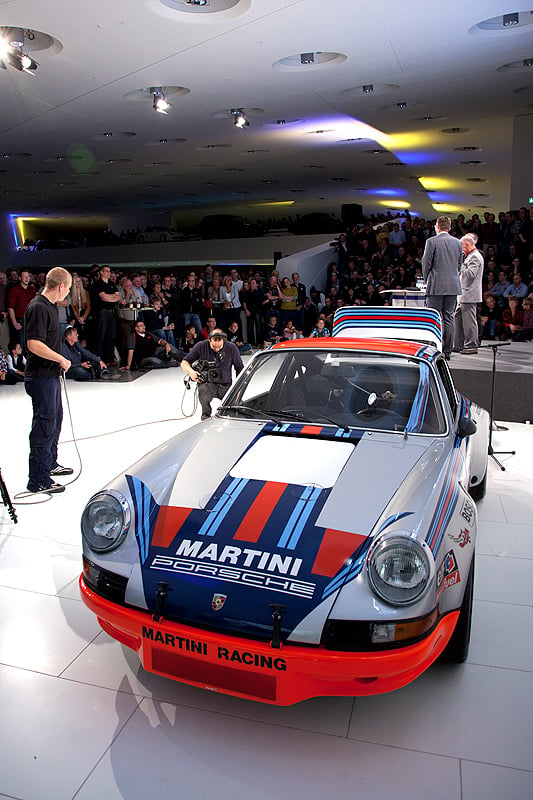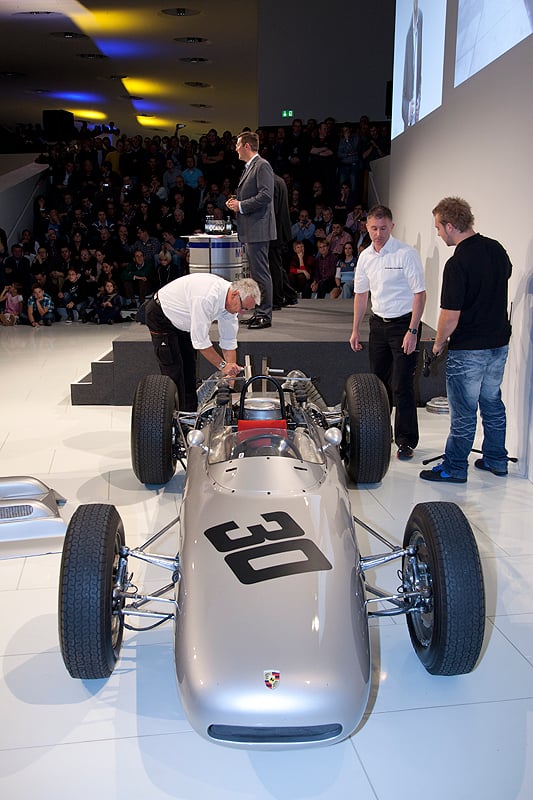 Next up is another factory driver, Jochen Neerpasch, winner of the 1968 Daytona 24 Hours aboard a Porsche 907. His tune was from that old favourite, the 356 B 2000 GS Carrera GT. Breathing through weber carbs, the flat four is rasping, reminding Neerpasch of "sandpaper on rock". And "Sicily", apparently (this might have been late in the evening).


Ah, hang on, the Sicily bit is from another works driver, Günter Steckkönig. He'd driven on the Targa Florio – in Sicily, obviously – and all this noise, and the presence of original cars, had brought it all back. Now we understand.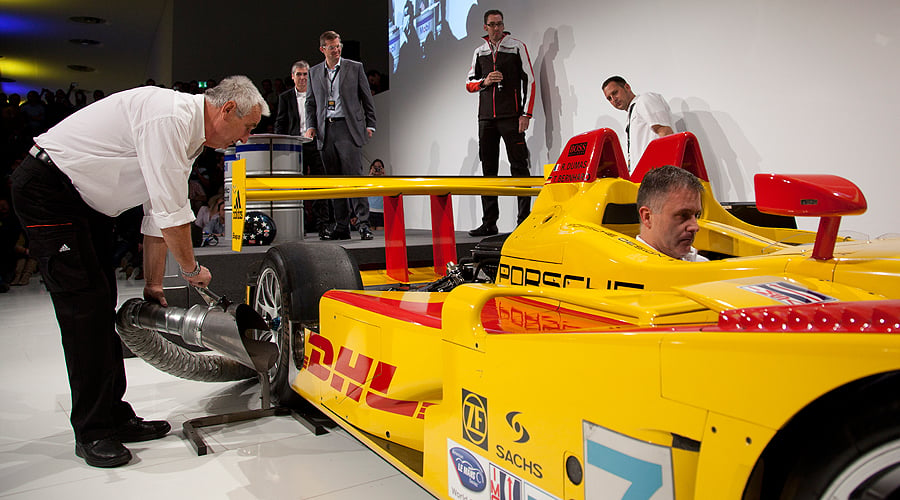 With the party really rolling, it was a shout-out for that virtuoso of the vinyl, Valentin Schaeffer.

Having spent 39 years in the Stuttgart company's racing department, who better to introduce that chart-topper, the Can Am 917/30's twin-turbo flat twelve? Akin to hearing how Nile Rodgers bought his 1959-60 Hardtail Strat, Schaeffer recounted a top secret visit to Eberspächer to collect the turbochargers for the 1200bhp, Ferdinand Piëch-managed project.

As the twelve cylinders soar to a rumbling crescendo, Schaeffer's eyes gleam with pride: "Now that's what I call music!" he said, clearly a man with an extensive, carefully selected record collection.



The joint was shaking until midnight, with guest appearances by other famous Porsche pilots such as Hans Stuck Jnr.

Classic Driver brings you some bootleg tapes of the evening. Top rocking!

Photos: Porsche