'RON 54' returns home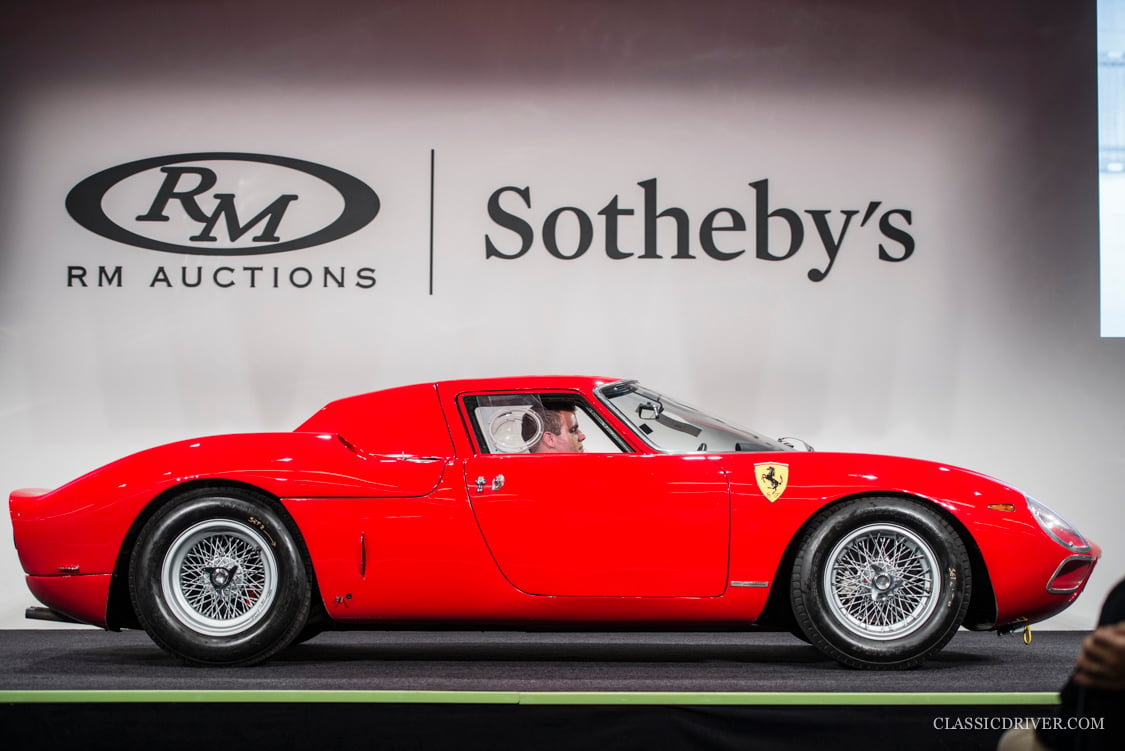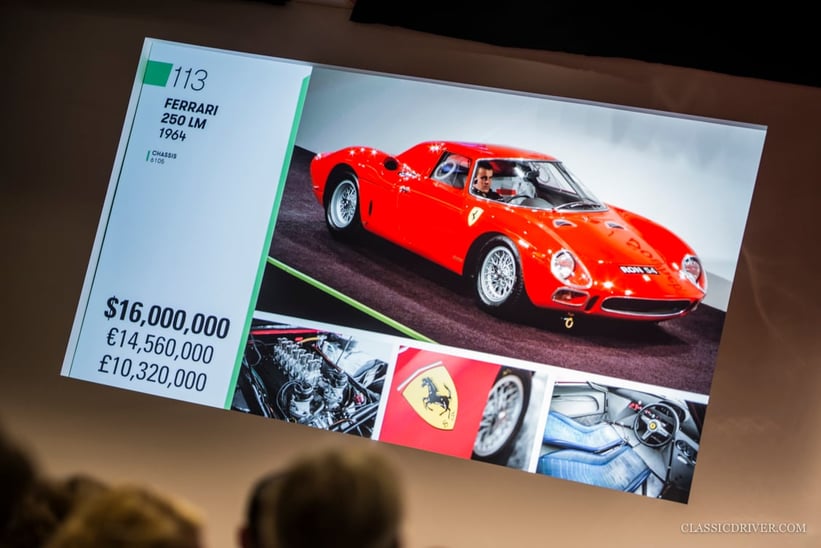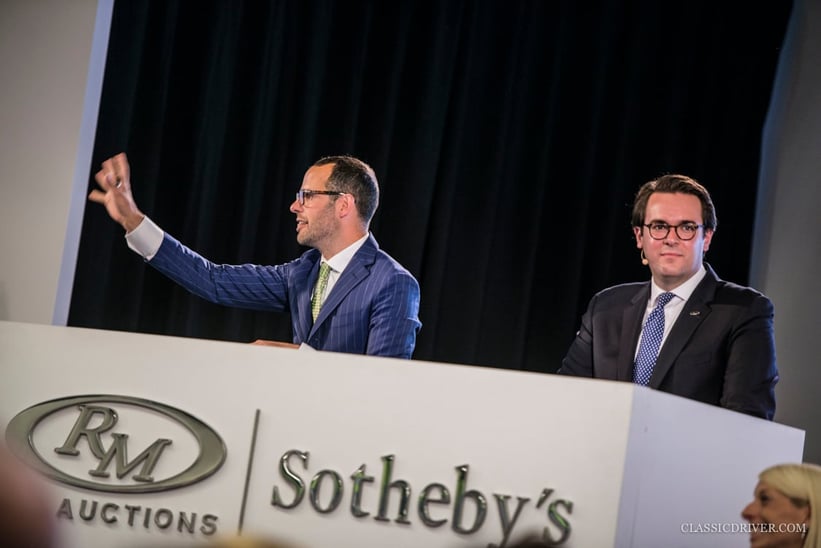 Ultimately, the headline results were the $17.6m paid for the Ferrari 250 LM, and the $13.75m for the 'LM-spec' McLaren F1 – the latter all the more desirable with its 'Brilliant Orange' metallic paintwork illuminated by the saleroom lights (it looked a little flat in the press shots). The 250 LM is supposedly heading back 'home' to England, where it will wear its familiar 'RON 54' UK registration plates, as it did when it was raced and driven home in period by its first owner, Ronald Fry.
SWB slightly short of reserve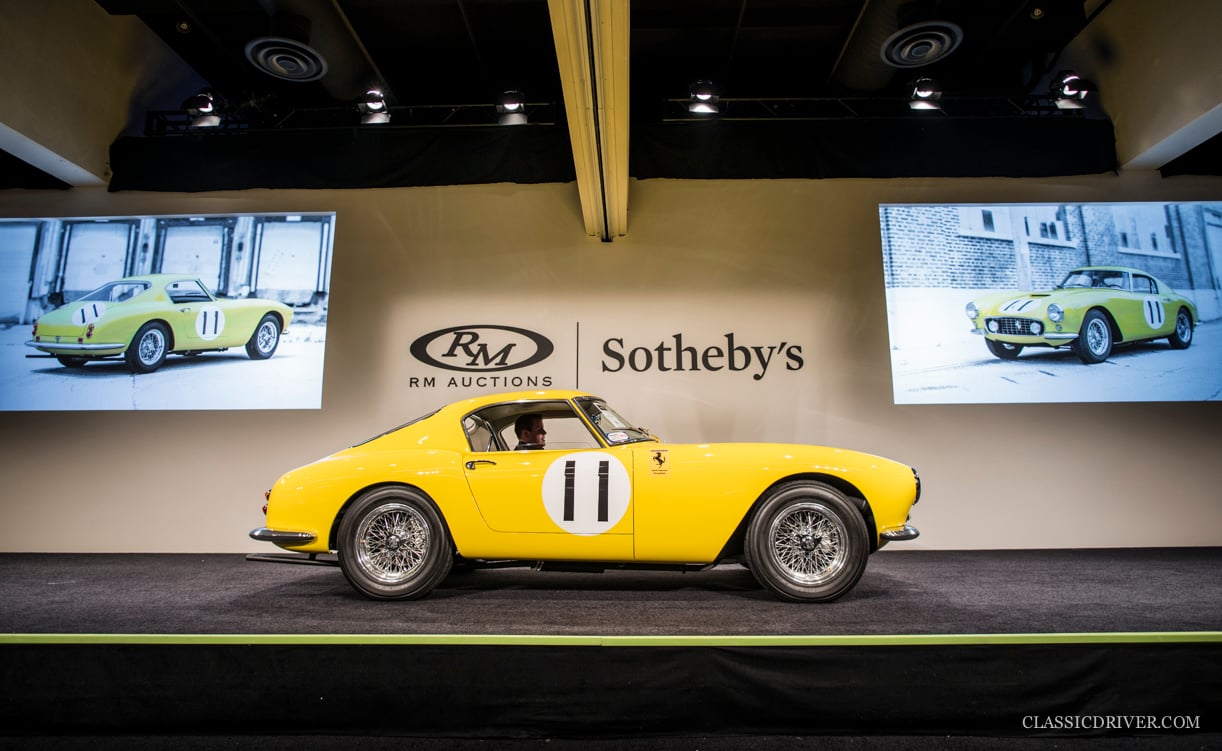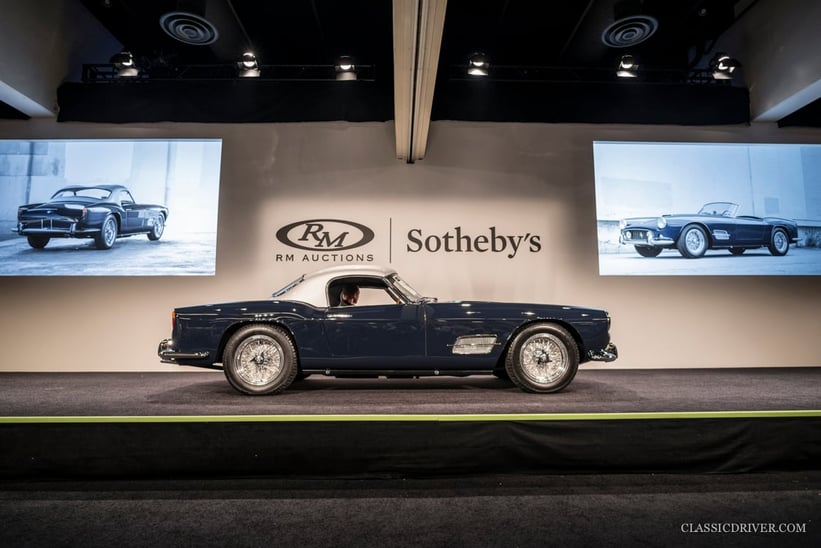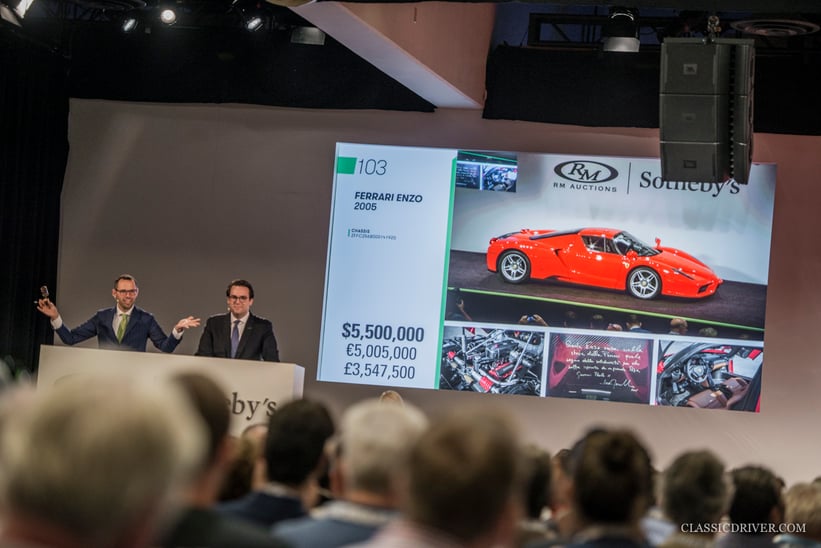 Bidding on the open-headlamp LWB California Spider and the 250 SWB Competizione failed to reach the respective reserves (perhaps RM will wait a while before trying to sell another yellow comp-spec SWB?), but the internal disappointment will no doubt have been cured by World-Record prices for a Ferrari Enzo and F40 LM – the former garnering a whopping $6.05m thanks to its Papal provenance and last-example-built status, and the latter achieving $3.3m against a $2m - 2.5m estimate that we previously suggested might be a little conservative. Other lots that sailed past their high estimates included the $462,000 Jaguar XJ220, the $550,000 Porsche 993 RS 3.8, the $412,500 Dino 246 GTS, and the $495,000 McMerc SLR.
That Friday feeling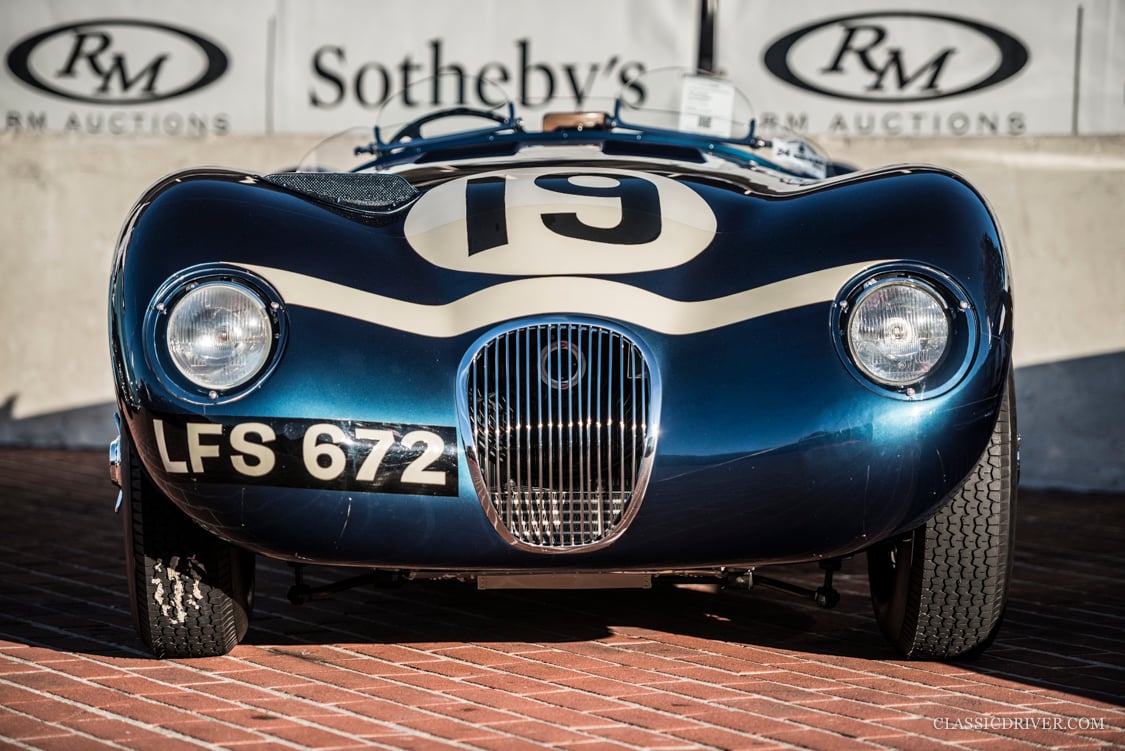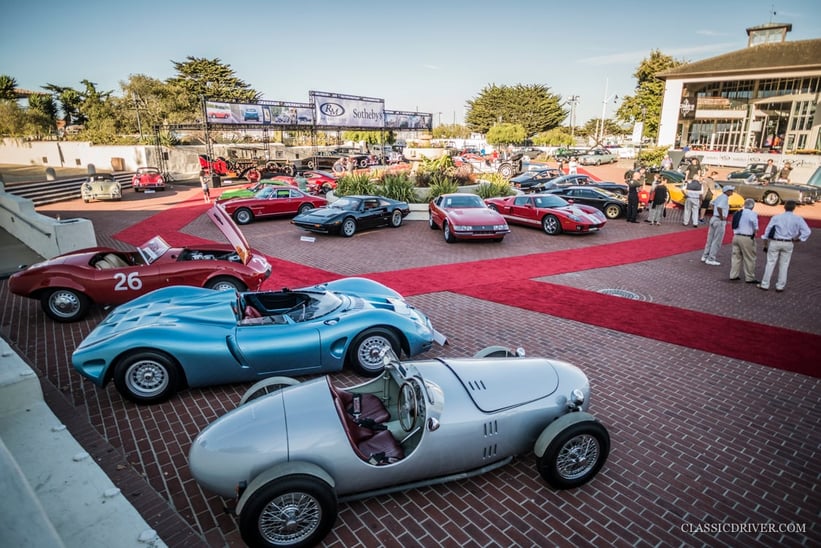 Friday's sale saw RM clinch another World Record, this time with the $13.2m paid for the ex-Works/Ecurie Ecosse Jaguar C-type Lightweight (now the most expensive Jaguar ever sold at auction). Other strong results included $2.06m for Ghia's stunning jet-age Jaguar, the XK120 Supersonic, almost $700,000 for the 2013 Aston Martin Centennial DB9 Spyder, and $242,000 for the 'matching pair' of Fiat 600s. The characterfully patinated Ferrari 275S/340 America Barchetta made $7.97m.
Saturday success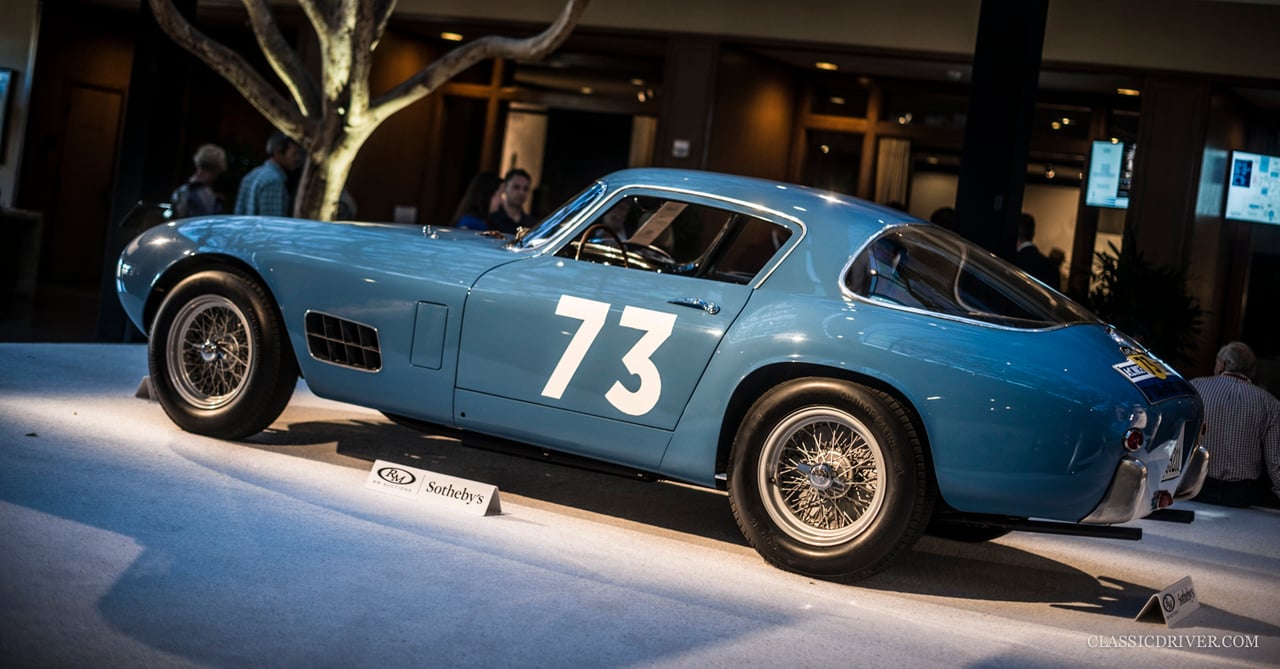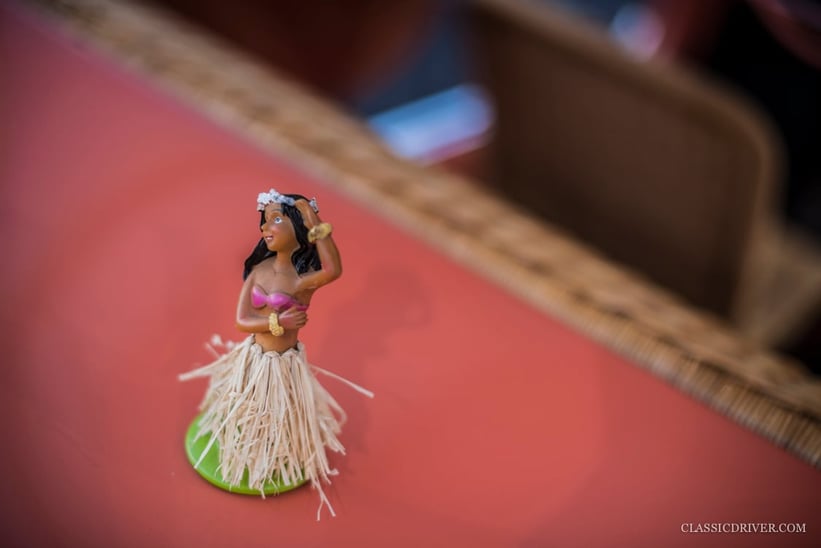 The conclusion of the three-part sale on Saturday saw the Ferrari 250 GT 'Tour de France' sell for a staggering $13.2m – a new World Record for the model, and almost treble the price of a similar example (albeit without the inspiratory TdF win under its bonnet-belts) at RM's London auction less than a year ago. The impressive sum, along with the $8.5m private post-auction sale of the aforementioned Cal' Spider, brought RM's 2015 Monterey sale total up to $172.7m – doing things the 'the RM way' has paid off once again...
Please note, all results are inclusive of buyer's premium, and do not account for all post-auction sales.
Photos: Rémi Dargegen for Classic Driver © 2015