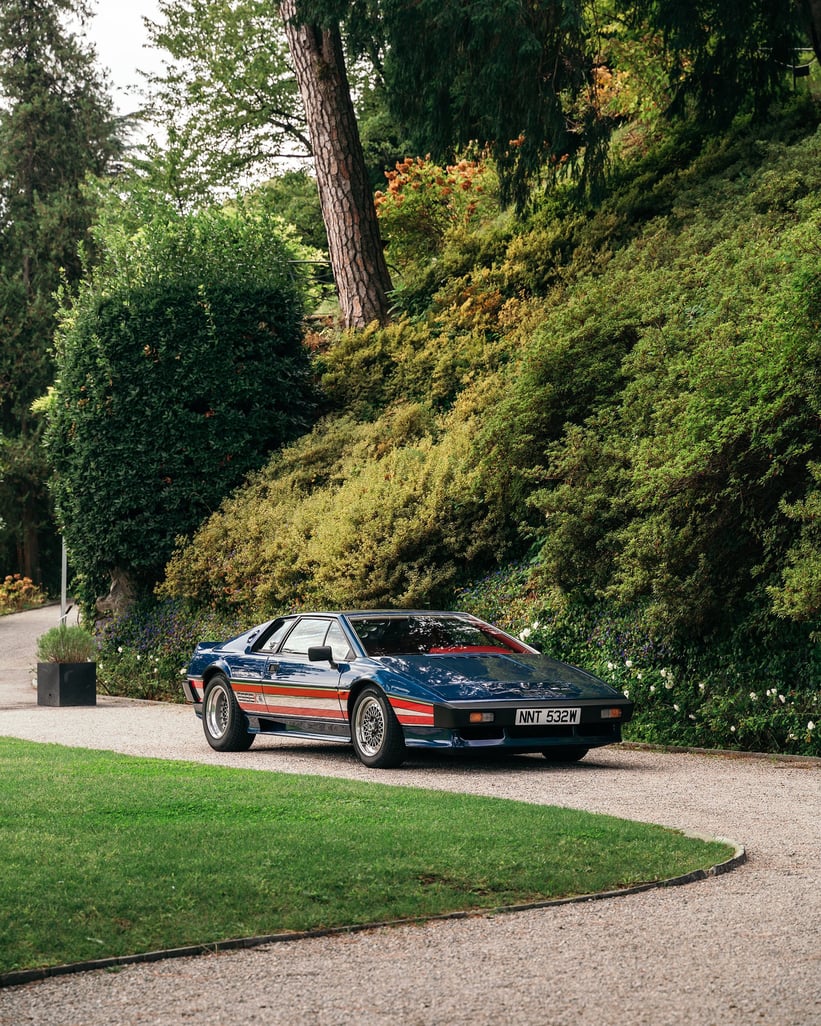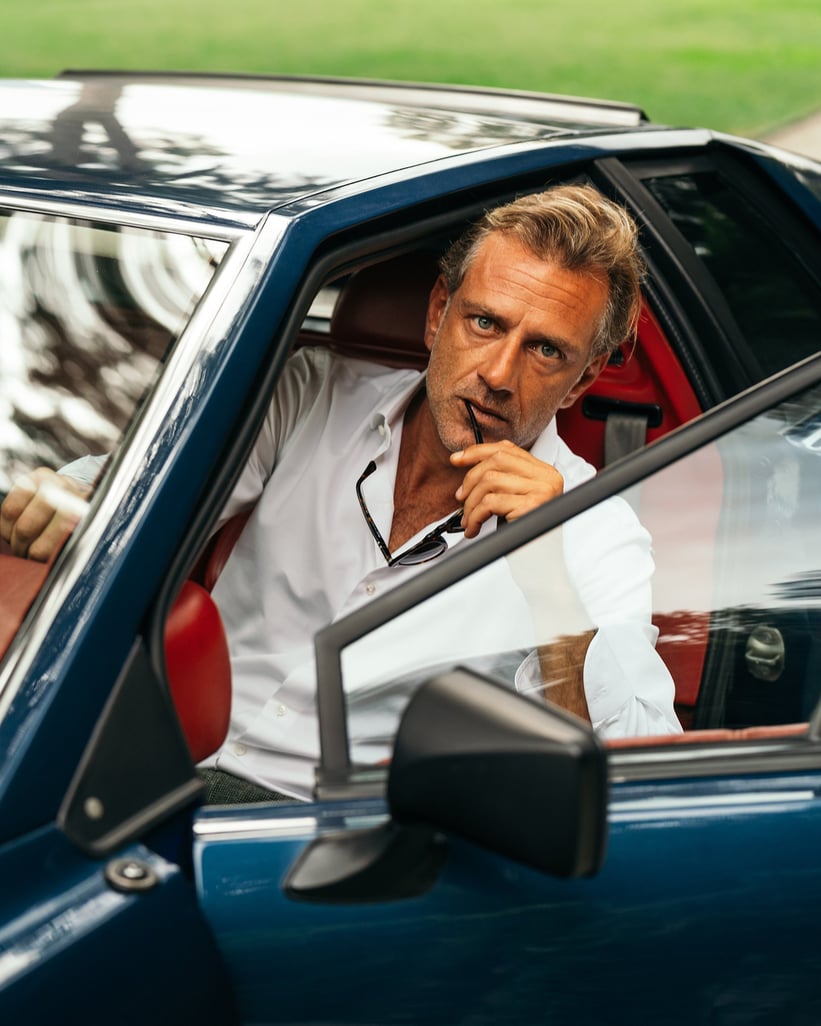 Visitors to this week's Concorso d'Eleganza Villa d'Este will find an extra treat in store just five minutes along the lake at the Villa del Grumello. There, committed 'youngtimer' enthusiast Guglielmo Miani – boss of the historic Larusmiani fashion house – will stage another of his thoughtfully curated Fuori Concorso shows, this time dedicated to the glory of the turbocharger. An impressive line-up of wild, turbo-equipped machinery will be on show, but we reckon the scene-stealer is likely to be this magnificently 'of its time' Lotus Turbo Esprit, which Miani himself recently acquired.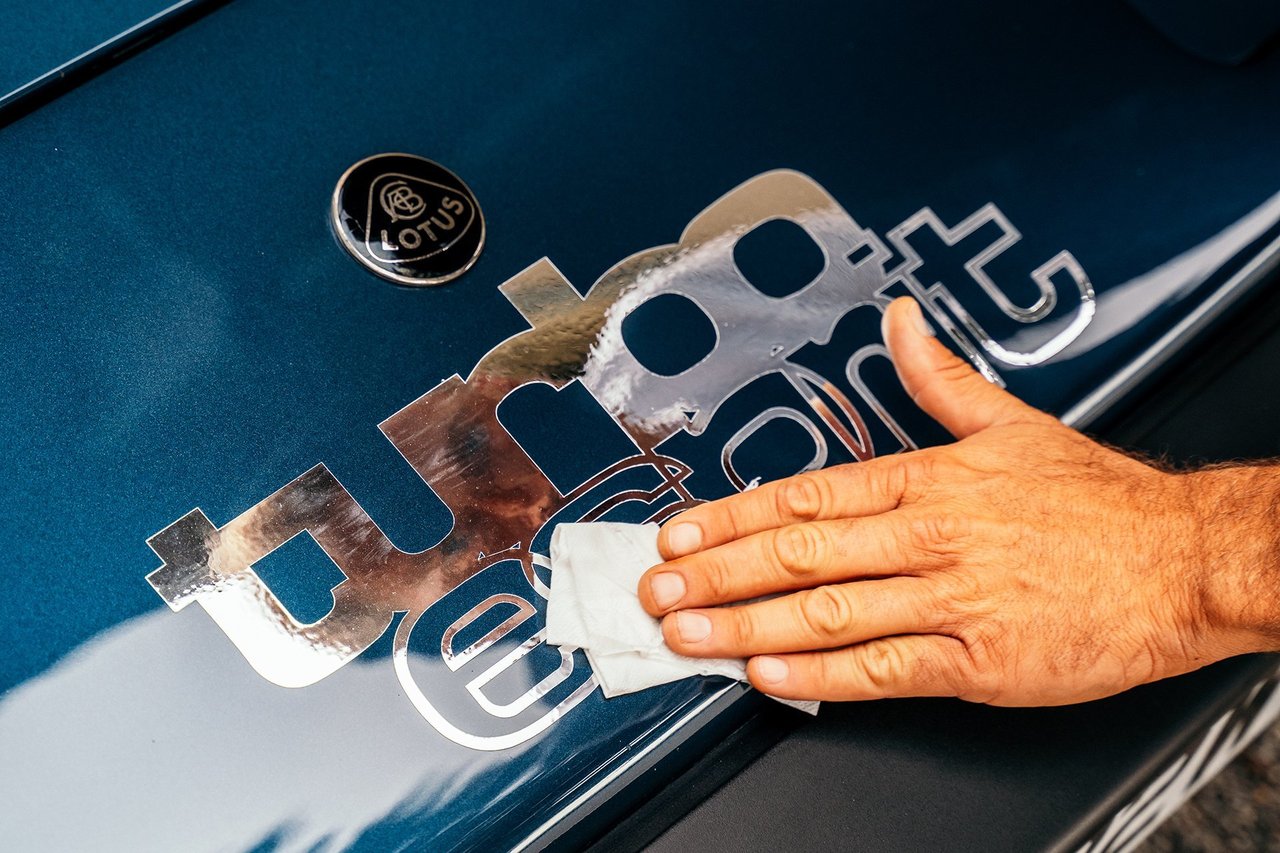 Carmakers went turbo-mad during the 1980s, but few of the era's 'un-naturally aspirated' creations could claim to be as downright cool as the Essex Turbo Esprit, which arrived just as the decade dawned to address the problem of the original Esprit's performance falling short of its fabulous, Giugiaro-penned looks. The Turbo came charging to the rescue with an all-new, rustproofed chassis, upgraded suspension, a wider track and improved brakes.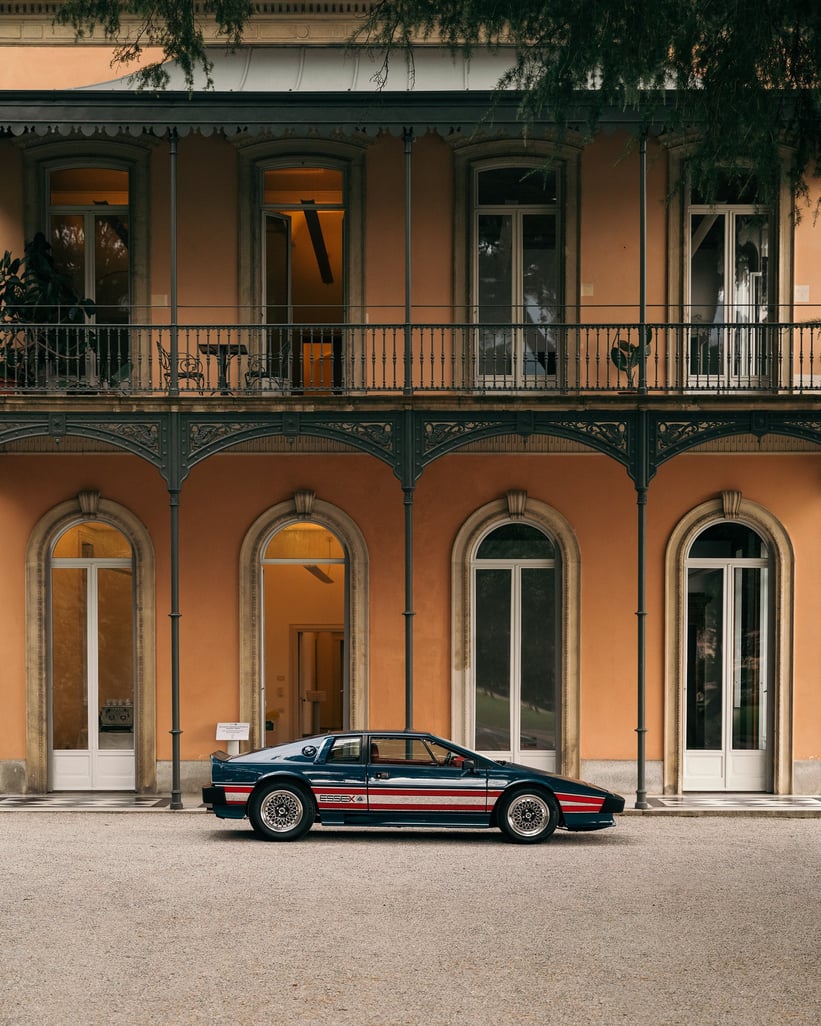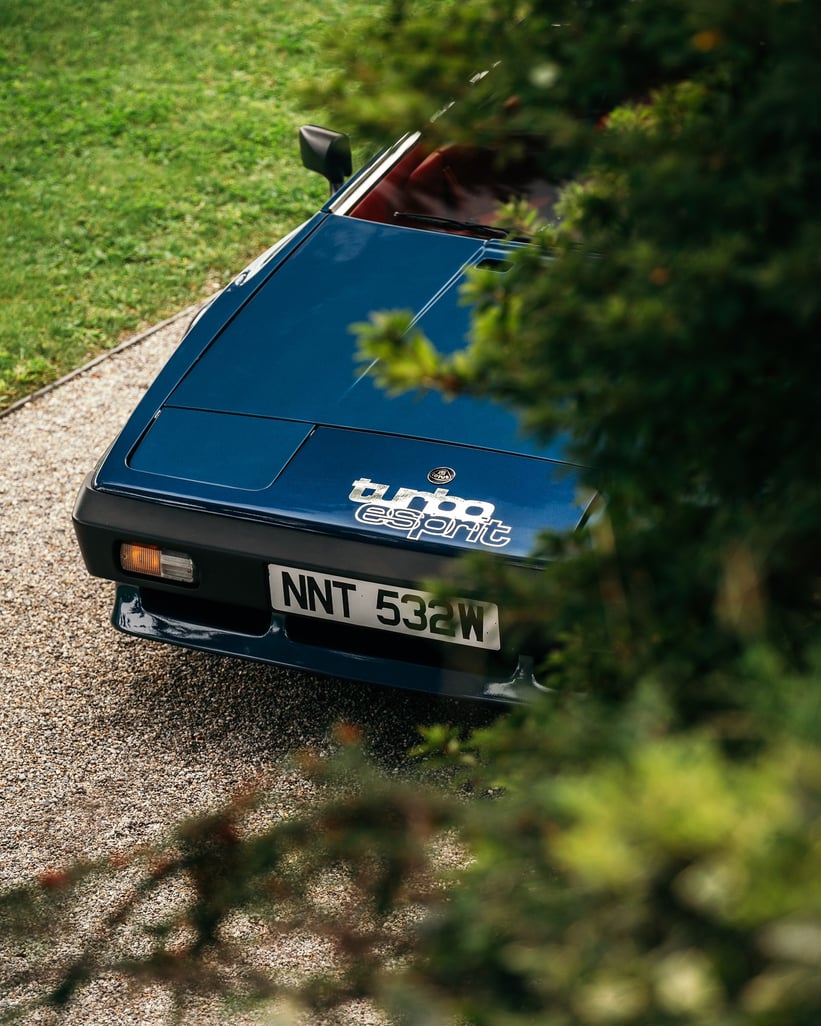 The body, meanwhile, gained wraparound bumpers, sill-mounted NACA ducts and spoilers front and rear. All of which was designed to make the most of the souped-up, 2.2-litre, 16-valve engine. Fed by a brace of Dellorto carburettors and a Garrett T3 turbocharger, it produced a useful 210bhp – 50bhp more than the standard car. Inside, a turbo boost gauge, a 170mph speedometer (slightly optimistic), backlit switches and a ceiling-mounted Panasonic stereo (£1,000 – in 1980!) added to the sense of occasion provided by the 'oxblood' leather interior. Things were pretty funky outside, too, thanks to the sumptuous Monaco Blue paintwork highlighted by red-and-blue 'Essex' livery.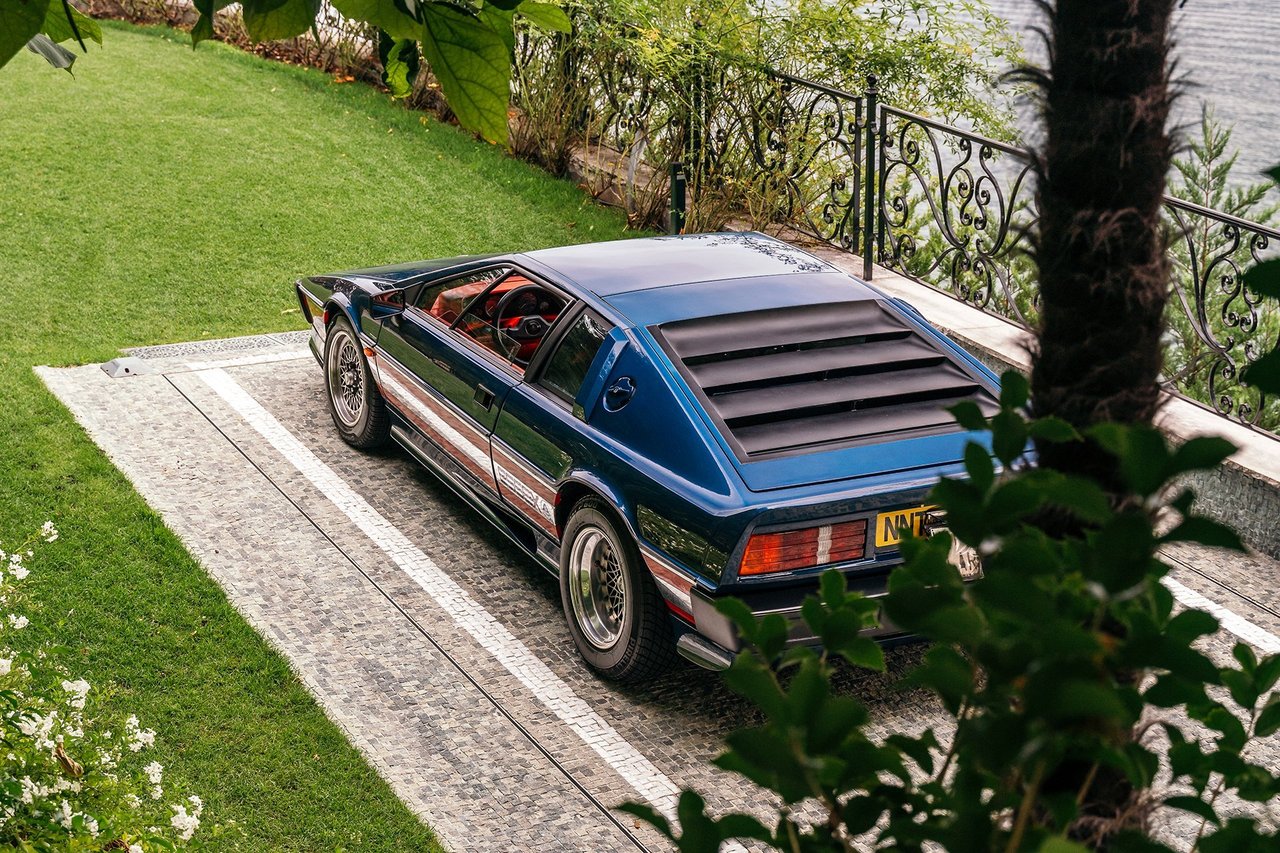 To those unfamiliar with the Essex Turbo, but who are familiar with the English county of Essex and its associations with petty criminals and girls of easy virtue, the name might be bewildering – but it actually relates to the Essex Overseas Petroleum Corporation, a long-defunct one-man fuel-trading enterprise founded in the mid-1970s by former industrial designer David Thieme. Famously flamboyant and instantly recognisable by his trademark fedora hat, square-rimmed sunglasses and goatee beard, Thieme could at the time fairly be described as a 'player'. He's reputed to have raked in as much as $70 million a year in profits working from his 'trading room' in Monte Carlo's Hotel de Paris.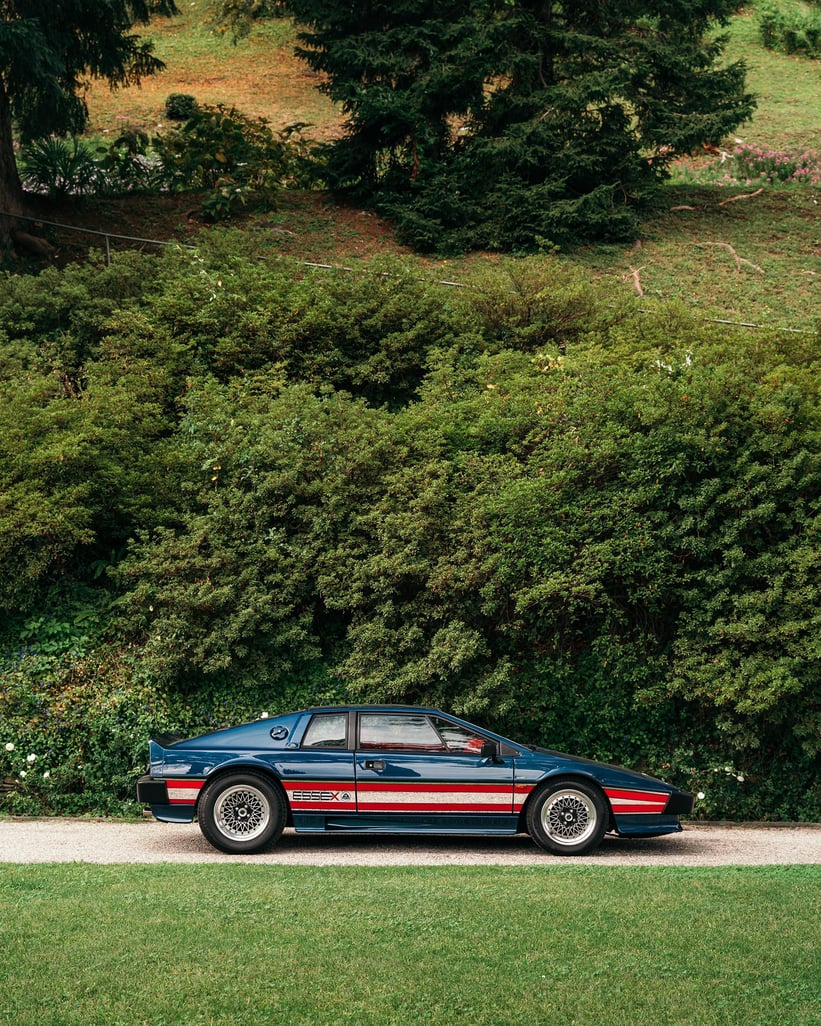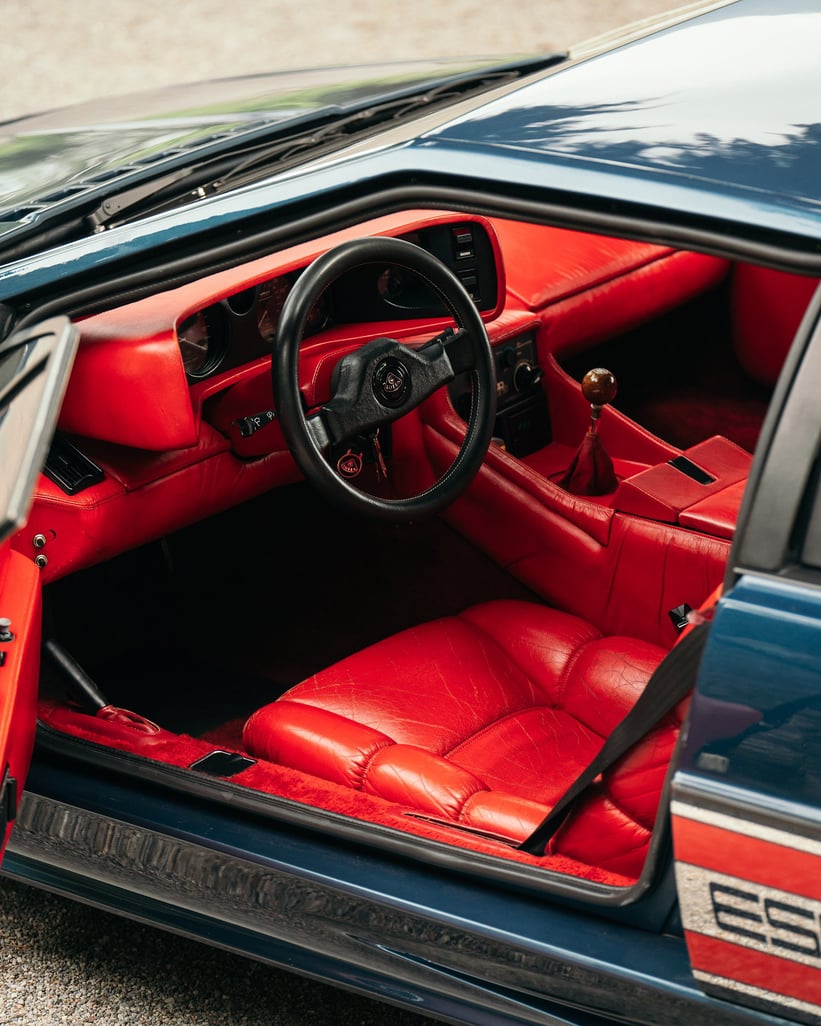 Being a dyed-in-the-wool motorsport enthusiast with plenty of cash to throw around, Thieme came to the attention of Lotus boss Colin Chapman (to whom such rich and 'interesting' characters often appealed). In 1979, Essex Petroleum became a key sponsor of the Lotus F1 team. It was (sort of) logical, therefore, that the fabulous new Turbo Esprit should be made available in an initial edition of 100 cars in Essex's blue, red and chrome.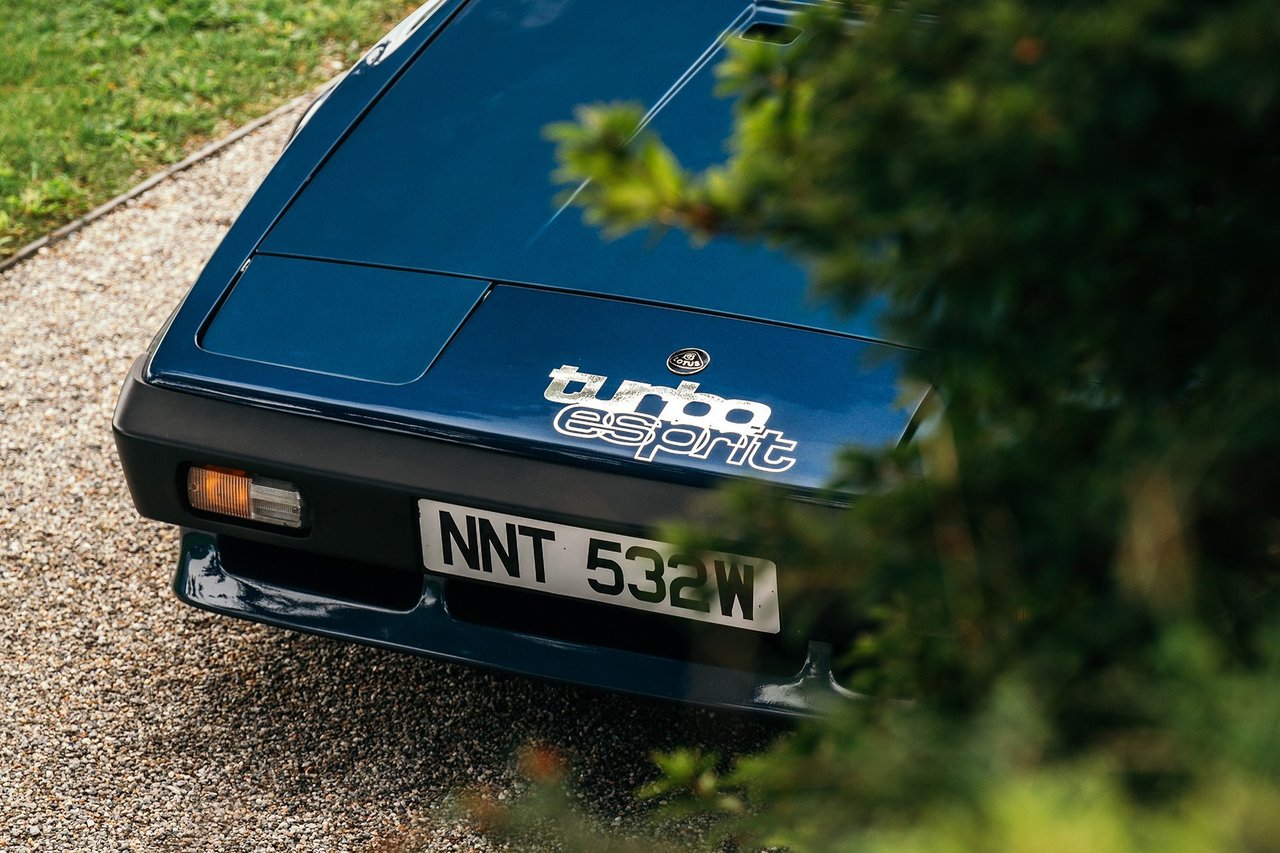 A lavish launch party at London's Royal Albert Hall in February 1980 – reputed to have cost £1 million – saw Chapman, Thieme and American race-team mogul Roger Penske take to the stage to reveal the car amid a storm of fake snowflakes. Shirley Bassey sang her heart out before a high-profile audience that included Prime Minister Margaret Thatcher; it was subsequently announced that Thatcher's hapless son Mark (founder of a failed motorsport team and later to go missing in the Sahara for six days during the 1982 Paris-Dakar rally) was down to receive Essex Turbo number 100.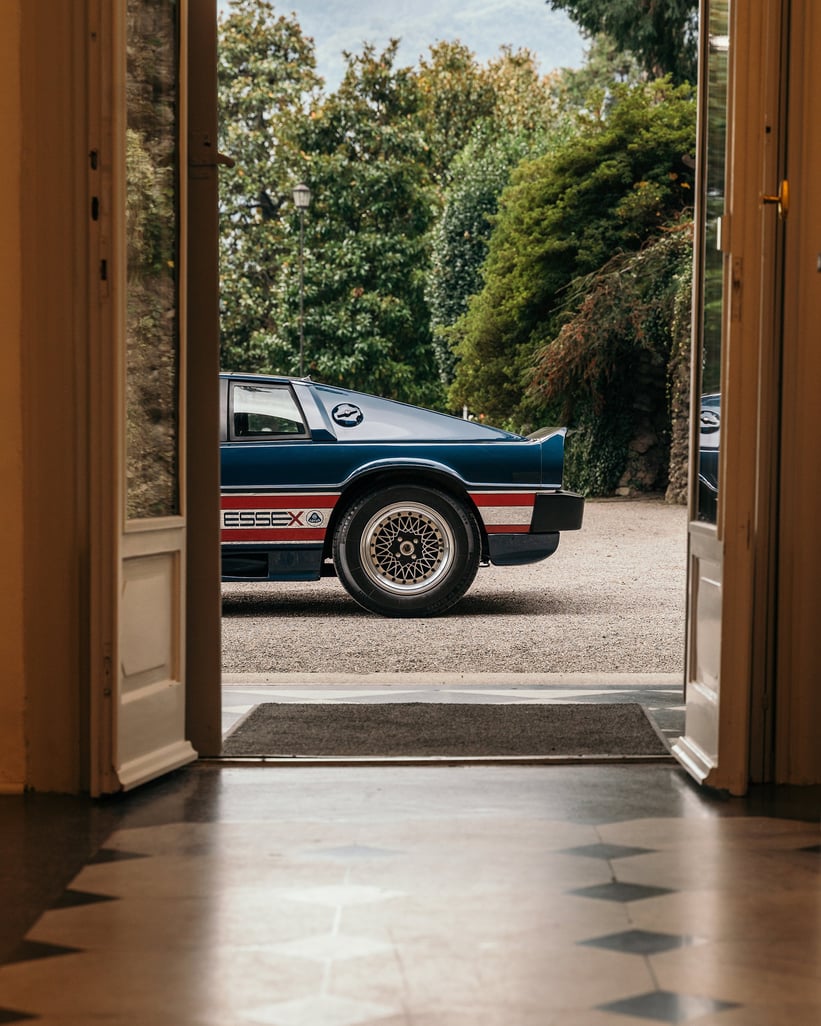 In the event, a mere 45 of the special editions were sold, partly on account of the £20,950 price tag, which made the car almost £900 more expensive than a Ferrari 308 GTB and £2,800 more than a Porsche 911. Despite the eventually tiny production run, the Essex Turbo was at the vanguard of what proved to be a very successful series of cars, with 767 Giugiaro-styled Turbo Esprits being manufactured before the more rounded Peter Stevens redesign was revealed in 1987.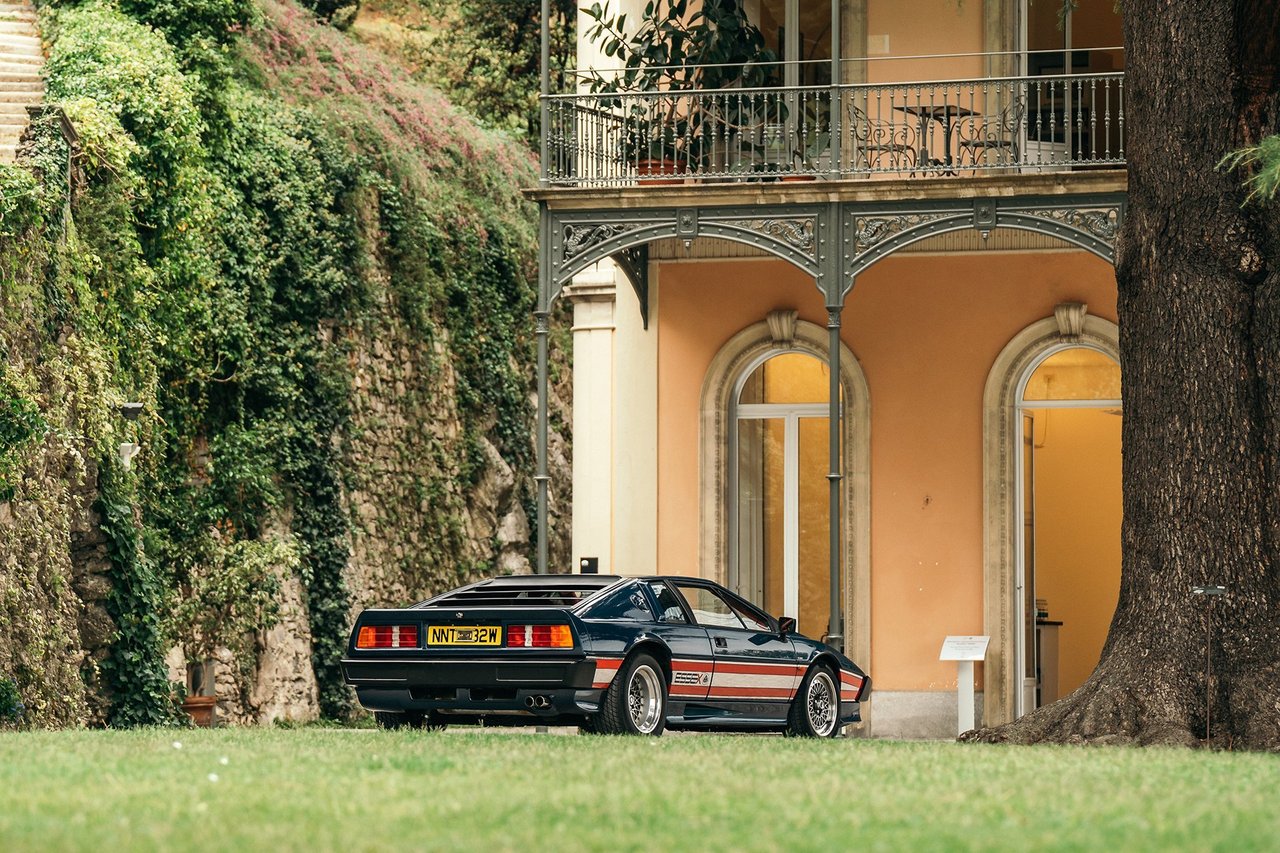 Along the way, the Esprit Turbo found fame as James Bond's transport in 1981's For Your Eyes Only, which featured two examples of the model: a white version that self destructs, and a metallic red one that Bond drives, complete with custom-made ski rack, to a mountain resort in Italy. But even the latter – delectable as it was – struggled to out-cool the Essex, which is now regarded as being one of the most collectable Esprits of all. If you get to see Miani's fabulous example at the Fuori Concorso, you'll understand why. And don't forget to check out that roof-mounted stereo; complete with graphic equaliser, it's '80s ICE at its gadget-tastic best...
Photos: Andrea Luzzardi for Classic Driver © 2021