Tactile time capsules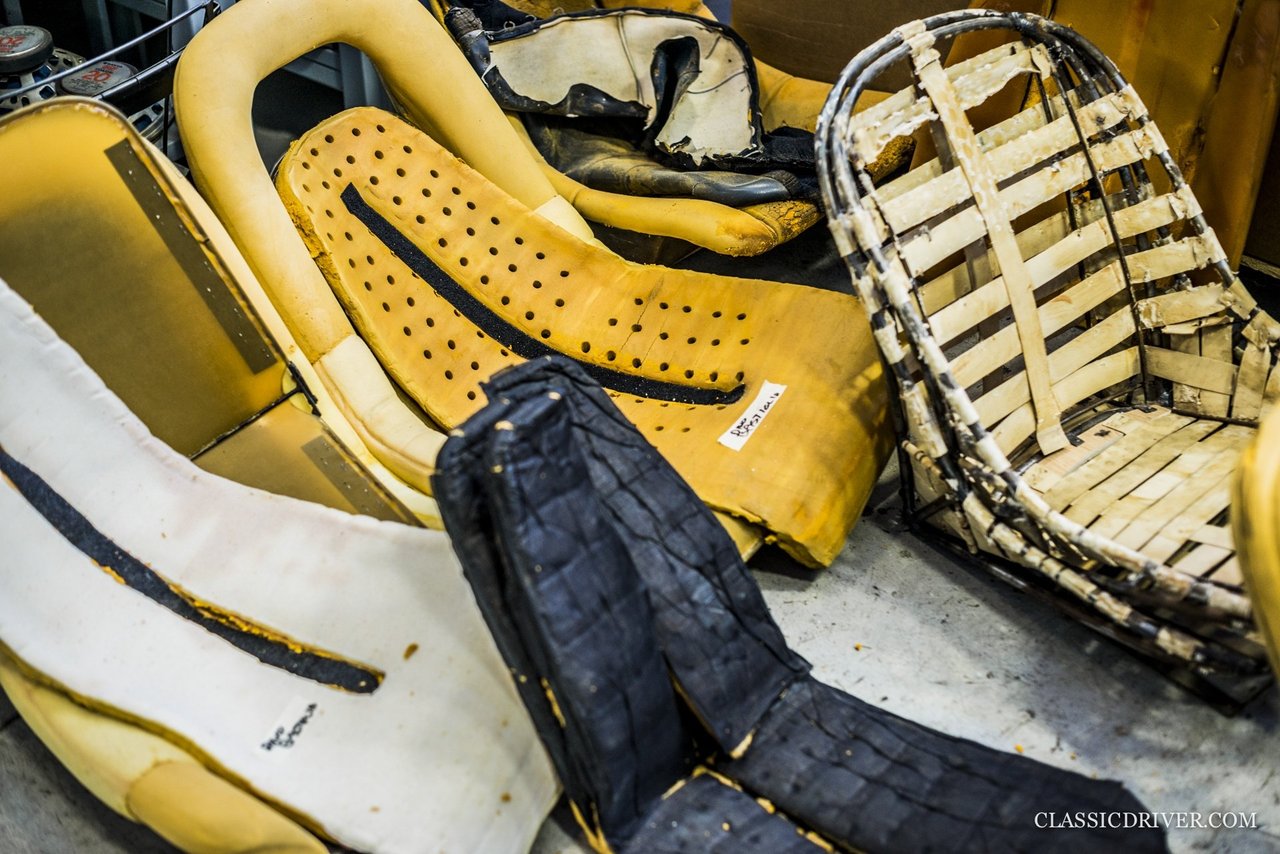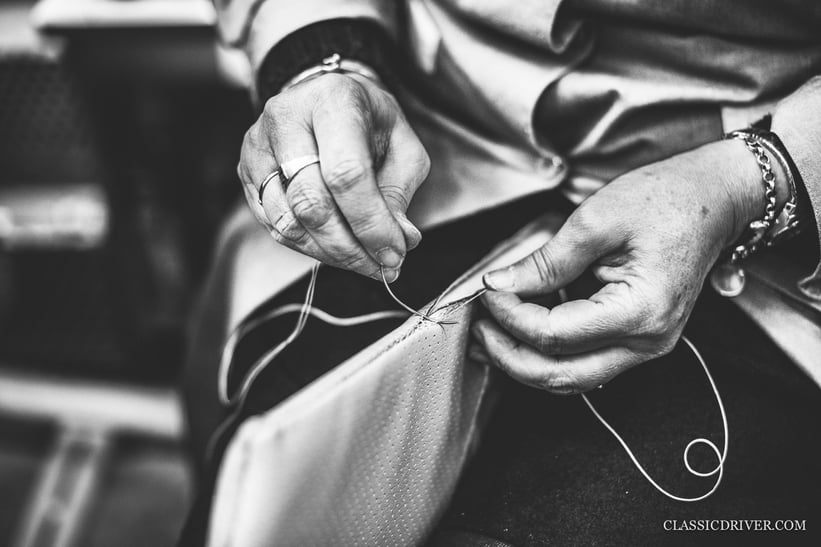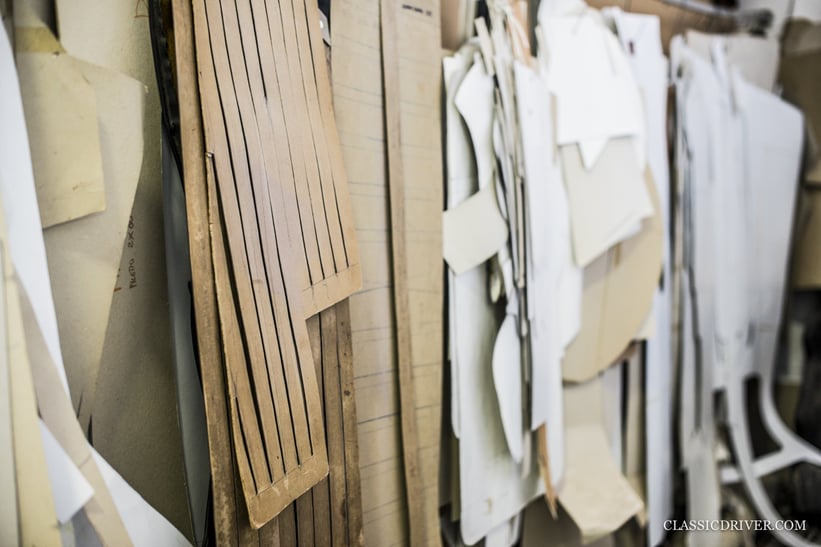 You don't so much as look at your car's interior while you're driving than 'feel' it. From the grip of a large wooden-rimmed steering wheel and the metallic 'click-clack' of an aluminium gear knob sliding through the gate, to the unmistakeable suppleness of a seat upholstered in Connolly hide and, of course, the rich aroma of leather tinged with the faintest hint of fuel – an interior is integral to the appeal and experience of a classic car.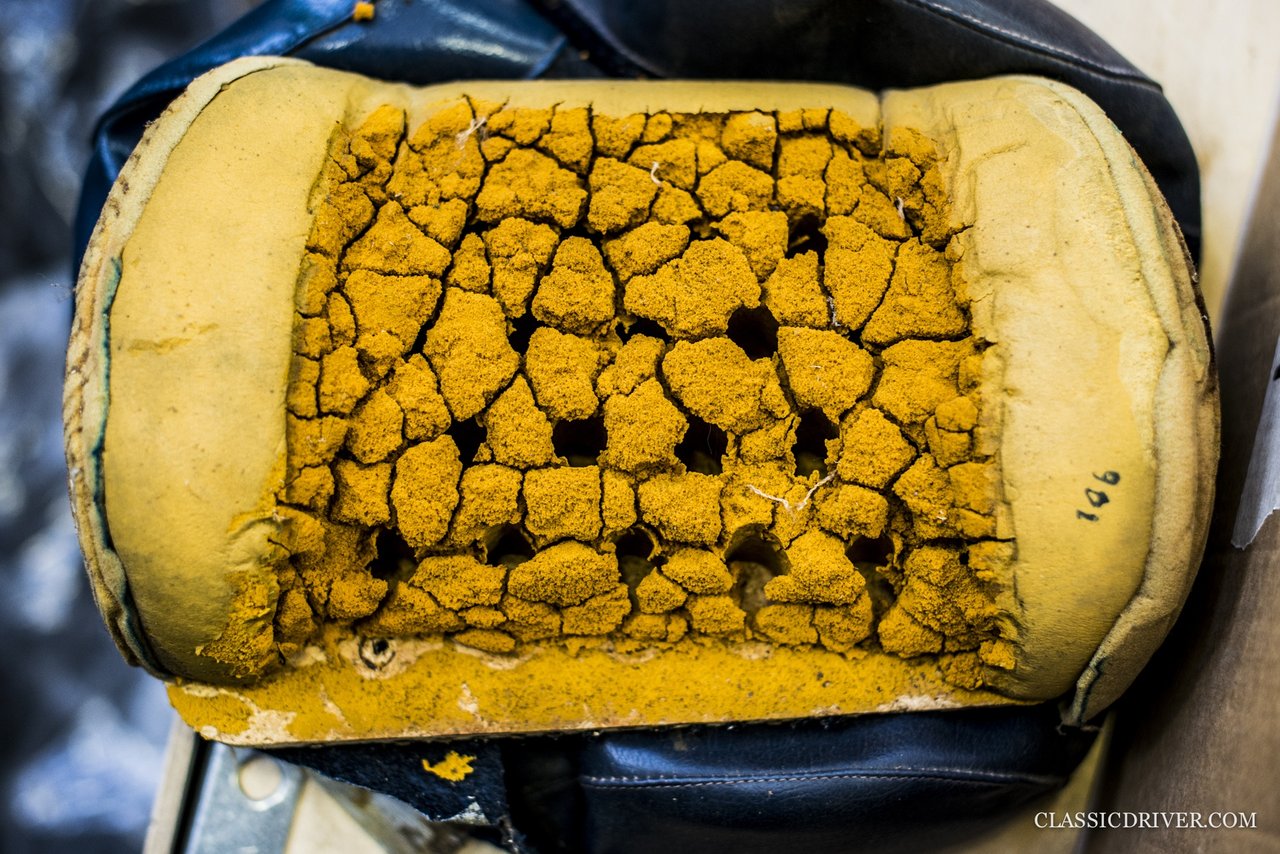 Though enthusiasts will argue long into the night about who crafted the finest interiors, Ferrari is always in the running. In quintessentially Italian fashion, its tactile sanctuaries of leather, aluminium, and wood were almost always as good to look at as they were to sit in. And there's one man who was trusted by both Enzo Ferrari and Sergio Scaglietti to ensure this remained the case, and that was Romano Luppi.
Like father, like son
A master saddler, Romano established his business in 1978, with a small workshop in Modena. In addition to working directly for Ferrari and Scaglietti, upholstering most of the marque's cars, he also began to offer restoration and repair services to the owners of old Ferraris. Inevitably, his expertise soon garnered him a reputation as the specialist in the field. Before his death, Romano passed down the skills and knowledge he'd acquired over 40-odd years to his son, Fabio, who today heads the business.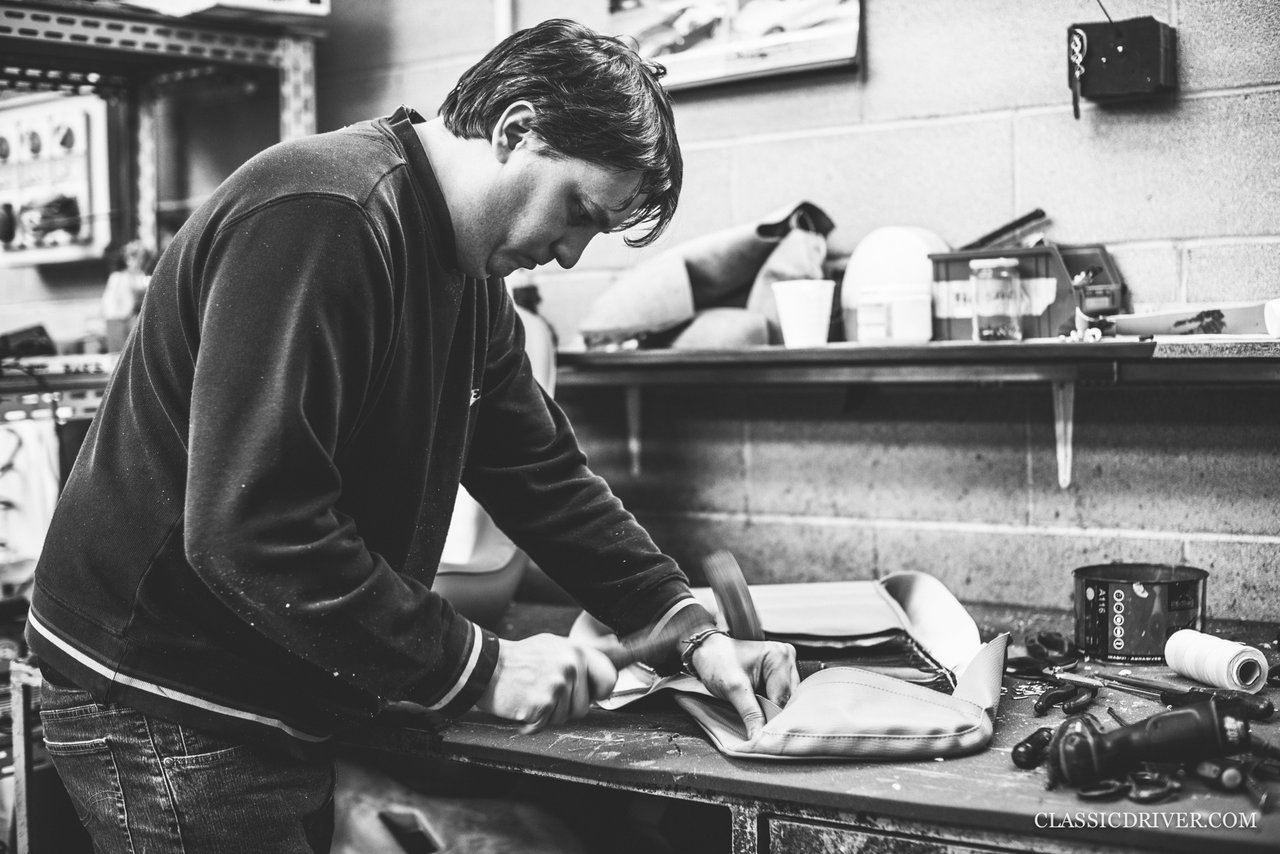 "When I was a child, I remember playing in my father's workshop and smelling the strong scent of the leather," recalls Fabio. "Because there were always Ferraris there, cars were already a passion of mine at that point." Fabio always admired his father's work and knew that one day, he wanted to follow in his footsteps. Sure enough, the time came for Romano to teach his son the traditional and artisanal skills and knowledge that he'd mastered.
Authenticity is key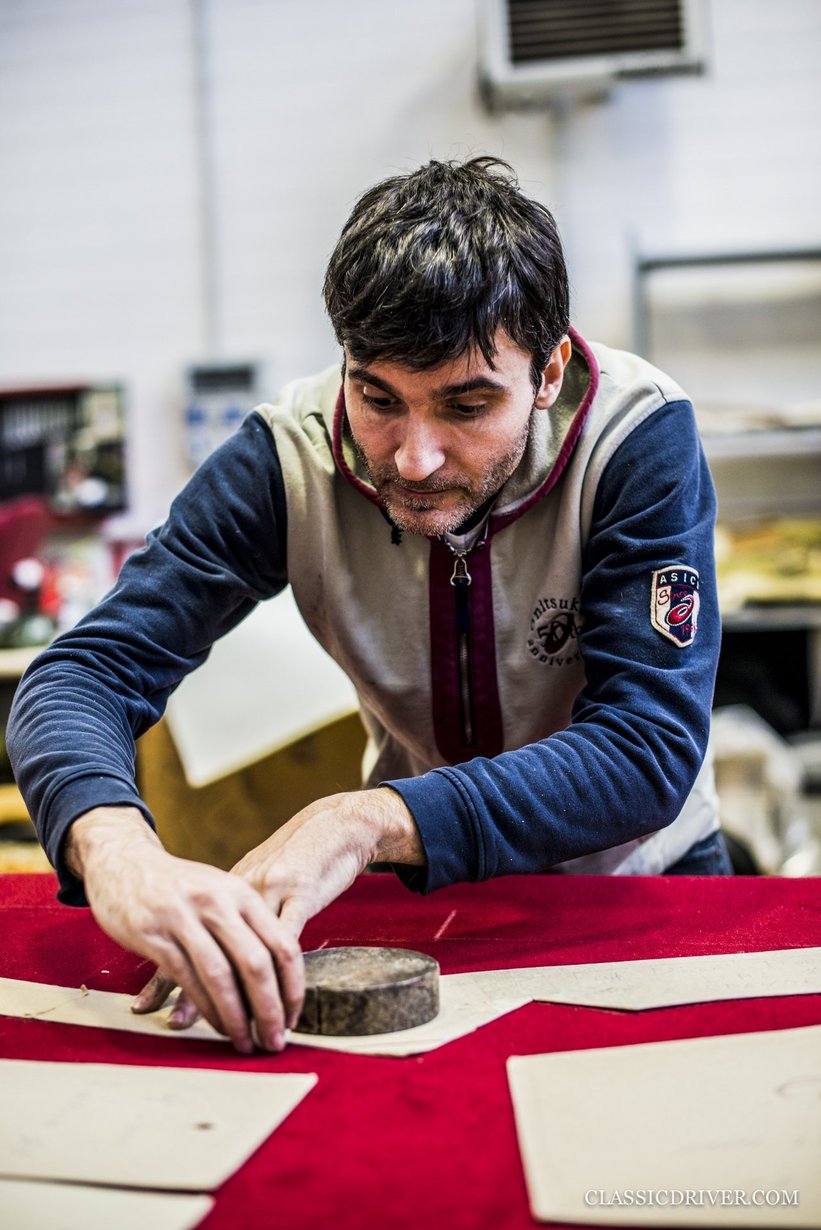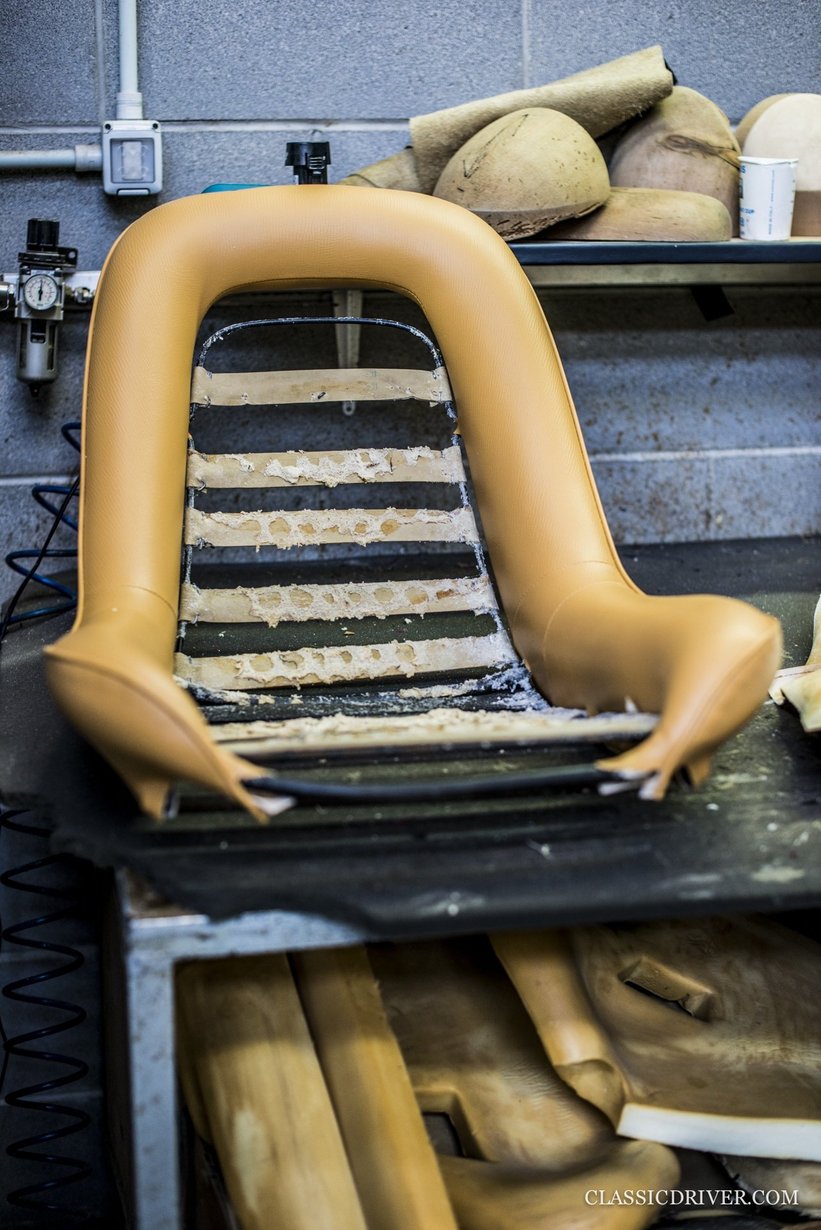 "It was really important for me to learn the traditional skills because that is what Luppi has become so well known for," Fabio comments. "My father was certainly one of my most important mentors, but I was fortunate to receive the help and support of many of his peers, even after his death."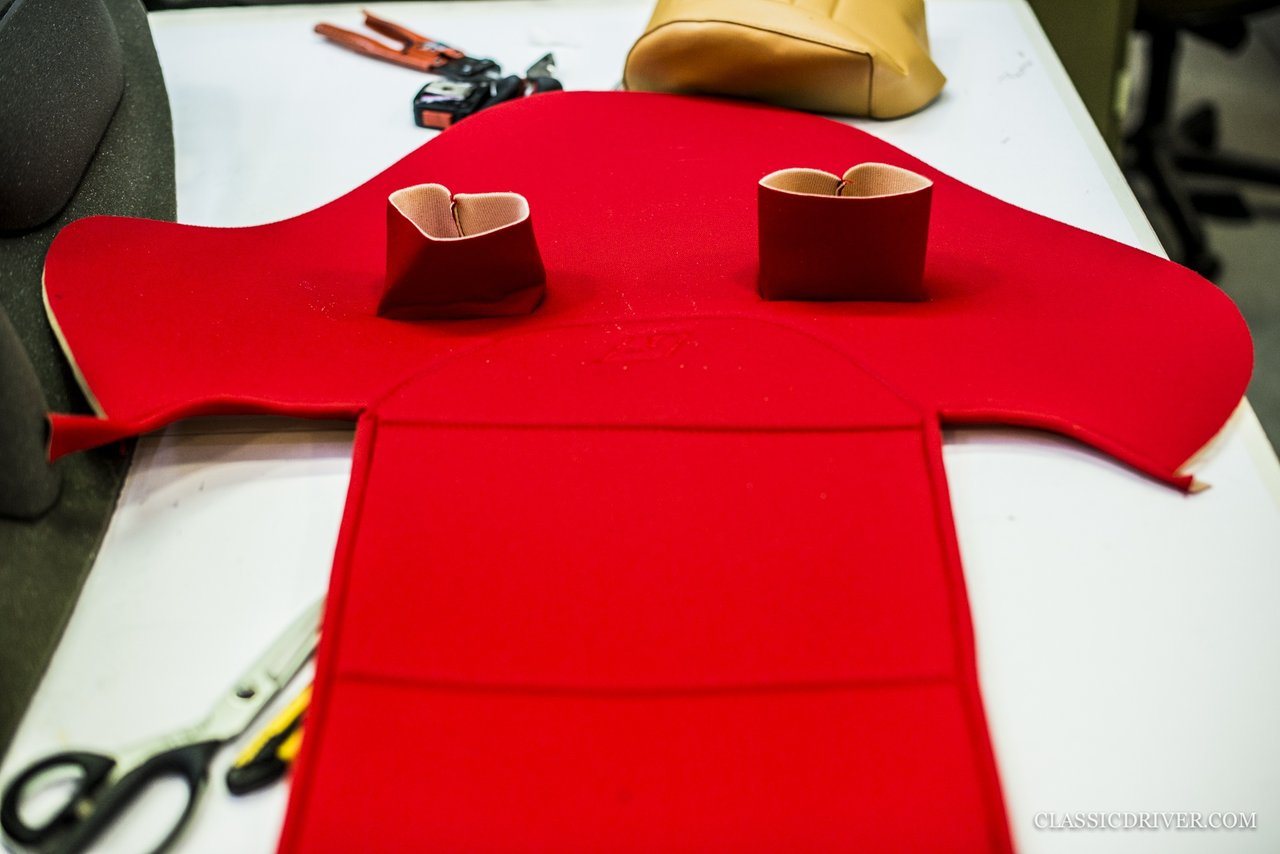 Of equal importance to the expertise, Romano also passed on his precious cardboard masters, which came directly from Scaglietti and trace the interior panels of a wide range of Ferrari models. "Besides understanding how to use them properly, the cardboard masters are the most precious things I inherited. Over the years, some have been remade because, as you can imagine, the cardboard deteriorates, but they are all loyal to the originals."
The next best thing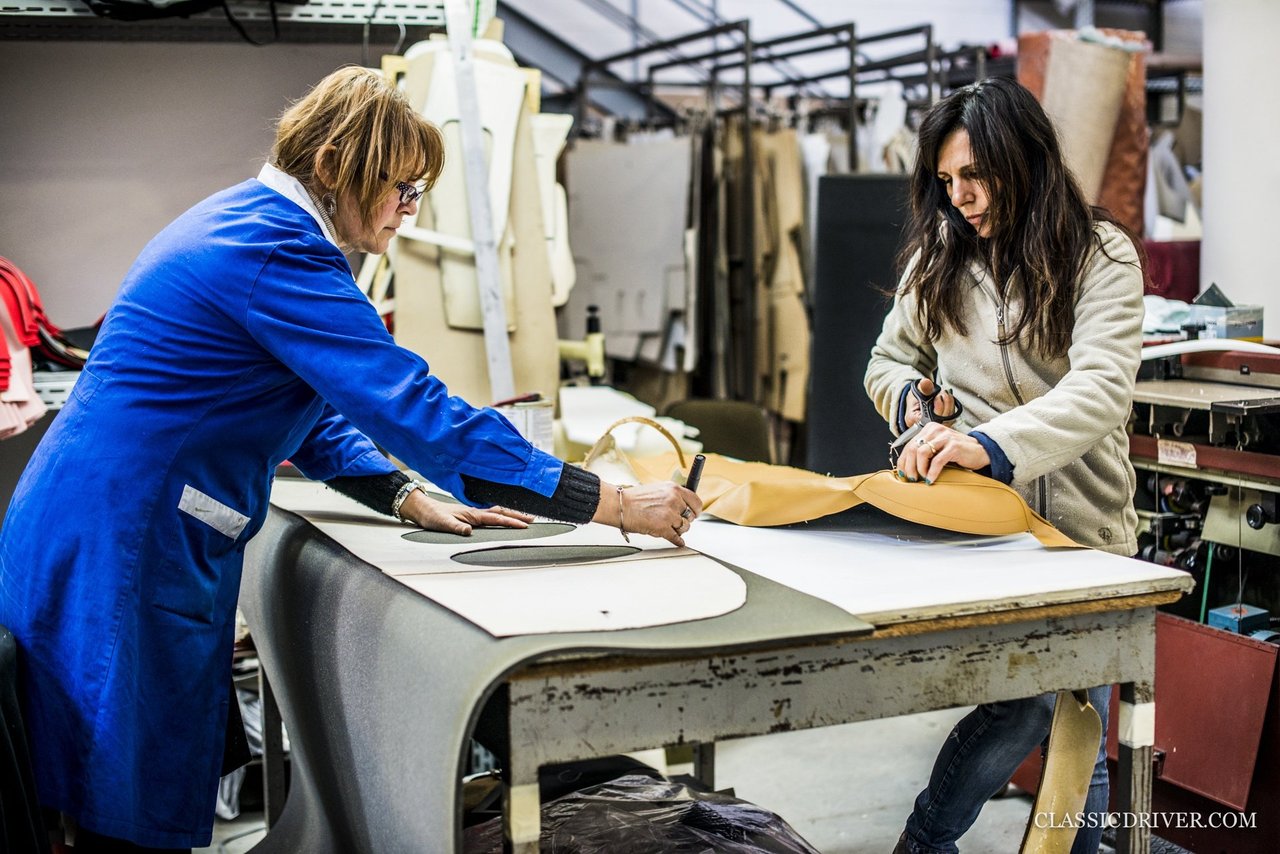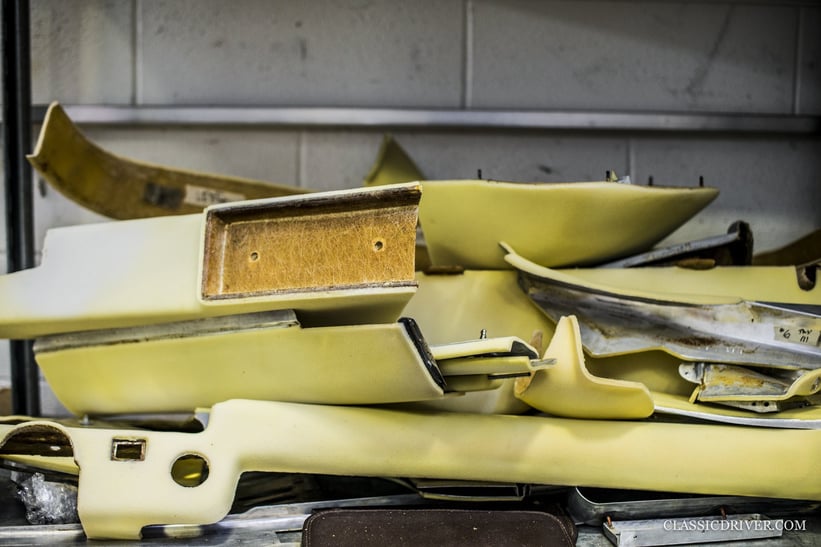 On a similar note, Fabio has utilised more modern equipment and materials in some cases, in order to facilitate his saddlers' work. But the methodology and philosophy have remained the same – authentic work completed entirely by hand in exactly the same way it was originally done so.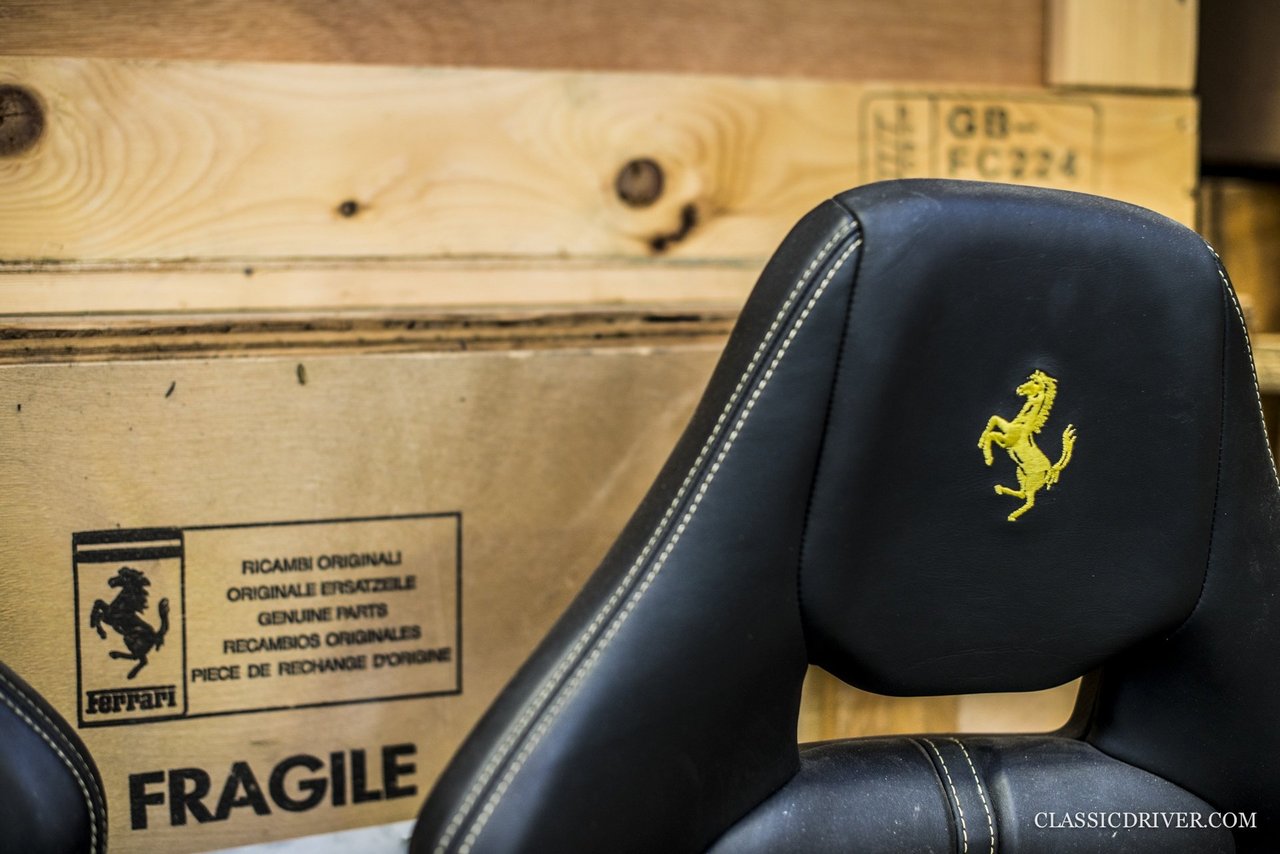 "Our research into materials and hides is very refined," continues Fabio. "We collaborate with many original suppliers from the 1950s, '60s, and '70s, who, fortunately, continue to produce the same materials. On the other hand, if we can't source the original, we'll identify the company or craftspeople who can produce the most authentic copy."
Organised chaos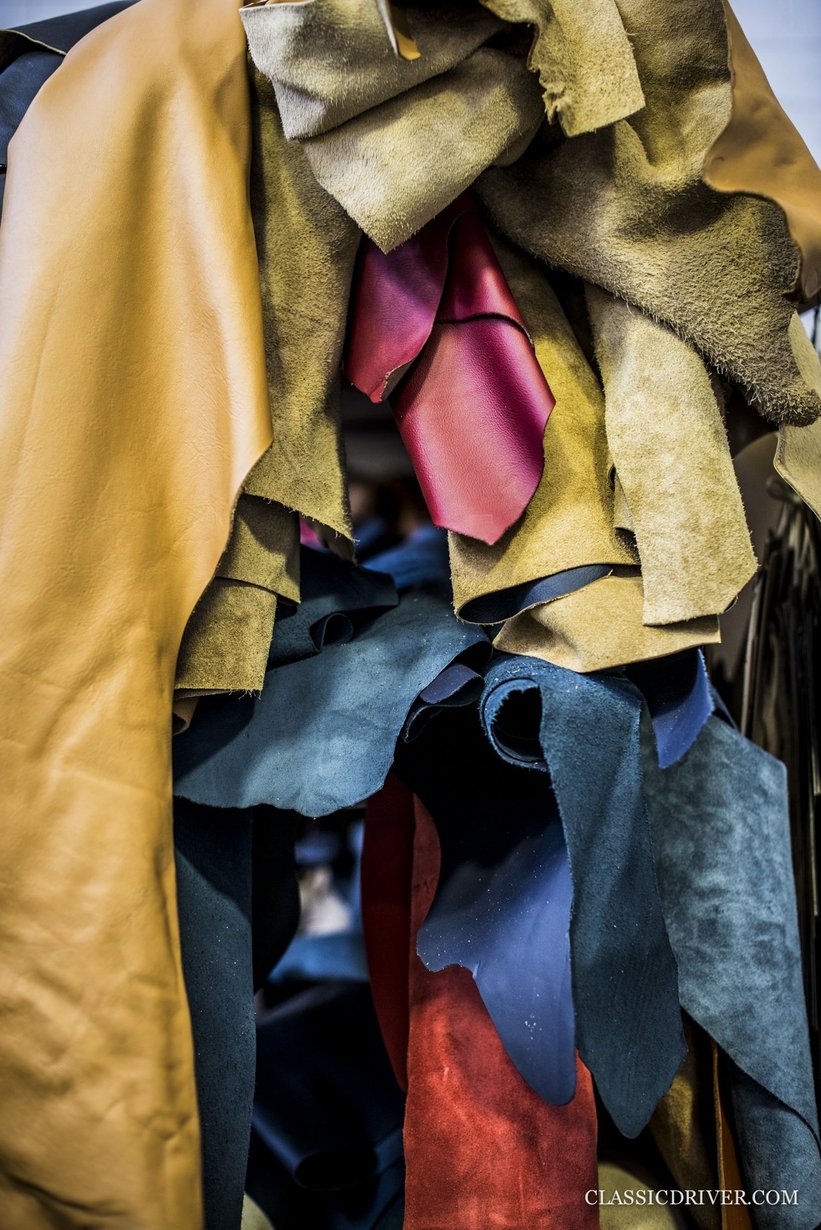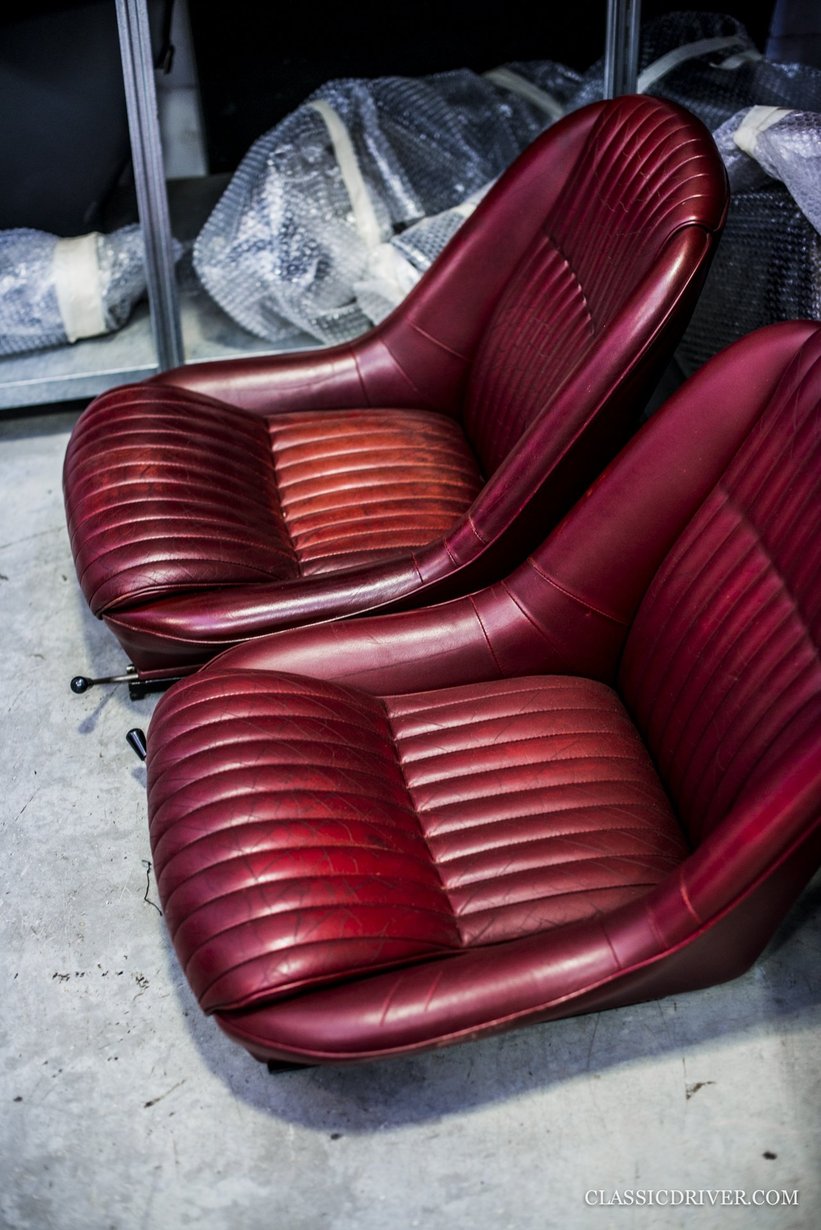 In addition to still supplying Ferrari with a small inventory of parts, Luppi's in-demand services today range from providing replacement carpets or headliners to overseeing entire interior restorations for Ferraris of any age. And while the methodology is always authentic, the onus is on the client in terms of their desired specification – Fabio recalls certain commissions including a Dino interior trimmed entirely with purple leather.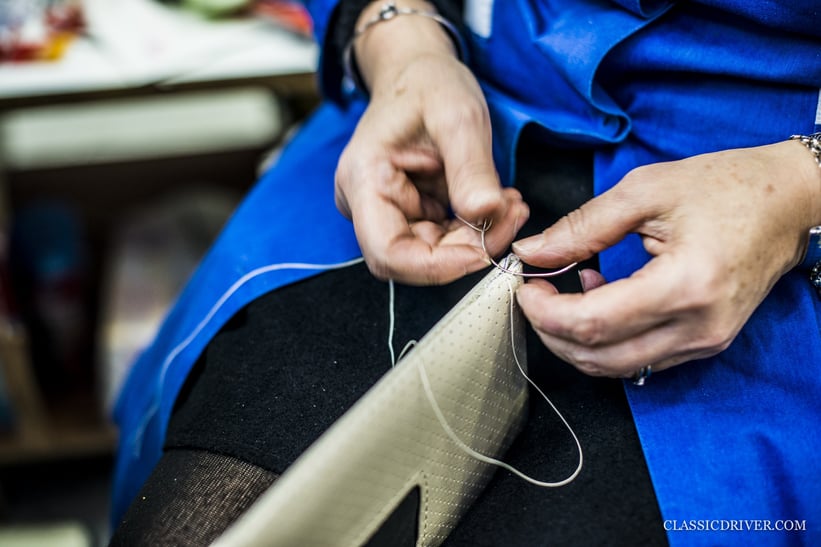 The charming workshop is certainly not what you'd call surgically clean or obsessively tidy, but as the saddlers quietly go about their intricate work, there's a definite sense of urgency about the place. It's actually very refreshing to be exploring period leather and carpet rather than the aluminium panels and brightwork we're so accustomed to seeing at the workshops of other Ferrari specialists.
Perpetual pleasure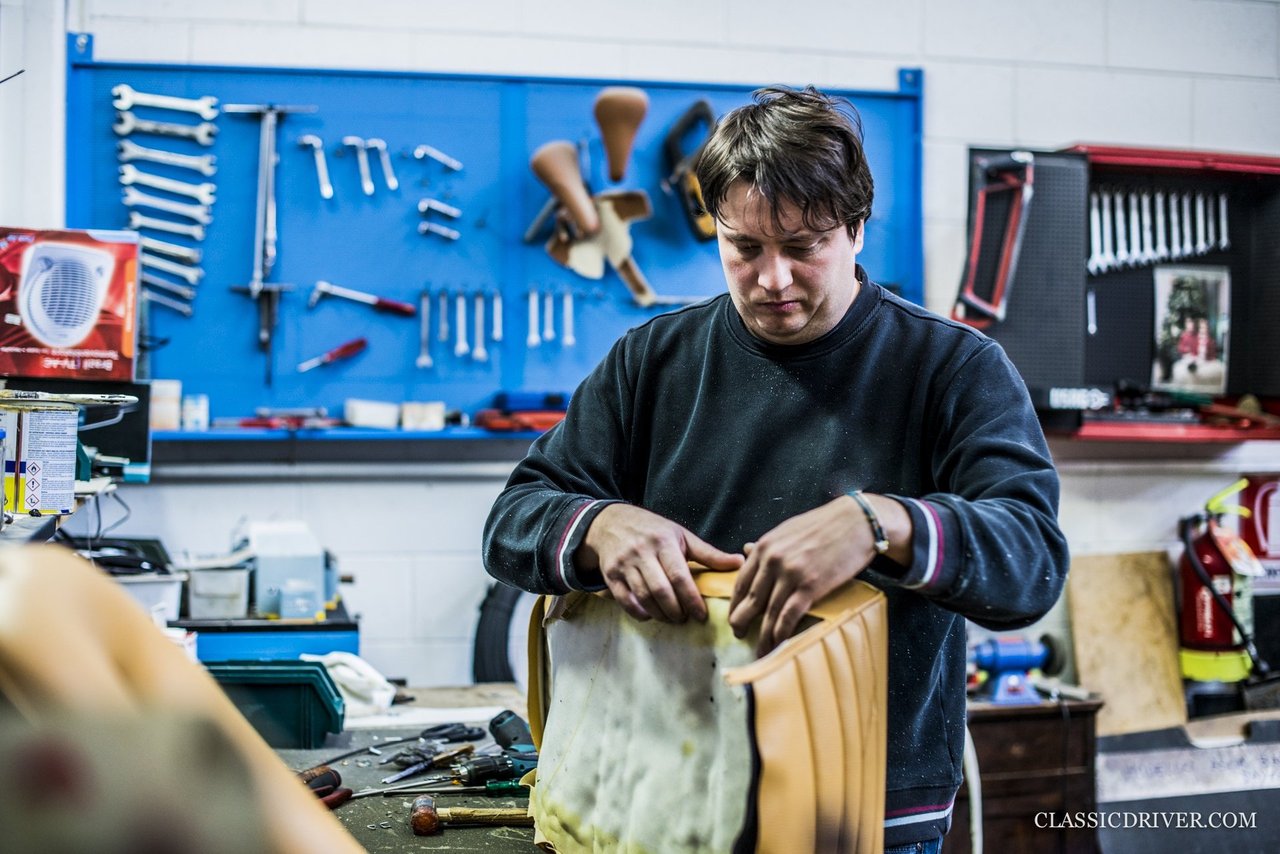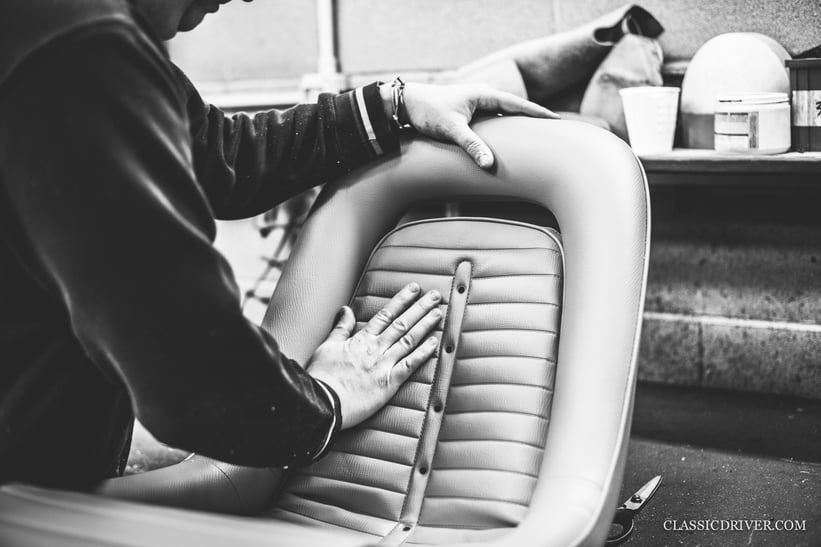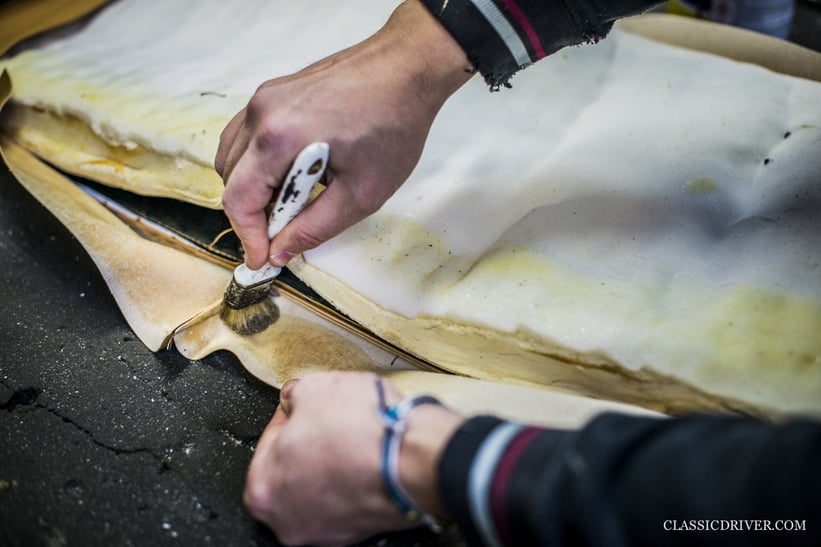 From examining period Connolly swatches, we're drawn to a pair of F40 seats (Luppi is the only company that reupholsters the F40's bright-red buckets) and a pile of what looks like Dino (or Daytona?) chairs in varying levels of completion, themselves objects of sheer beauty.
If you read the descriptions of many of the significant restored Ferraris presented for sale in recent years, more often than not you'll find Luppi on the lists of specialists involved with the cars. In continuing his father's legacy, Fabio Luppi is not only preserving traditional craftsmanship that's in worrying decline, but he's also prolonging the lives of these jewel-like cars and, in turn, perpetuating the pleasure and enjoyment of their owners.
Photos: Rémi Dargegen for Classic Driver © 2018