Kahn's Flying Huntsman 105 Longnose is a Defender fit for Pinocchio
In light of the news that Land Rover is to retire the Defender at the end of this year, Kahn Design has paid tribute with this, the 'Flying Huntsman' 105 Longnose, its own 'modern' (and typically extrovert) interpretation of the beloved British classic...
We have to wonder whether the folks at Kahn Design have ever heard the old adage 'if it ain't broke, don't fix it', as its new Flying Huntsman certainly suggests otherwise. In adding 400mm of bodywork ahead of the windscreen, Maurice Wilks' seemingly timeless silhouette has been radically altered and, in our eyes, just doesn't sit right.
Soul searching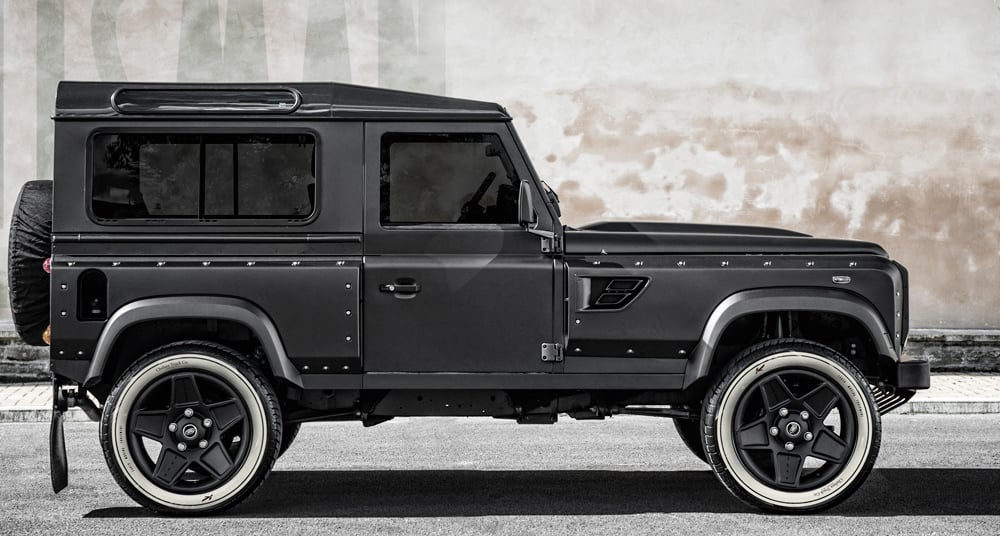 Said to be true to the Defender's British heritage (begging the obvious question of why they've dropped a 6.2-litre, ahem, American V8 into it), production will take place entirely in the UK, with prices expected in the region of £125,000 (ex-VAT). And there are reportedly more on the way – following its debut at the Geneva Motor Show this coming March, other, more extreme Flying Huntsman variants will emerge, including a six-wheeled car and even an armoured version.
Other upgrades to this car include a boxy wide-arch body-kit, a six-speed auto 'box, plus brakes and suspension, allegedly making it "a vehicle which can take you literally anywhere at speed and in safety". Will we really see these Huntsmen getting dirty, though? Well, we're sure Pinocchio would say so.