Bugatti wasn't the only once-great automotive marque returned to its former glory by the charismatic Italian businessman Romano Artioli in the 1990s. He also bought Lotus, and in launching the revolutionary Elise, changed the fortunes of Colin Chapman's fabled Norfolk-based company and created arguably one of the greatest sports cars of all time.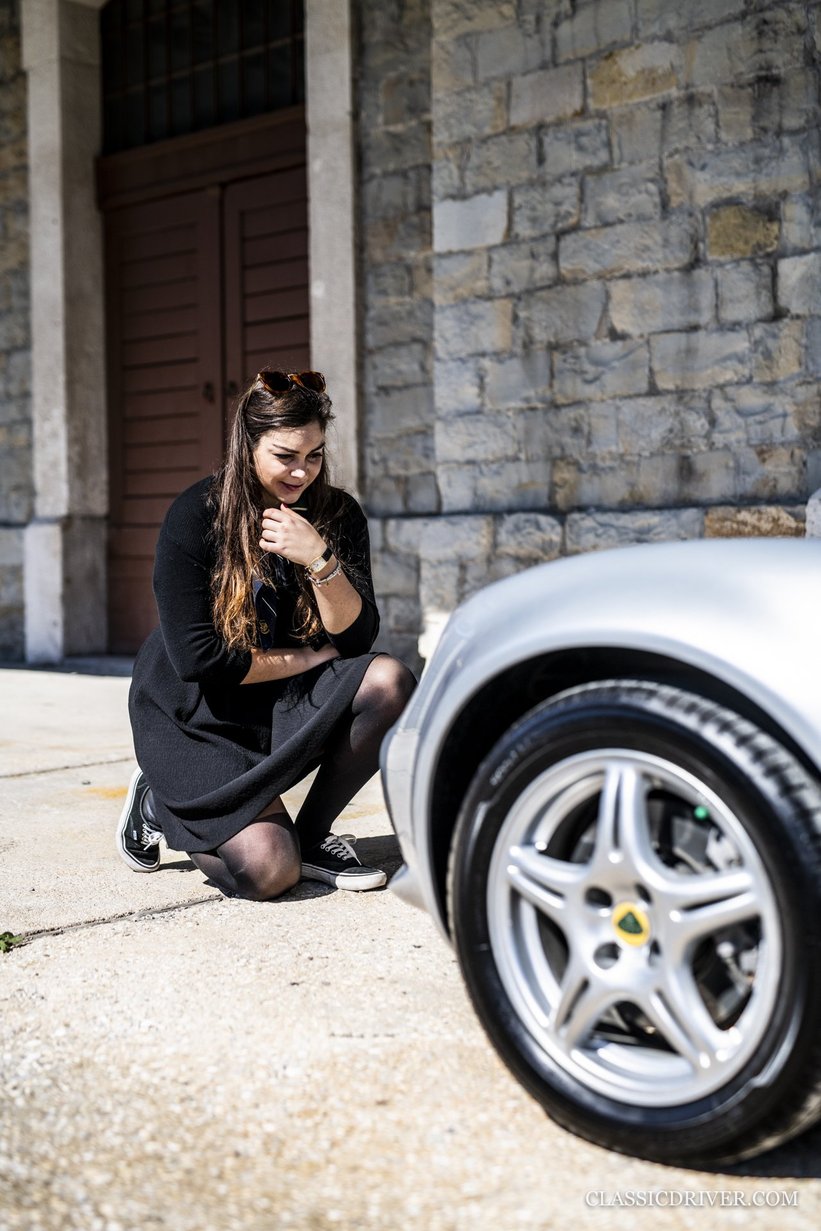 But did you know how the Elise, a car with a worldwide fanbase, got its name? It was thanks to his granddaughter Elisa, who happened to have been born at exactly the right time to become an integral part in one of the most ingenious marketing ploys in automotive history. We caught up with the Berlin-based architect Elisa – and the Lotus her grandfather gifted her back in 1997 – in Trieste, Italy, to hear her story.
Do you have any standout automotive memories from your childhood?
When I was born, my grandfather Romano was the chairman of both Bugatti Automobili in Italy and Lotus in England. Looking back at childhood photos, I was wearing a Bugatti cap when I was just a year old and as soon as I could stand on my own two feet, he bought me ride-on cars to drive around the garden. He always had petrol in his blood and wanted to pass on his passion to someone in the family. To ensure I had no other option, he decided to name the Lotus Elise after me.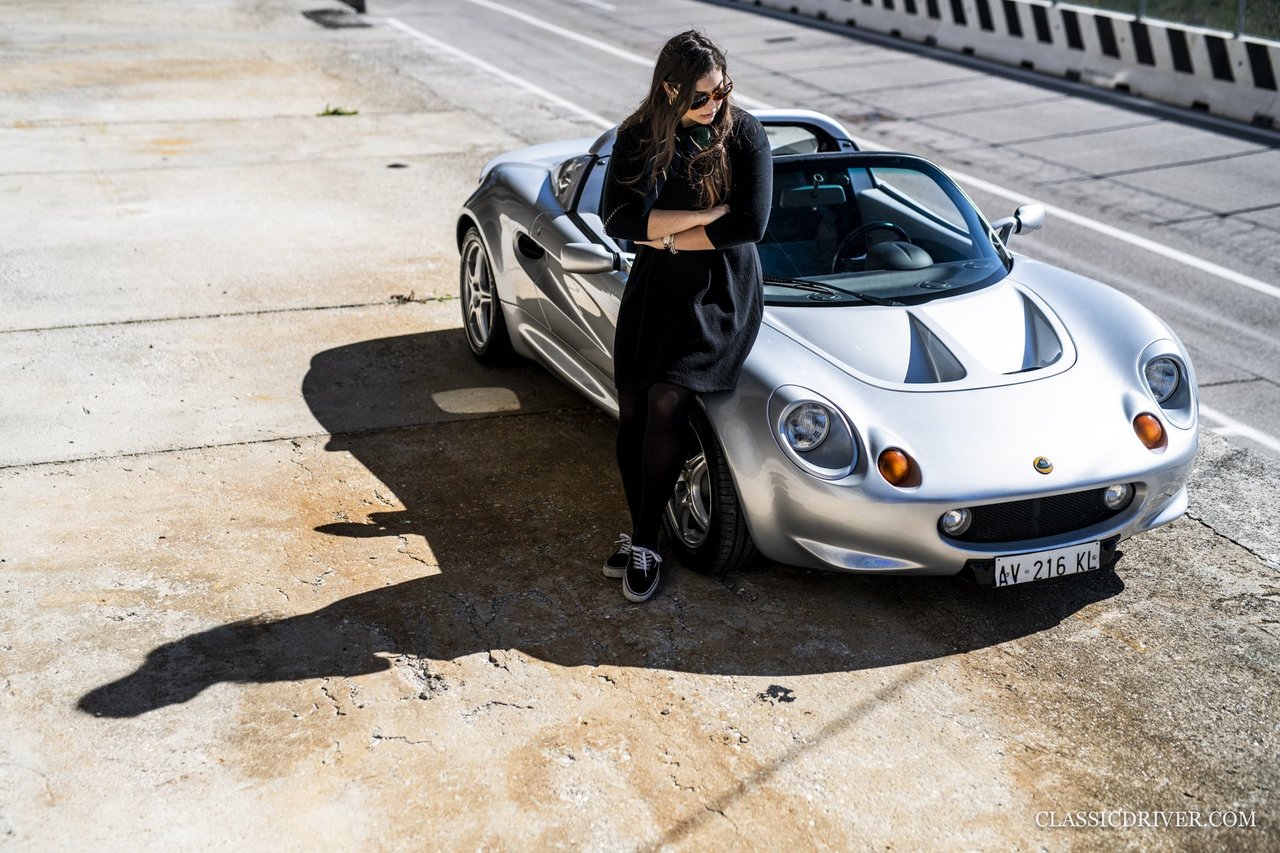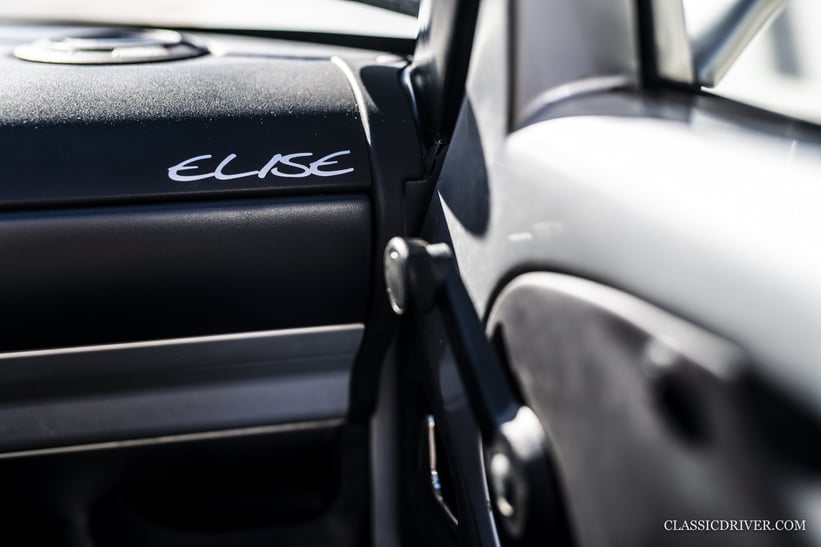 Why exactly did your grandfather decide to name his new Lotus after you?
I was lucky enough to have been born in the right place at the right time. My grandfather bought Lotus in 1993, the year I was born, and that was really the beginning of the project codenamed M111. Since all previous Lotus' names began with the letter E, it was a fortuitous coincidence that his first granddaughter was called Elisa. He was convinced that my name would bring luck and help the car to become Lotus' new shining star.
Do you remember anything from the famous Frankfurt launch?
Unfortunately not as I was only two-and-a-half years old at the time. I'm glad there's a video of the presentation, though, which shows how proud I was to stand in the driver's seat and hold onto the steering wheel wearing my 'I am Lotus Elise' t-shirt. My family had trained me for weeks in advance, hiding me under a cover so I could get used to waiting still and silent for so long. They also taught me to say that my name was Elise, so when I went to kindergarten, I used to believe that my name was Elise Lotus!
Can you tell us about your Elise?
She is the one! I say she because my Elise is more than a car to me. It was a present from my grandfather after the car's successful presentation. Everybody loved the Elise and the little girl who stole the show in Frankfurt. This is an early S1 that I've owned since 1997. She waited a long time in the garage until I was old enough to get behind the wheel, but from that first drive – the most anxious of my life, for the record – we became inseparable. Regardless of her imperfections, whenever I get in the Elise, I feel at home. No other car is like Eli.
Why do you think the Lotus Elise has such a loyal following around the world?
The Elise was designed to change the fortunes of Lotus and I'm really happy it succeeded. I'm a proud Elise owner and to know that it's still the most popular Lotus model today makes me even more delighted. When it was presented, it was an affordable sports car with supercar performance and technology. Consider the innovation – the bonded aluminium chassis, MMC brakes and ultra-low weight. It's a modest hero and the kind of car people seem to be yearning after again today. All the 800HP-plus hypercars are so over the top. An Elise gives you a rewarding and high-thrill drive for an affordable price. What's not to love?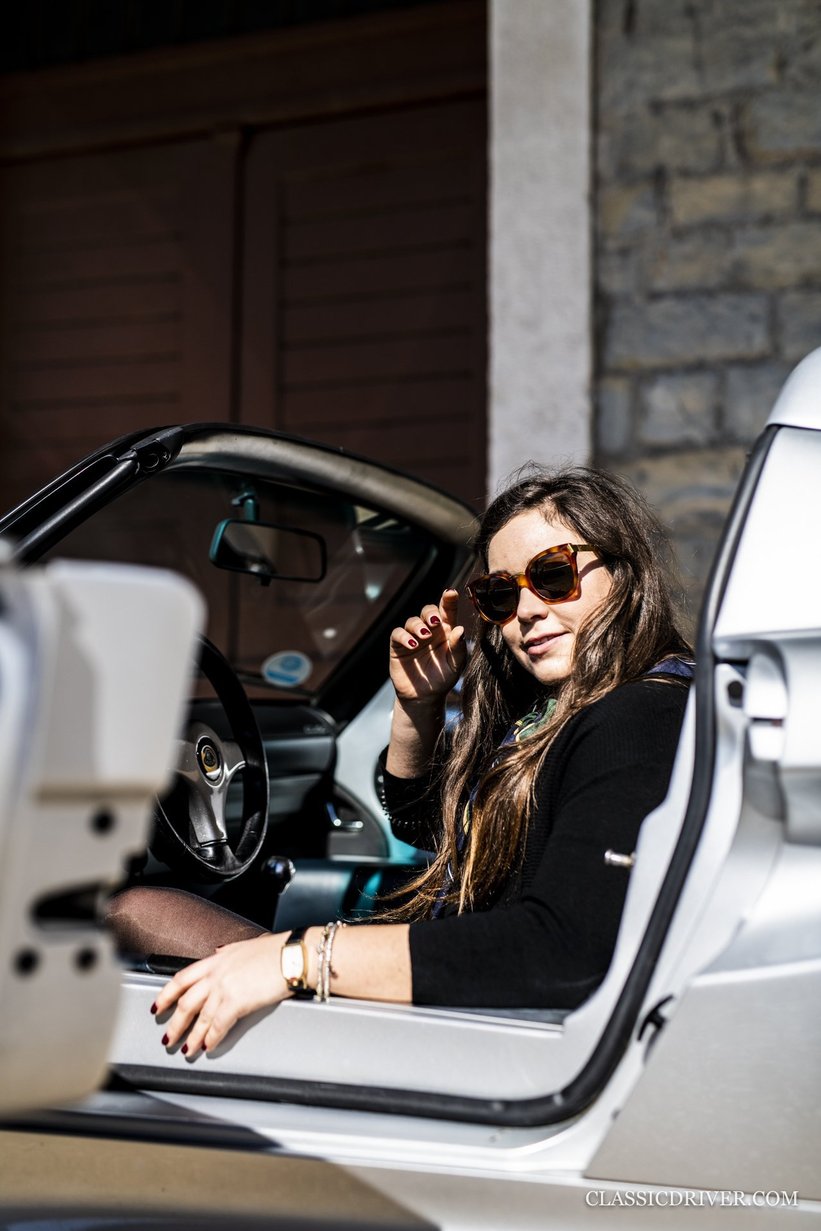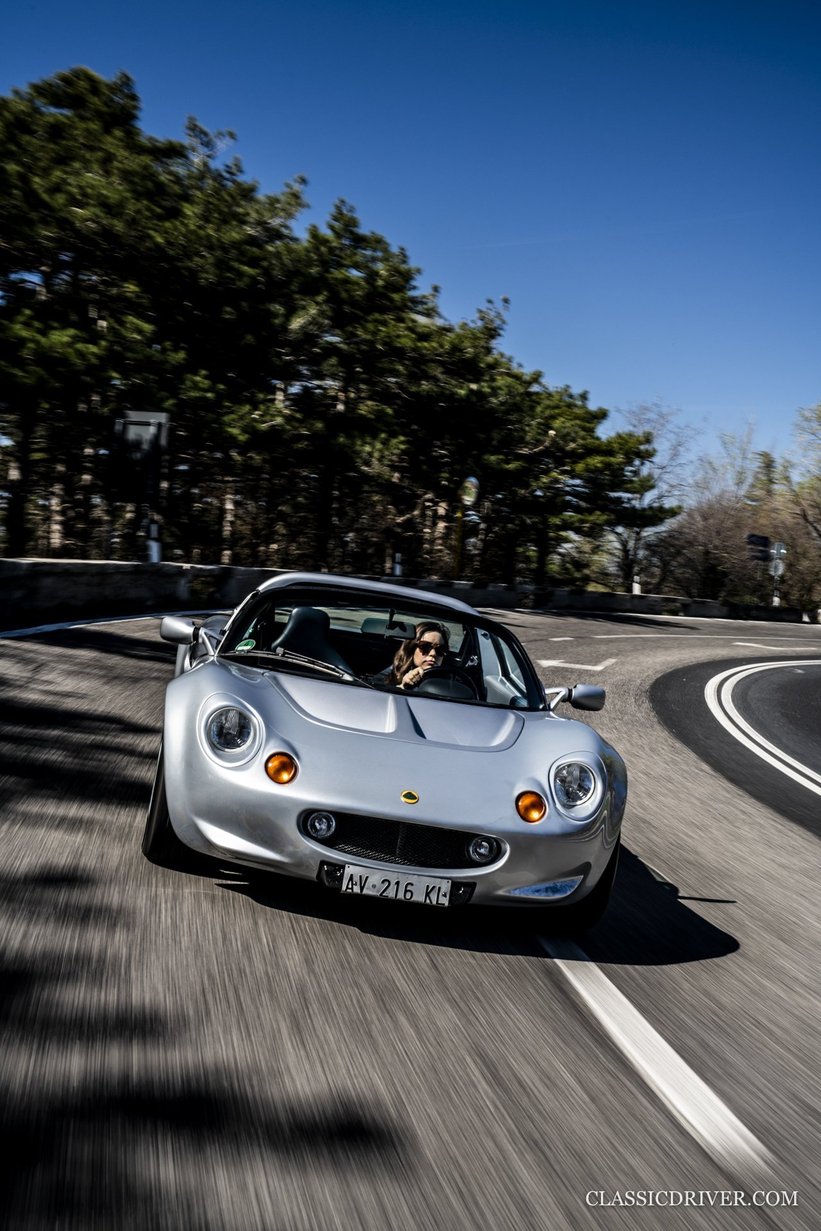 In recent years, you've become perhaps the most fitting ambassador for the Elise and something of a pillar in the Lotus community – how did that come about?
I decided to step into the public light and start blogging on the occasion of the Elise's 20th anniversary in 2015. I felt that it would be nice to share my childhood memories from visiting the factory and seeing the Elises on the production line. To be honest, I didn't expect so much enthusiasm for what I was posting but I've been very well received from the Lotus community and I continue to meet amazing people who share my passion.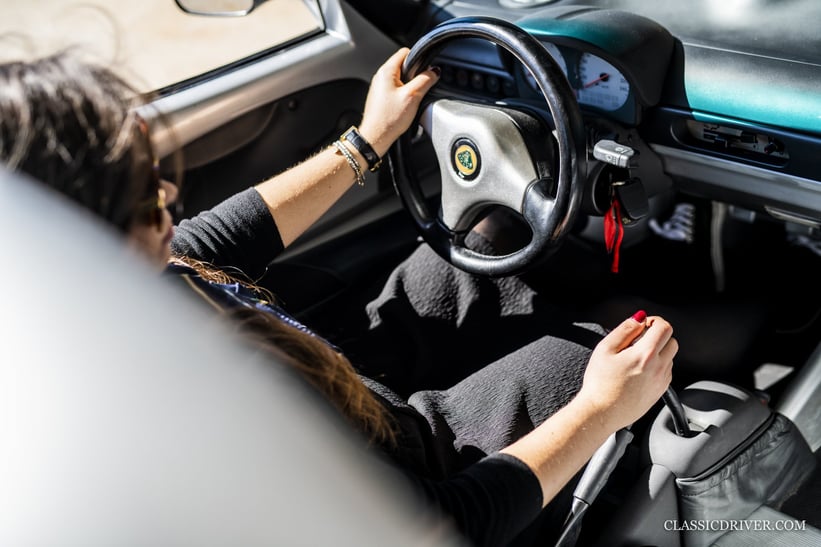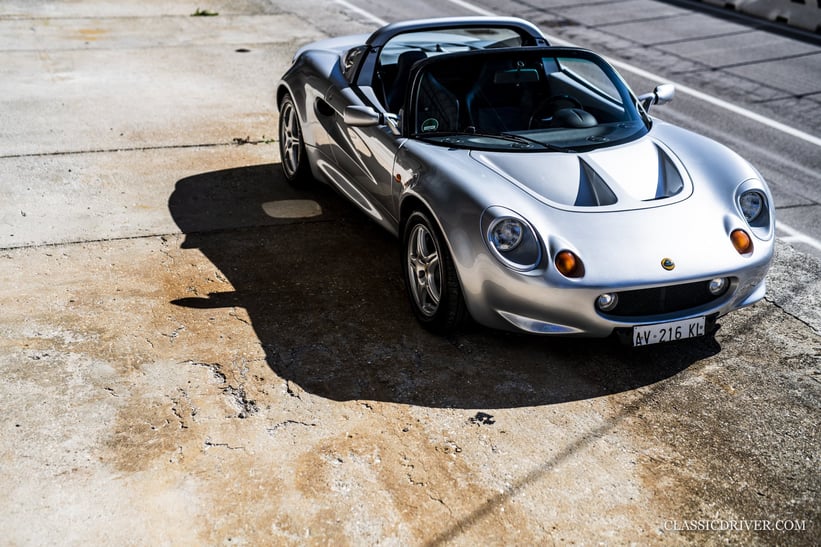 By organising events such as the recent Bugatti & Lotus Meeting in Campogalliano, you're spreading the word about your grandfather and his legacy – is this important for you?
That's exactly why I started blogging. My generation doesn't know too much about the Italian eras of Bugatti and Lotus. My grandparents are my heroes – they've been through a hell of a lot, but they have never given up. My grandfather, for example, worked for 40 years to bring Bugatti back to life and enthusiasts around the world are grateful to him for that. But I owe him even more, for giving me a passion, a story to tell and, most importantly, belief in my dreams. I don't think anyone would have been crazy enough to attempt what he did, but as he always says, only crazy people are brave enough to drive change.
Photos: Rémi Dargegen for Classic Driver © 2019