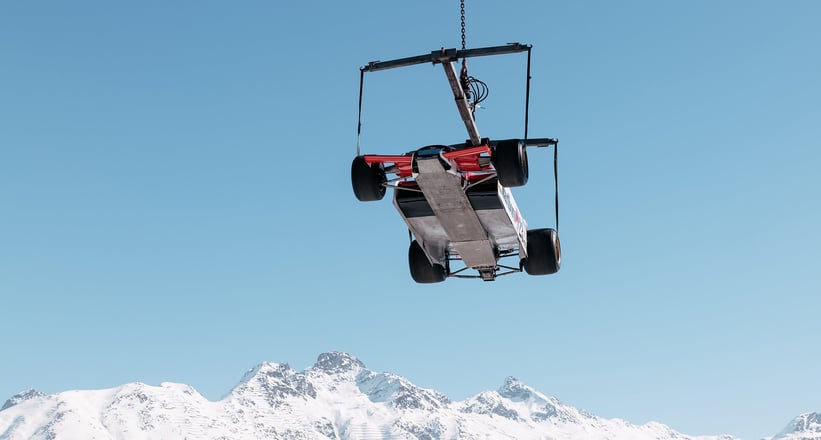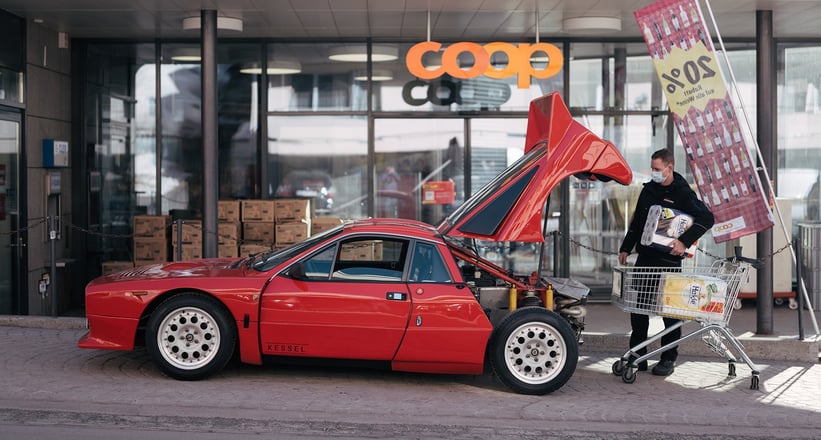 Strange things were happening in the Swiss Alpine community of Sankt Moritz last week. Unsuspecting locals doing their groceries would stumble upon a Lancia 037 rally car parked in front of the Co-op supermarket, a Mercedes-Benz CLK GTR AMG was left in the no-parking zone at the police station and even the local Doner Kebab played host to a Porsche 911 GT1 while the owner was buying their takeaway dinner.
Through the windows of the Badrutt's Palace Grand Hotel – which is temporary closed due to the Covid-19 pandemic – one could see an Alfa Romeo F1 car and a Ferrari 275 GTB/4 casually parked on the lobby's magnificent carpets. And was there really a Mercedes-Benz Gullwing standing on top of the Cresta Run's clubhouse?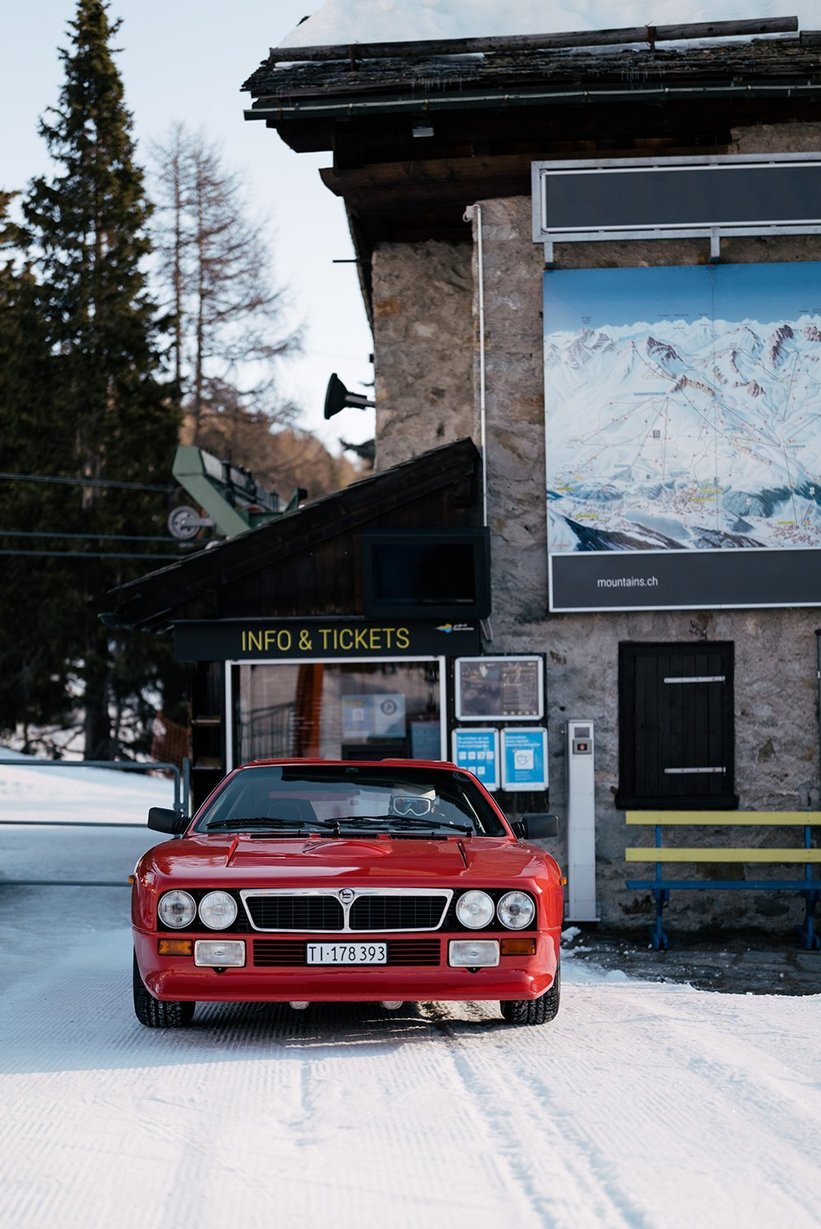 Even for Sankt Moritz, one of the epicentres of European collector-car culture, this line-up of unicorn supercars was highly unusual. What was going on? Well, if things had gone as they were supposed to, the owners of these exceptional automobiles would have spent the weekend sliding around the frozen lake of Sankt Moritz at The Ice – an international winter concours. But as the pandemic is still looming and public events are prohibited, the second edition of The Ice had to be postponed again. After all, it had been one of the first European events to be cancelled in 2020. Now the organisers, participants and us are all looking forward to a hopefully-successful third attempt in 2022.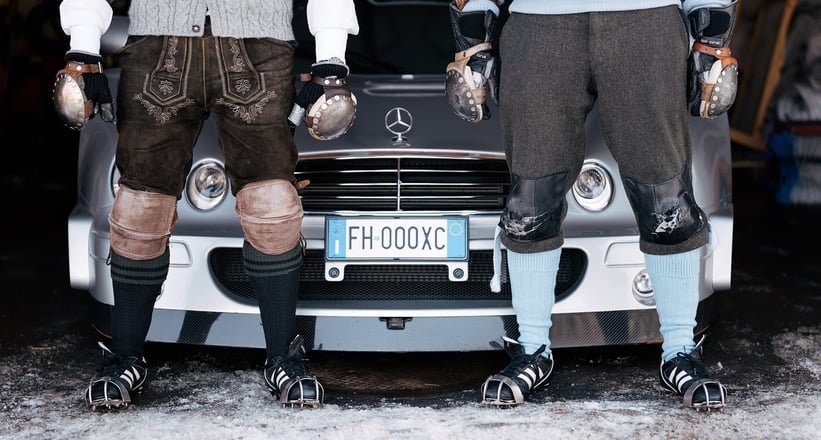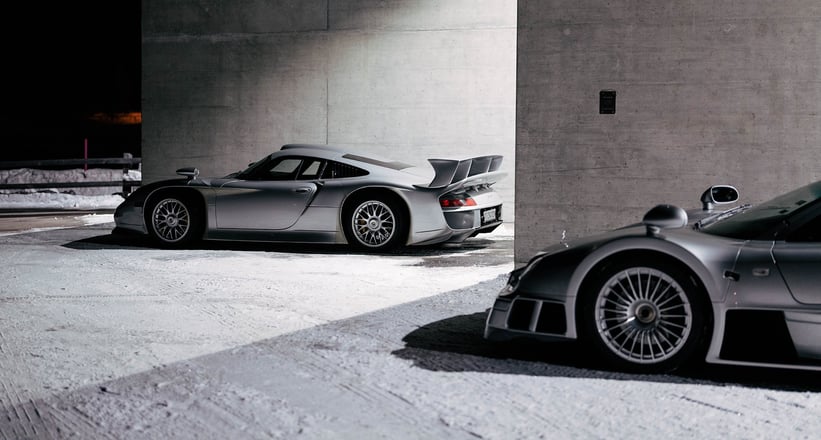 It fits the Sankt Moritz spirit of never taking oneself too seriously that instead of crying into a gin & tonic, the team behind The Ice got creative – and in the daily media maelstrom of bad news gave us a rare moment of amusement and delight. The idea for the unusual Parking Guide to Sankt Moritz was developed by local photographer and creative director Fabrizio d'Aloisio,whose
wonderful book 'Car Guys' is for sale in the Classic Driver Shop
.
Photography: Fabrizio d'Aloisio © 2021