The story of the Maserati 'Birdcage', particularly the later rear-engined cars, is one shrouded in mystery — not least because of Maserati's financial woes in the late 1950s and early 1960s, which led to a particularly, shall we say, haphazardly run racing department. As you'd expect, parts bins were emptied, chassis numbers were swapped, and certain cars (quite obviously, we might add) masqueraded as others. In fact, the tale of engineer Giulio Alfieri's first Tipo 63 test mule and how it spent the majority of its life on a scrapheap is scarcely believable.
Alfieri's answer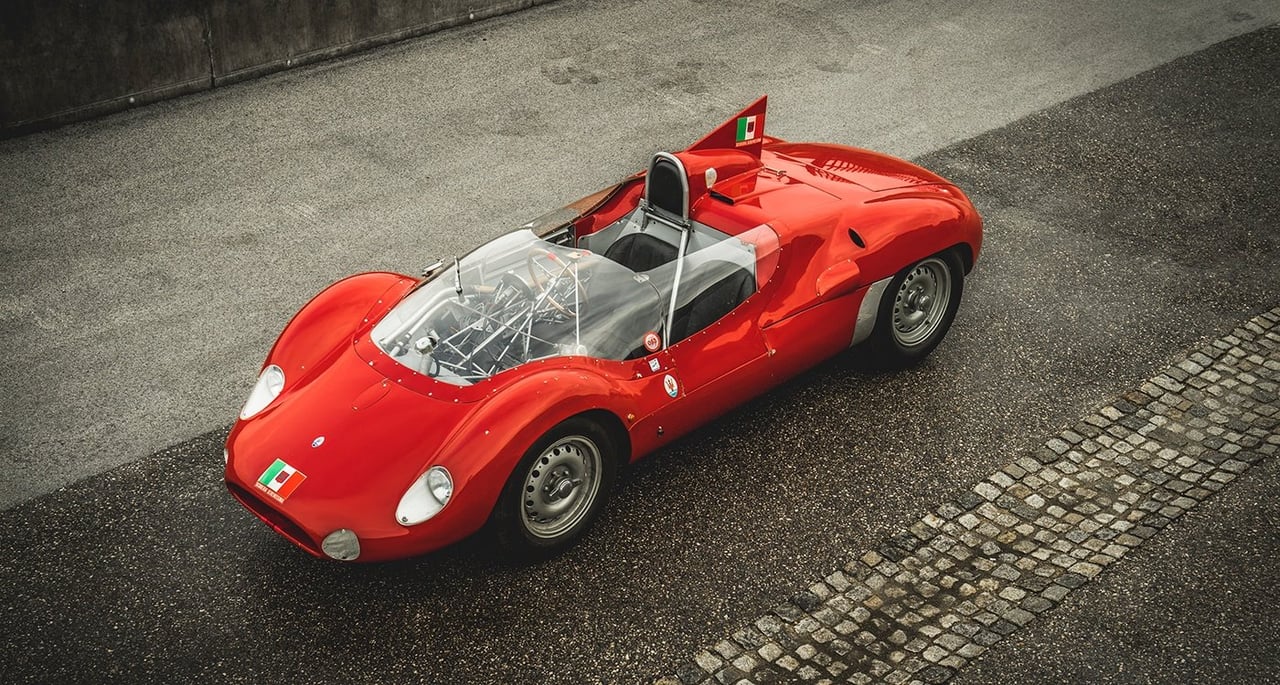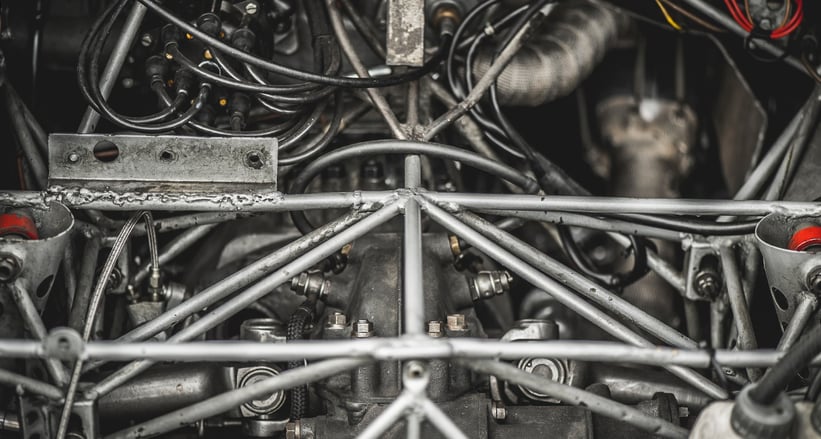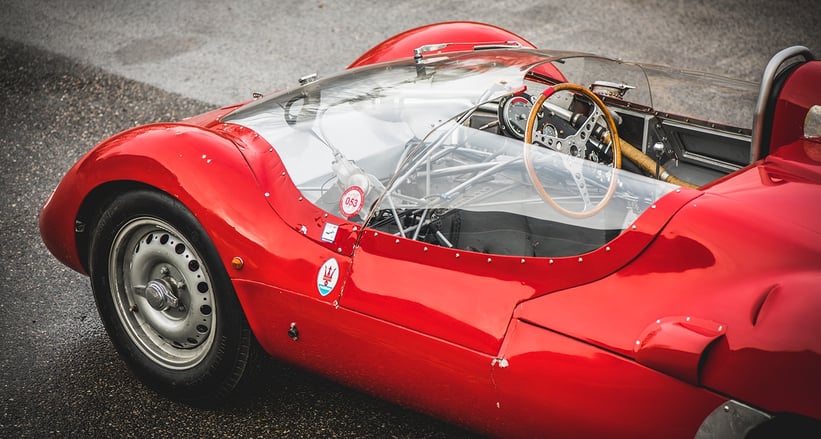 What we categorically do know about these automotive jewels, however, is that they showed serious promise. Inspired by the rear-engine revolution, which had been pioneered by British garagistas and turned the motorsport world on its head, Alfieri adapted the Tipo 61's chassis to accommodate the engine behind the driver. In doing so, he built one of the first Italian mid-engined sports-racing cars. While a handful would be fitted with a V12 originally intended for the 250F monoposto, the early cars, including this one, received a torquey 2.8-litre four-cylinder similar to that found in the Tipo 61.
Automotive aviary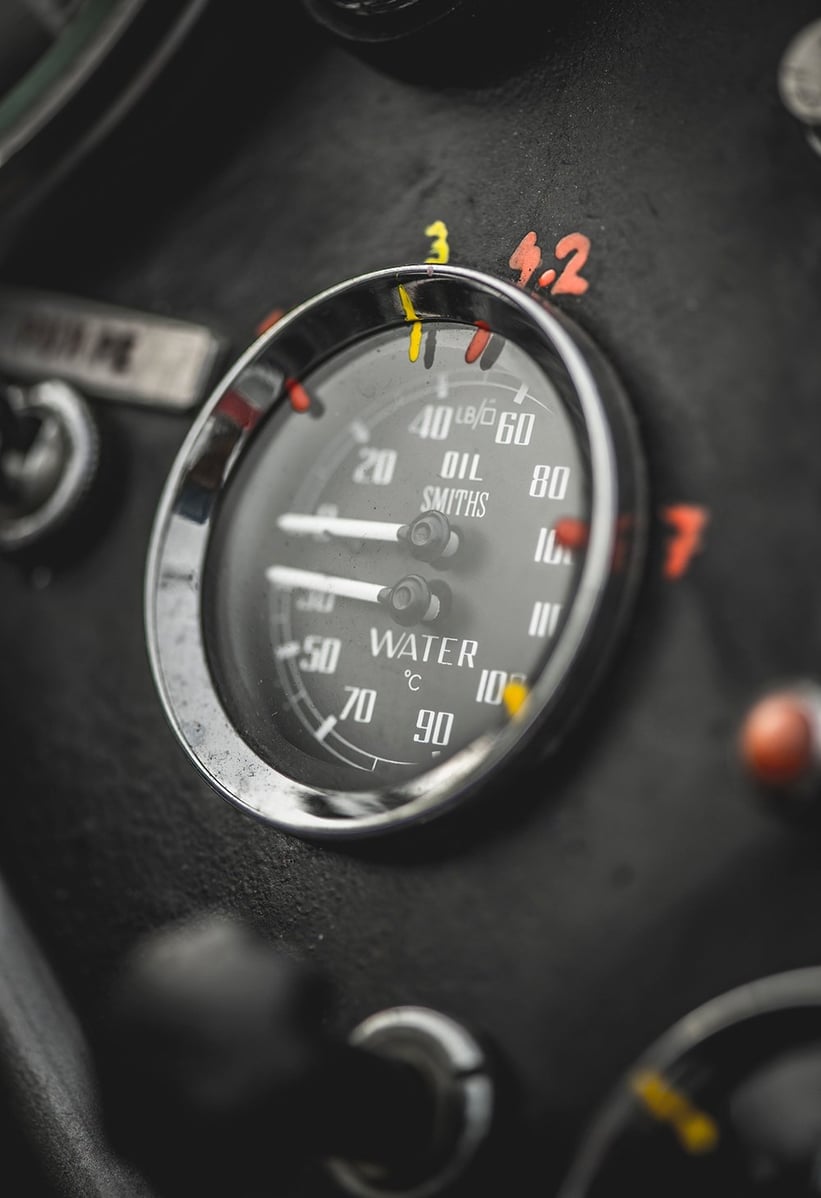 The Tipo 63 was clothed in a rudimentary, skin-tight aluminium body that we're sure polarises opinion today as much as it did then. It's a car that makes more sense the longer you look at it — with that vast wraparound windscreen cleverly merging with the sinuous body and the distinctive fin (unique to this car) standing proud atop the headrest.
Incidentally, the windscreen offers an almost naughty glimpse at that impossibly intricate chassis. If you were ever unsure where the 'Birdcage' sobriquet originated, that should answer your question. Ironically, at this time of year, it looks a bit like Santa Claus's sleigh. And while the big man in the red suit couldn't quite fit all his presents in its spindly frame, he would certainly enjoy a Christmas Eve blast in the Tipo 63…
Second wind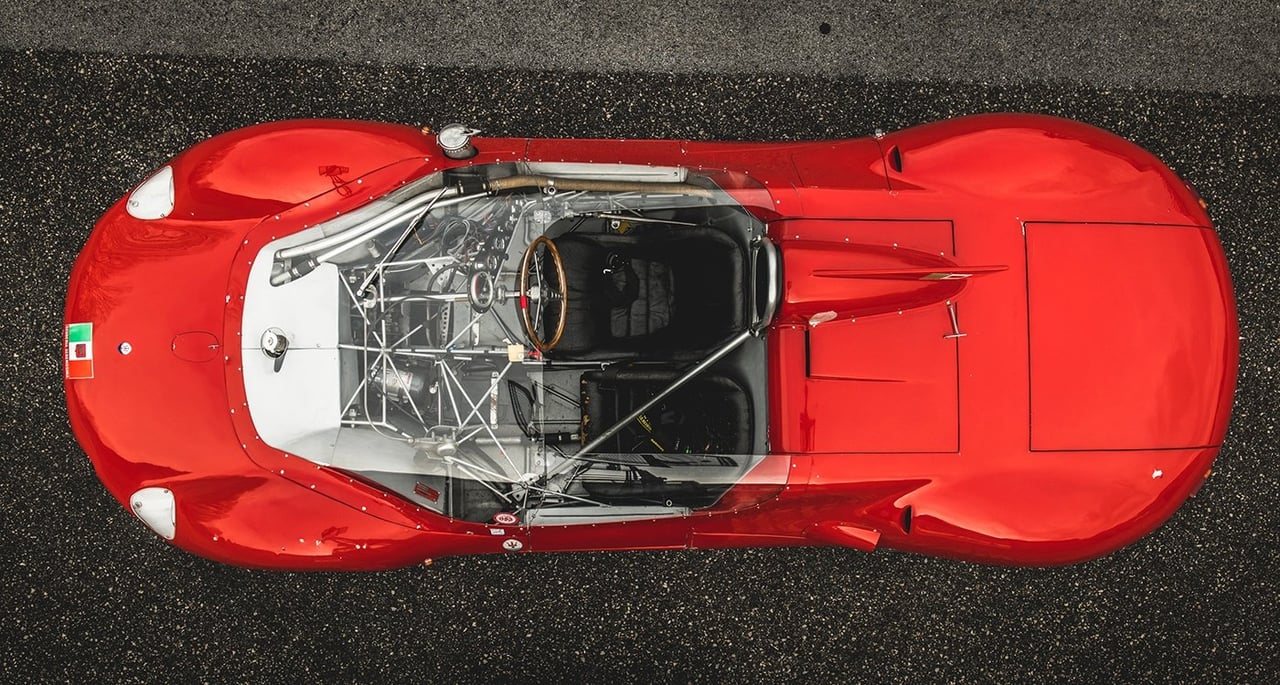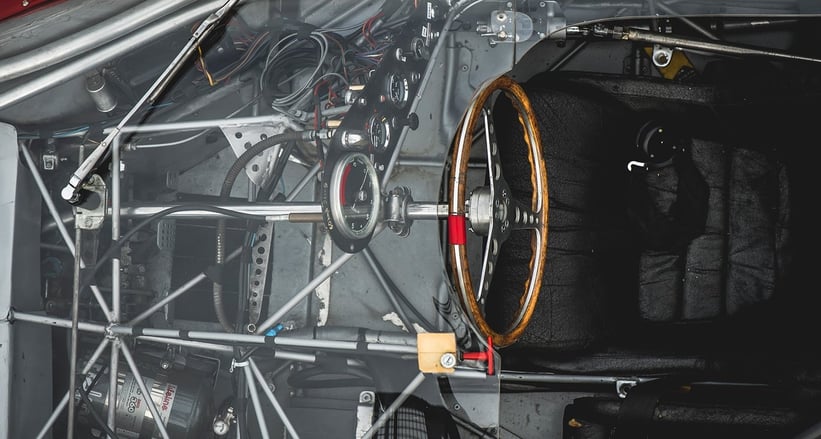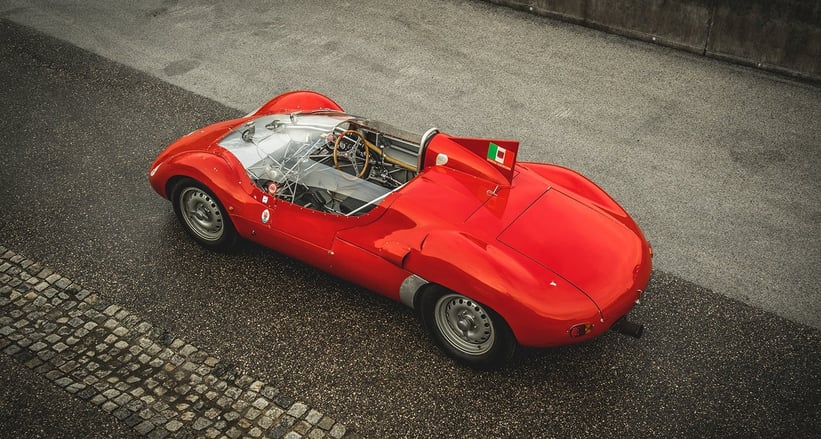 Without the wherewithal for an all-out Works team assault, Maserati sold the Tipo 63s to a handful of privateer teams, including Count Volpi's Scuderia Serenissima, under whose banner this particular example – chassis 63.004 – raced. "Count Volpi was very design oriented and, in addition to being fast, wanted his cars to look like masterpieces," explains Egon Zweimüller, who looks after the Birdcage on the owner's behalf and kindly allowed us to photograph the car. "So, inspired by the Jaguar D-type, he had Fantuzzi extend the nose and fit a fin for high-speed stability." Maserati even showed the car on its stand at Geneva, which was extraordinary for a racing car.
While the only real notable result of its fleeting competition career was 5th place at the 1961 Targa Florio, another Tipo 63, this time a V12 raced by Briggs Cunningham's team, came home 4th at Le Mans in the same year — the best ever result for a Maserati at La Sarthe. In its current owner's hands however, 63.004 has been raced at various historic events including at the Nürburgring and Laguna Seca. It also made a starring appearance at this year's Concours of Elegance at Hampton Court. "It's got its original body, engine, chassis, and uprights," remarks Zweimüller, "and we plan to show it and race it more in the coming years — it's a warhorse, and it would be a shame not to see it in action." Hear, hear.
What could have been...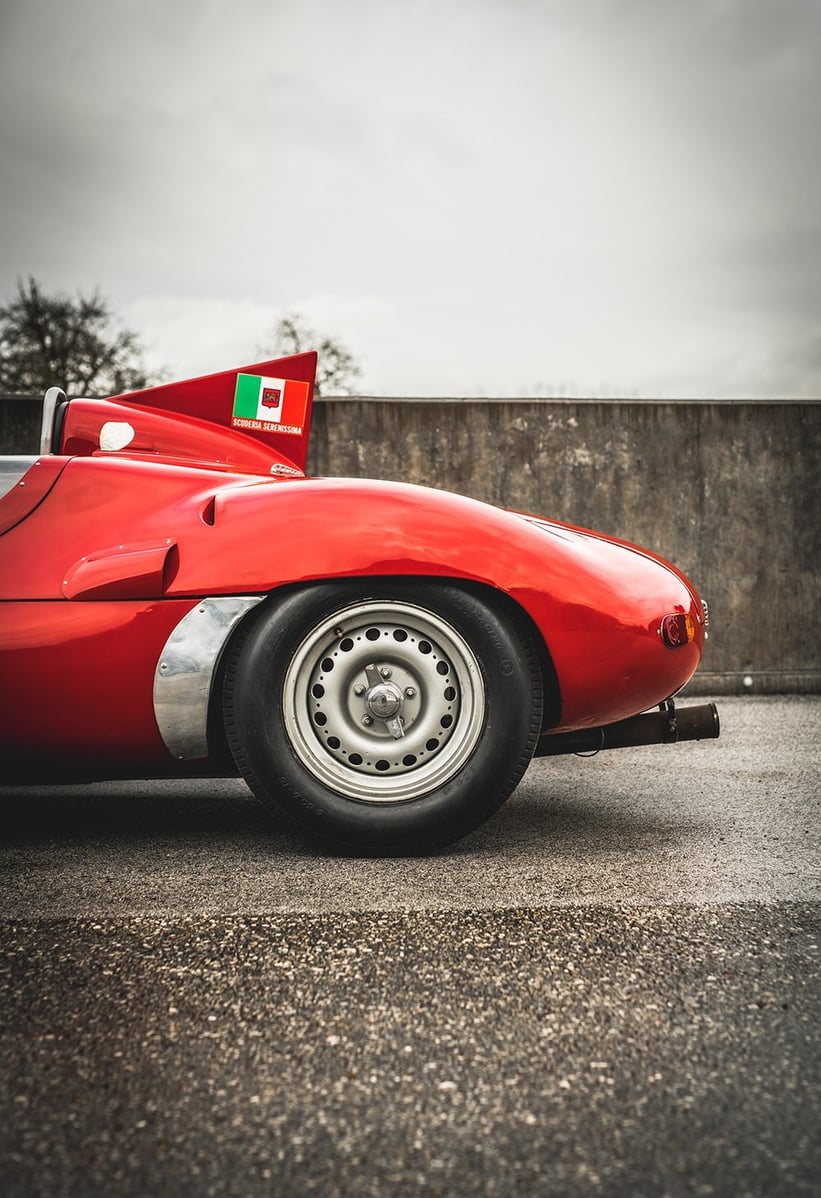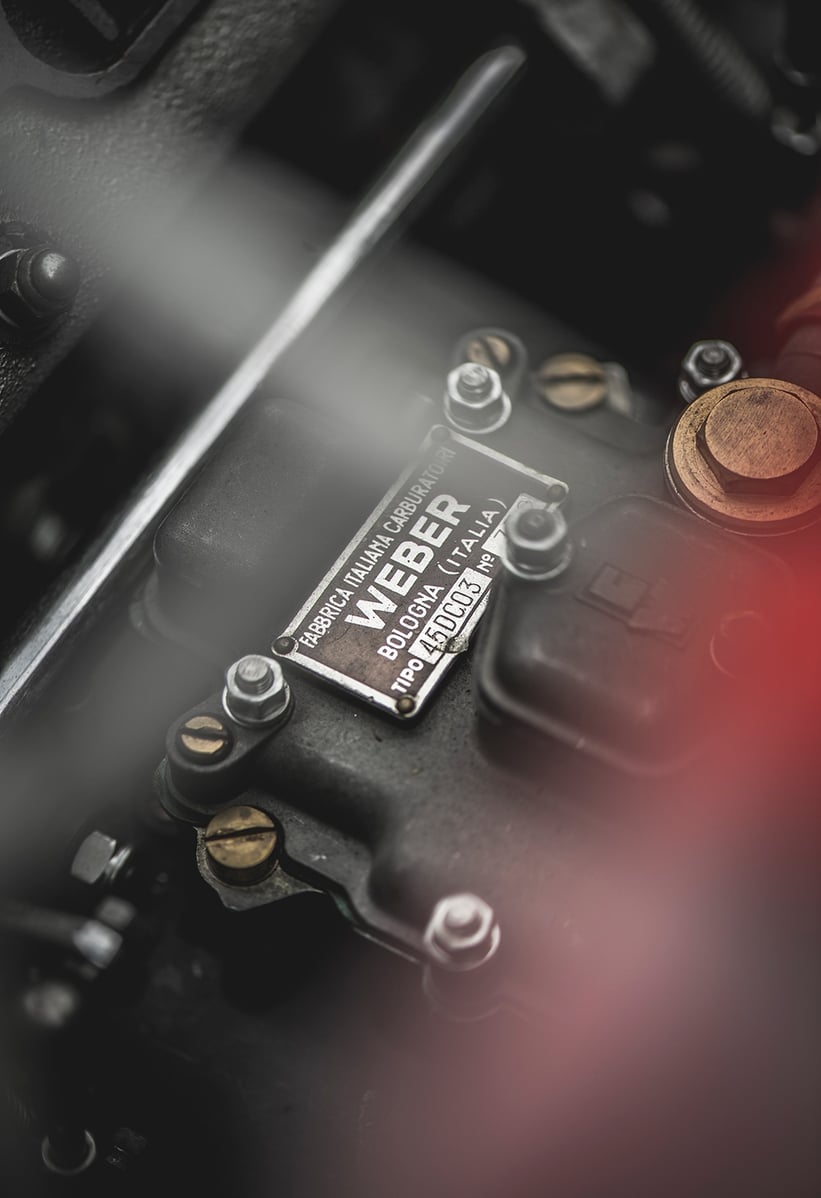 Ultimately, however, it was handling and reliability issues and a lack of development that thwarted the Tipo 63's potential. There's no doubting it was a quick car over long distances, particularly with the V12 fitted, but we'll never know how successful the Tipo 63 would've been had Maserati had the means to fulfil its real potential. Today, this car stands as a fabulous reminder of a chequered but successful era for Maserati. And at this time of year, it's the ideal way to spread some automotive joy to the world. Reindeer pull the sleigh, but perhaps Santa's missing a trick?
Photos: Stefan Bogner for Classic Driver © 2017