The Grand Arrival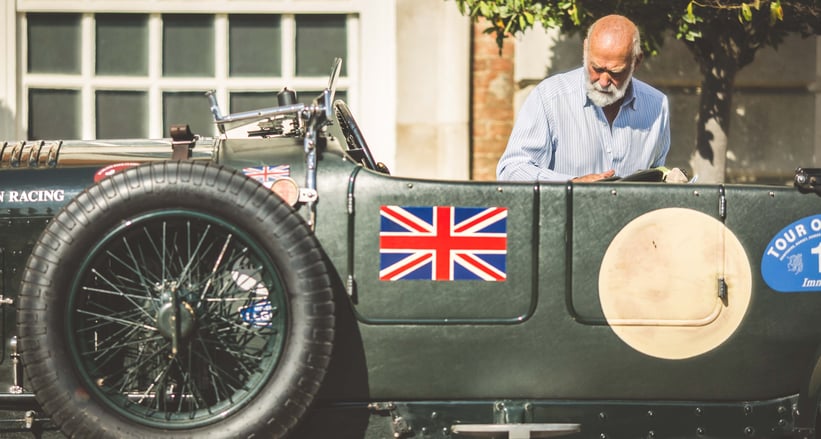 "Give me a microphone, I'm here all day," quipped the compere while introducing the stars of this year's Concours of Elegance beside Hampton Court Palace's majestic central fountain. Beneath the glorious late summer sunshine, the owners and their cars — most of which had completed the preceding 'Tour of Wessex' — arrived onto the red carpet to be greeted with a handshake by HRH Prince Michael of Kent. A well-known classic car enthusiast and the event's patron, His Royal Highness pulled up to the palace shortly before the Grand Arrival in a pre-War Bentley, complete with a vintage flying cap.
Round and round we go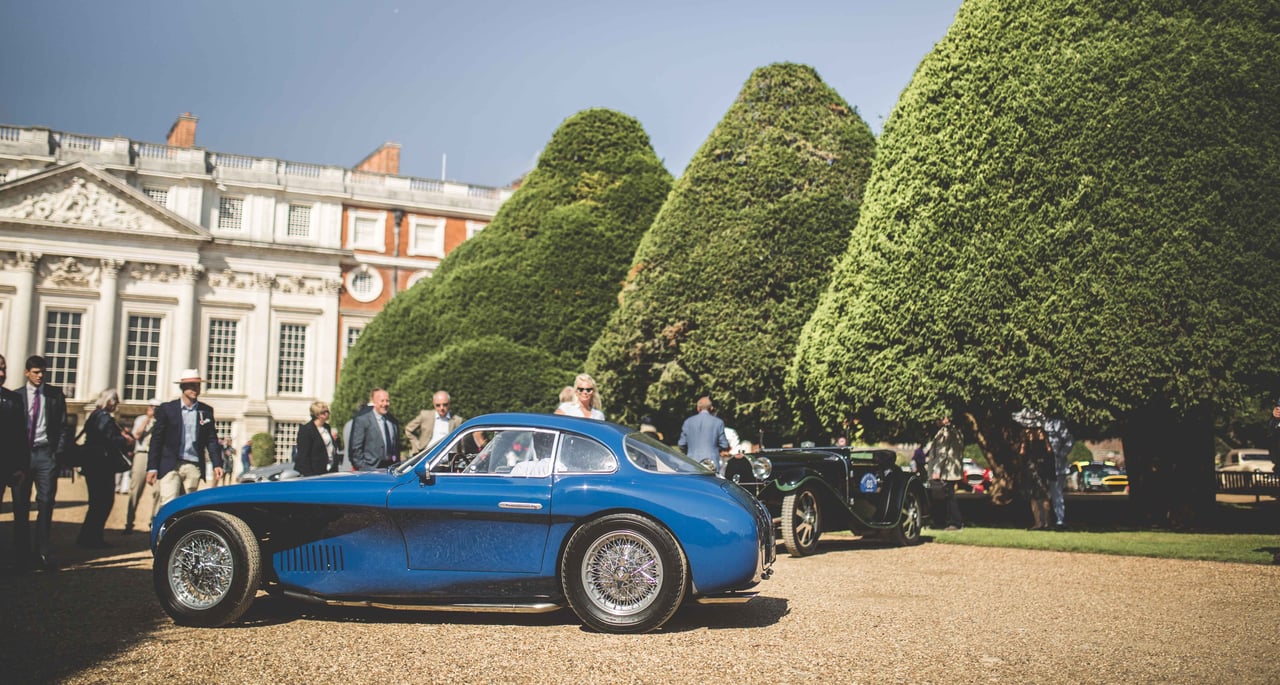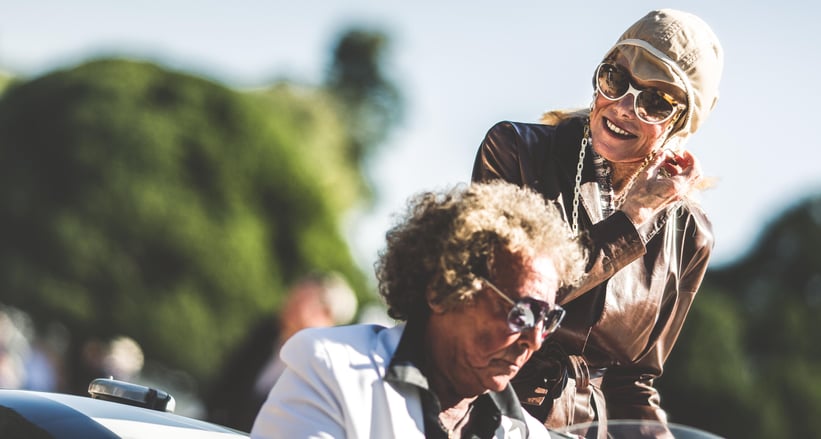 Once the cars were in situ, Hampton Court Palace and its picturesque gardens provided the perfect environment in which to pore over close to 70 of the world's most beautiful and important cars. From the 1896 Arnold Benz Motor Carriage (believed to be the very first car to receive a speeding ticket) right through to the latest hybrid hypercars from Ferrari and McLaren, the spread was mightily impressive.
Cars that caught our eye early on included the gleaming white 1954 Fiat 8V Supersonic, which emanated the spirit of the Jet Age, the diminutive 1952 OSCA MT4LM Vignale Coupé, and the 1956 Maserati A6G 2000 Grand Sport from the legendary Baillon Collection, which was making its very first appearance in the UK. Some cars wear patina better than others, and this is definitely one of them.
Curious among the usual suspects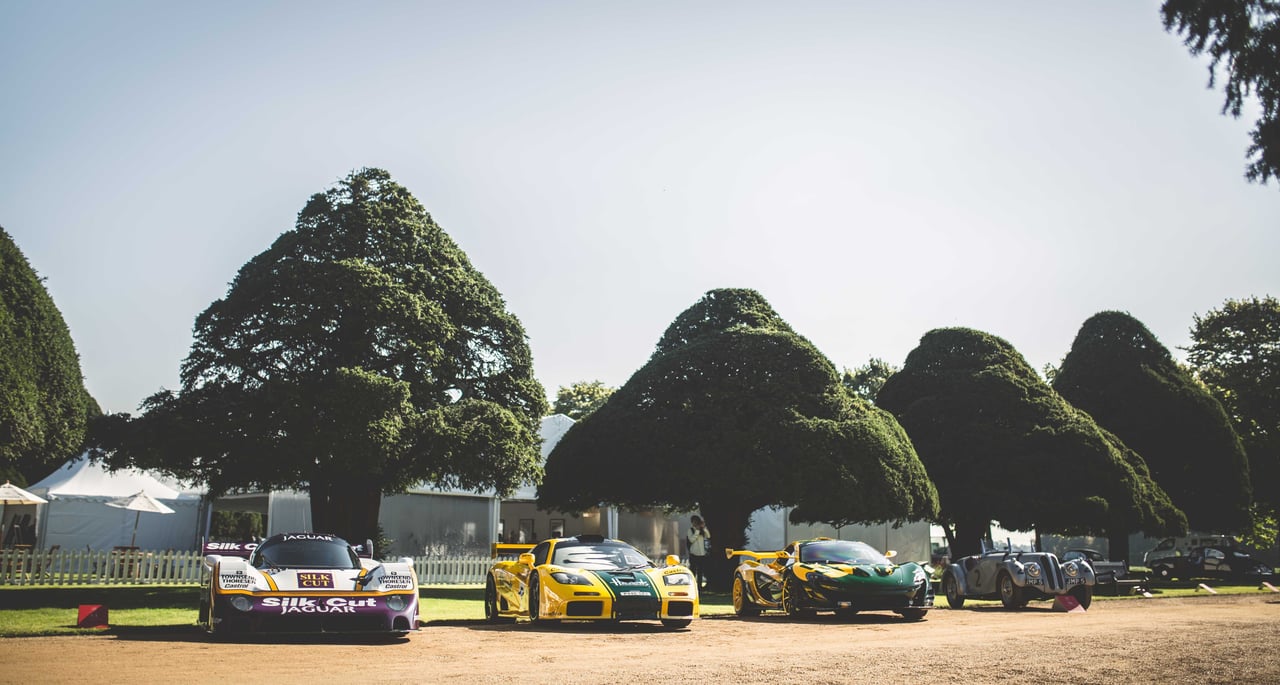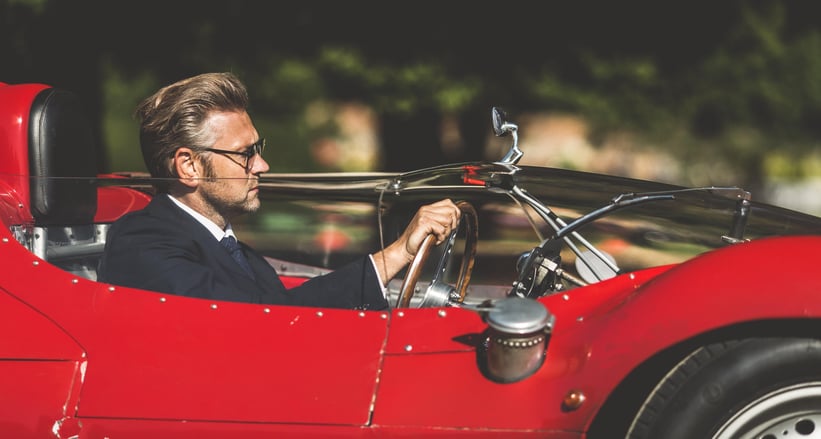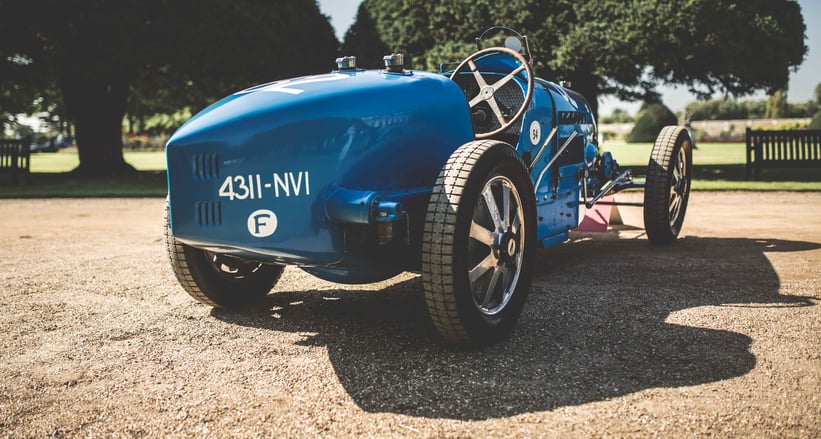 In addition to the crop of stunning Alfa Romeos, Bugattis, and Ferraris present, a large number of which we've seen at numerous other concours events in recent years, we found the oddball 1934 Tatra 77 Streamlined Saloon (the first Czech car at a concours d'elegance) and Pietro Frua's very first car, a 1946 Fiat 1100 Barchetta, particularly alluring. It was also great to see purebred competition cars, such as the Jaguar XJR-8 and the Aston Martin DBR9, which typically aren't the most conventionally elegant of machines, lining the various avenues.
Pieces in the puzzle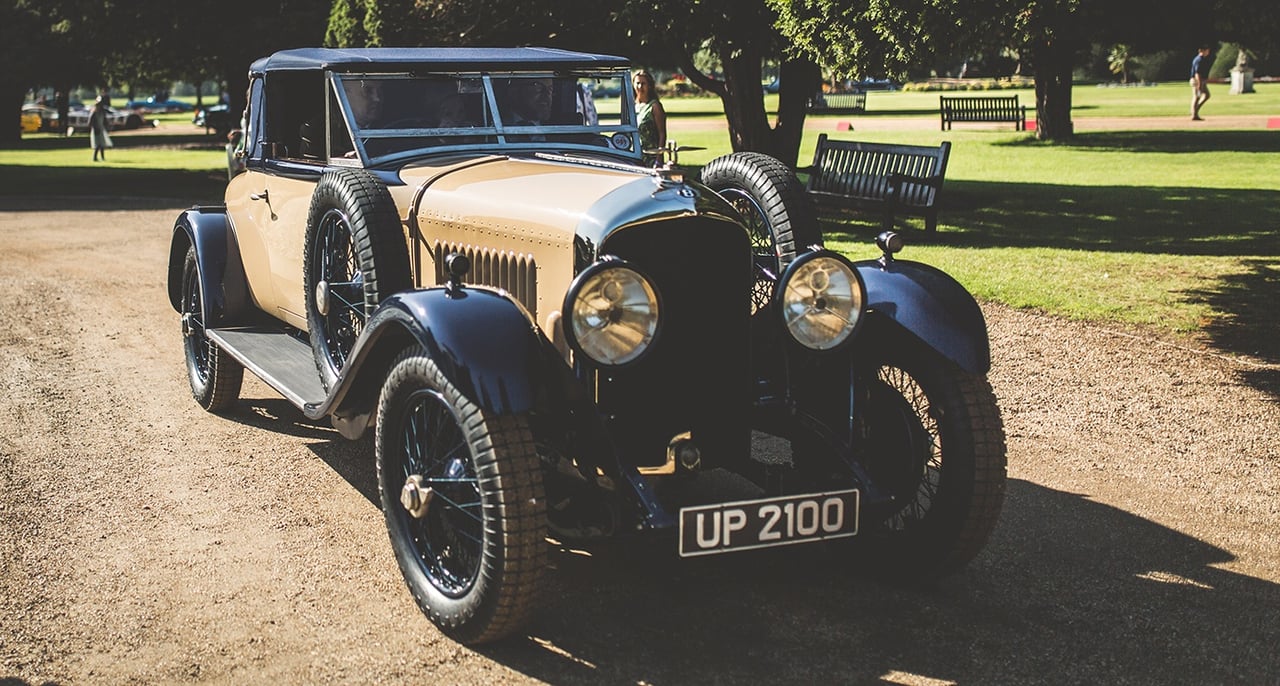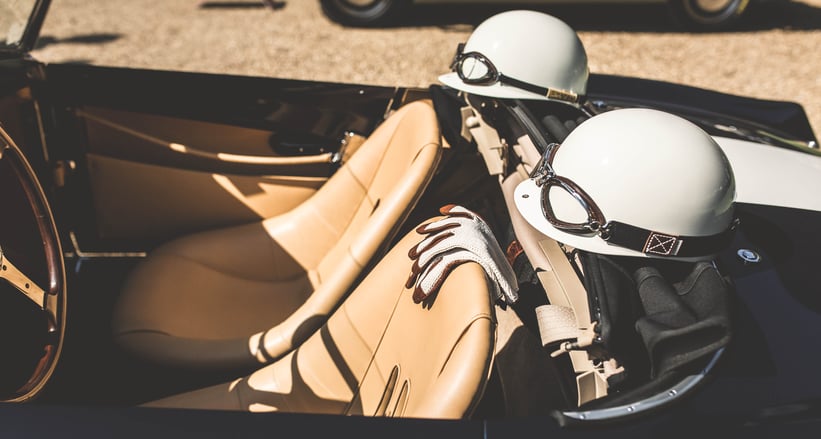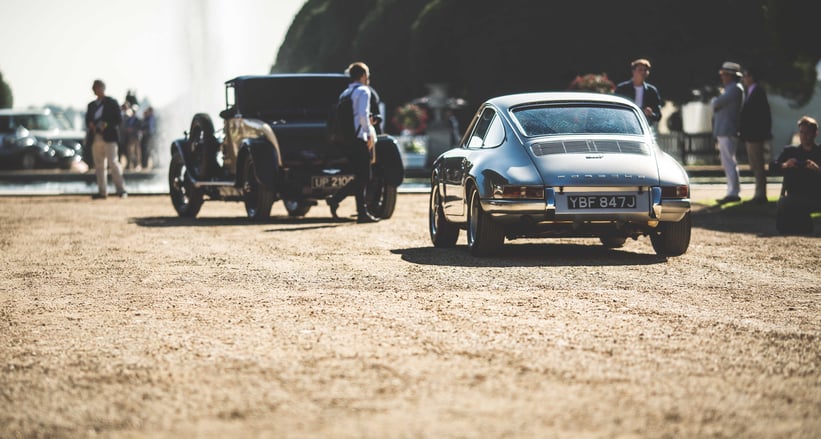 The car with arguably the greatest story was collector Jim Clarke's 1928 Bentley 4½ Litre Victor Broom Drophead, whose restoration was completed the very morning of the event. It had been found entirely dismantled in a house in South London three years ago, before renowned marque specialist William Medcalf bought it and set about a painstaking restoration, focused entirely on retaining as much of the original car as was feasibly possible.
"It's 98% original," he commented. "Rather than restore or replace parts, we cleaned or employed techniques from 90 years ago to retain as much of the original car as possible." As such, there are aspects of the car that Medcalf simply hasn't seen on other pre-War Bentleys — and it's fair to say, he's worked on a large number of them. "I'm going to rally the car," said Clarke with a grin on his face.
The year of the Prancing Horse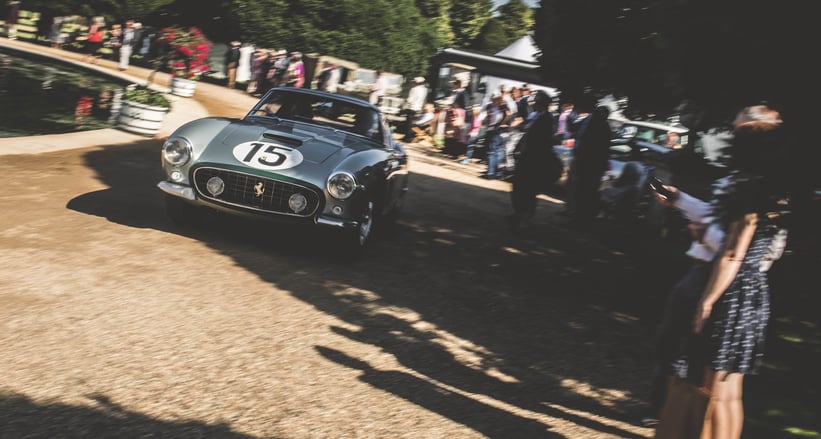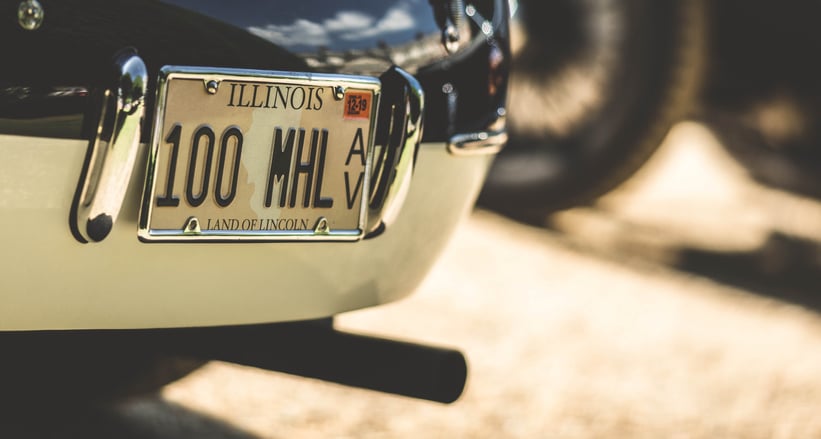 Ferrari has certainly made its presence felt during its 70th year, with seemingly every event across the globe boasting a roster of precious Prancing Horses to rival the next. Inevitably, Concours of Elegance was no different — cars ranged from the ex-James Coburn 250 GT 'California' Spyder and Nick Mason's ex-Carrera Panamericana 250 MM to the 1953 340 MM Vignale Spyder, which starred on the Charles Avalon-designed 2017 event poster. Returning to Europe for the first time since it left the factory, the car bore a note proclaiming 'Aluminium Body' on its grille, gently reminding people about the fragility of its gorgeous high-waisted body.
Retail therapy, Classic Driver style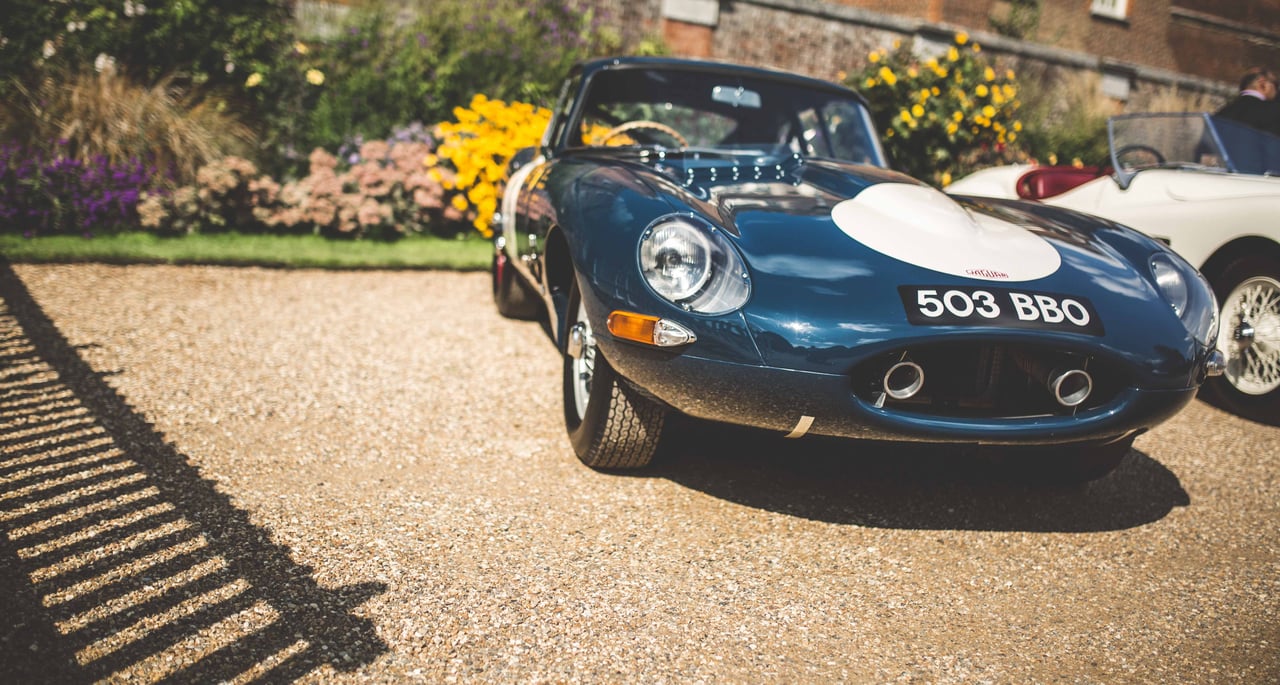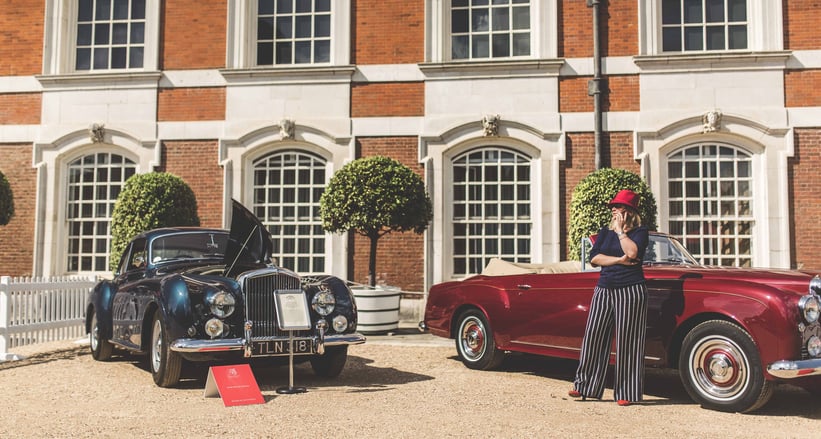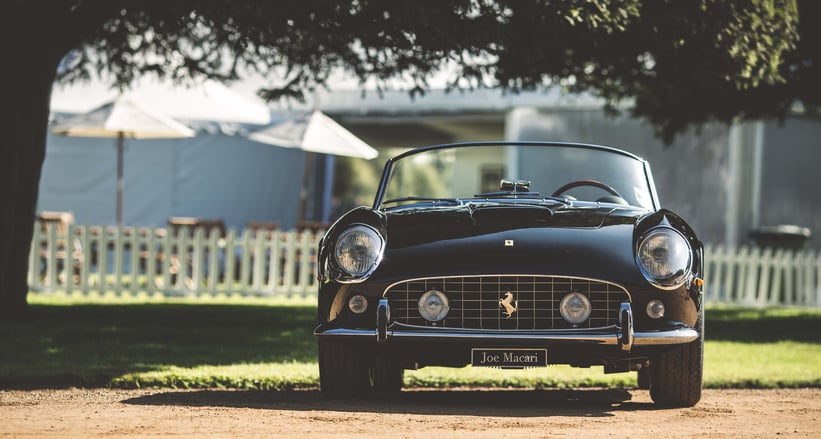 In the event's 'Specialist Showcase', inevitably a number of Classic Driver dealers were present, exhibiting metal every bit as special as that in the main beauty pageant. Nicholas Mee & Company presented an Aston Martin DB2, DB4, and a ravishing pink DB6 Volante, while Abbeyfield Sports & Classics appropriately displayed an Aston Martin Virage Volante 6.3 formerly owned by Prince Charles. Joe Macari demonstrated the breadth of its operations with a menacing black Bugatti EB110 SS parked alongside a Ferrari 250 GT Lusso.
We were also reunited with an old friend, Sir Paul Vestey's AC Cobra '39 PH', on the stand of Duncan Hamilton & Co, while the ex-Maurice Charles Jaguar E-type 'Semi-Lightweight', which Fiskens had returned to the UK after 30 years in the United States, charmed with its aggressive stance. It was also great to see Graeme Hunt with a typically diverse selection of classics and Ben Mitchell of Pendine Historics, who'd tackled the 'Tour of Wessex' with his quirky Gomm-Jaguar Special.
Last but not least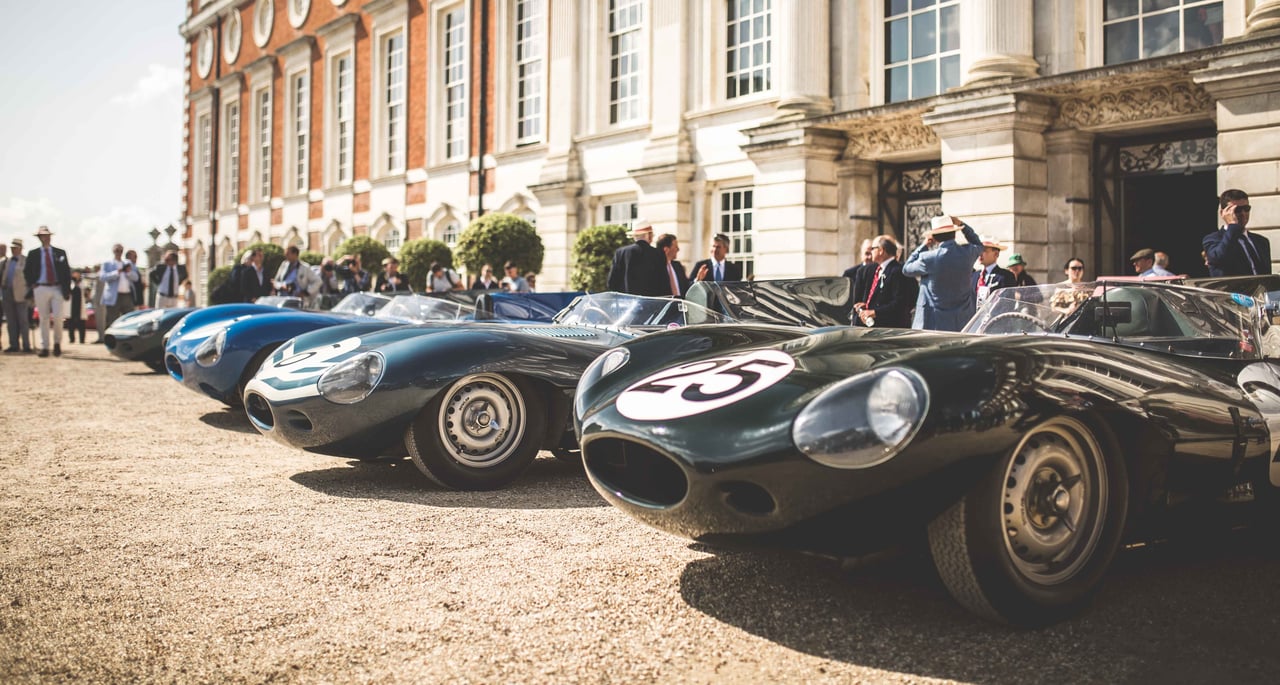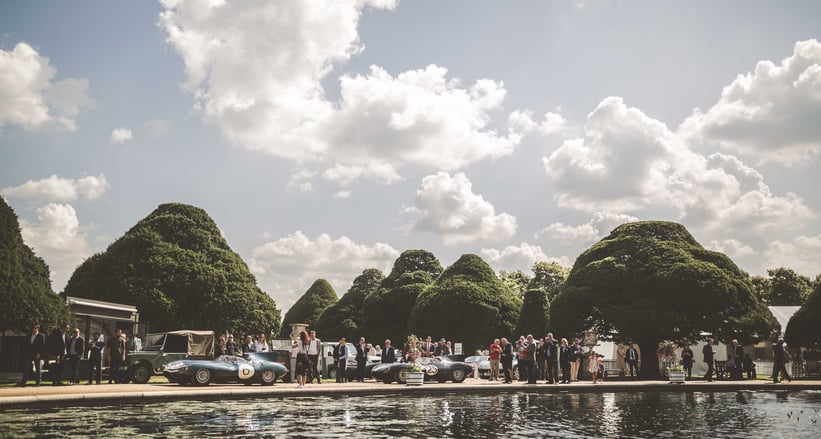 Bang on time, at the stroke of midday, Hampton Court was enveloped in a cacophony of deafening noise and colour, as the five Jaguar D-types that finished 1st, 2nd, 3rd, 4th, and 6th at Le Mans in 1957 loudly signalled their arrival. After a three-day road trip from Jaguar Classic Works in Coventry, we imagine the owners and drivers were rather relieved to see the various hospitality marquees dotted around the gardens.
If you're in London or the surrounding area this weekend, we'd heartily recommend a visit to Hampton Court Palace for the Concours of Elegance. There are only a handful of occasions where you can get as up close and personal with such a diverse spread of automotive gems. Sure, we've seen stronger entry lists in previous years, and each has their own preference on venue, but the ingredients remain the same. If it's worthy of Her Majesty the Queen's blessing, it's worthy of ours…
Photos: Robert Cooper for Classic Driver © 2017