No, no, no. I know that's three, but such were the delights on offer at this year's Revival that any repetition can be more than justified. In addition to a full card of racing over three days (Friday's regular day of practice finishing with a dusk race in the spirit of the Goodwood Nine Hours), spectators were to enjoy several special themes featuring cars and drivers of historical note.
For example, the American driver Dan Gurney was celebrated in style. Not only was the 1960s spoof electoral campaign 'Dan Gurney for President' re-run, but the great man and his wife were honoured with track displays of his cars driven by his contemporaries. Sir Stirling, Sir Jackie Stewart and fellow Ferrari team member Tony Brooks took great pleasure in exercising some of the racing cars which gave Gurney such success in the late 50s and 1960s.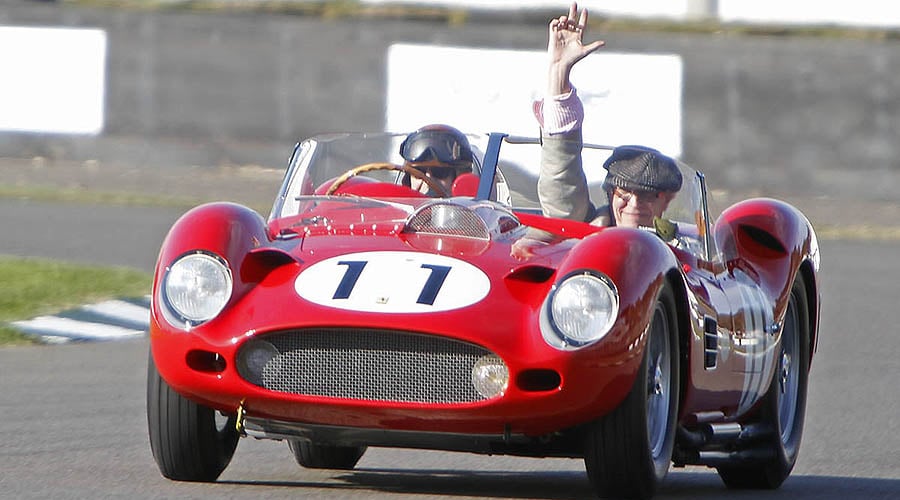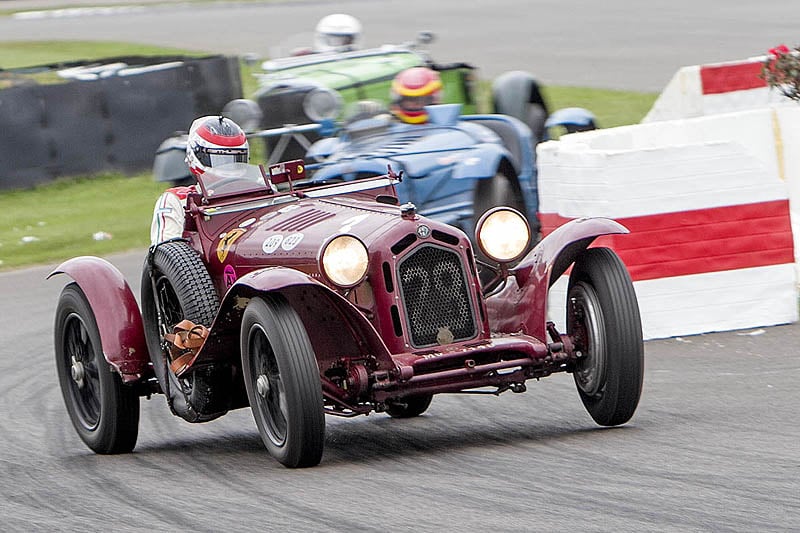 'JYS' was also behind the wheel of one of Mercedes-Benz's priceless pre-War GP cars, joining Jochen Mass and DTM expert Bernd Schneider as part of a 'Silver Arrows' tribute unlikely to be seen again anytime soon. Mass was clearly enjoying it all, indulging in a massive power slide in the 640bhp W125 before bringing the satin silver car safely back to the specially constructed pre-War pits.
There are few old enough now to have seen these space-age cars in action in period. For those attending the Revival in 2012, it was the chance of a lifetime. Well done, one and all.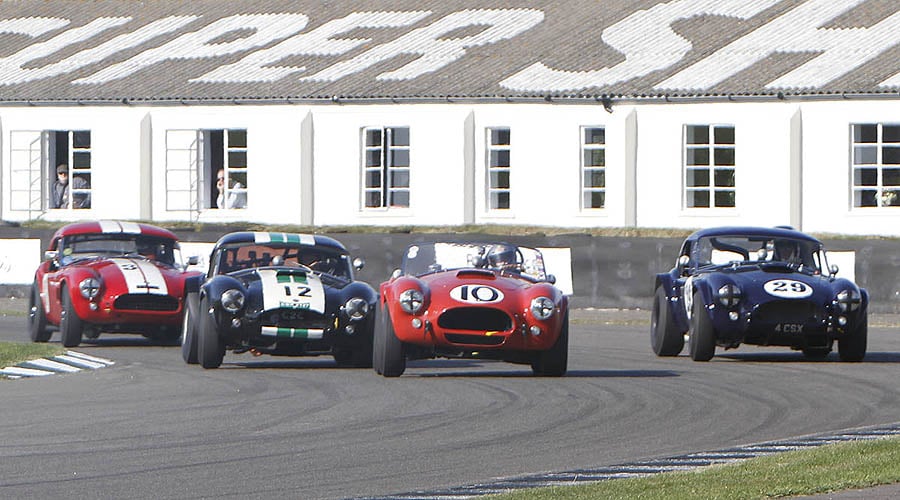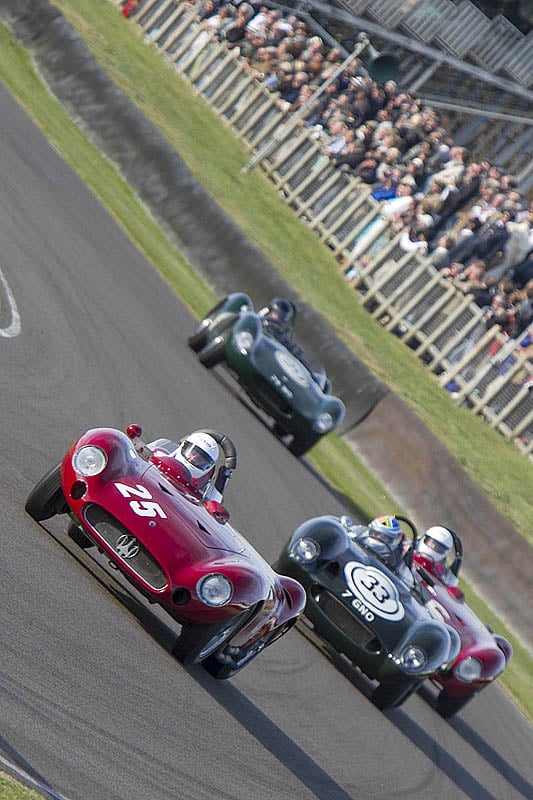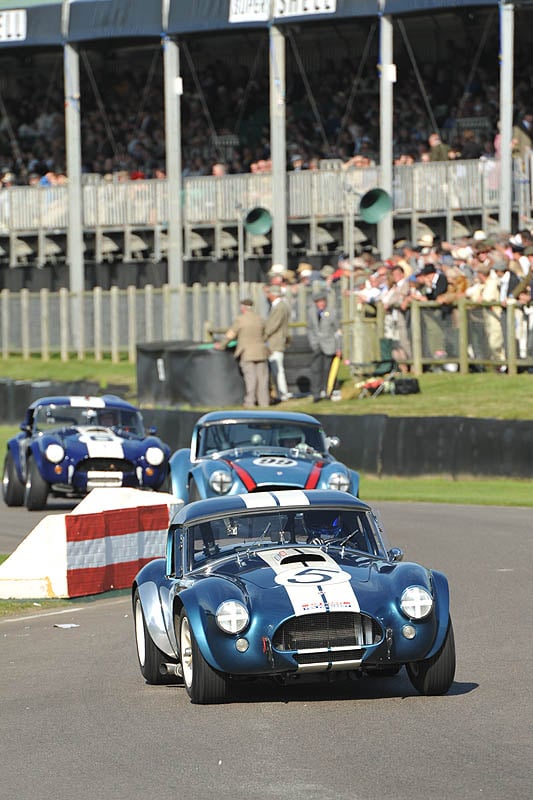 The motor racing world lost two 'greats' this year, with the deaths of Carroll Shelby and Roy Salvadori. The 1959 Le Mans winners were recognised at Goodwood with an all-Shelby Cobra race (won by father-and-son pairing Rick and Rob Hall) on the Saturday, and Sunday's traditional closing Sussex Trophy for late-50s sports cars run as a 'Tribute to Roy Salvadori'.
The hard-charging Salvadori would have approved of the way Julian Majzub in his Sadler Mk 3 only just beat battling Lister drivers Tim Harvey (Jaguar-powered) and Andrew Smith (Chevy) to the chequered flag, bringing 2012's on-track action to a close.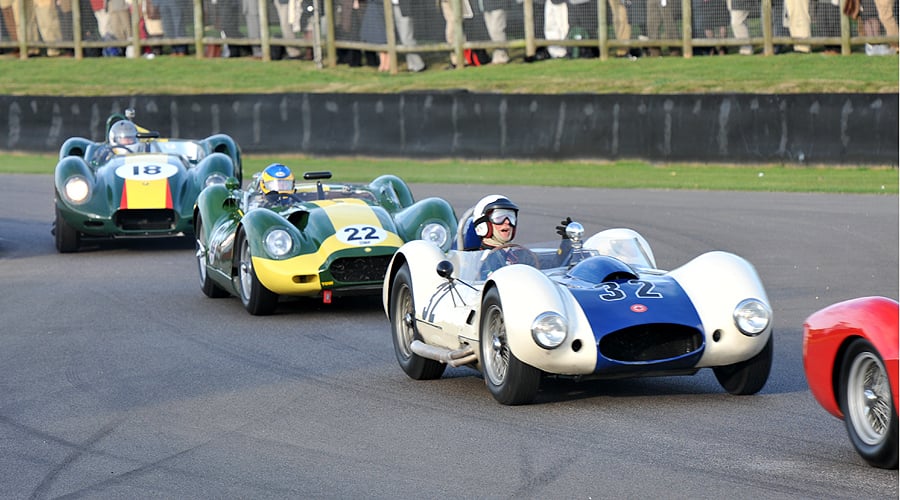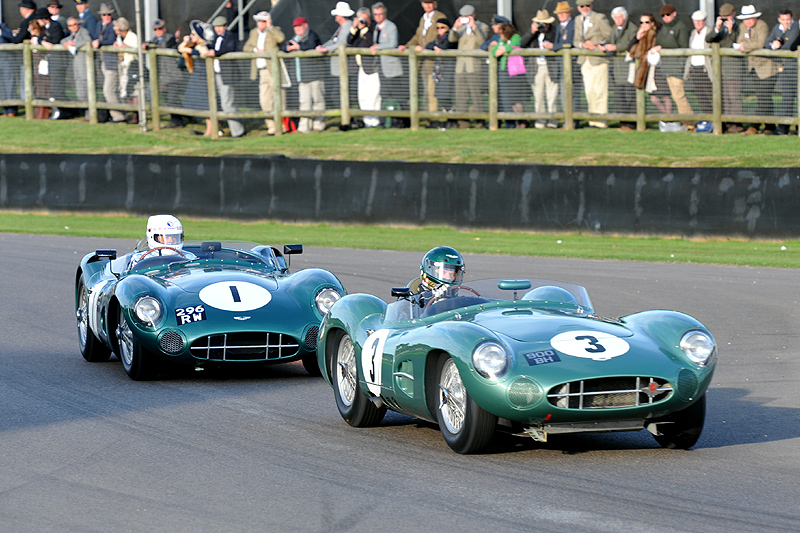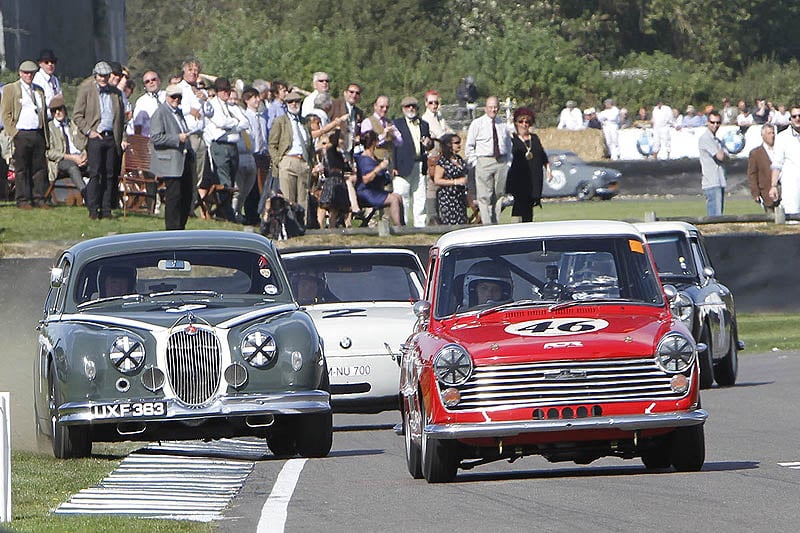 Oh, have we forgotten the Ferrari 250 GTO parade? Silly me. The 'parade' turned out to be a high-speed display at almost racing speed by over a dozen of the cars, fresh from activities at the Le Mans Classic and elsewhere, in this, their 50th anniversary year.
Yes, the period Tesco store was there, and joined by all manner of other fun ways of spending (very 21st Century…) money at the Revival. And, of course, a goodly part of proceedings was dedicated to vintage aircraft (Spitfires, the Battle of Britain Memorial Flight, 1950s Hawker Hunters, the Freddie March Spirit of Aviation concours and much more). The actors and spectators, too, made it as memorable as ever.
For this writer, though, the highlights of the 2012 Revival were very much on the gently rolling, always tricky West Sussex circuit: ex-F1 driver Martin Brundle driving a commanding race to win the RAC Tourist Trophy Celebration in Adrian Newey's Lightweight E-type; two professional drivers now in their eighth decade (Richard Attwood, 72 and Rauno Aaltonen, 74) driving the wheels off identical E-types in a dazzlingly exciting duel, also in the TT; the madness of Patrick Blakeney-Edwards in the wheel-waggling 1928 Frazer Nash 'The Owlet' and Ben Collings in the most unlikely-looking 1926 Bentley saloon going head-to-head in the Brooklands Trophy.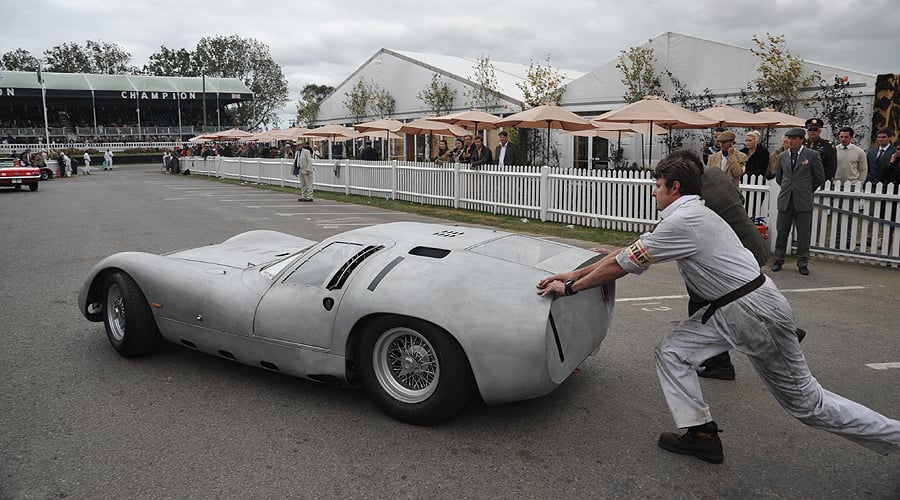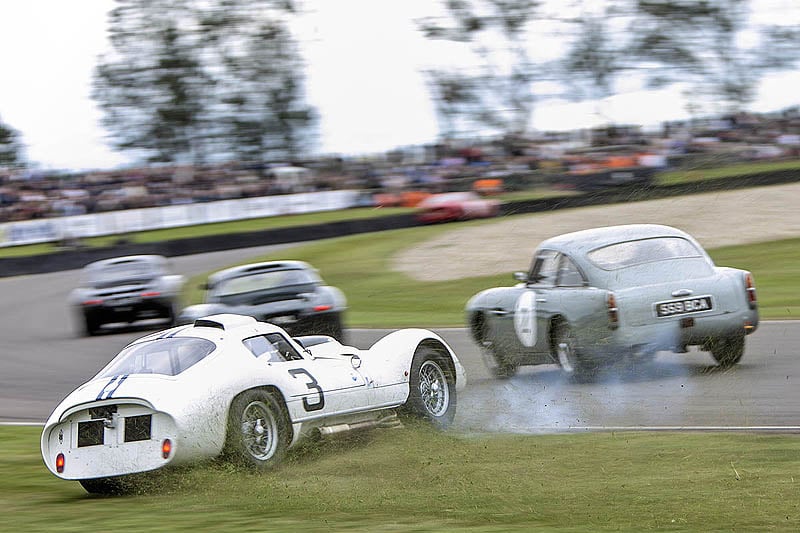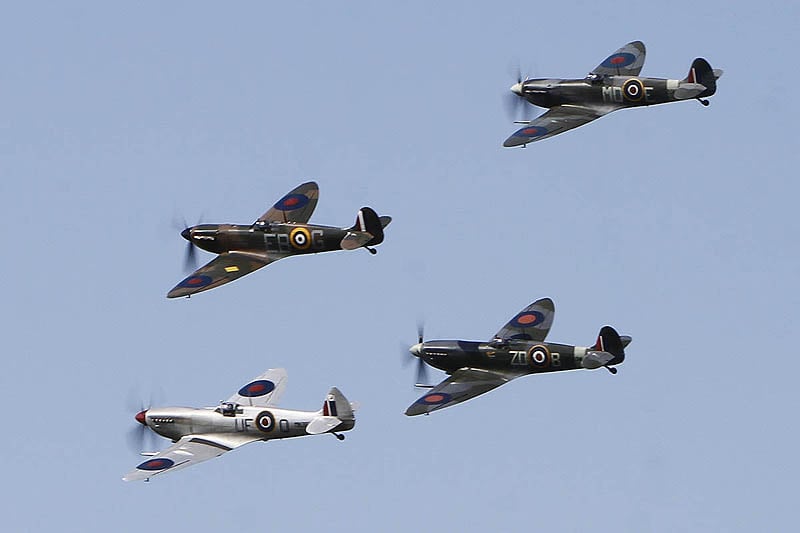 Add in a superb dice by Classic Driver dealer Gregor Fisken (Maserati 300S) and Sam Hancock (short-nose Jaguar D-type) with the impossibly speedy, 1000cc BMW 700 and all the usual crazy antics in the St Mary's Trophy saloon car race, and you have yet another wonderful Goodwood Revival.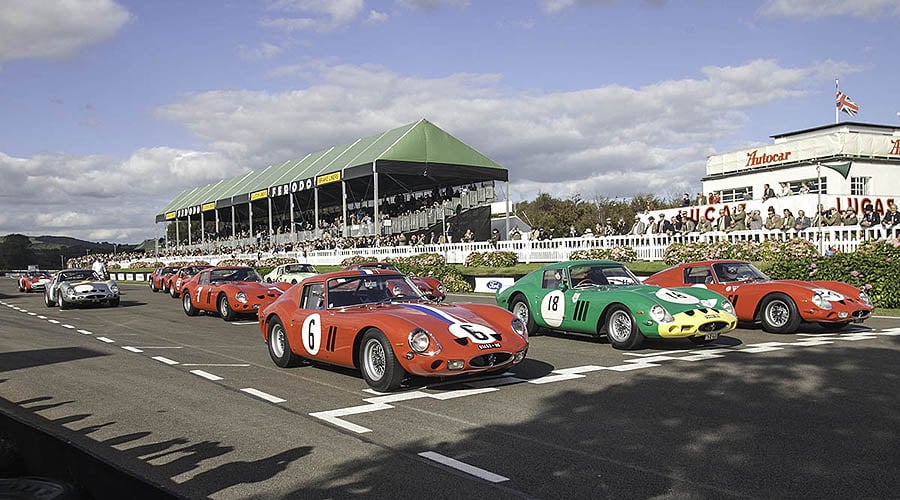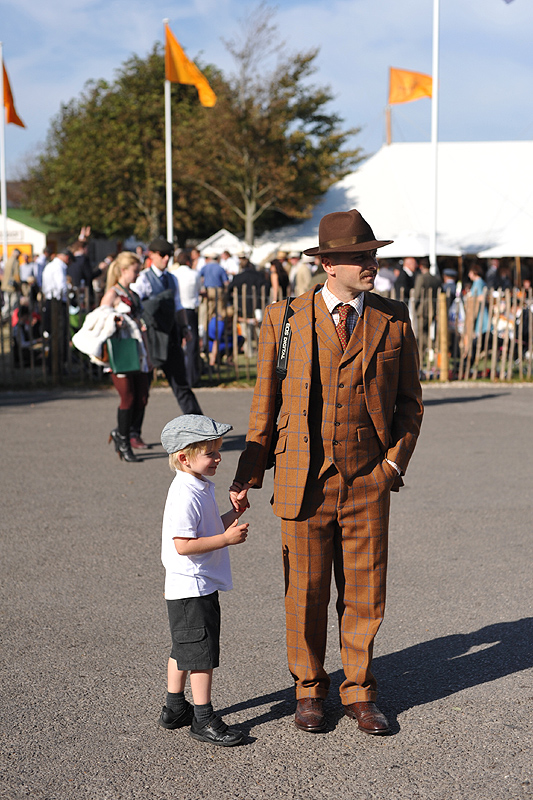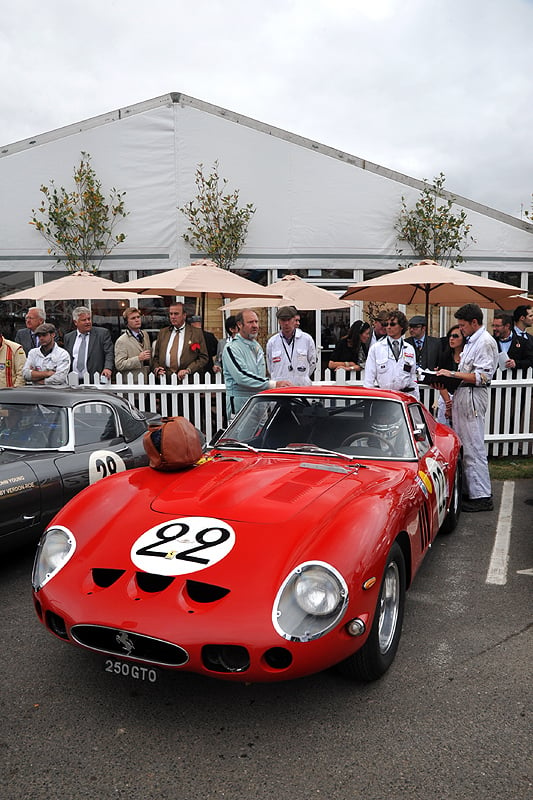 With so many drivers opting to wear period-correct open-face helmets, it's possible to see the expressions on their faces.
More than one was smiling – as were all the spectators and your correspondent, too.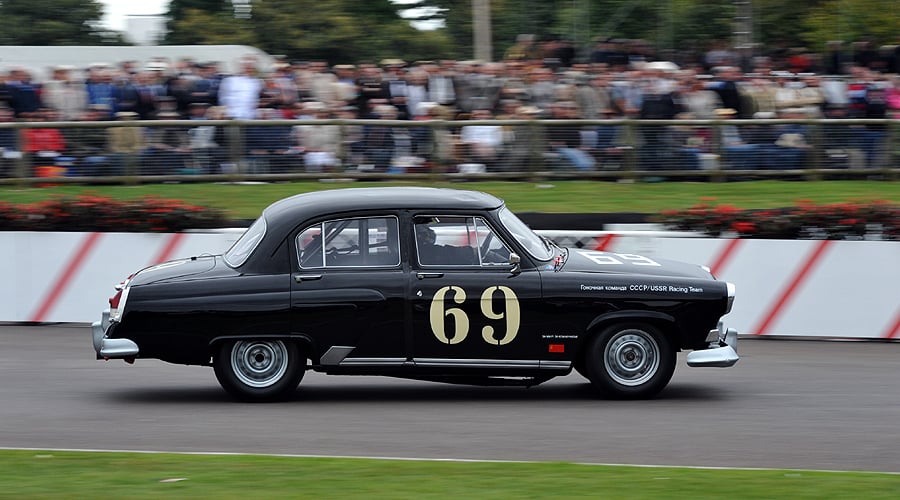 Photos: Classic Driver, Roger Dixon