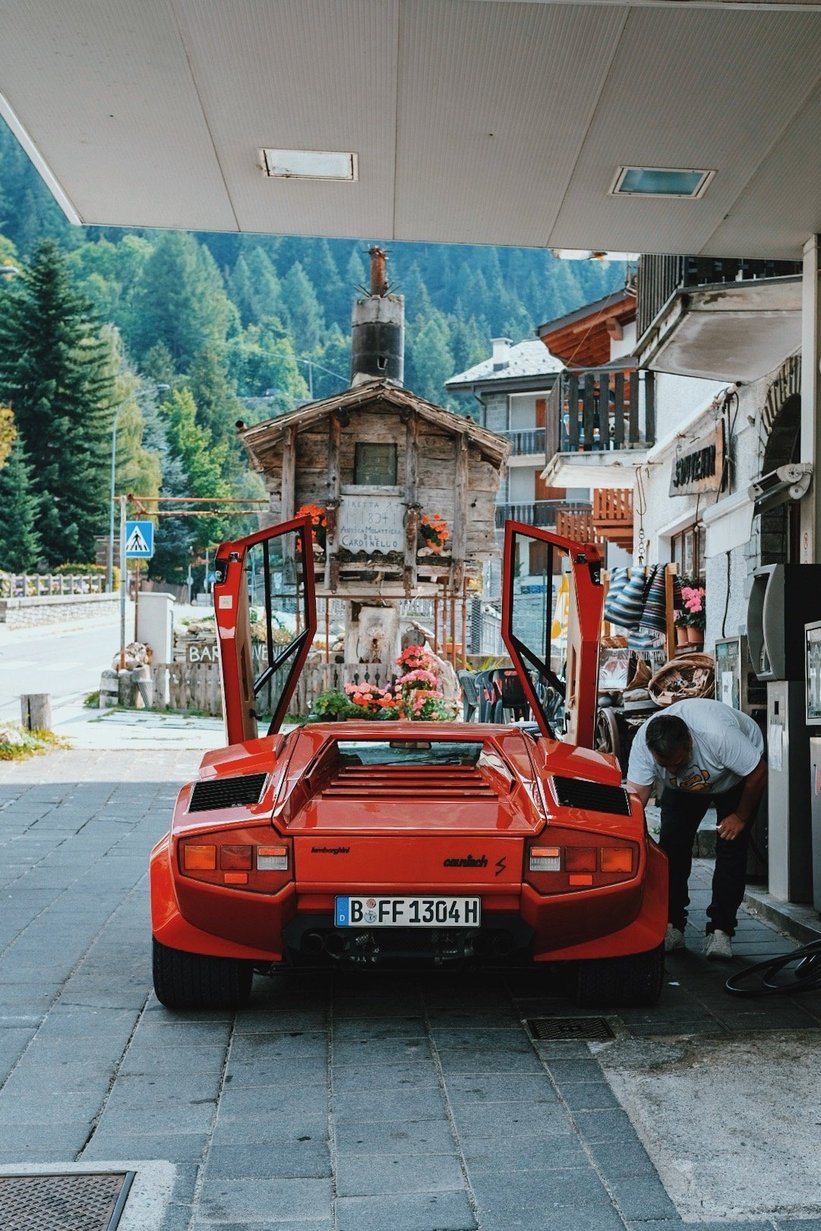 It's another tunnel and Jens is really pushing his Lamborghini Countach LP400 S. The sound is deafening and at the same time wonderfully melodious – as Jeremy Clarkson once put it: "Pavarotti in a prison shower." Or was it Tom Jones? Usually these cars are displayed on lawns at elegance concours or kept in climate controlled garages where the temperature and humidity are set just right, but this particular one is owned to be driven. Hard.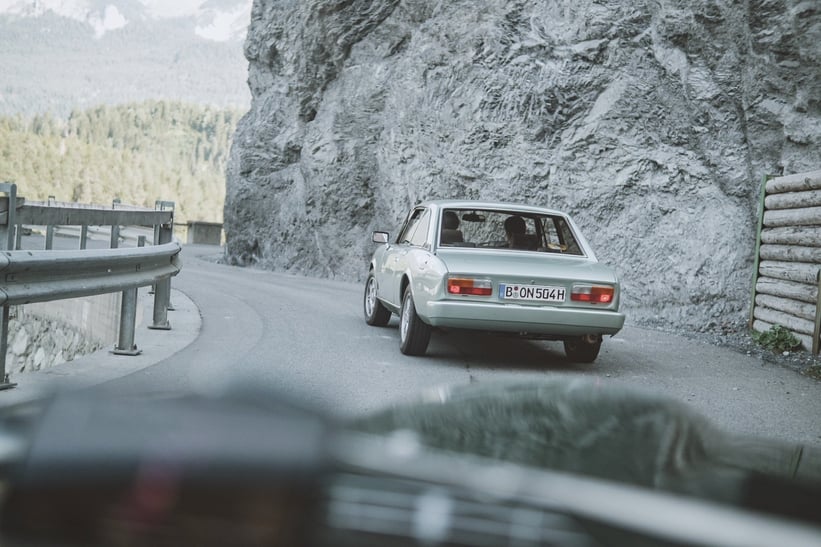 The car's turning circle isn't great and with its wide, super sticky tires Jens has to put in the work to make this beast fit through the tighter hairpins. He manhandles it into submission as we devour this narrow stretch of the Splügenpass. "A Stratos would be much better suited to these roads and conditions" – he shouts over the noise of the engine, while we race down the mountain. Who would have thought that he drove it down here, almost 850 km, all the way from Berlin…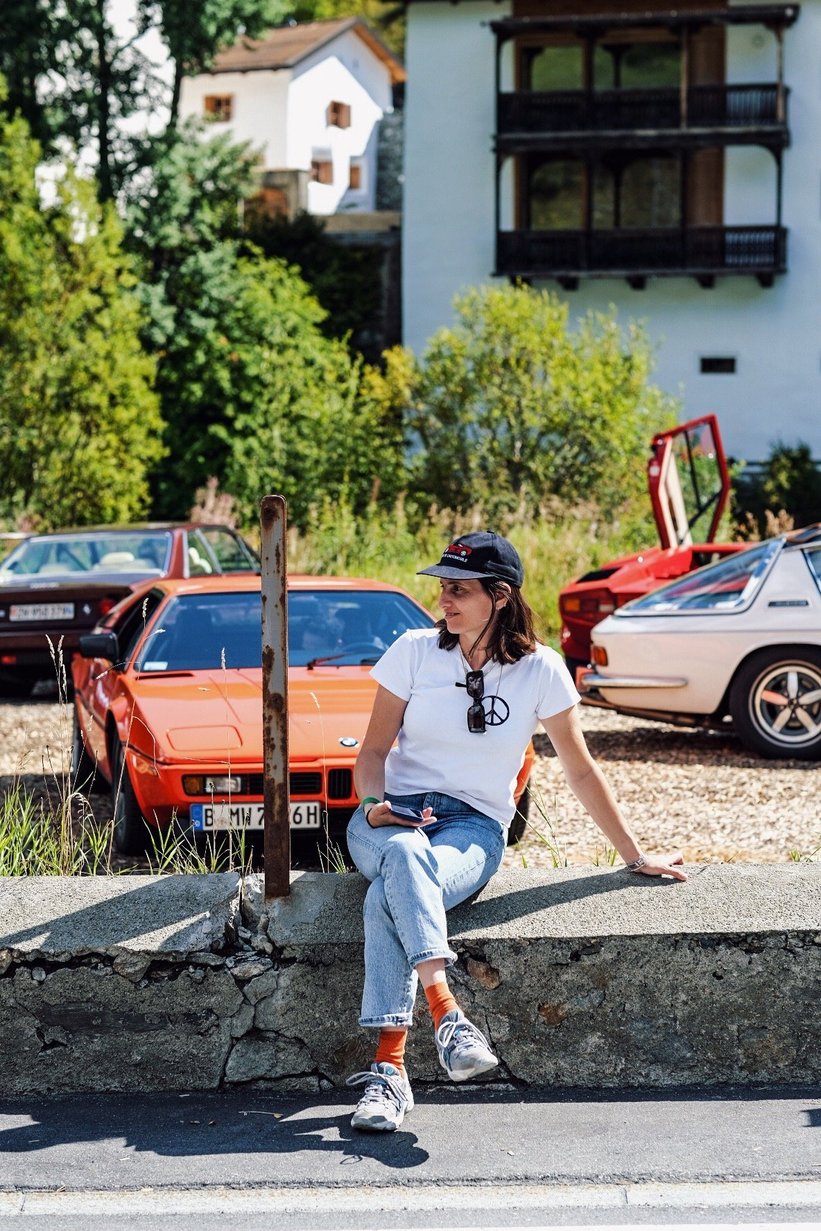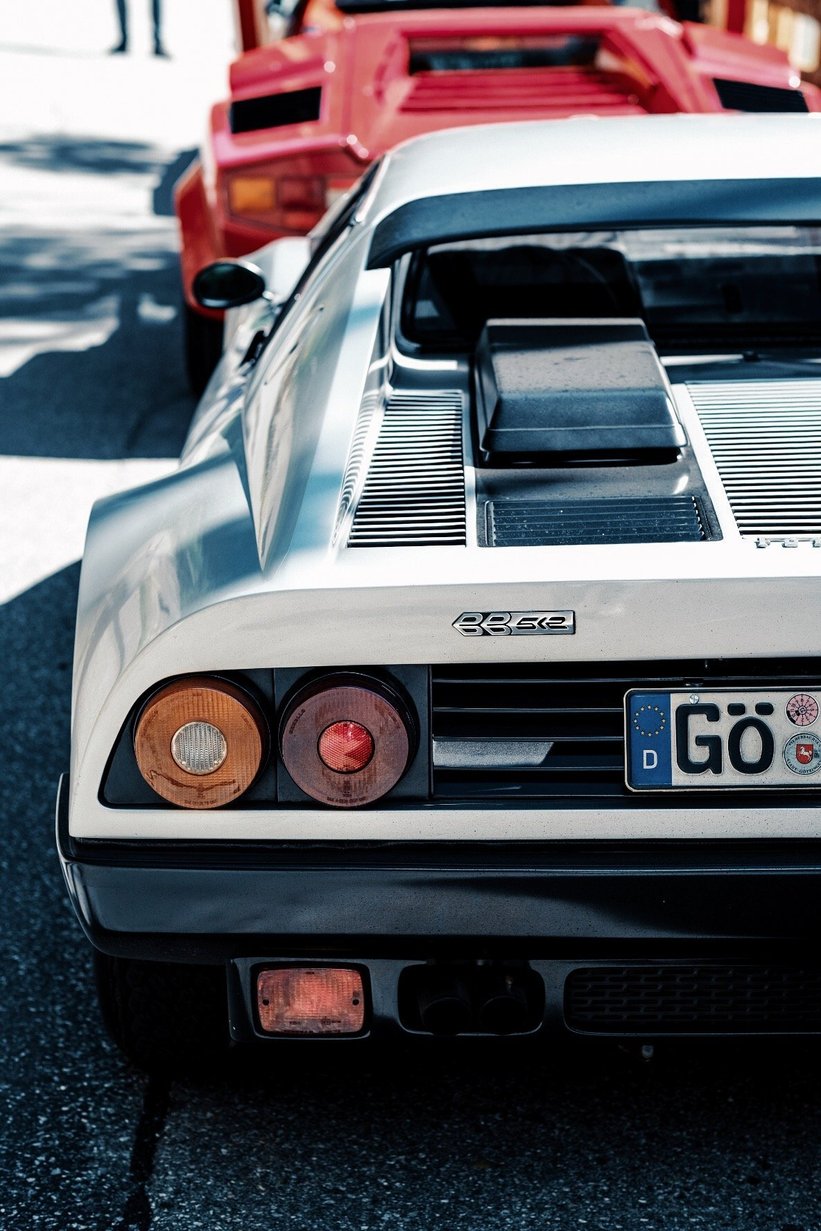 There definitely are no "garage queens" at Flitzer, a casual car club from Berlin created by the anesthetist and avid Maserati collector, Dirk Rumpff. Since the first, carefully curated drive-out we have been following the Flitzer crew around Germany and, well, Flitzerland. After last year's first Helvetic stint, they have now returned with more cars, more drivers, and an even more sophisticated programme including the world's greatest driving roads, but also hidden gems of art, architecture and design. The tour has been planned around two types of routes, and participants got to choose which one best suits their car – a more leasurly "GT", or the hard-core "Forza", which crosses the Alps multiple times and ventures twice into Italy. We love grand touring as much as the next fellow, but roaring over passes is much more our speed than going around them.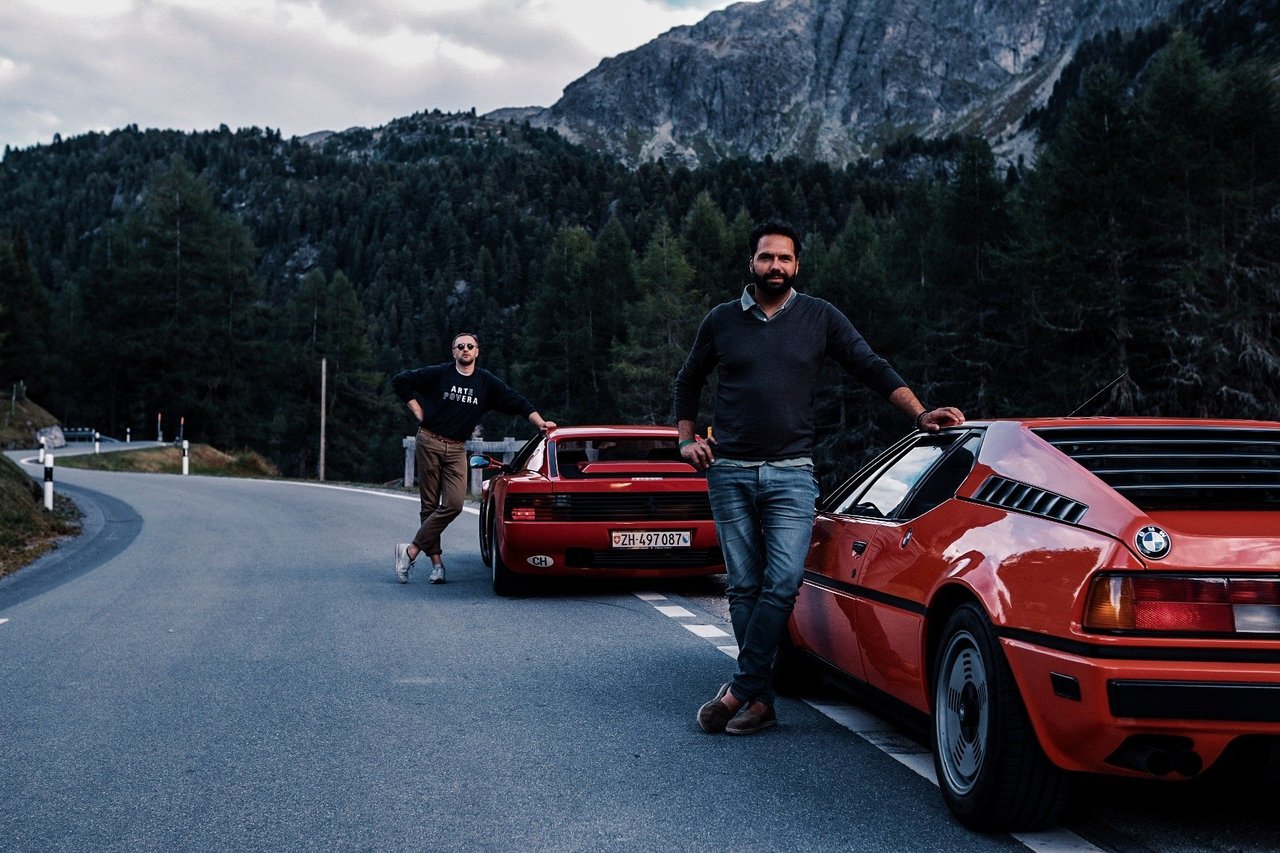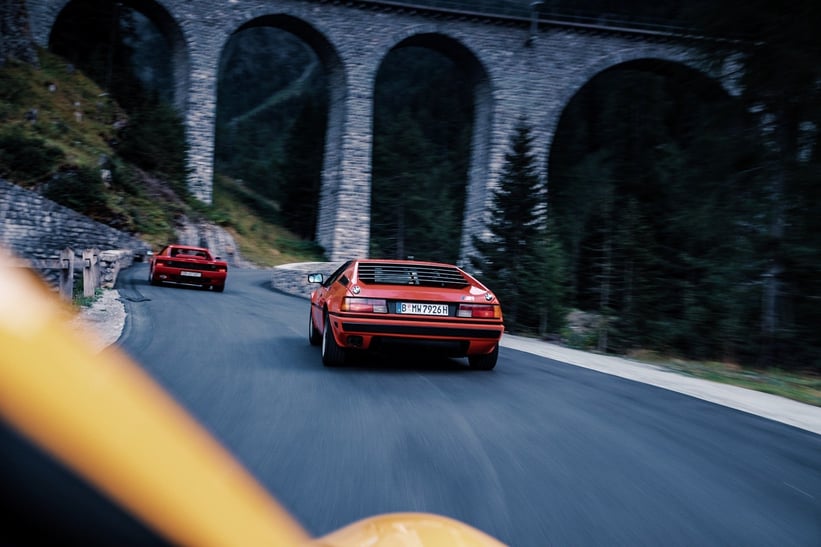 A few hours after getting out of the Lambo, in light rain, just as the sun is about to set, we chase Daniel Hoffmann's BMW M1 down the Julierpass in our speed yellow, first generation, 2002 Porsche Boxster that has kindly been lent to us by the Porsche Museum for the Flitzer tour. Suddenly, we get overtaken by the red Ferrari Testarossa, driven in anger by architect and lecturer Fabio Don. A friendly dogfight breaks out between the two, as we admire in awe from the cabin of our little sportscar.
The 'Box' does more than an excellent job at keeping up with them. Even if it's a little down on power in comparison to these wedge-shaped 1980s icons, it is nimble and can carry more speed through the corners without the need to brake. We stick with Fabio and Daniel until the top of the Albulapass. The sight is just too precious: Where else would we be able to see these two Italian-designed beauties playing cat and mouse in the last rays of sun?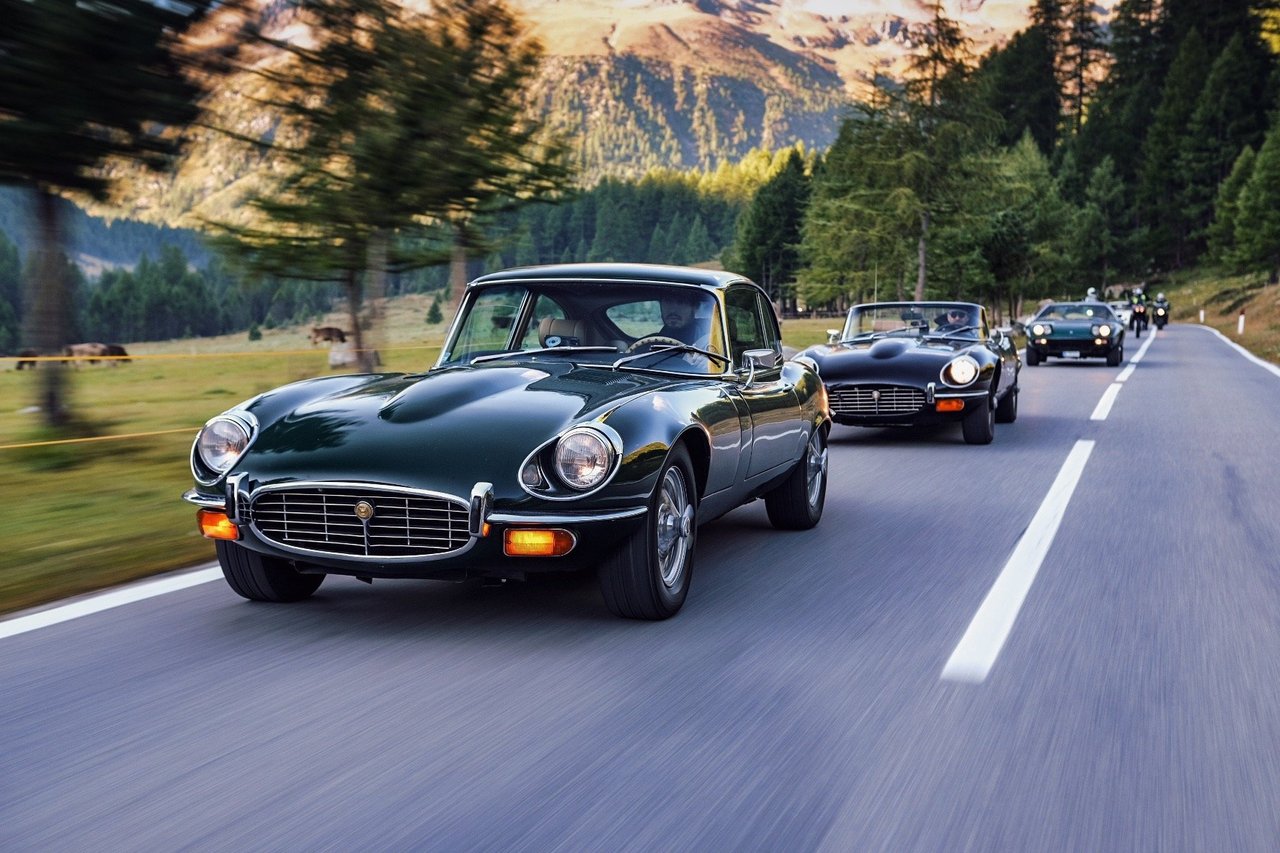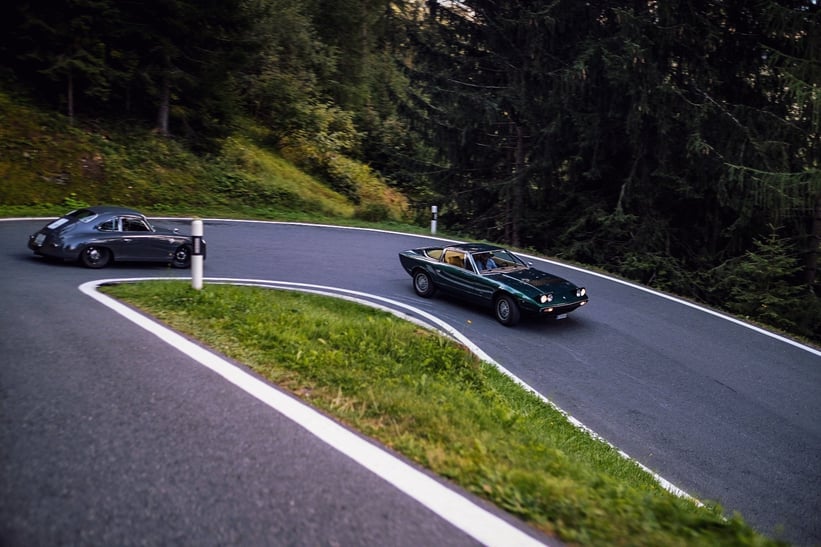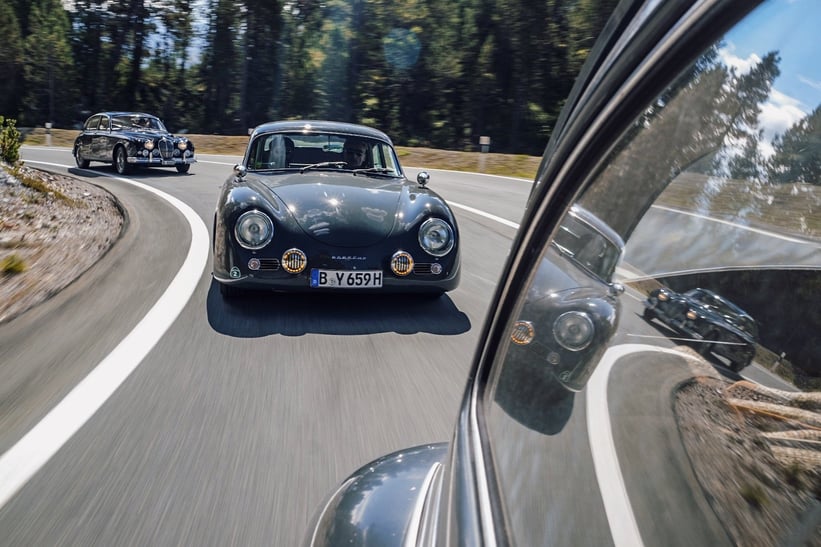 Two Maserati Mistrals roar past. The noise they make is testament the fact that no modern exhaust wizardry can ever match an oldschool, naturally aspirated Italian inline 6 engine. Then comes Dirk's Khamsin reconfirming this remark with its V8. It's day two of the Flitzer weekend. The theme of the day is – modern art. After having spent the night at Hotel Castell in Zuoz – which houses an impressive collection of art pieces like the Skyspace Piz Uter, a tower designed by James Turrell – we jump behind the wheel of Lars Christiansen's Porsche 968 Club Sport in its distinct black and gold TAG Heuer livery, reconfirming the excellent balance of its transaxle layout on the tight alpine roads.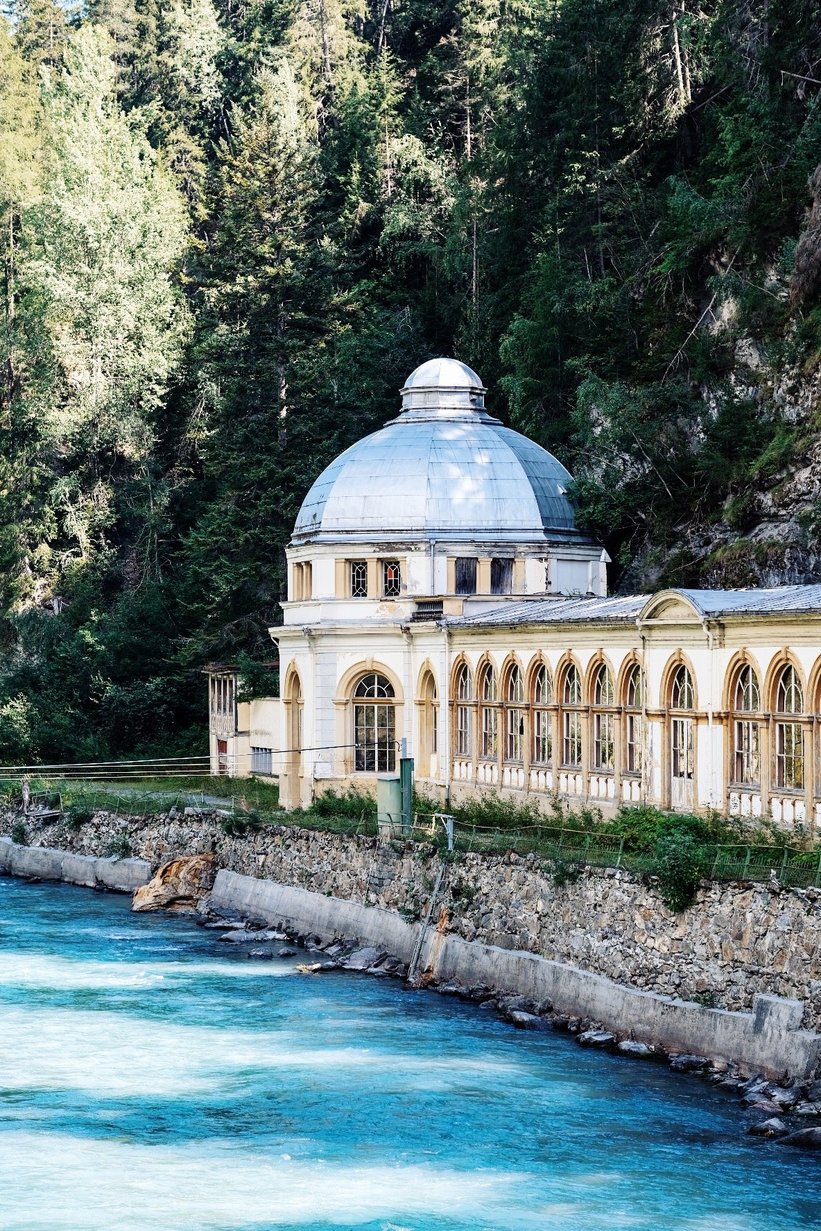 We push towards the famous but notorisously crowded Stelvio, followed closely by Enzo Stegel in a Ferrari 512 BB, two V12 E-Types, and an "Outlaw" Porsche 356. This is as eclectic a mix as it possibly gets. If you love the smell of hydrocarbons, spirited driving and the odd bit of culture, the car genre doesn't matter. You too can "flitz" with the Flitzers.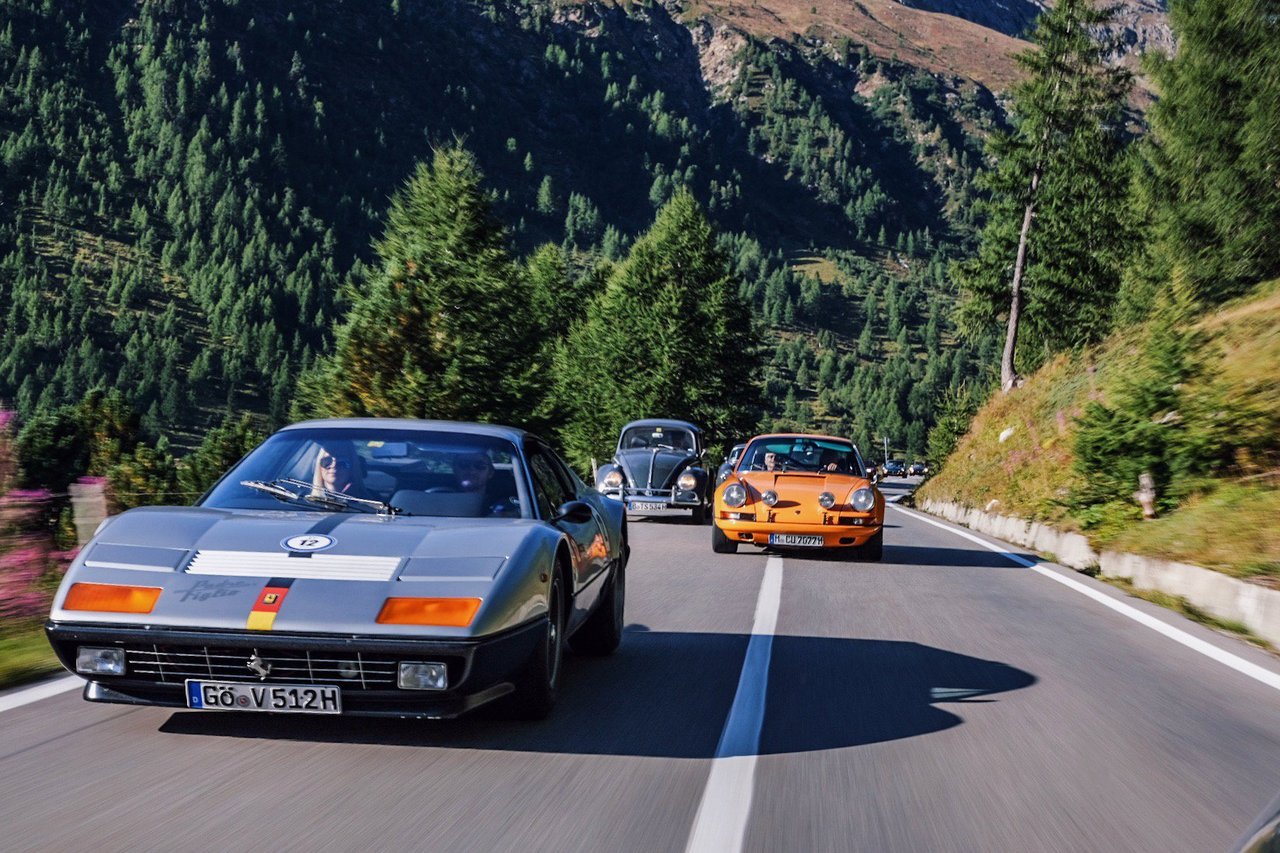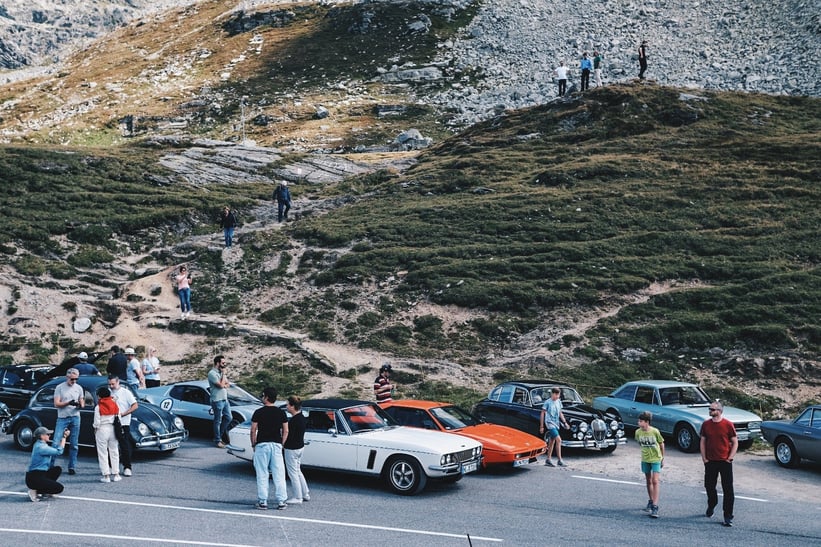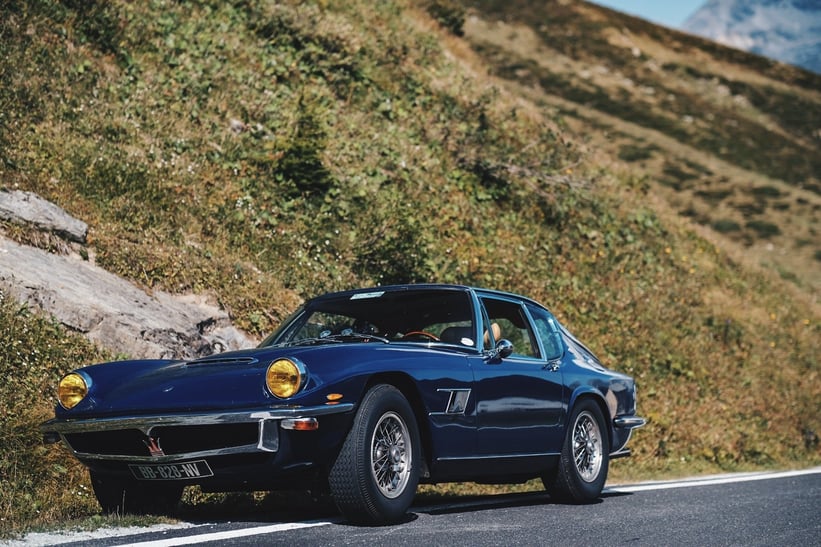 That inclusive recipe seems to work as the group grew slightly since last year. Thanks to that we witness newcomer cars like the MG Midget, a 1990s Maserati Ghibli AM336, a Jensen Interceptor, several Porsches from various times, and a VW Käfer (albeit with a Okrasa racing engine in it – try catching Michael Gross when he pushes it through the gears) all driving together in the most stunning alpine setting.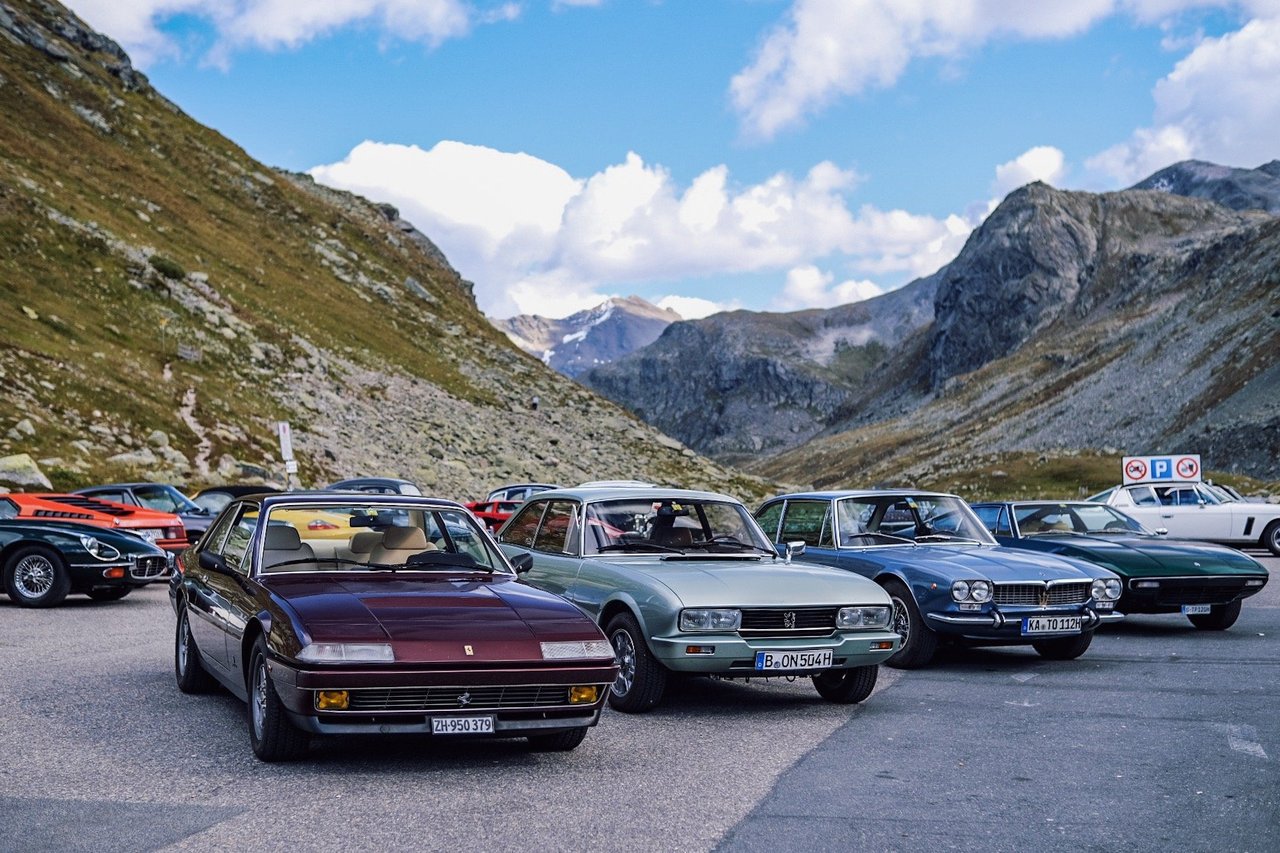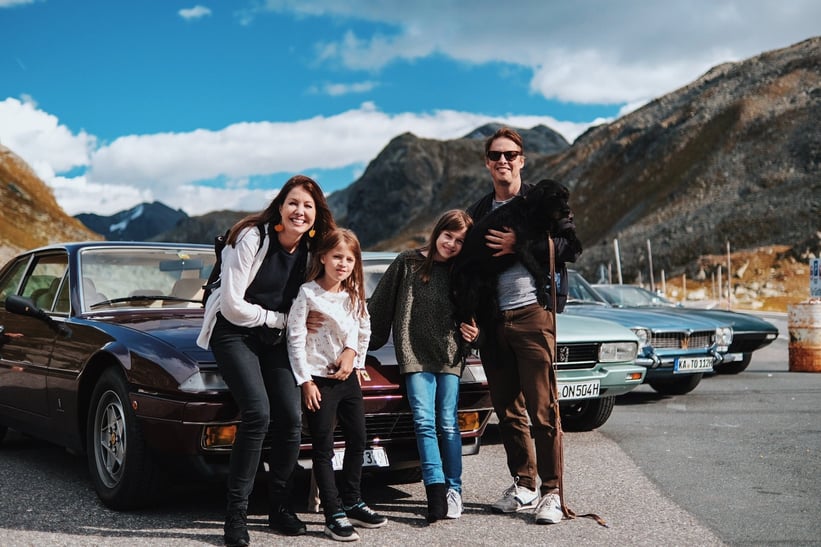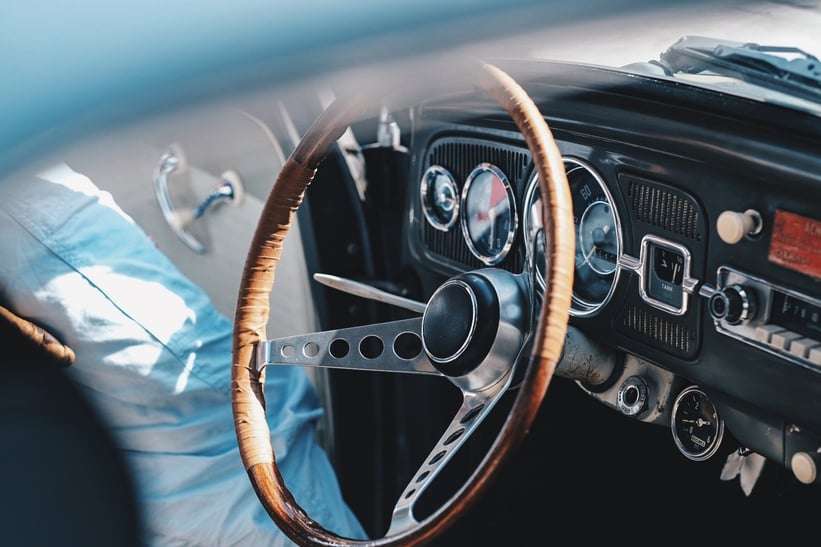 Our favourites, apart from all the others that is? Maybe the stunning burgundy Ferrari 412 with the entire Sigrist family (dog included) on board. Or – another Pininfarina masterpiece – Christof and Christina Dame's Peugeot 504 coupe, a car owned and loved for more than 30 years. Or maybe it's the high revving Fulvia, or the elegant Maserati Mexico? It's just too hard to make our mind up…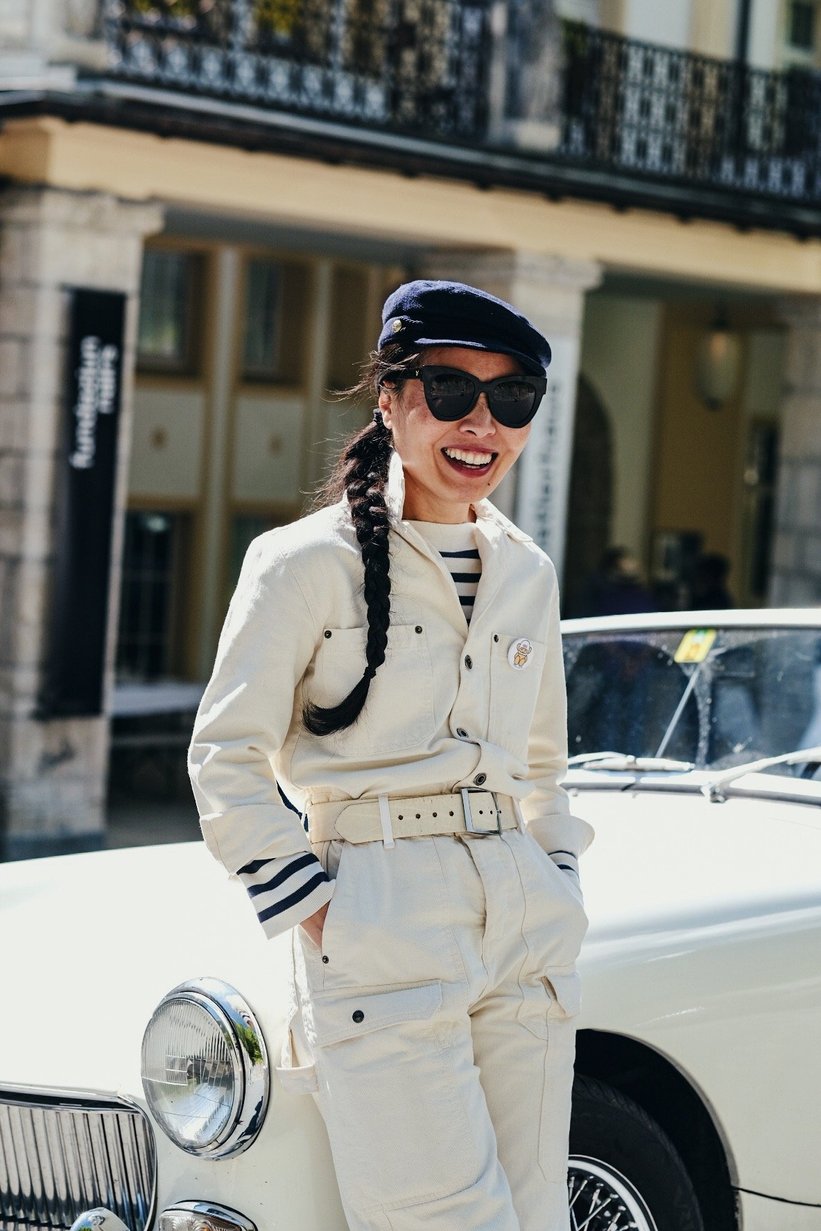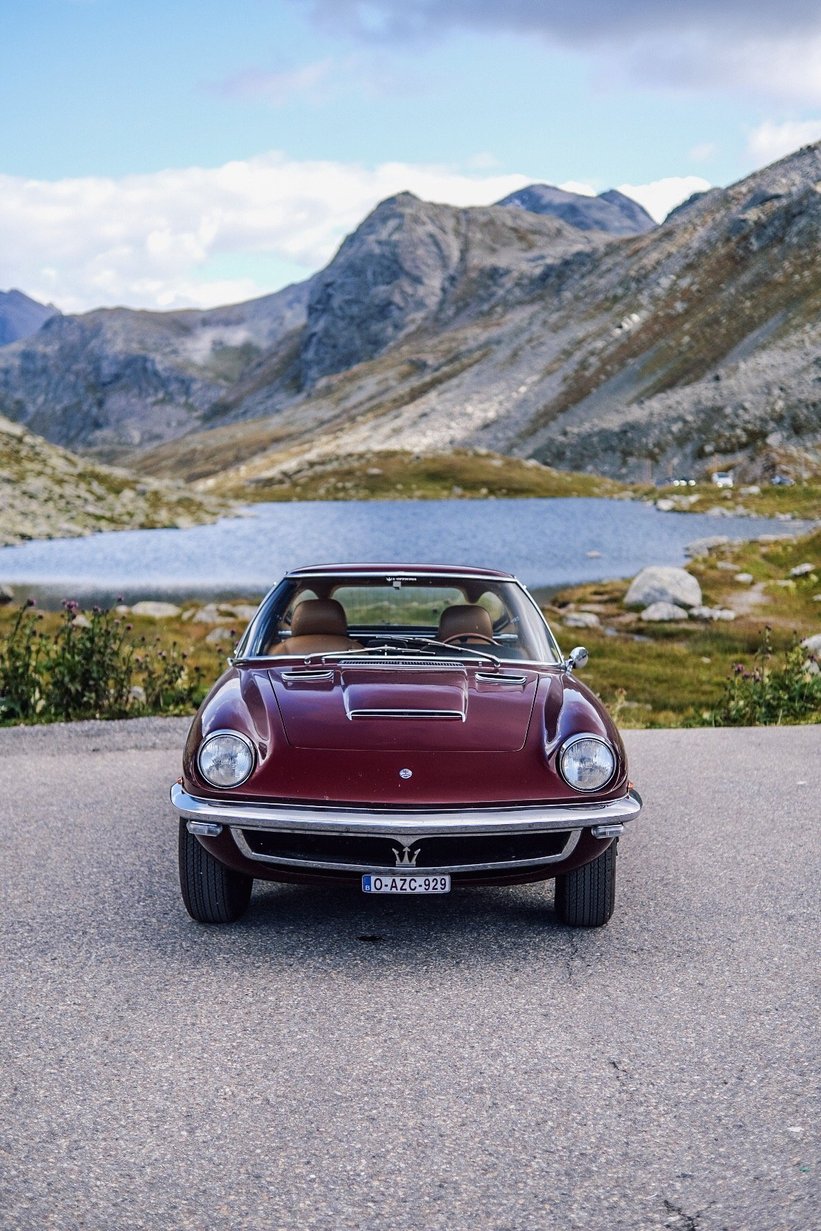 After a brief visit to the impressive Muzeum Susch and an outside lunch at Fondaziun Nairs, where we're given a tour by the resident artists, our heads are spinning a bit. Totally overloaded with all that stimuli, we point the cars towards Fluelapass. One last push before going home with serious Flitzer withdrawal syndrome. Where are we driving next, Dirk?
Photos: Błażej Żuławski