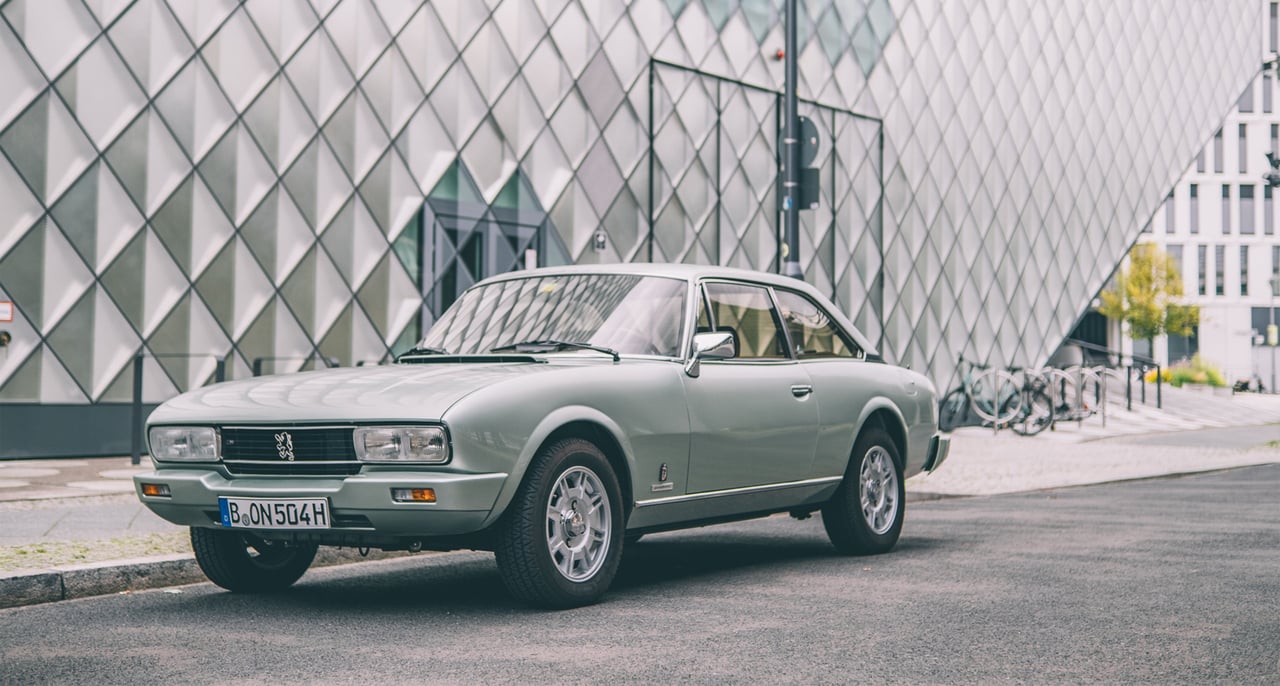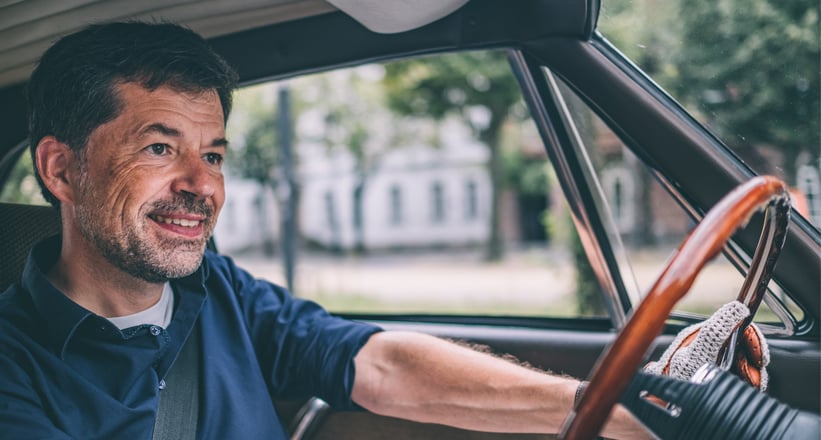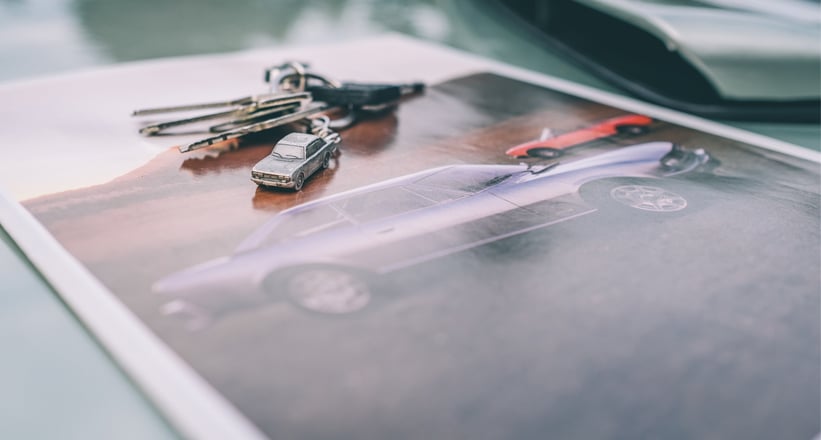 'When the Berlin Wall was coming down in 1989, I was living in Bonn and so busy restoring this Peugeot 504 I couldn't make it to the scene of the events', Christof Dame admits to me with regret while we roll through the slightly uninteresting part of what used to be the French sector of Berlin, looking for fitting locations for our photo shoot. 'All my friends were there and it was probably the most significant historical event of my lifetime, so it makes me slightly sad. But I was so obsessed with this car that it simply took priority.'
Well, if that's not the definition of a petrolhead, then I don't know what is. And from what I can tell Christof's passion for his elegant coupé hasn't faded one bit in the last 33 years. I have known Christof for quite some time and not once have I seen his 504 dirty. His pedantic side, which I guess is quite important when working with organisms as tiny and fragile as preterm newborns, makes him care for his car in that lovely OCD way to which many of us perfectionists can absolutely relate. Vents are to be aligned in a way that makes sense both visually and practically, and when taking photos the two front seats have to be adjusted so that they are perfectly level. Even the keyring is a little Peugeot 504 Coupé diecast model. Talk about attention to detail.
'Unfortunately there are many parts for this car that you cannot get anymore', Christof now says with a worried look on his face. 'Maybe nowadays with 3D printing it's going to be easier, but for example the seatbelts have these little neat holders on the back-row interior panels so that you can reach for them more easily. I had to glue bits of this entire setup together as the old plastic just cracks with time. Vents are surprisingly not such a big issue as they were common on many Ferraris of the period, like the 400 and 412 models for example, you just have to find brown ones.' Christof explains these things expertly, reminding me in turn of the fact that this particular 2-litre, 106 hp jewel was styled and built by Pininfarina, who's logo proudly adorns its flanks.
The colour on this Peugeot 504 – an interesting shade of light, metallic green called vert clair metallique – is perfectly complemented by the exquisitely soft cognac coloured velour interior. The overall design? A triumph where restrained and boxy shapes meet slightly curvy and decadent elegance in all the places that matter. The exterior has perfect proportions and the exact amount of details. A small bonnet scoop, the gigantic central lock faux wheel nut, the Peugeot logo on the grill, and that is almost it. The interior, with its wood inserts and a large Kienzle clock in the middle of the dashboard, is extremely stylish, but also quirky. With huge brown plastic knobs which open the small triangle-shaped side windows, not to mention the golf club shaped gearstick. Overall the car reminds me of a luxurious mid-century hotel interior with a visible umbrella holder in the middle of the lobby.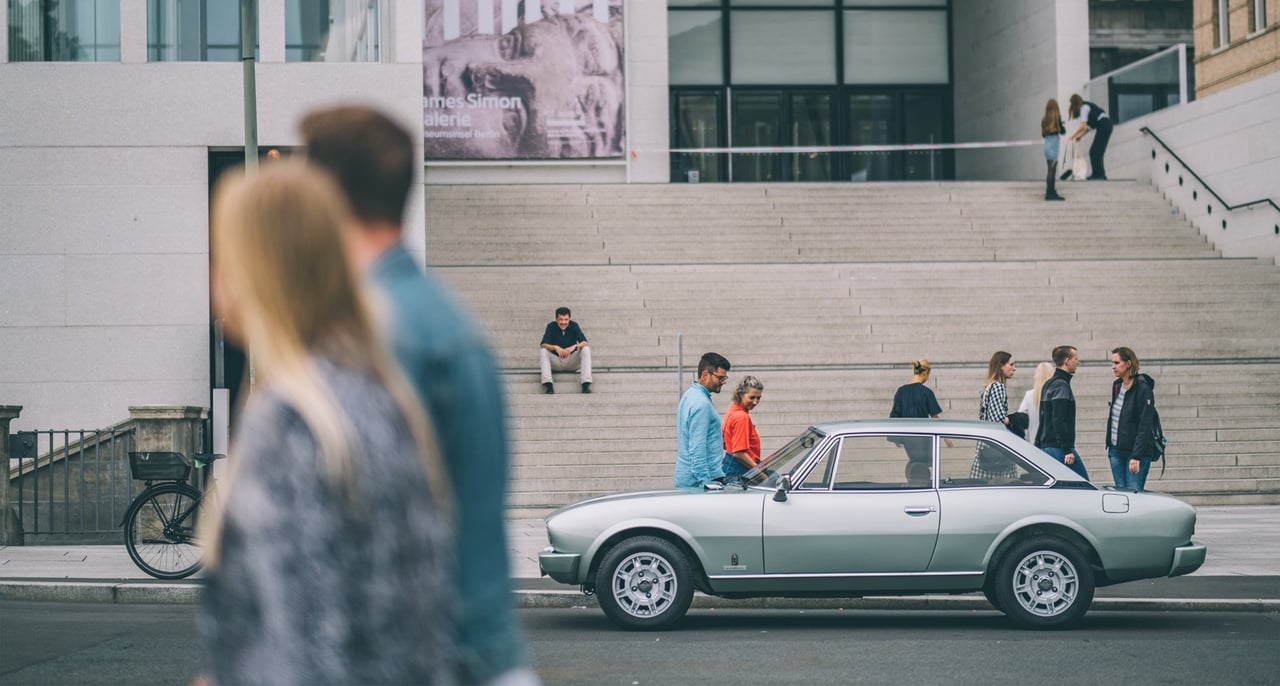 This particular Peugeot 504 Coupé is a later model from 1981 called "Millésime", which you can tell by the more robust, body coloured bumpers. In 1989, while at university, Christof received it as a gift from a family friend, a Bonn-based lawyer, who recognised his passion for the car and wasn't interested in maintaining it any longer. 'Even if the 504 wasn't particularly old at that time, it was already in a bad shape, rusty and with mechanicals that needed a lot of work', Christof admits. But like all patients placed under his care, he felt the car needed to be saved. So he worked on it with a friend and drove it. Then worked on it some more, even if in the meantime life intervened, like when he moved to the US between 1999 and 2003 for his PHD.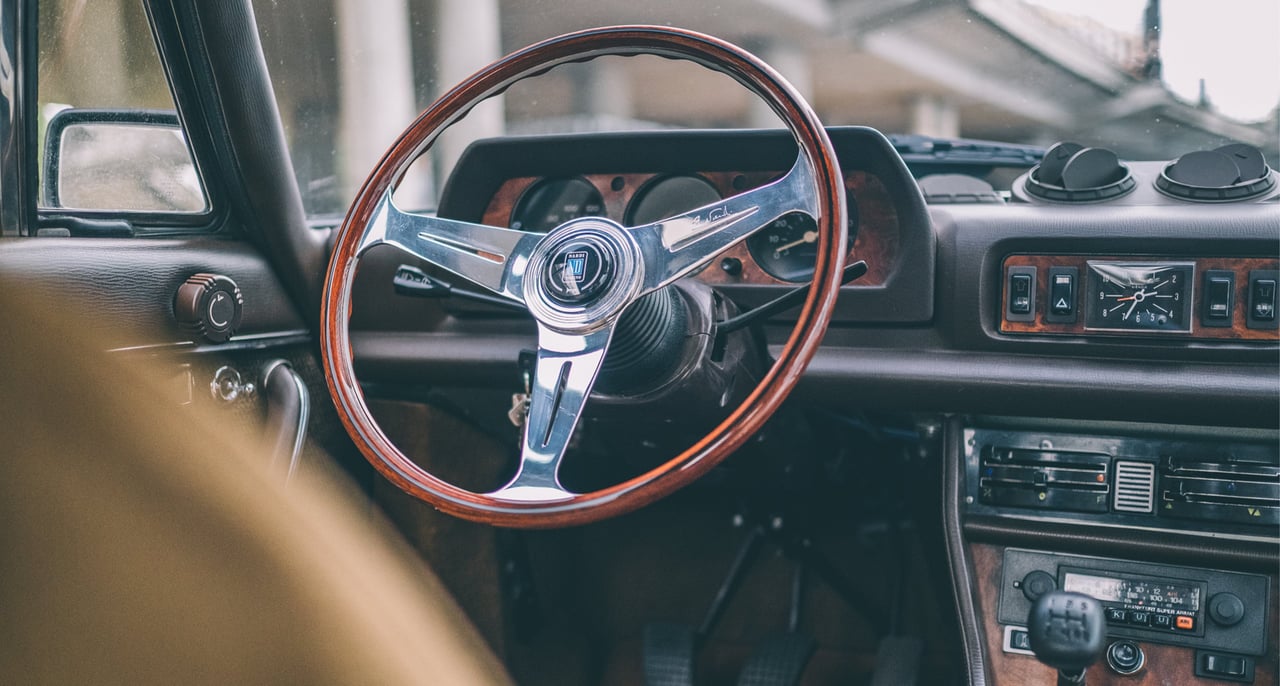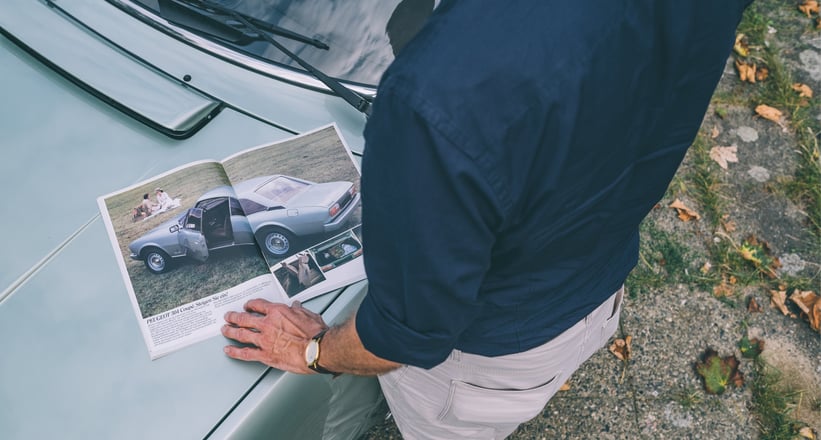 But even if there were small moments of separation, the Peugeot was always a part of his life. A companion on dates he had with his wife Christina, a cellist at the Sibelius Orchestra and Sinfonietta 92, who shares his passion for cars and drives a mint-condition, first generation Renault Clio as a daily. And later, when their children were born, a family favourite for excursions and picnics.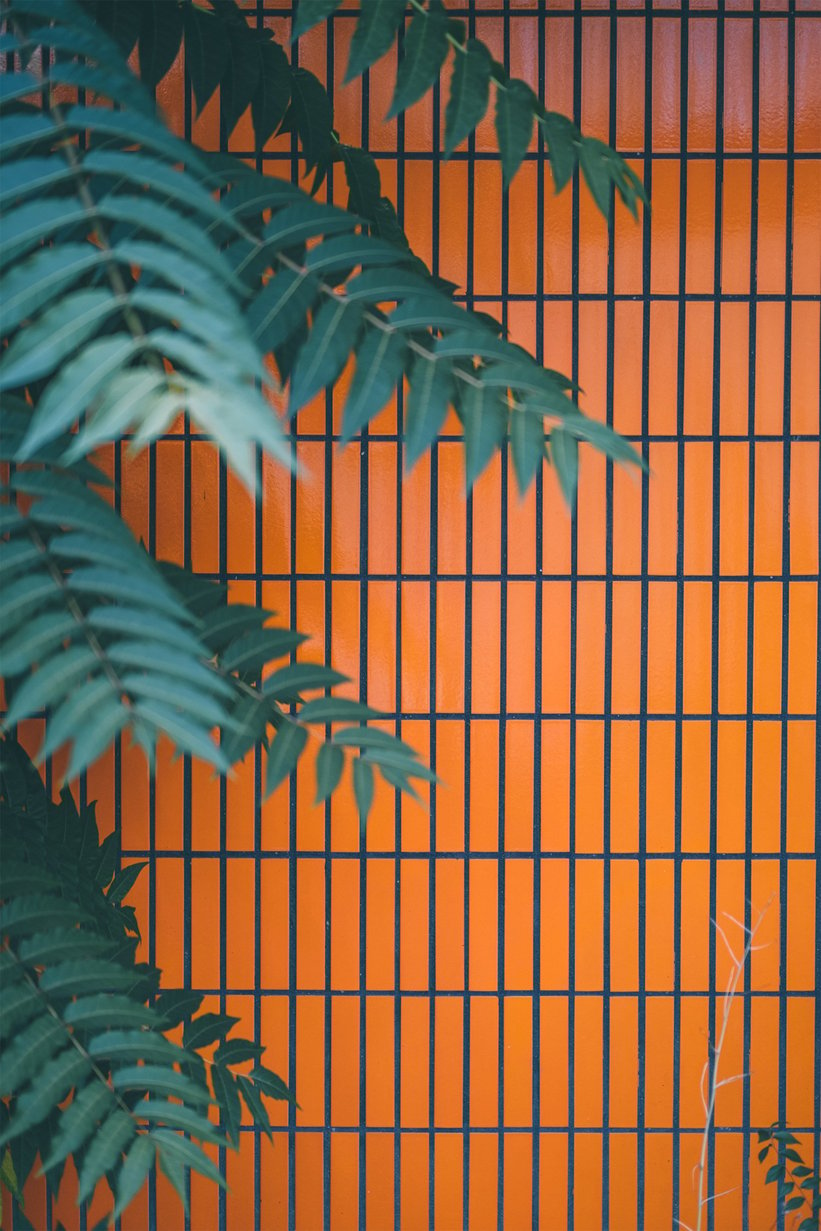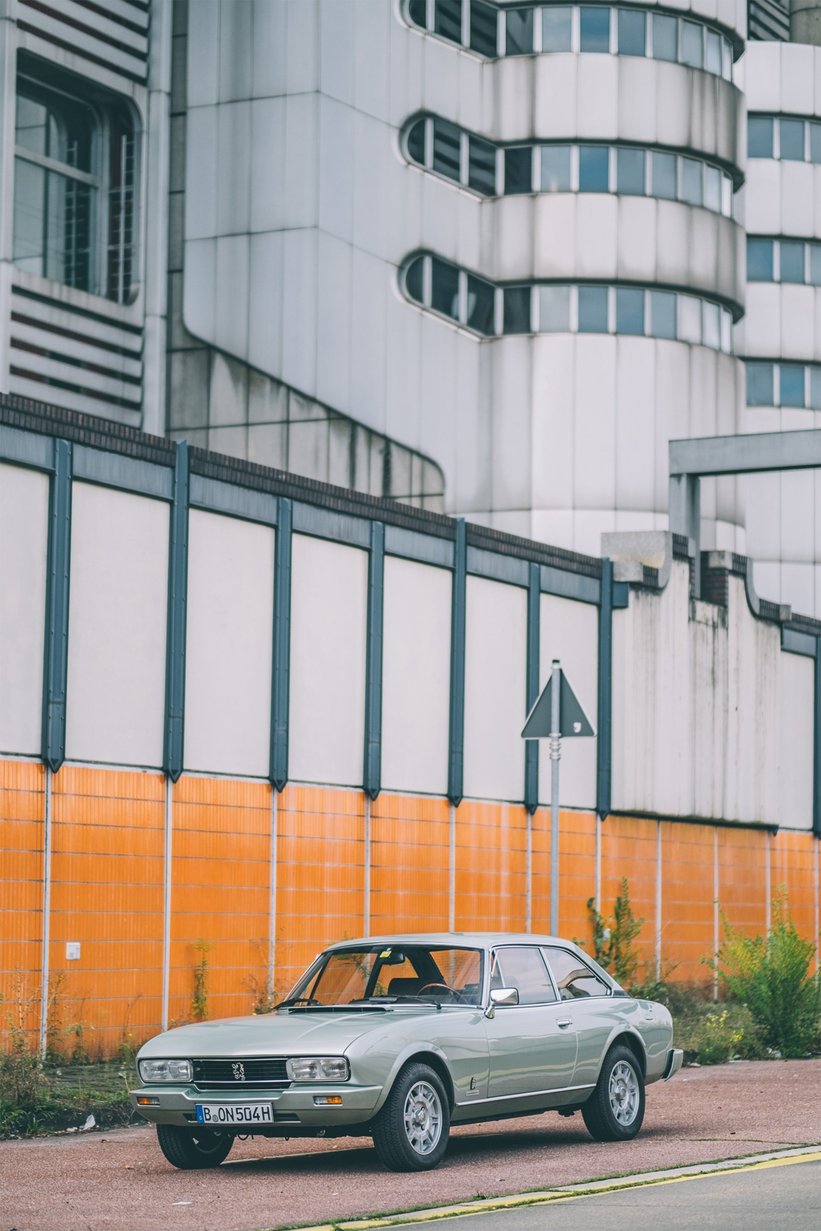 When it became evident that it could no longer run only on Christof's ingenious fixes, the comfortable, soft-sprung Peugeot finally underwent a full nut-and-bolt restoration between 2017 and 2019. But time and time again it proved to be the ideal partner for short and long distance travels with its long geared five-speed gearbox and comfortable seats. 'Many older cars smell of petrol, vibrate and are just tiring to live with. This is the opposite. When properly sorted, it is an easy and pleasant car to drive and also not that slow as the horsepower would suggest', says Christof.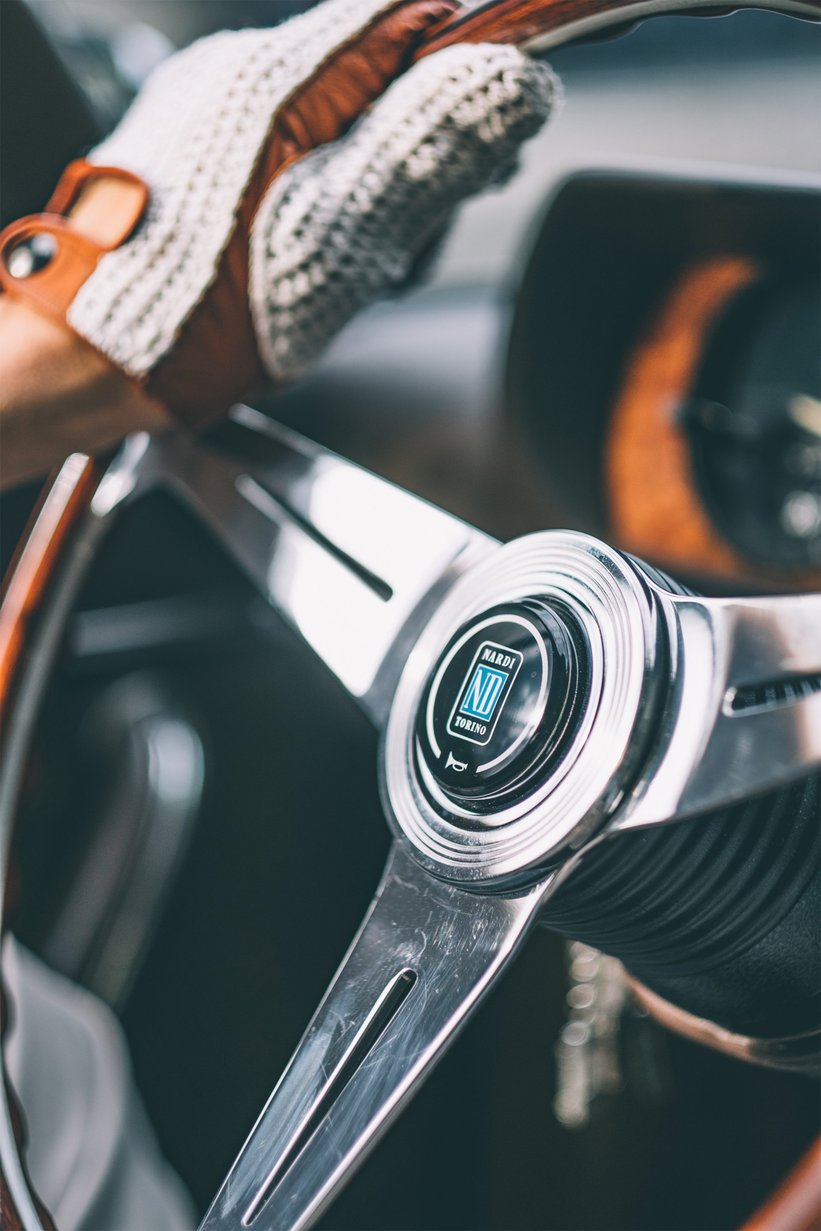 Having had driven with him on a couple of occasions, I can confirm the latter. The Peugeot is a regular fixture at various Flitzer Club sprints and drives, including the annual Flitzerland escapade, where twice already it had conquered the Alps without ever missing a beat and while keeping up with much faster cars with cylinder displacements to rival the Peugeot's boot capacity (even if it fits Christina's cello, albeit diagonally). 'The key is to preserve momentum', Christof explains. 'The car isn't that powerful, but it has excellent roadholding, even if it rolls quite a bit, but that's how they made them back in the days when adjustable suspension wasn't an option. And when you needed one setup to perform all sorts of tasks. The brakes are also excellent, so you just hang on to the Nardi steering wheel, which I've installed to give the car a more sporty look, and power through.'
Is this the perfect classic car then? It is for sure one that you can use every day if you wanted to, as Christof has for many years. But it is also the kind of machine that can give you great driving pleasure when used occasionally. It is also more than pleasant to look at inside and out. Parked on a stately home driveway, it can compete for attention with the most elegant cars in the world. Extremely comfortable, practical and fast enough to be enjoyed when the road becomes challenging, it just needs a perfectionist's attention to preform to the best of its abilities. Even if the four-pot engine is a bit uninspiring, at least in terms of the soundtrack it gives. What matters the most in this case, is that this car is, and always has been perfect for Professor Dame. That is exactly why he has been faithful to it through all those years. And made it a true family member.
Photos: Błażej Żuławski for Classic Driver © 2022