Ferrari's limited-production F60America commemorates six decades in the States
Ferrari has announced the F60America, a limited-edition V12 roadster built to celebrate the marque's sixth decade in the United States. Just 10 examples will be produced…
Based on the F12Berlinetta, the new car pays homage to Luigi Chinetti's vision of importing specifically altered Ferraris to the U.S. market. A V12 engine and open-top driving were highest on the list of demands of 50s and 60s Americans – and it seems little has changed since then. Much like the Ferrari 275 GTB/4*S N.A.R.T. Spyder of 1967, the F60 will be limited to 10 examples, all of which have already found homes with Ferrari's most valued Stateside clients.
Mechanically, the F60 is identical to the F12 – but as was the case with Chinetti's coachbuilt originals, the car has been given a new outward identity. A new 'diapason' design theme sees every panel re-sculpted (albeit incorporating Ferrari's aerodynamic and identity requirements), with the striking result finished in classic N.A.R.T. livery. The 'light fabric top' is effective below speeds of 75mph.
Further historical references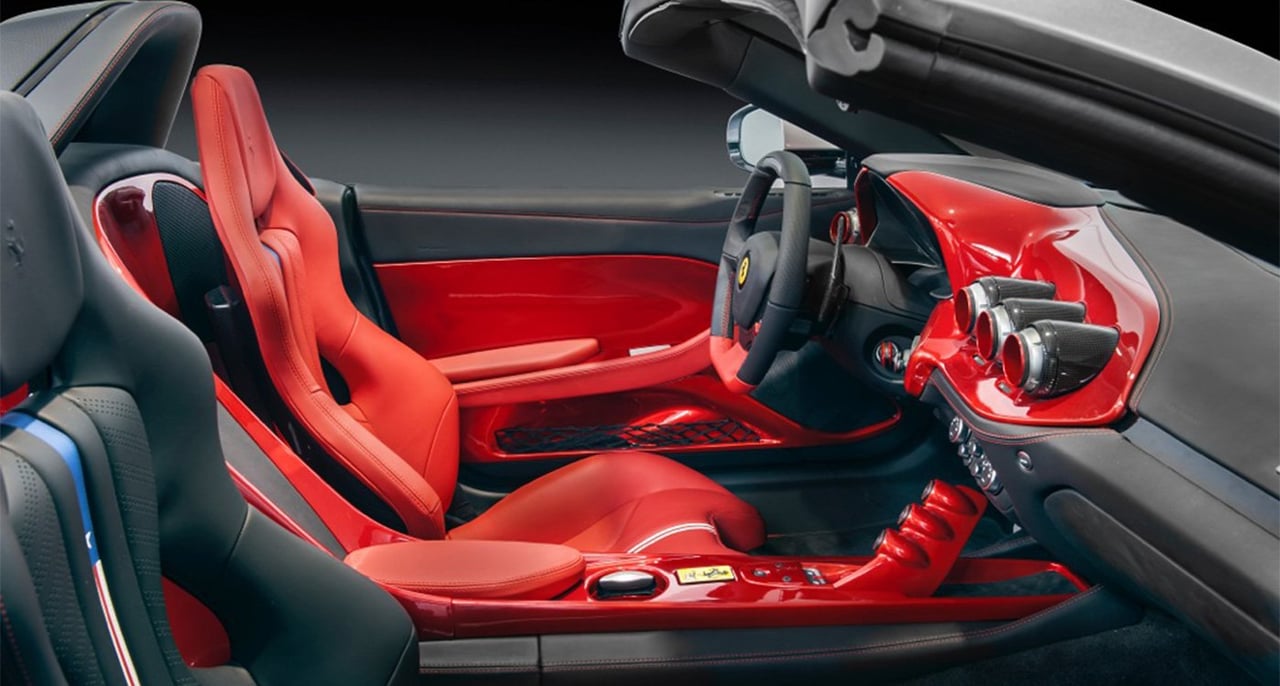 Inside, the asymmetrical cabin colours reference Ferrari's historic competition cars, although there are modern composite materials aplenty. Additional commemorative flourishes include a stylised American flag motif on the centre of each seat and backrest, and a Ferrari 60th anniversary Prancing Horse motif adorning the transmission tunnel and front wings.
Photos: Ferrari