The F8 Spider is the open version of the F8 Tributo, Ferrari's recent homage to its multiple-award-winning twin-turbocharged 3.9-litre V8.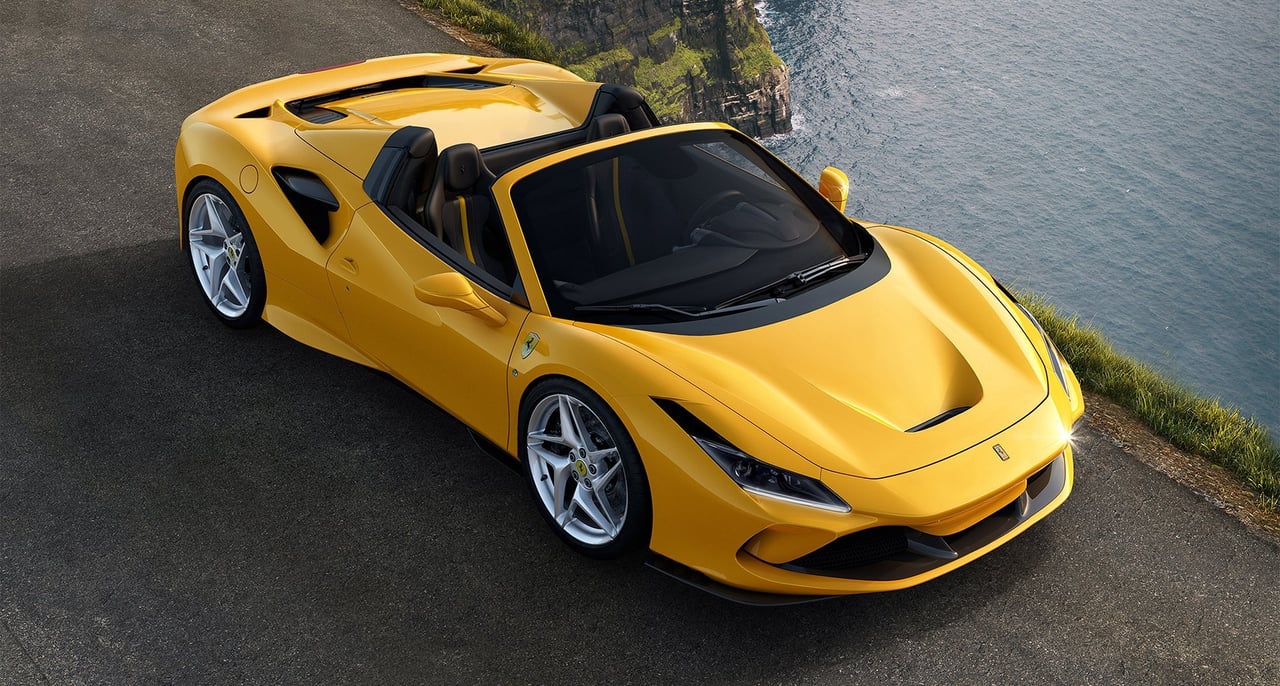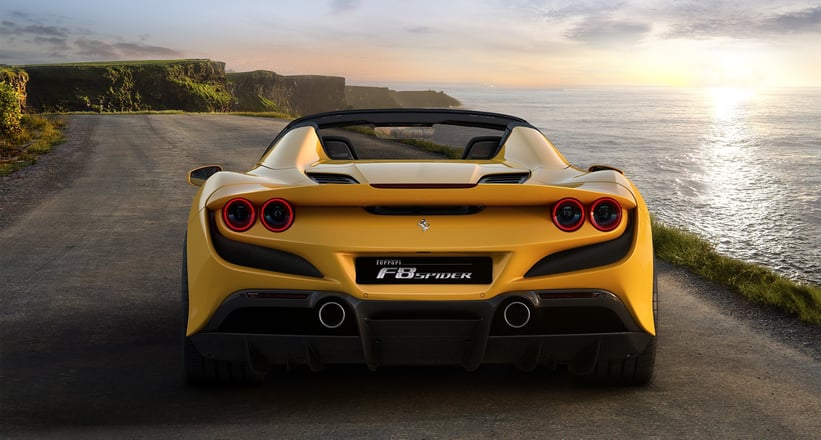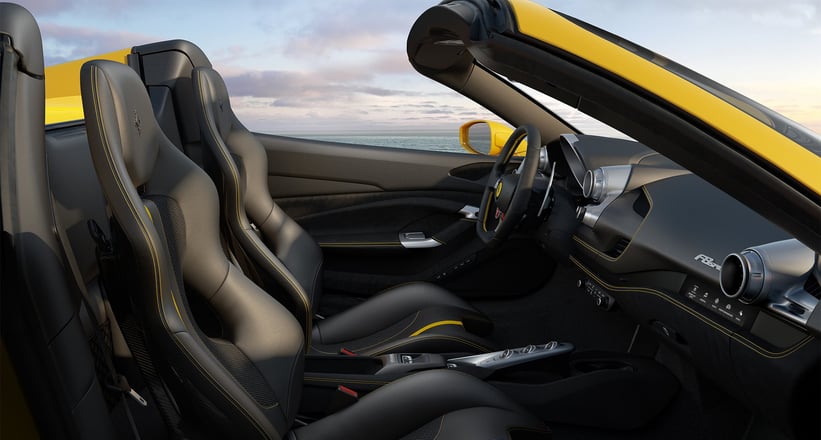 Replacing the outgoing 488 Spider, the open F8 weighs 20kg less than its predecessor and, thanks to various body advancements including the Pista-inspired S-duct in the bonnet and the retractable hardtop, is 10 percent more aerodynamically efficient. Said hardtop can be opened or closed in just 14 seconds at speeds up to 31mph and reportedly shaped the lines of the supercar.
With 710bhp and 770 Nm of torque on tap, the F8 Spider matches the coupé and even dispatches the 0–62mph sprint in an identical 2.9sec. And while the car encompasses the latest versions of Ferrari's Dynamic Enhancer Plus and Side Slip Angle Control systems and a new 'Wall Effect' rev limiter, it's that masterpiece of an engine that will no doubt dominate the F8 Spider's driving experience, particularly with no obstructions between it and the cabin.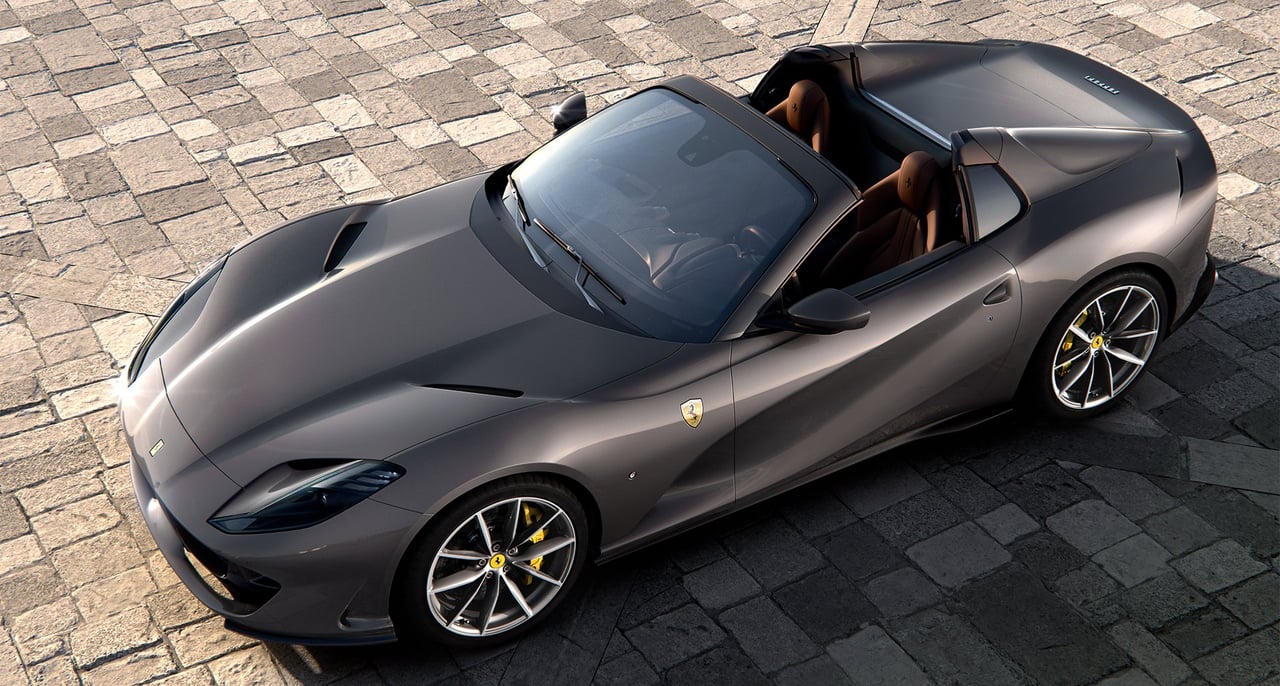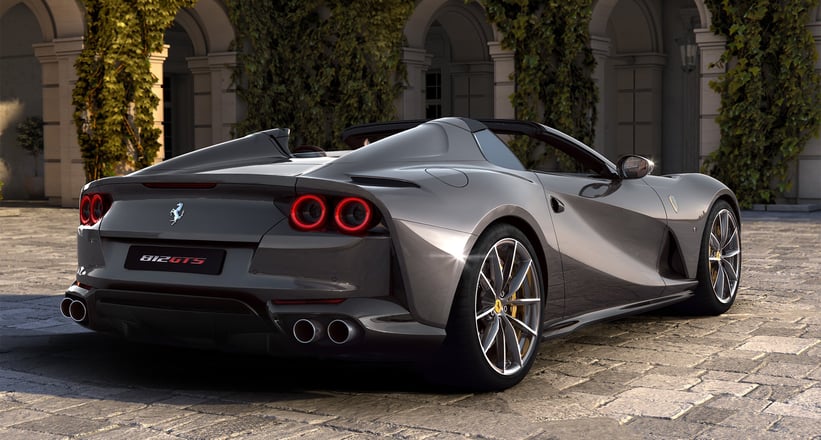 The 812 GTS, meanwhile, is Ferrari's first series-production V12 convertible since the 365 GTS/4 Daytona Spider 50 years ago (the 550 Barchetta, Superamerica and SA Aperta were limited-edition models, although bizarrely, they all outnumber the Daytona). Boasting the same 6.5-litre V12 as in the 812 Superfast, the GTS's 800 horses arrive at a dizzying 8,500rpm. According to its maker, the car's acceleration is "virtually on par" with the coupé and its soul-stirring sound "particularly appreciable when the roof is open".
It, too, utilises a retractable hardtop, though the aesthetic tweaks made as a result of the conversion are more extreme than on the F8. In fact, the entire rear of the car has been redesigned to accommodate the roof which, like the F8, can be erected or retracted in 14 seconds and at speeds up to 31mph. We think the GTS looks very handsome and perhaps even better resolved than the hardtop, whose bulbous C pillars we always thought looked a bit cumbersome.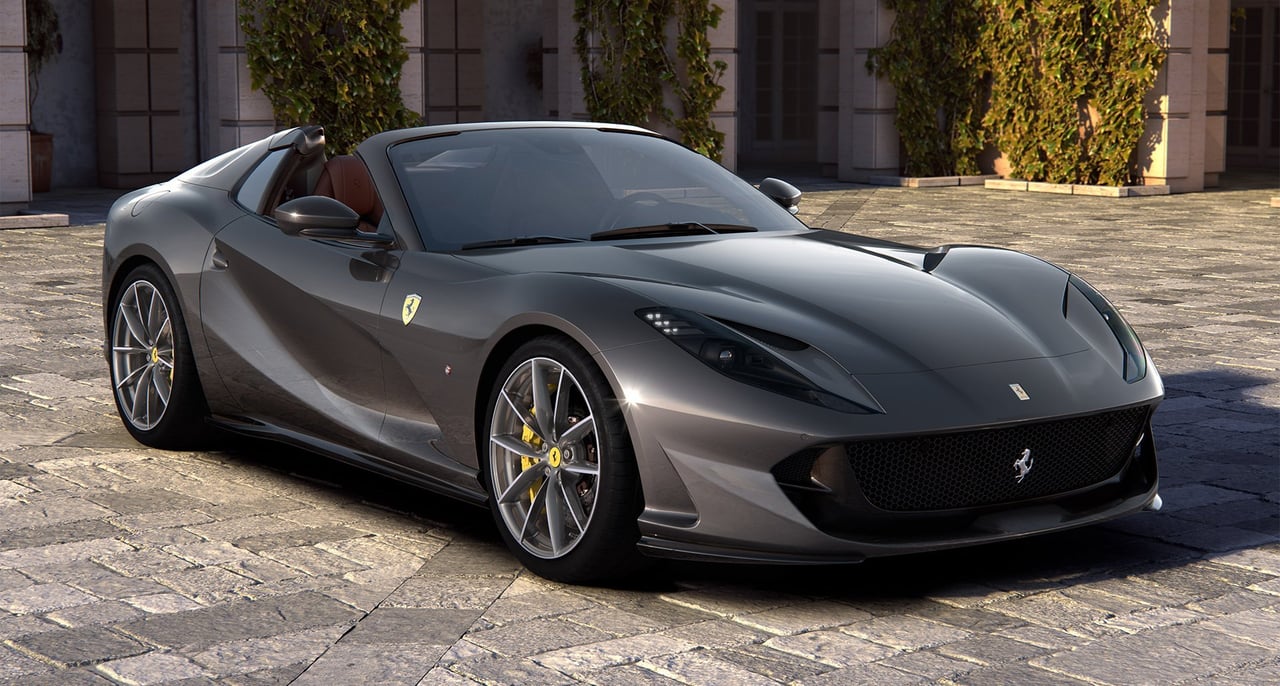 The entire car is 75kg heavier than the Superfast, though save for a new damper calibration to deal with the increased weight, the car features all of the coupé's clever technological features. While we've no doubt the F8 Spider will be a blast to drive, it's the 812 GTS with its intoxicating and outrageously powerful V12 that we'd love to experience the most.
Photos: Ferrari