Think Ferrari in the 1980s and, if you're wired anything like us, images of crisp pastel linen suits, macho moustaches, cheese grater-like side strakes and Gilles Villeneuve (quite literally) driving the wheels off his scarlet Formula 1 car spring to mind. But, believe it or not, the prancing horse also sanctioned a rally programme during the era of excess, and a moderately successful one at that.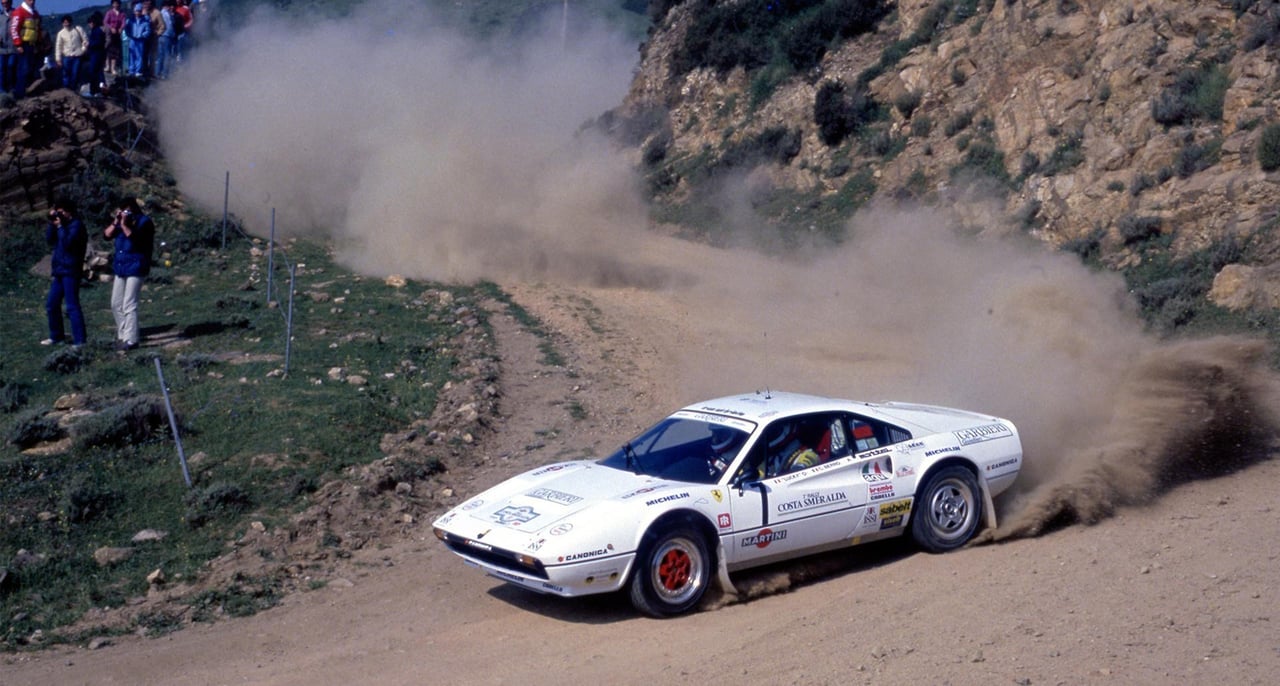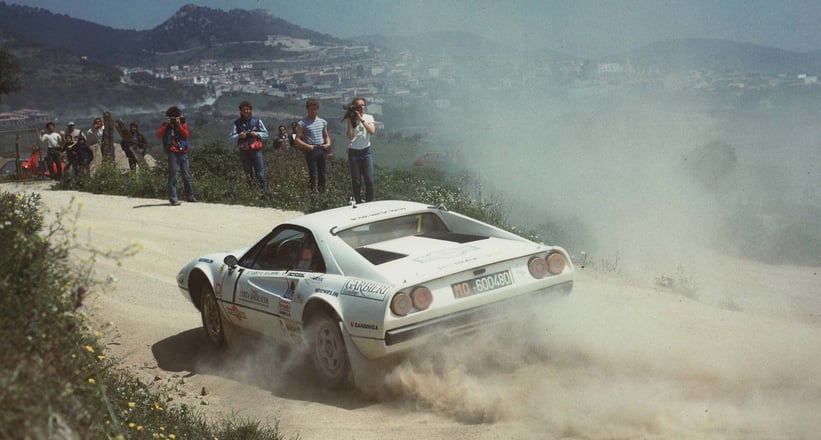 Admittedly, seeing the pretty Pininfarina-shaped 308 GTB attacking a rugged and stiflingly dusty special stage and not prowling a beachfront lined with palm trees and scantily clad sunseekers is a little unseemly – a bit like listening to Pavarotti rapping or Massimo Bottura serving hamburgers in a McDonald's restaurant. But you only had to look at the credentials of the outfit charged with building these rally thoroughbreds to realise this was no vanity project on Ferrari's part.
Michelotto might have been established in 1969 as a Ferrari dealership, but it was the Padova company's expert rally preparation of Lancia's formidable Stratos that put it on the motorsport map – and in good stead for transforming the newfangled 308.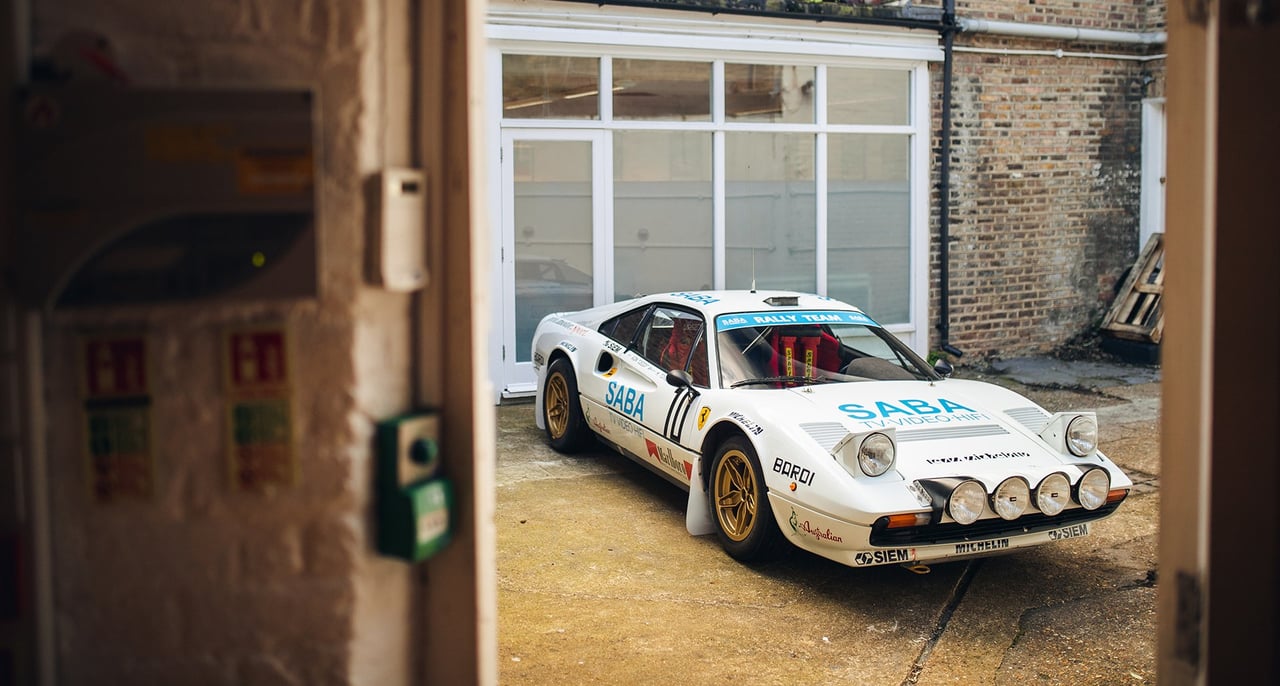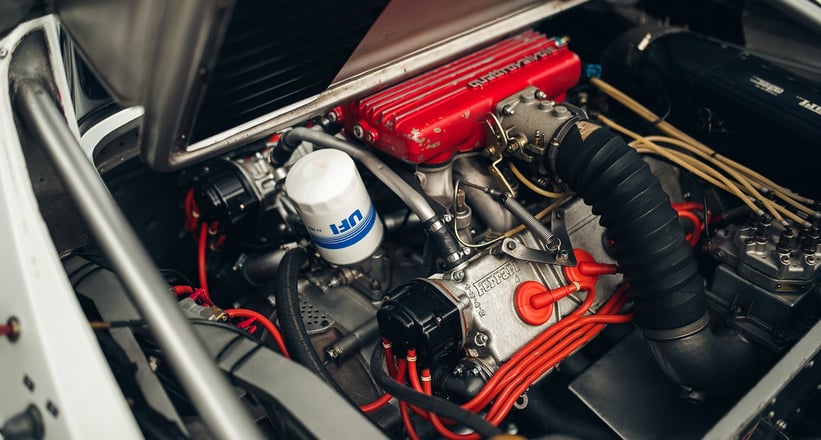 A wide-arched Group 4 version arrived first in the late 1970s. Michelotto built 11 of these lightweight lookers from the chassis upwards and they competed hard and successfully all over Europe. Jean-Claude Andruet actually finished second at the Tour de Corse in 1982 driving his iconic Pioneer-liveried 308, the only time a Ferrari has ever graced the podium of a World Rally Championship event.
A 'hotter' Group B variant followed in 1983, although just four were produced. Three of them were fitted with the full-fat three-litre Quattrovalvole V8, which was good for 320bhp and revved to an ungodly 8,000rpm. The stunning 308 you're ogling, which is currently offered for sale by Classic Driver dealer Girardo & Co., is one of those three cars.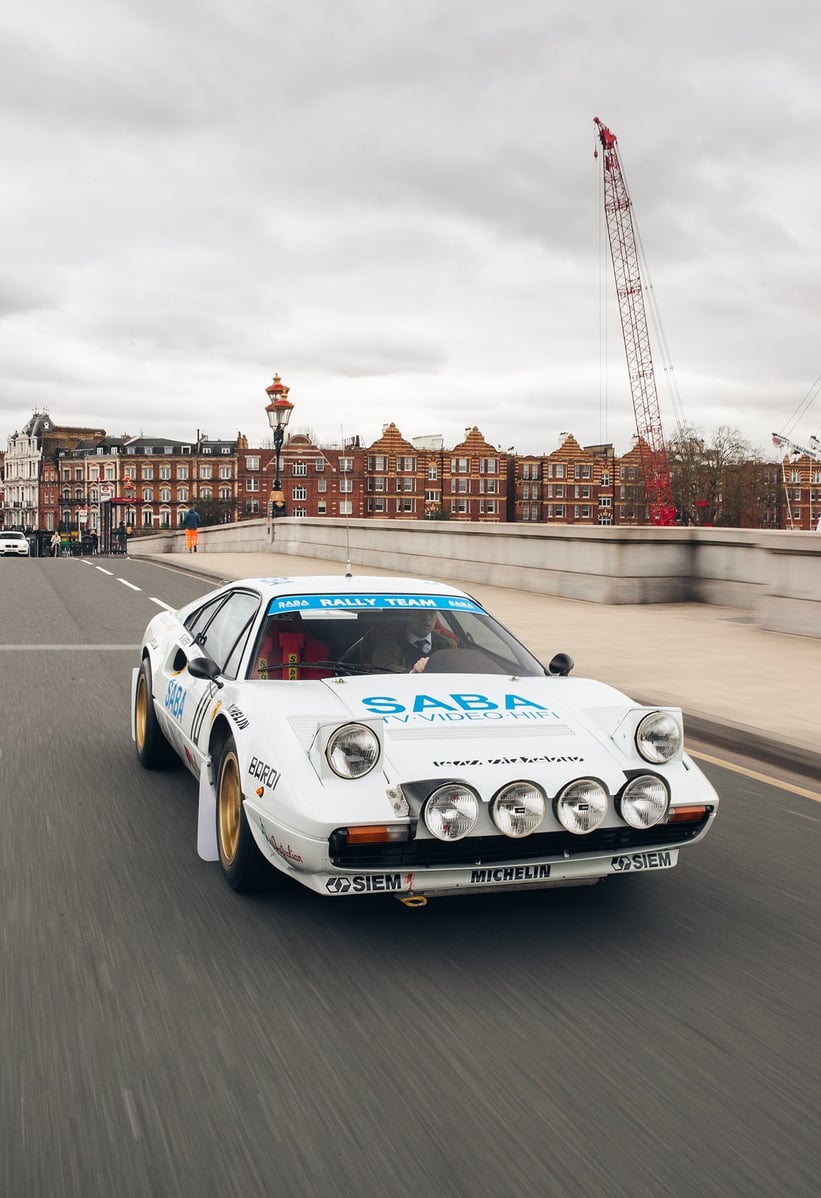 Boasting matching numbers and full red-book Ferrari Classiche certification, this 308 enjoyed an active period competition career. It was driven by such high-profile names as Harri Toivonen and Luigi 'Lucky' Battistolli and notable results included victories at the Trofeo Villa d'Este in 1983 and the Rallye Citta di Bassano in 1984, both rounds of the Italian Rally Championship.
Although it didn't finish, undoubtedly the coolest event in which this Ferrari took part was the Baja Montesblancos in 1985, a sort of pseudo Paris-Dakar in the dry, remote Aragon region of Spain, organised by a group of hardcore French and Spanish rally raid enthusiasts.
For the event, the 308 received an appropriately hardcore makeover. But it wasn't the faired-in front end to stop dust entering the engine or the enormous roof-mounted scoop that captured the imagination, but rather the iconic red-and-white Marlboro livery. Inside the cabin, the mercury reportedly climbed to 50 degrees Celsius, forcing drivers Antonio Zanini and Carmelo Ezpeleta to retire.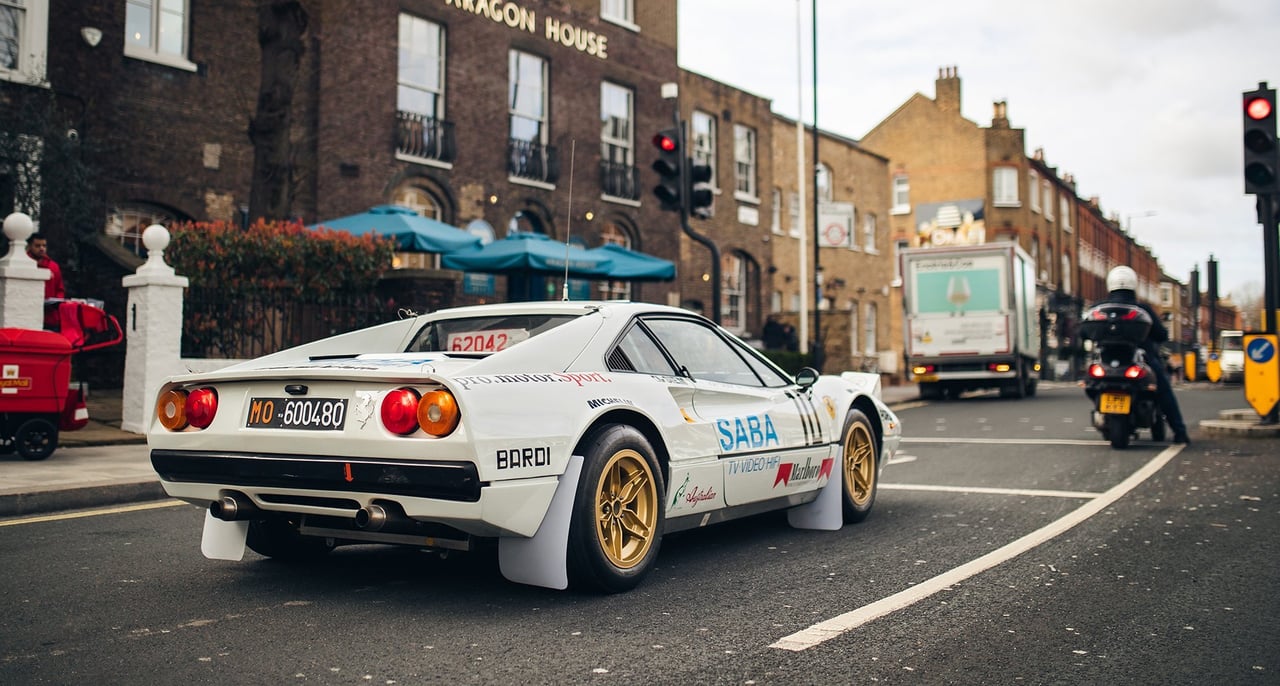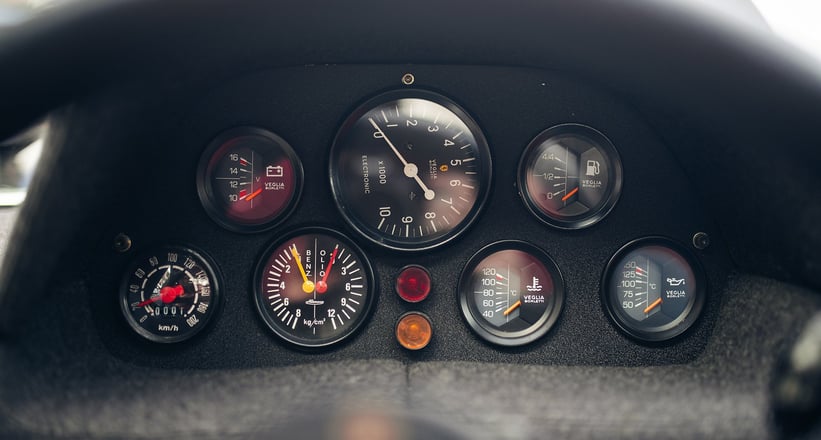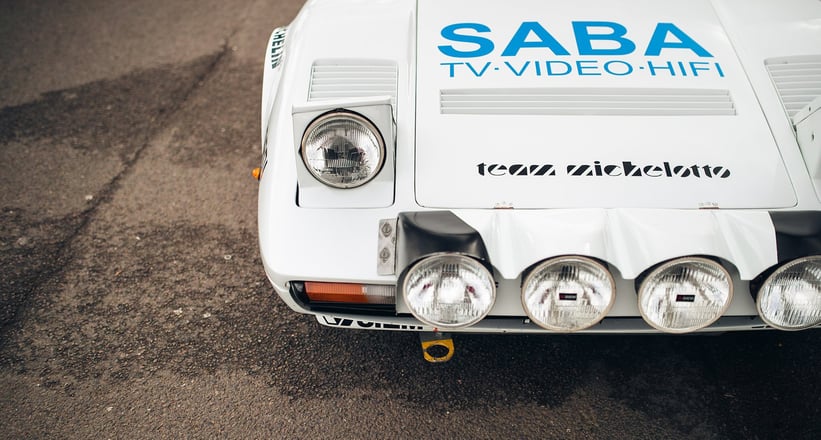 Around two seconds. It was believed that's how much quicker Michelotto's Group B Ferrari was over the course of a special stage than its Group 4 predecessor, no doubt because of the new engine and the fact the entire car weighed a scant 970kg. Alas, the ballistic rate of development elsewhere in Group B and the formula's resulting premature cancellation put paid to the 308's potential.
"It's very powerful and the driving experience is somewhere between a regular 308 and the steroidal 288 GTO," Max Girardo explains. "The difference is that it's got a properly sorted chassis and the resulting balance and grip are incredible. Plus, the F40 LM gearbox is a treat and that three-litre Ferrari V8 is a work of art. The car sounds wonderful."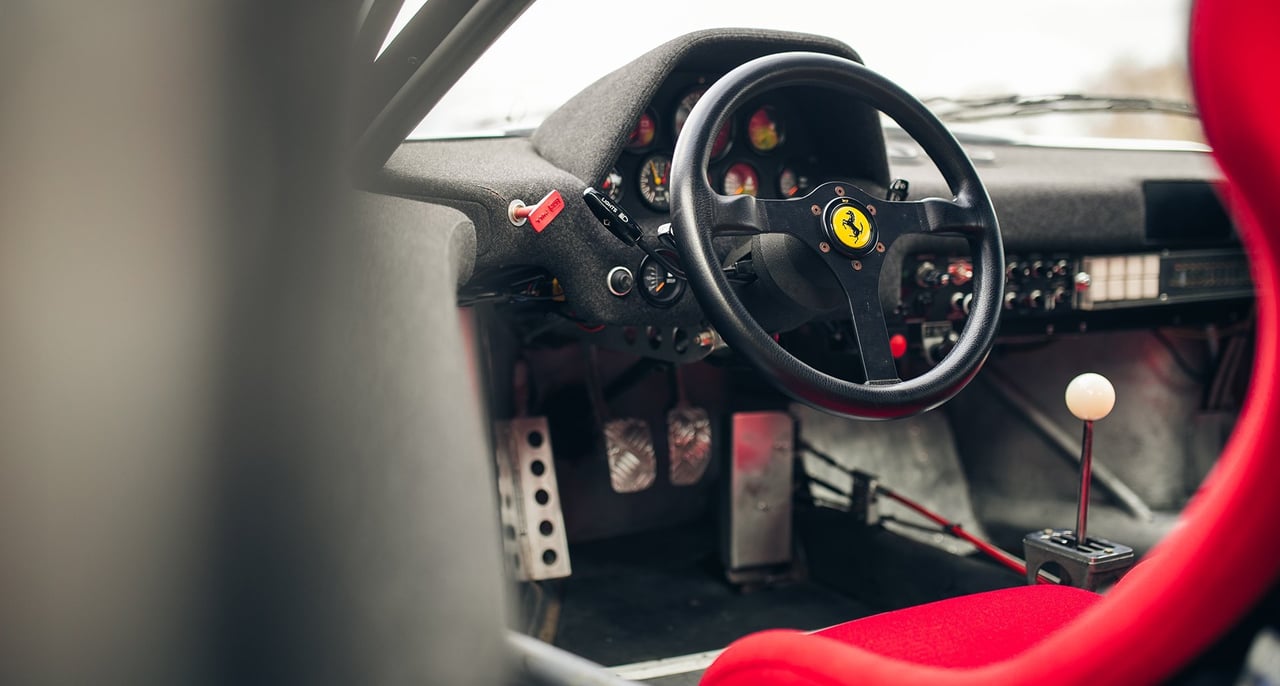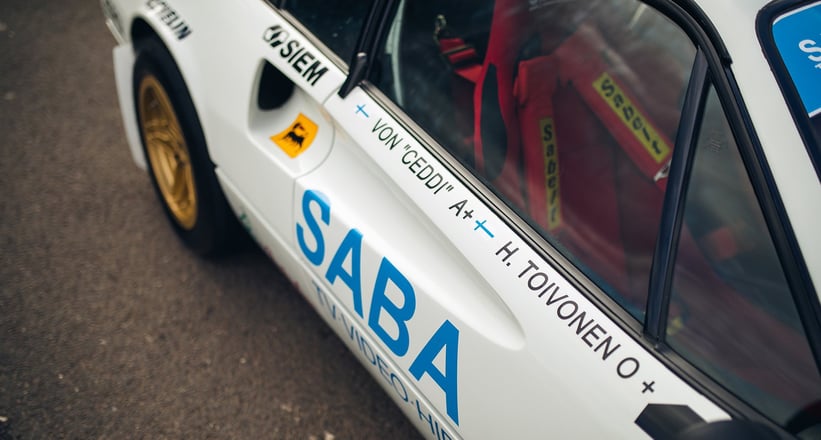 Girardo, a man well versed in the handling intricacies of Italian rally cars from the 1970s and '80s, also suggests that the Ferrari's longer wheelbase than that of, say, the Lancia Stratos makes it more user-friendly proposition and the perfect partner for endurance road rallies such as the Tour Auto and the Modena Cento Ore, both of which it's eligible to take part in.
Rarity and eligibility naturally form a great chunk of this thoroughbred Ferrari's appeal. But value is another characteristic that Girardo is keen to emphasise. "Many people forget or don't realise that these 308s were born as competition Ferraris, first registered to Ferrari S.p.A and recognised by the factory as such," he concludes. "It's priced less than £1m and there's no other purebred competition Ferrari that you can buy for that money and drive on the road – a Daytona Competizione or an F40 LM, both of which are not as rare, would cost many more millions."
For us, there's another dimension to this fascinating Ferrari and that's the disruption – the baffled faces at owner's club and cars and coffee events when you pull up next to the row of gleaming red Ferraris in your battle-hardened off-road 308.
Photos: Tom Shaxson for Girardo & Co. © 2020