Dashed hopes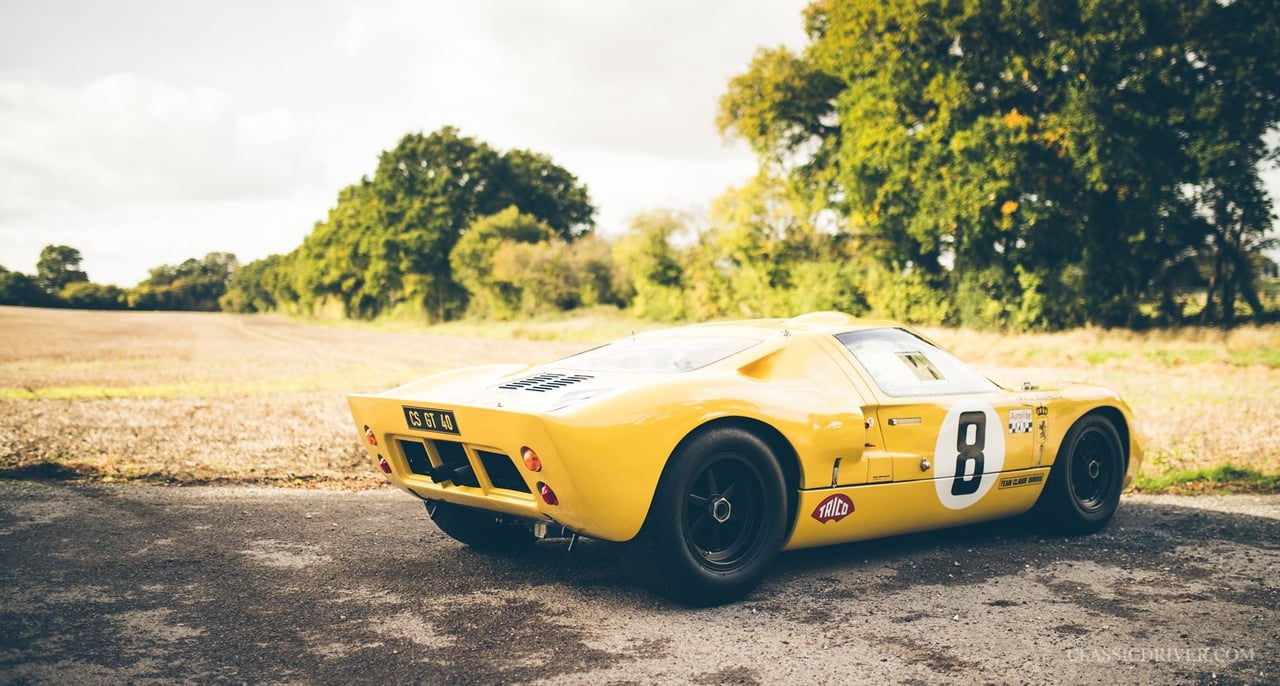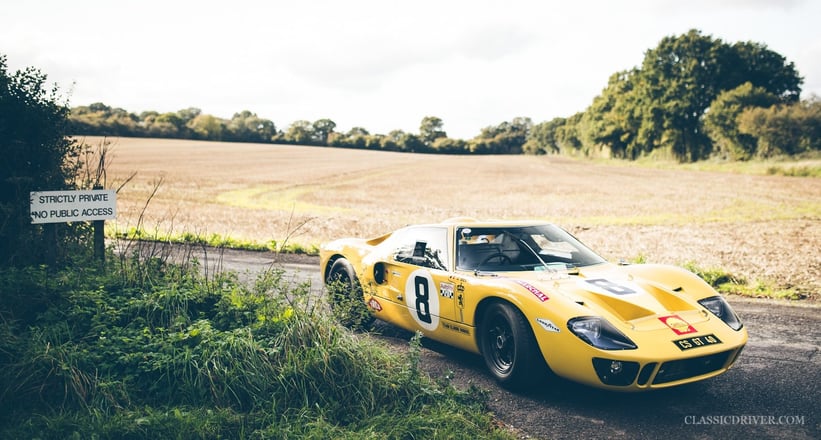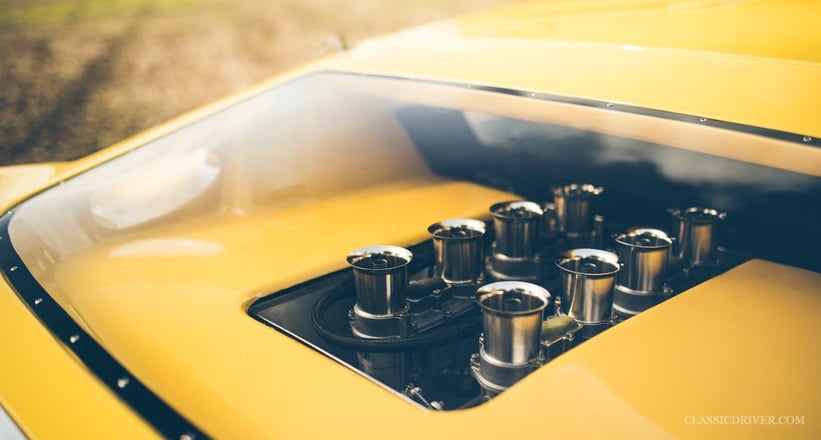 Originally delivered in factory lightweight racing specification to Belgian driver 'Beurlys' (Jean Blaton's racing pseudonym), who entered the car in a number of races under the Ecurie Francorchamps banner, this Ford GT40, chassis P/1079, showed early promise.
Unfortunately, at Le Mans in June 1968, Willy Mairesse lost control on the Mulsanne Straight, rendering the car no longer race-worthy. Soon after, the car was rebuilt from its original chassis and later, in the mid-1980s, sent for a restoration that would take five years to complete. In its second 'life', on the historic racing circuit, it's competed at almost every prestigious event around the world, including the Le Mans Classic, Spa Six Hours, Tour Auto, and the Goodwood Revival.
Race on Sunday, sell on Monday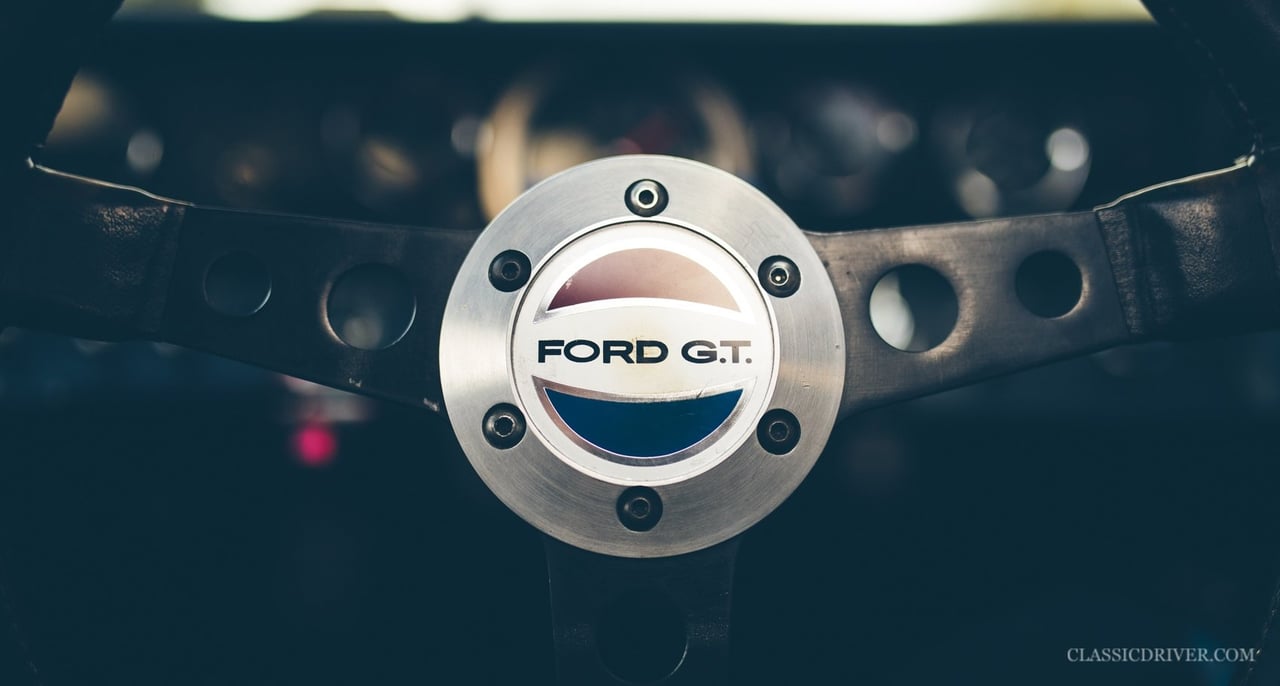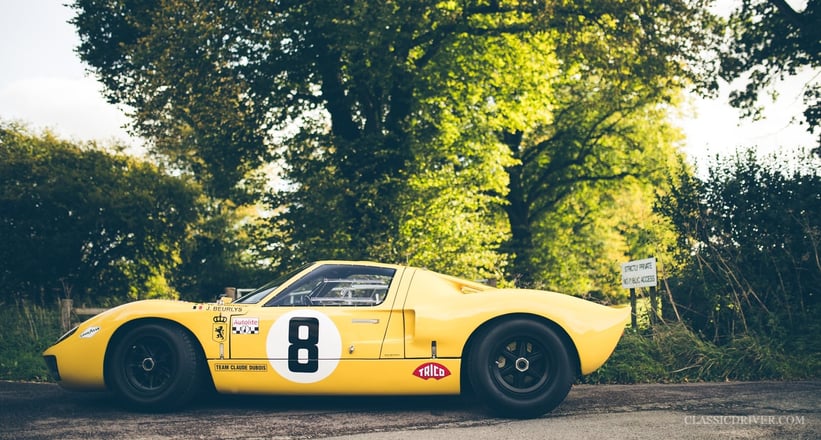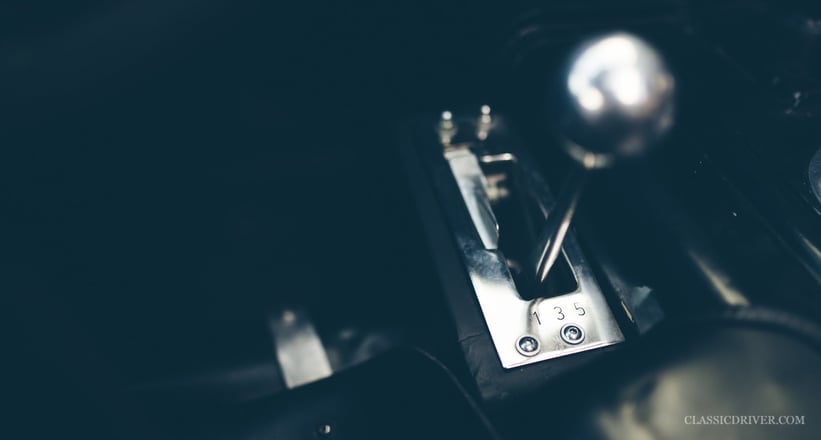 Believe it or not, the age-old principle of 'race it on Sunday, sell it on Monday' is one that still very much applies in the classic car world. If you were fortunate enough to have been trackside during the Whitsun Trophy at the Goodwood Revival earlier this year, you'd have witnessed pole-sitter Nick Padmore wrestle this very GT40 to a masterful 2nd place in the wet. And sure enough, come the following Monday afternoon, P/1079 was back safely tucked away in Duncan Hamilton ROFGO's showroom.
For those of you who don't know, Nick Padmore is an extremely talented British racing driver who actually set the all-time lap record at Goodwood (a scarcely believable 1:18.2 — that's an average of 110mph!) in a Lola-Chevrolet T70 at the Members' Meeting in 2015.
Natural instinct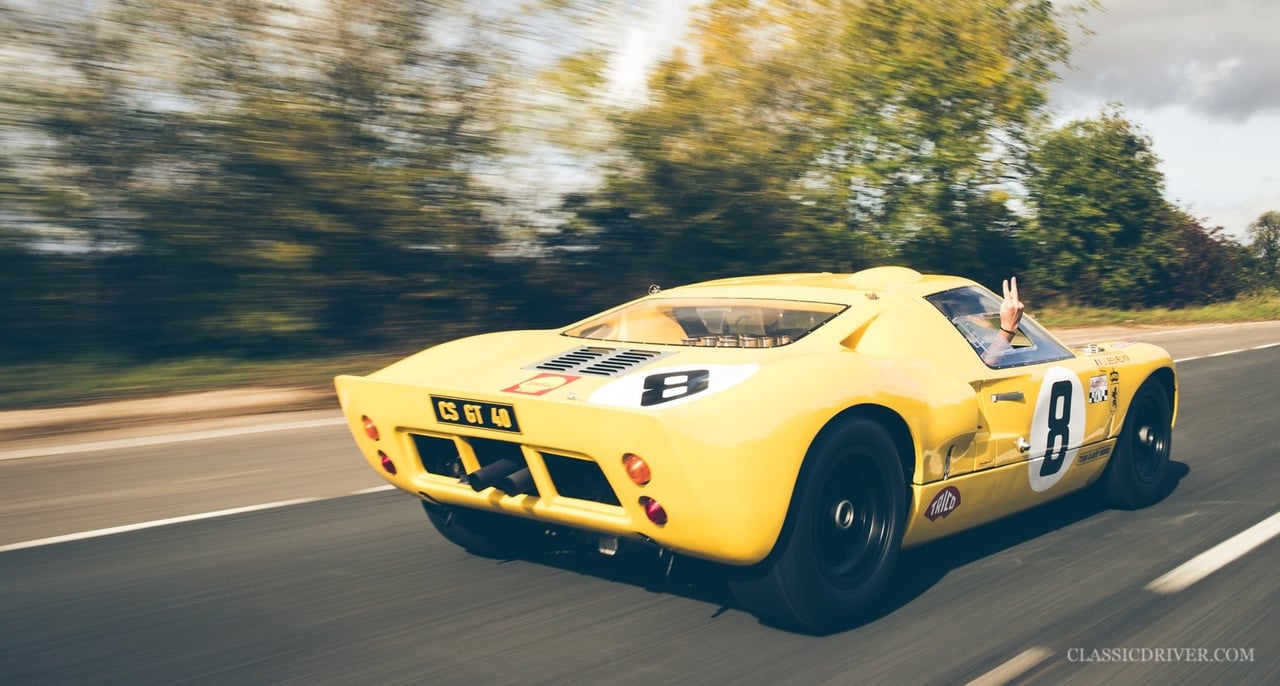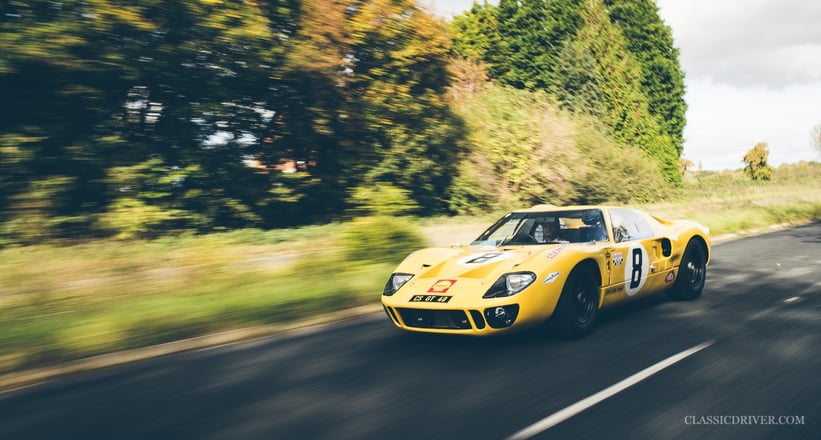 This year's Revival was his first time pedalling a GT40, and perhaps inevitably, he took to the car like a duck to water. "I've raced for years, but those were the scariest conditions I've ever encountered," he recalls. "The car was never in a straight line, and with every input I made, it wanted to go somewhere I didn't really want it to. But it was very forgiving — I knew what was going on beneath me straight away, and I found it very progressive." Sure enough, with just seven minutes remaining in qualifying, Padmore stuck the car on pole on his first attempt.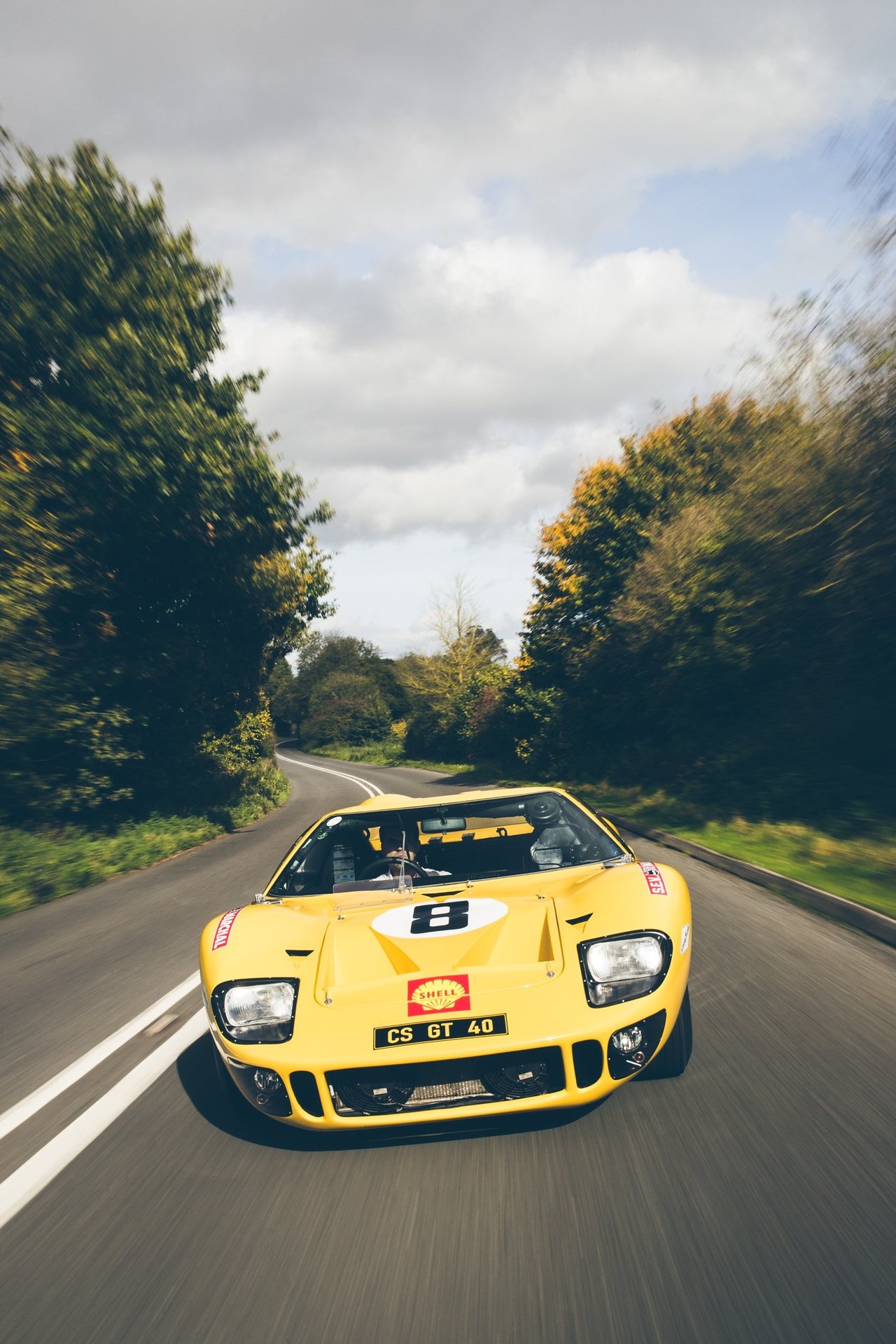 The race took place in similarly abysmal conditions. Padmore lost the lead off the line to Mike Whittaker's lighter Lola T70, but by the end of the first lap, he was back in control. Job done, or so he thought: "Chris Ward caught me on the start line as though I was standing still — I just had no traction — and then I spun, braking into Woodcote," he explains. "My foot slipped off the clutch, and the rears locked as though someone in the passenger seat had yanked the handbrake. I saw green and black, and then green and then black again, but thank God it hit the tarmac and stopped." He lit it back up, got his head back down, and finished 2nd overall.
Competitive, right out the box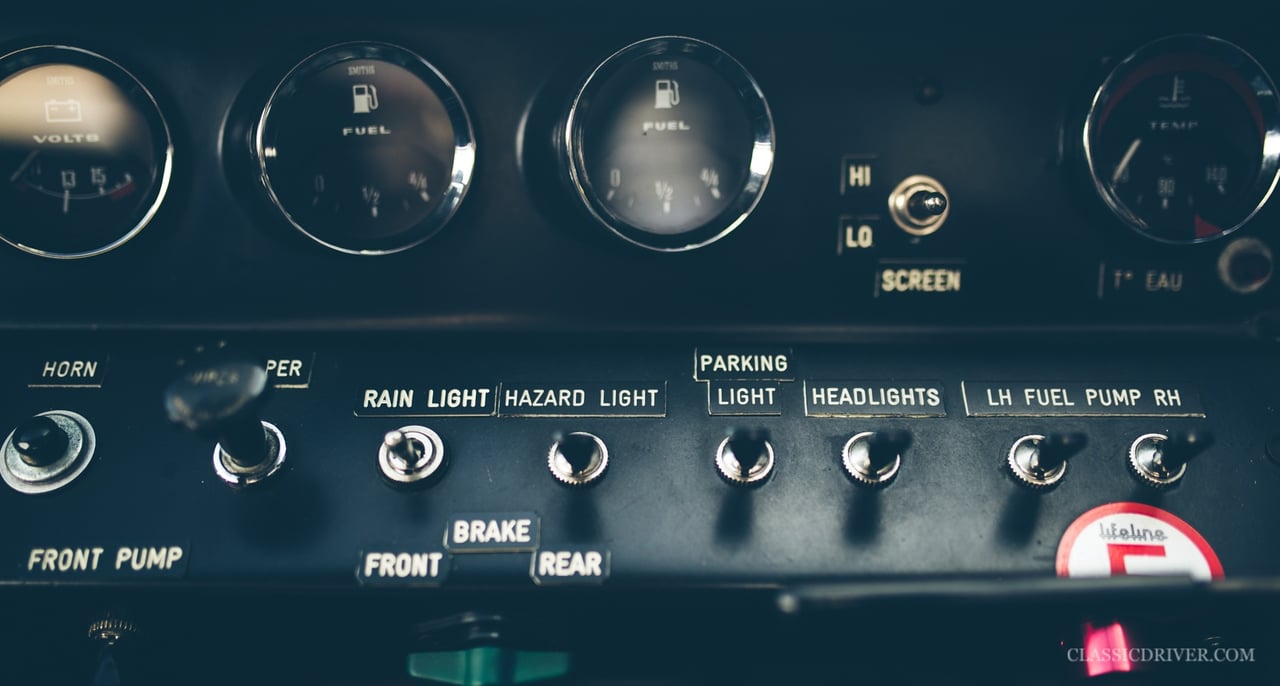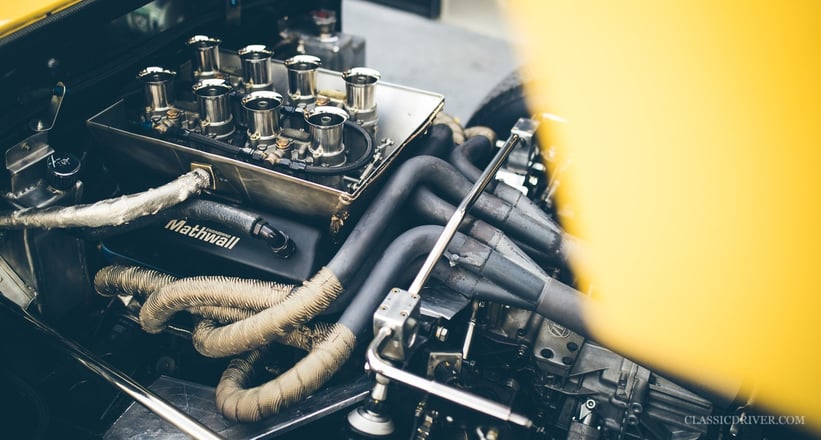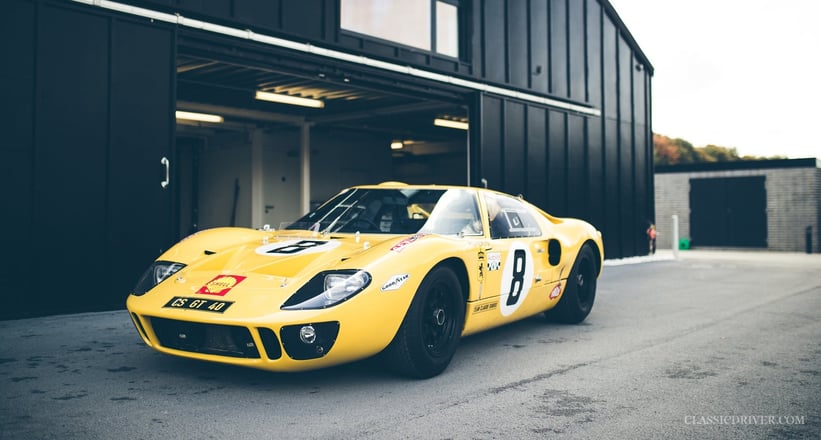 The result was telling of P/1079's potential, particularly considering the car was down on power and had really not been tested beforehand. It's fair to say the pace was a touch more sedate as we edged out onto the sleepy country roads surrounding Duncan Hamilton ROFGO's Hampshire showroom. Even at low speeds, the cacophonous and glorious growl of the cold V8 warming through, punctuated with gunshot-like pops on the overrun, was enough to reduce us to hysterical laughter. We're not sure the same could be said of the cyclists and occasional dog walker, however, whose faces looked as though they'd encountered alien life.
Days of thunder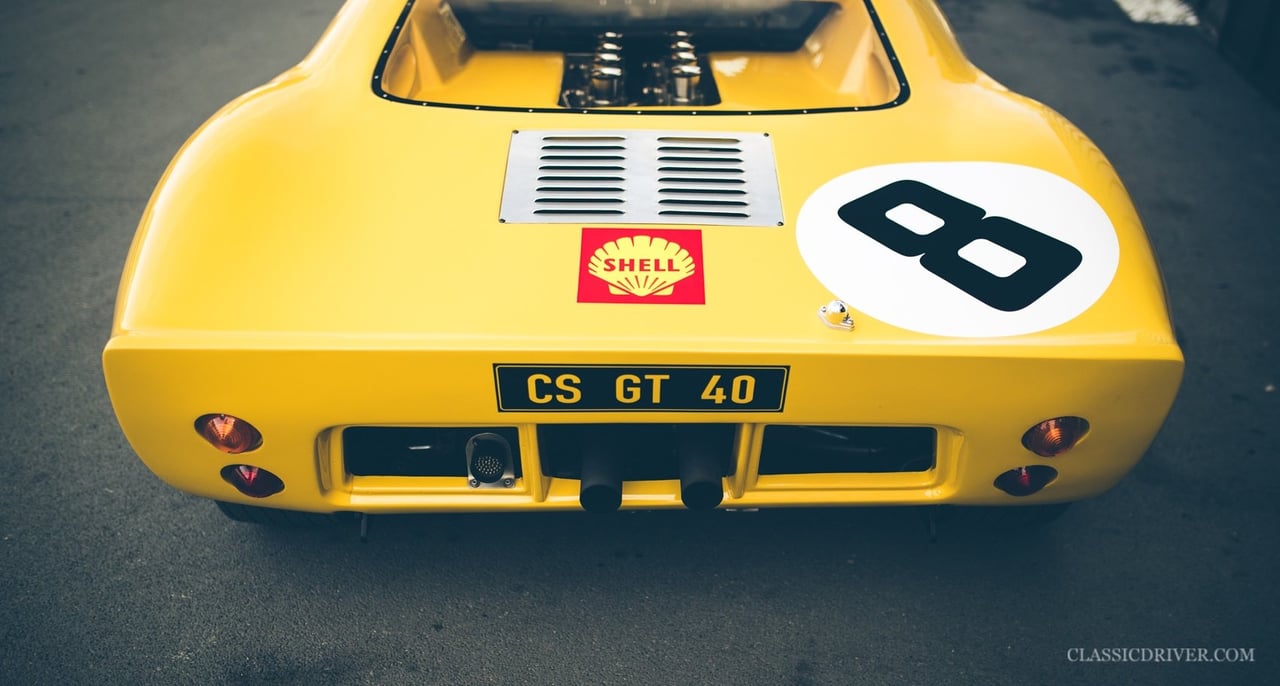 The GT40 is one of those cars that manages to look like it's travelling at warp speed even when it's standing still. It was only when Duncan Hamilton ROFGO Specialist Jack Tetley buried his foot to the floor, causing a wall of thunder to hit us like a freight train, that we realised it's got the credentials to match — the car is so, so fast, roaring through the gears with ferocious intent and breaking traction at almost every opportunity. To take such a car on the road is silly, but the boyish excitement and ear-to-ear smiles the experience induced had us begging the question, why the hell not? A truly glorious car that serves as a reminder of the halcyon days of sports car racing, all P/1079 needs now is a new custodian. Go on, we double dare you…
Photos: Tom Shaxson for Classic Driver © 2017