...he plied the hard-nosed team manager with cocktails.
The contract outlined a partnership that was to last until 1975: the Gulf Oil Racing Team was born. And the Dry Martinis? Wyer was offered the use of the company's Sabreliner for his transfer from New York to Pittsburgh. With the co-pilot doubling as "a most efficient steward", he plied the hard-nosed team manager (ex-Aston Martin, and the man who started the GT40 programme) with cocktails.
The connection with Gulf actually began a little earlier, when Gulf's Executive Vice-President Grady Davis commissioned a semi-competition GT40 for his own use. Talk soon switched to sponsorship and Wyer suggested a new way for Gulf to be involved in motor racing. Instead of a low-key alliance with several Formula One teams, why not exclusively back a sports car equipe? The cars would then wear the sponsor's colours and logos as one overall design.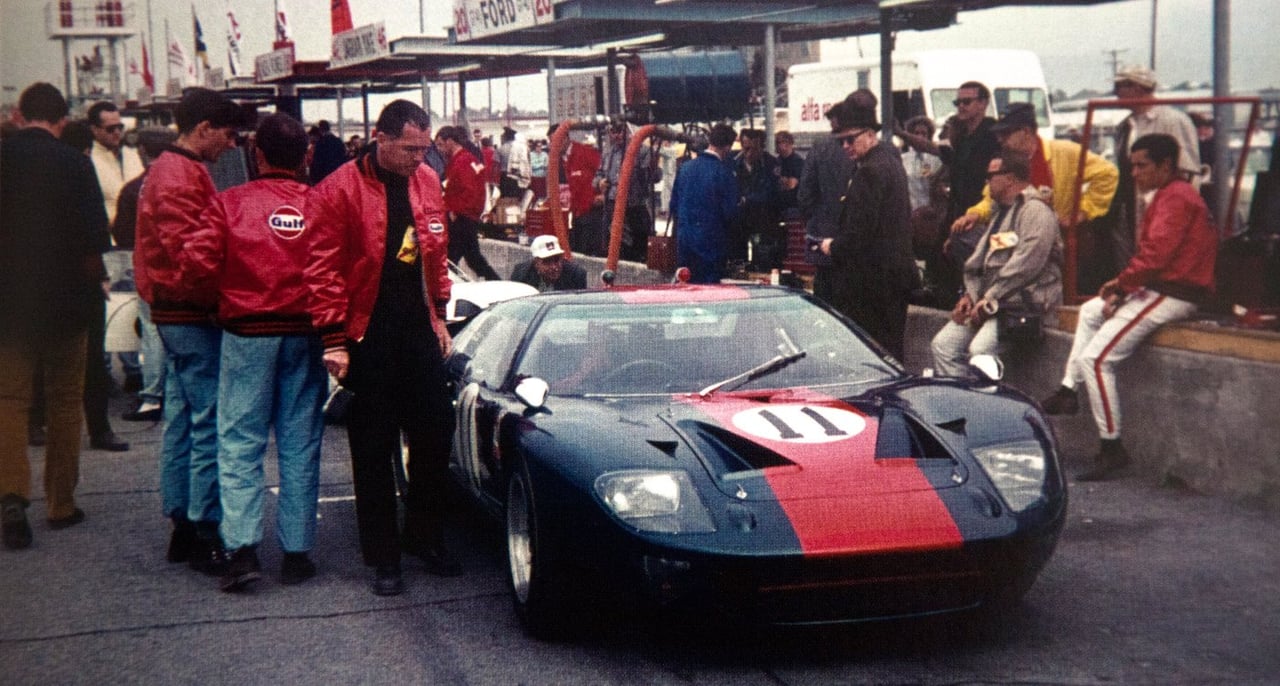 At first, dark blue and orange were the colours of Gulf's service stations.
In those days, victory at Le Mans generated far more publicity than Grand Prix success. So it was at the Daytona 24 Hours on 4-5 February 1967 that a Gulf-backed GT40, run by JW Automotive Engineering Ltd ('JWAE'), made its debut. In dark blue and orange, note, as these were the colours of Gulf's service stations. The addition of the Wilshire Oil Company to the company's portfolio, though, meant that its more attractive powder blue/marigold colours were to feature on every JWAE car from April 1967 onwards.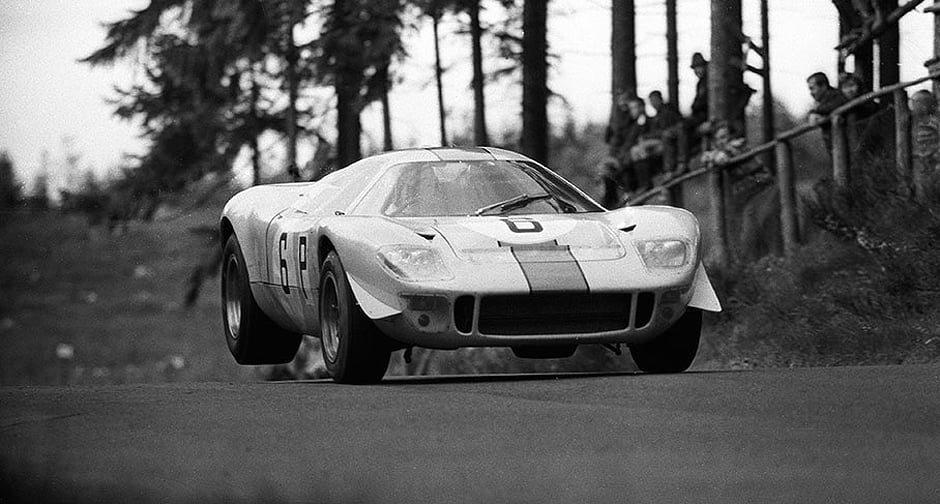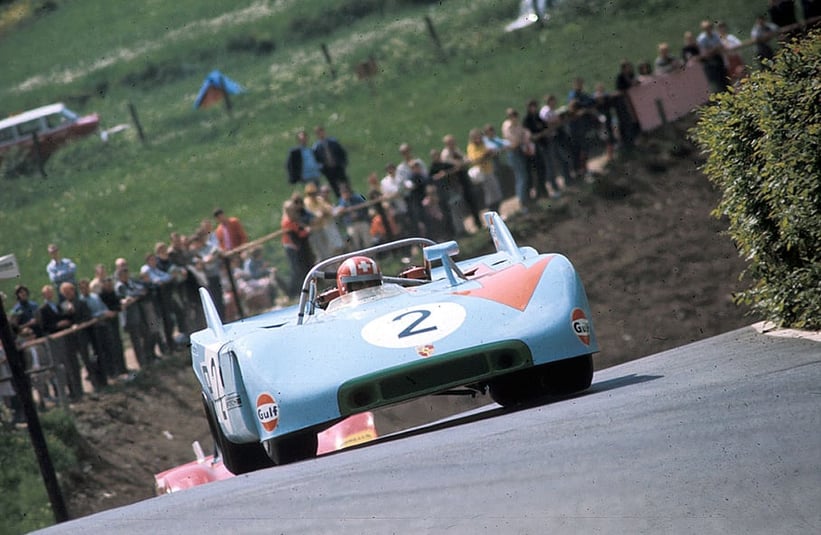 And the new cars rolled out at Monza were 'Mirages'. Based on a redesigned GT40, the Mirage gained its name as a result of brainstorming between Wyer and JWAE Executive Director John Horsman. What might have been a 'Puma', 'Ocelot' or 'Lynx' turned out to be a 'Mirage'. The years 1968 to 1969 saw Gulf colours mainly on JWAE Ford GT40s, with the occasional Mirage prototype making a – usually unsuccessful – appearance.
Drivers of the calibre of Ickx, Oliver, Rodriguez, Hobbs and Bianchi won race after race. For 1970, the team took over the Porsche's factory racing programme. Over the next two years, the pair of blue/orange Porsches blitzed the Championship. In 1971, Jo Siffert lapped, (lapped!) Spa in a 917 at an average of 162.08mph – an extraordinary feat. And if Siffert/Bell did not come first, you could then depend on Rodriguez/Oliver… very often with the other pairing inches away on its tail.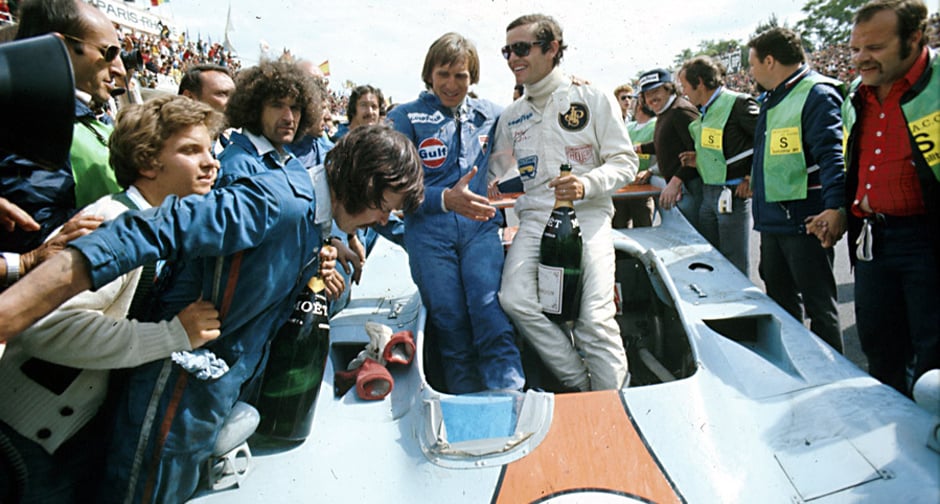 Wyer retired from everyday team management at the end of 1971. For 1972-1975 it was Horsman at the helm, running Bell, Hailwood and others (even James Hunt) in Cosworth DFV-powered prototypes. With the worldwide recession biting there was only time for one last hurrah, the 1975 Le Mans 24 Hours. The result? First and third overall for the GR8 Cosworth, a fitting end to the team with one of the most famous liveries in history.
Photos: Rainer W. Schlegelmilch, Classic Driver