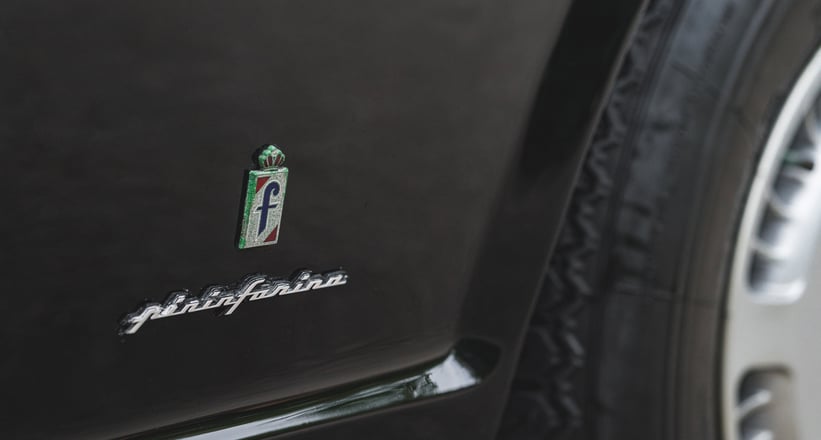 We recently covered the plethora of practically undriven Ferraris coming to auction at RM Sotheby's London sale on November 4th, but we have yet to mention another highlight of 'The Factory Fresh Collection'. This long, dark and handsome convertible is one of just two Bentley Turbo R Drophead Coupés ever built and, like its prancing horse stablemates, this example has almost never seen the open road, showing a mere 741 kilometres on the odometer.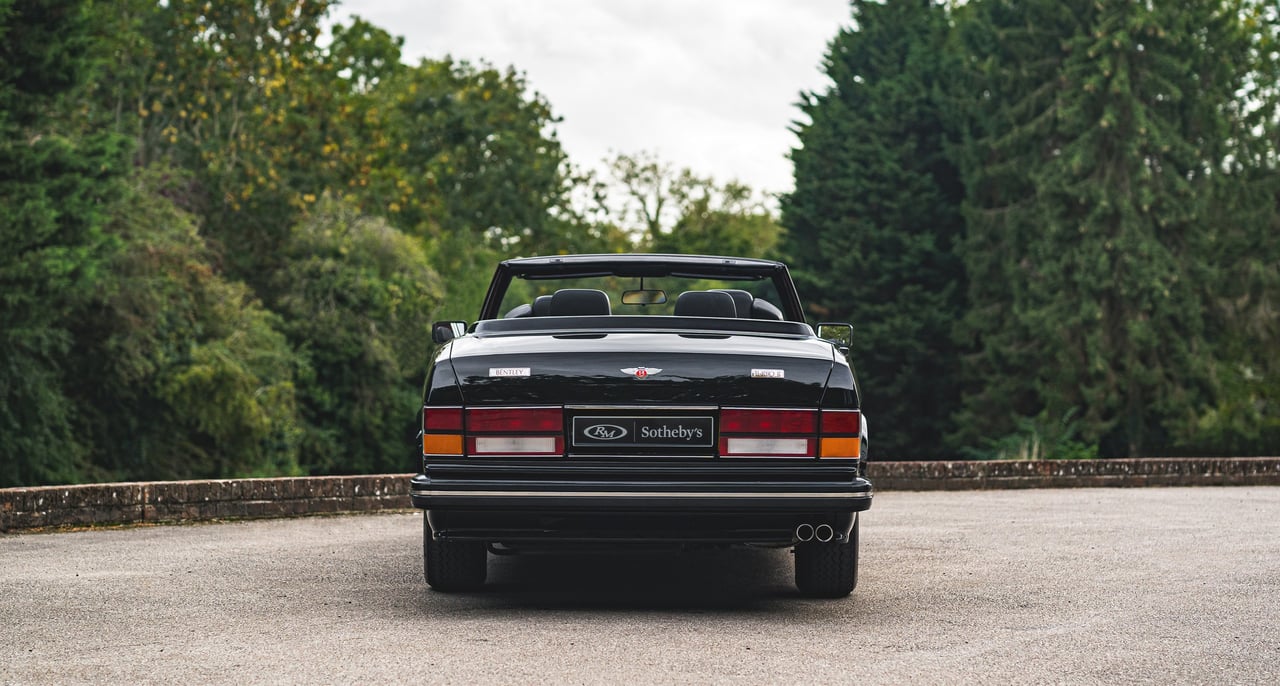 Undoubtedly one of the most jaw-dropping machines of its era, the Turbo R built on the success of previous Bentley models while reintroducing some of the performance and handling that had been lost over the years as a result of Bentley's close link with Rolls Royce. As you'll remember if you read our test drive of two cars from Bentley's heritage fleet, R stands for roadholding, and the Turbo R possesses much stronger grand touring credentials than the more yacht-like Continental that preceded it.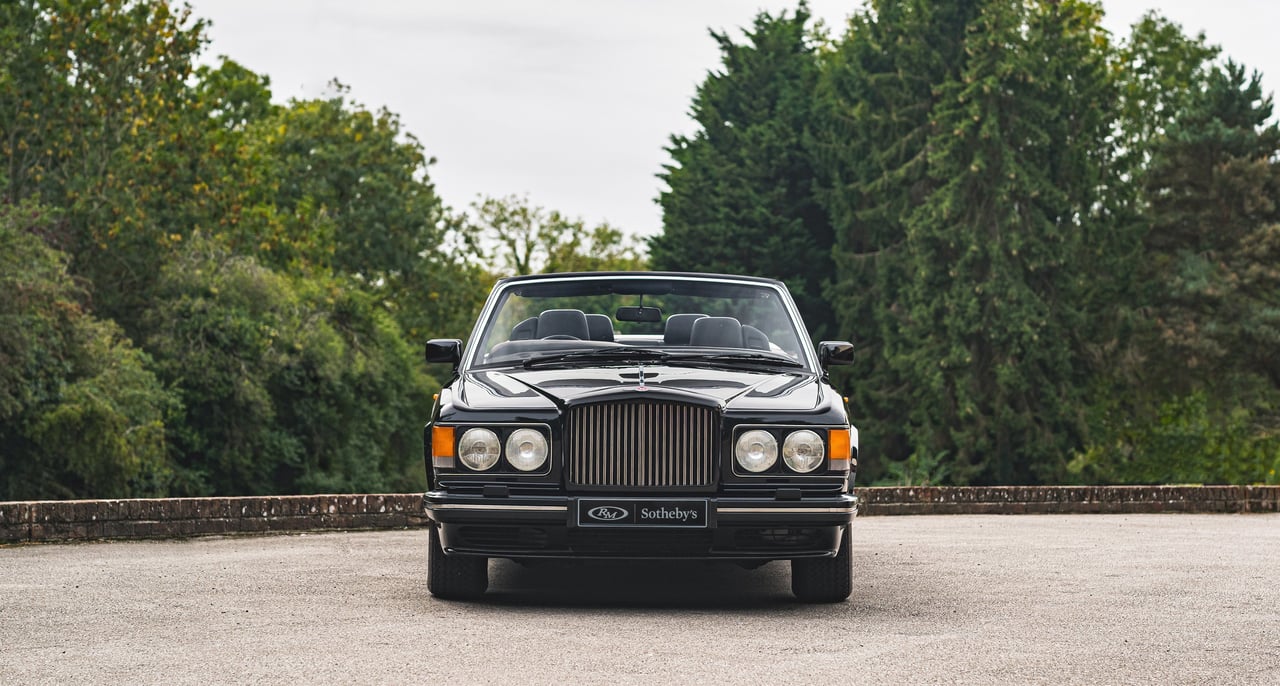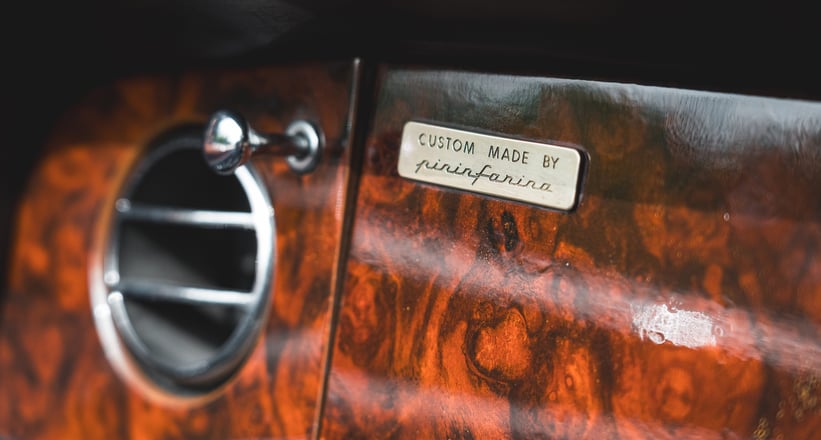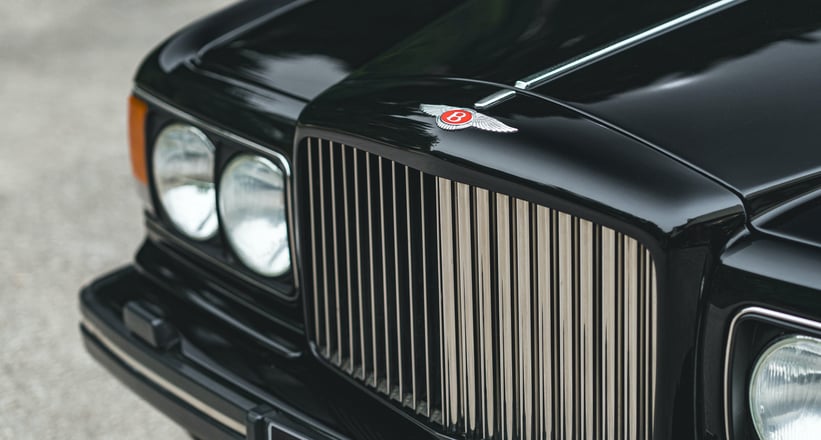 However, this is no mere Turbo R, and while most might overlook the reserved exterior of this Bentley among the factory fresh Ferraris included in this sale, they would be ignoring one of the most significant models up for grabs. Those in the know will remember that Bentley never produced a drop top Turbo R in large numbers, but when the Brunei Royal Family wants something, it usually happens, and in this case, Alfred Tan was the man responsible for making their dream a reality.
In 1990, Mr. Tan chartered a plane to Turin with Bentley and Rolls-Royce CEO, Peter Ward, accompanying him on his journey. Once there, a meeting with Sergio Pininfarina resulted in the creation of a pair of two-door Convertible Turbo Rs, along with a brace of four-door versions for good measure. All of them were bound for Brunei except for one, the very car you see here.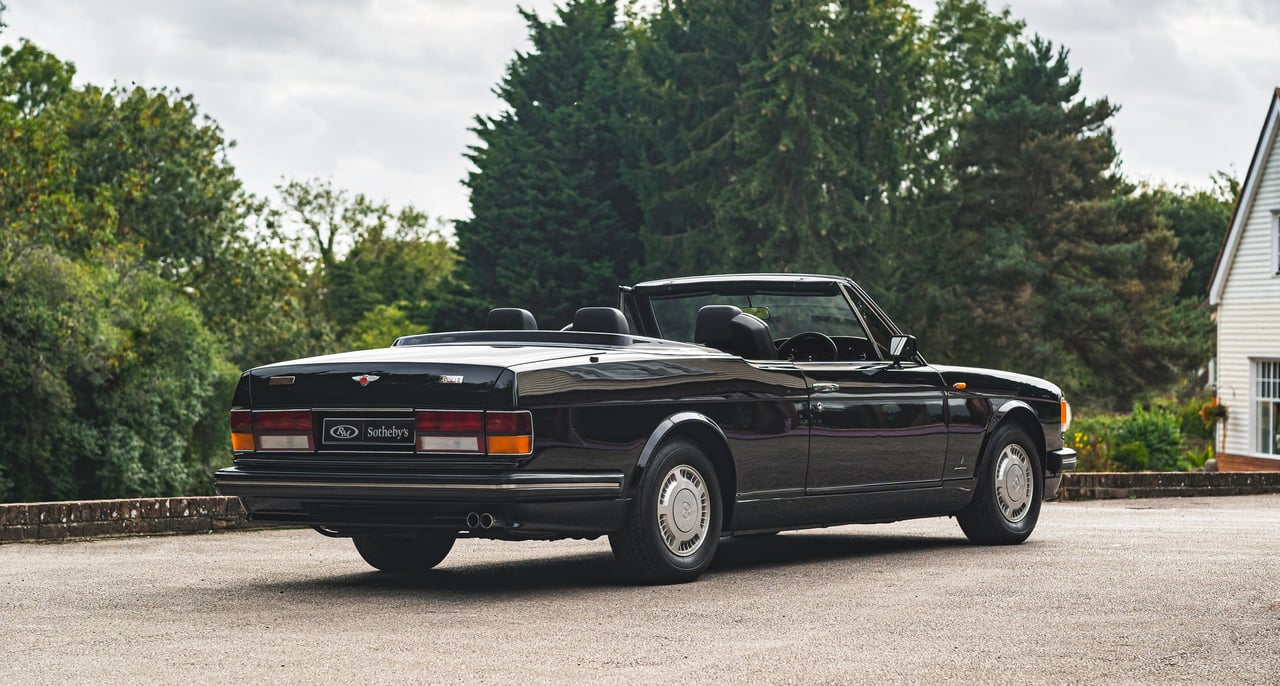 Naturally, the cost of converting a 2,450 kilogram saloon into a two door drop top was not insignificant. In fact, when adjusted for inflation, the conversion required a transfer of around one million pounds. This didn't just involve drastically reworking the coachwork, but also the creation of a hugely complex electrically-operated soft-top roof, which was as impressive as the bodywork itself. This could easily have been undermined by an outlandish specification, but thankfully this Bentley was finished in the timeless combination of black on black, which perfectly suits the square-jawed stance of the Turbo R.
After Pininfarina had applied their finishing touches, chassis 44366 was personally tested by the consignor on the toll roads between Turin and Milan before being shipped to Singapore, where it resided in his private collection until 2022. Last year, this Turbo R returned to the United Kingdom for a makeover at the hands of marque specialist P&A Wood to the tune of 76,057 pounds.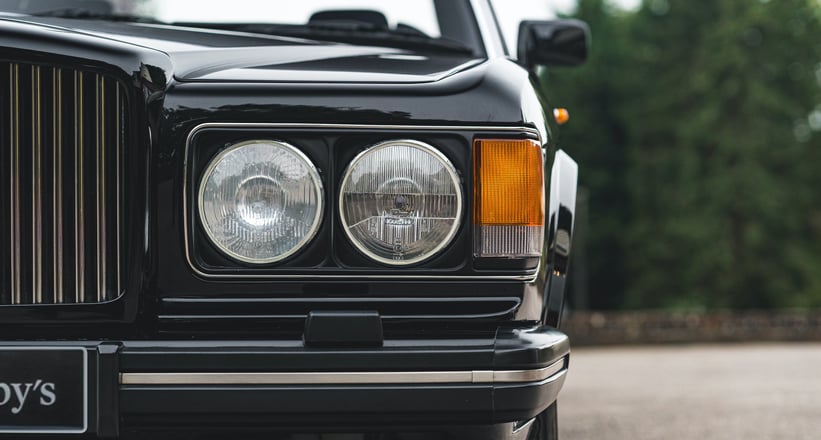 Not only did this involve restoring the car's cosmetics back to showroom condition, but also a crucial comprehensive mechanical overhaul; remember this car has covered less than 1,000 kilometres since it rolled out of Turin. All hydraulic rubbers were replaced, while the cylinder heads were re-faced and uprated gaskets were fitted. The brakes also received a full overhaul and a new thermostat, air-conditioning compressor, and engine mounts were installed alongside a suspension refresh. Finally, in 2023, a gearbox rebuild, an overhaul of the steering system, and a costly repair of that complicated electric hood saw this Bentley finally returned to its former glory.
Still retaining its matching-numbers engine and ready to hit the road, this ultra-rare Bentley Turbo R stands as a testament to Pininfarina's ingenuity and the power of a healthy bank account. Its estimate of between 375,000 and 475,000 pounds is astronomical by normal Turbo R standards, but if you're looking a summer cruiser that's fit for royalty, this Bentley Turbo R is in a league of its own.