Did a Lord conceive his child in this Aston Martin DB4?
Shortly after taking delivery of his brand-new Aston Martin DB4 in 1960, the 21st Earl of Suffolk set off on a 4,000-mile pre-wedding road trip across Europe with his fiancé. Nine months later, their first child was born…
Summer lovin'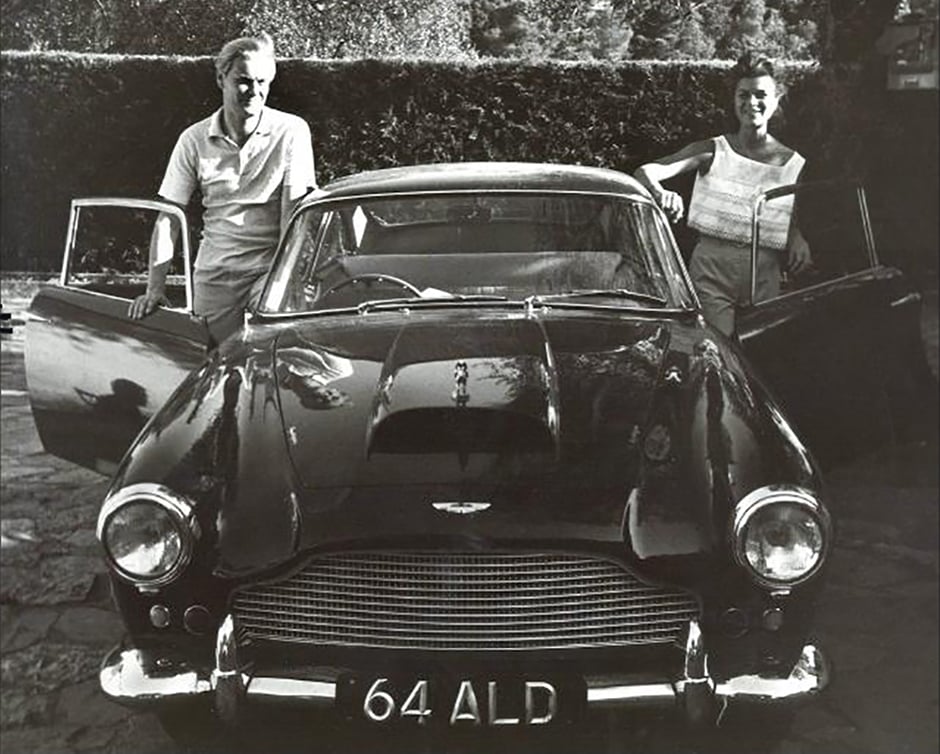 The story began in early 1960 when Lord Howard, the Earl of Suffolk and Berkshire, ordered a Series II DB4 in the same Deep Carriage Green hue as his beloved DB2. Due to marry his fiancé in October that year, it seems he had already planned their pre-wedding July road trip when he placed the order – among the options he specified were a Motorola radio and an oil cooler (note the DB4 GT-esque scoop below the front bumper) for summer driving across the continent. Ultimately, the couple covered an impressive 4,000 miles during their month-long trip, at one point bumping into famous celebrity photographer Edward Quinn in the South of France, who took the photo above.
Now fresh from a complete restoration during which the car was repainted in its original colour, the Aston Martin DB4 Series II in question is now for sale through London-based marque specialist Nicholas Mee. Considering the size of the DB4's rear seats, it's probable that the holiday conception took place elsewhere – but for those who look for a romantic back-story, you might very well have reached your destination.
Photos: Nicholas Mee / Edward Quinn archive