Who could possibly look at this Dandelion Yellow McLaren F1 and resist the urge to get behind the wheel and open it up on a long and empty road? No one — except for one iron-willed and unwavering Japanese businessman. But surely if he wasn't going to drive it, he'd at least sit in the centre cockpit and pretend to hit that redline for a little while, right? Wrong — that would disrupt the perfectly placed factory protective wrapping covering every element of the interior, and as can be seen, it's all still intact 20 years on.
Like you've never seen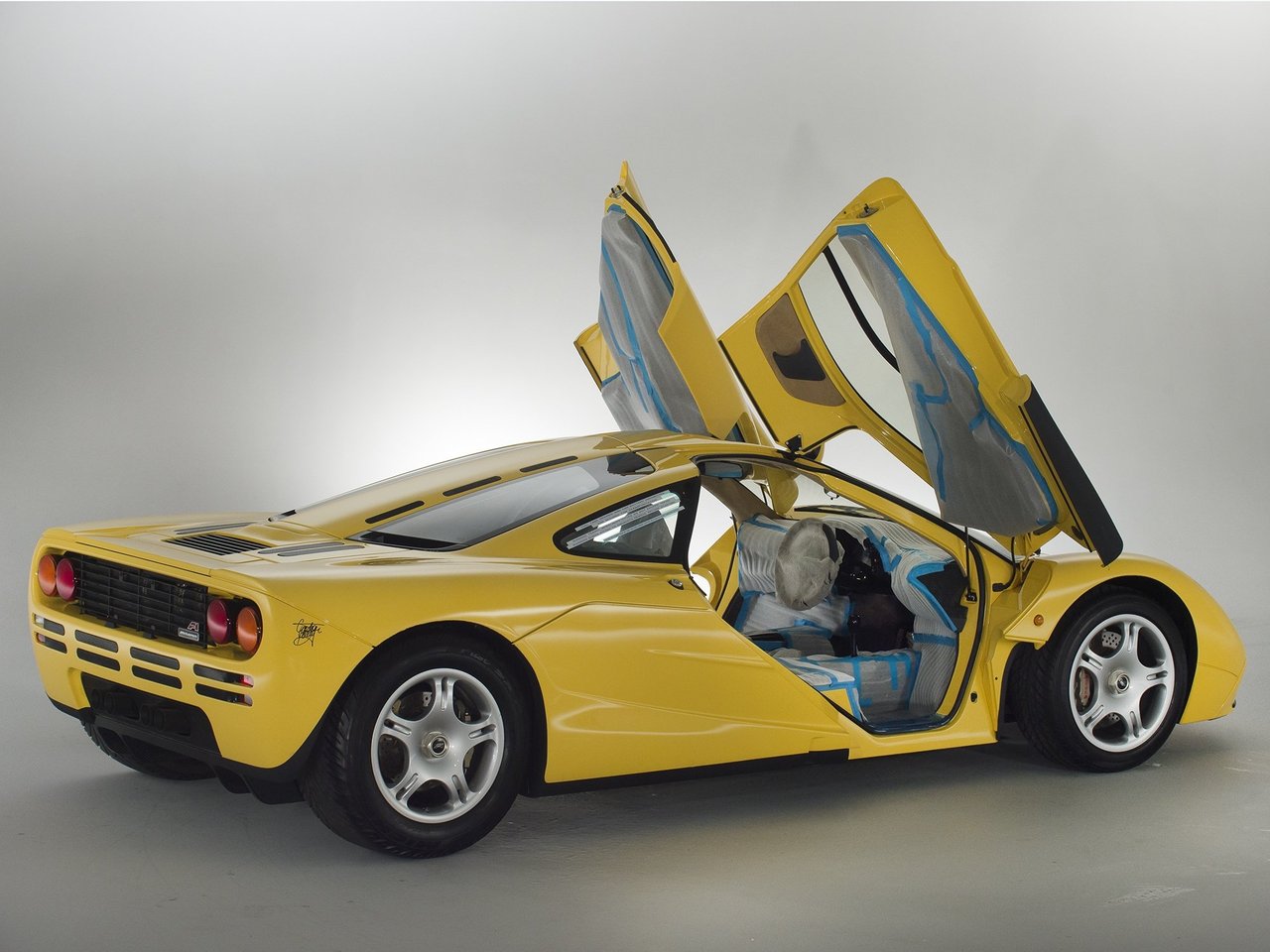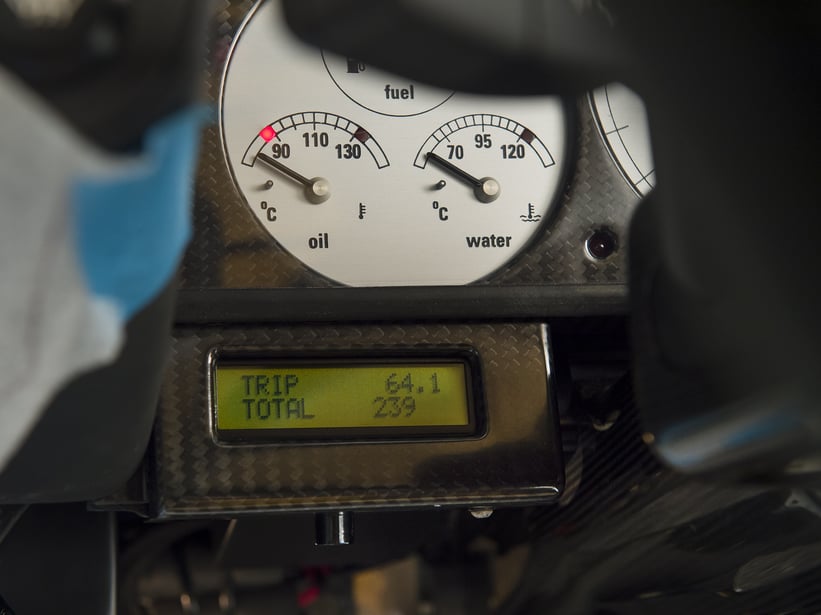 We can safely say that to find any car with just 239km on the clock (all from factory testing), still in its factory protective wrapping, maintained in a climate-controlled building, and complete with all its factory-delivered accessories, is a very special occasion, indeed. But this isn't just any car, this is one of the greatest road cars ever built — one that completely disrupted the established supercar hierarchy with its Formula 1-inspired centre cockpit, carbon-composite chassis, 627bhp naturally aspirated engine, wind-tunnel tested aerodynamics, and minimalist interior.
Nonpareil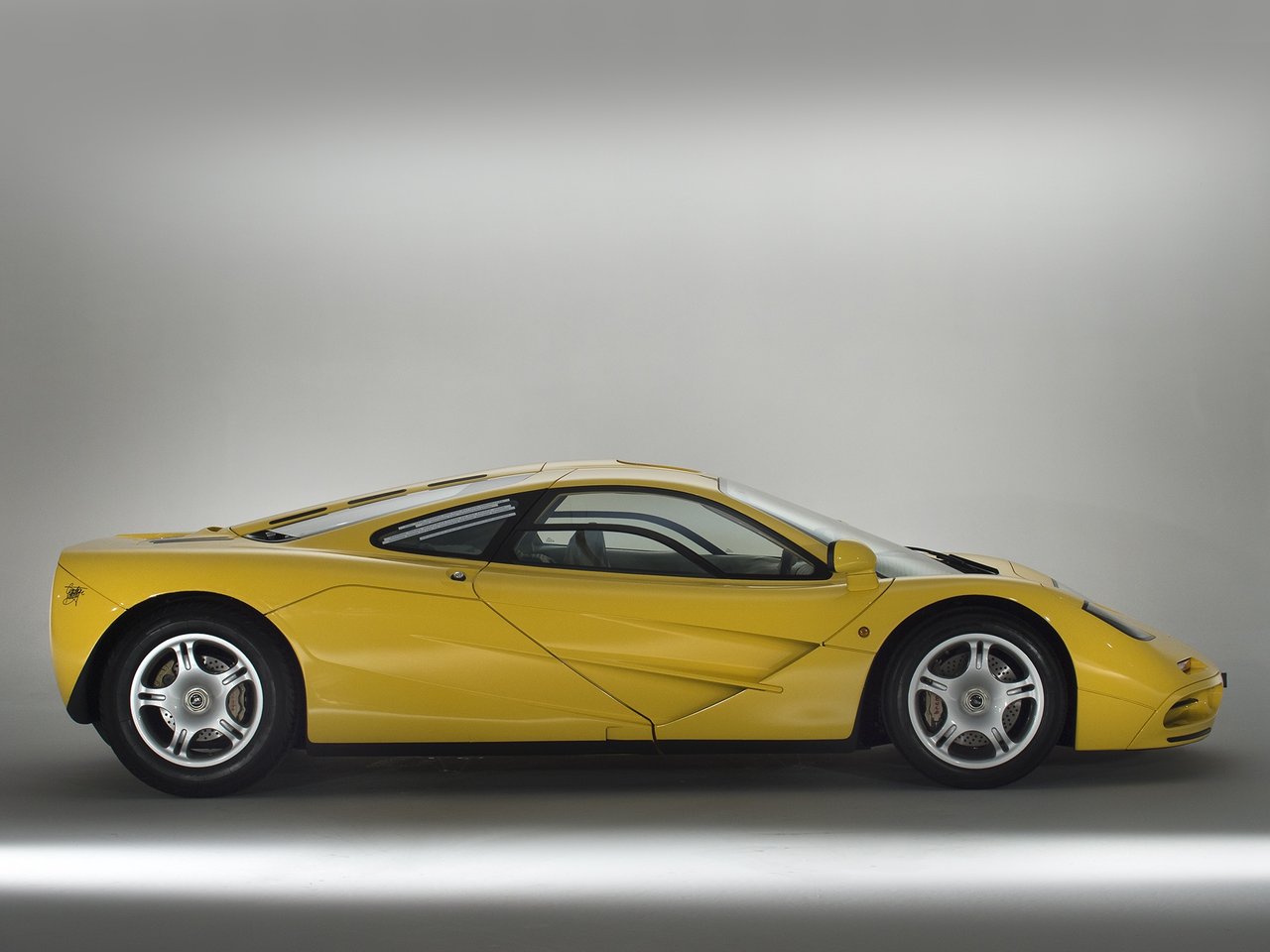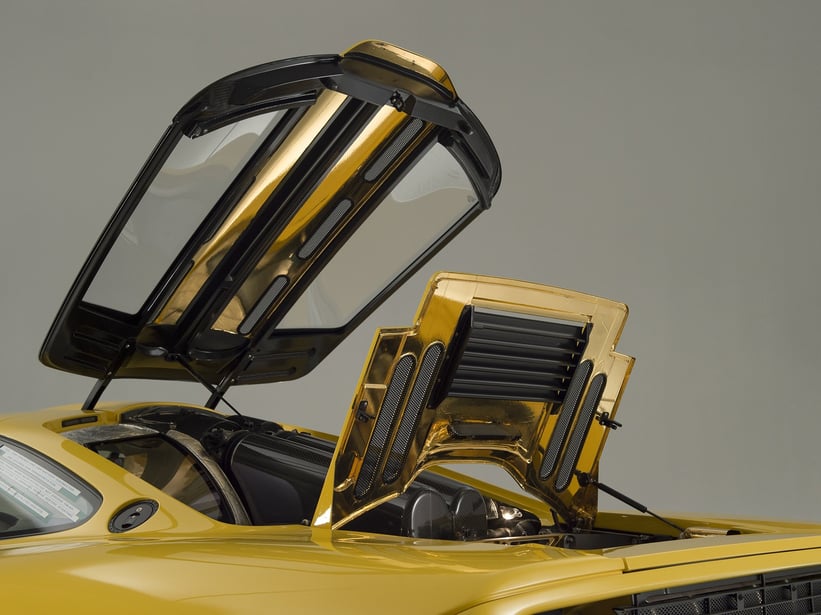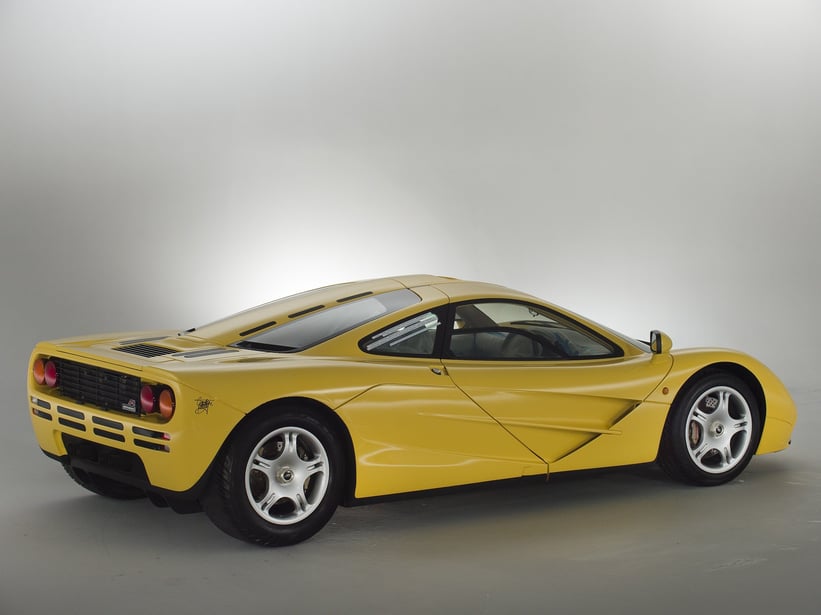 When Gordon Murray threw out the supercar rulebook and began designing the McLaren F1 in 1989, the possibility of someone never driving the machine surely never crossed his mind — and why would it? For when it was released in 1992, it was the closest thing to a Formula 1 car for the road, claiming the title of the world's fastest naturally aspirated production car at 243 mph — a title it still holds to this day.
Signed, sealed, delivered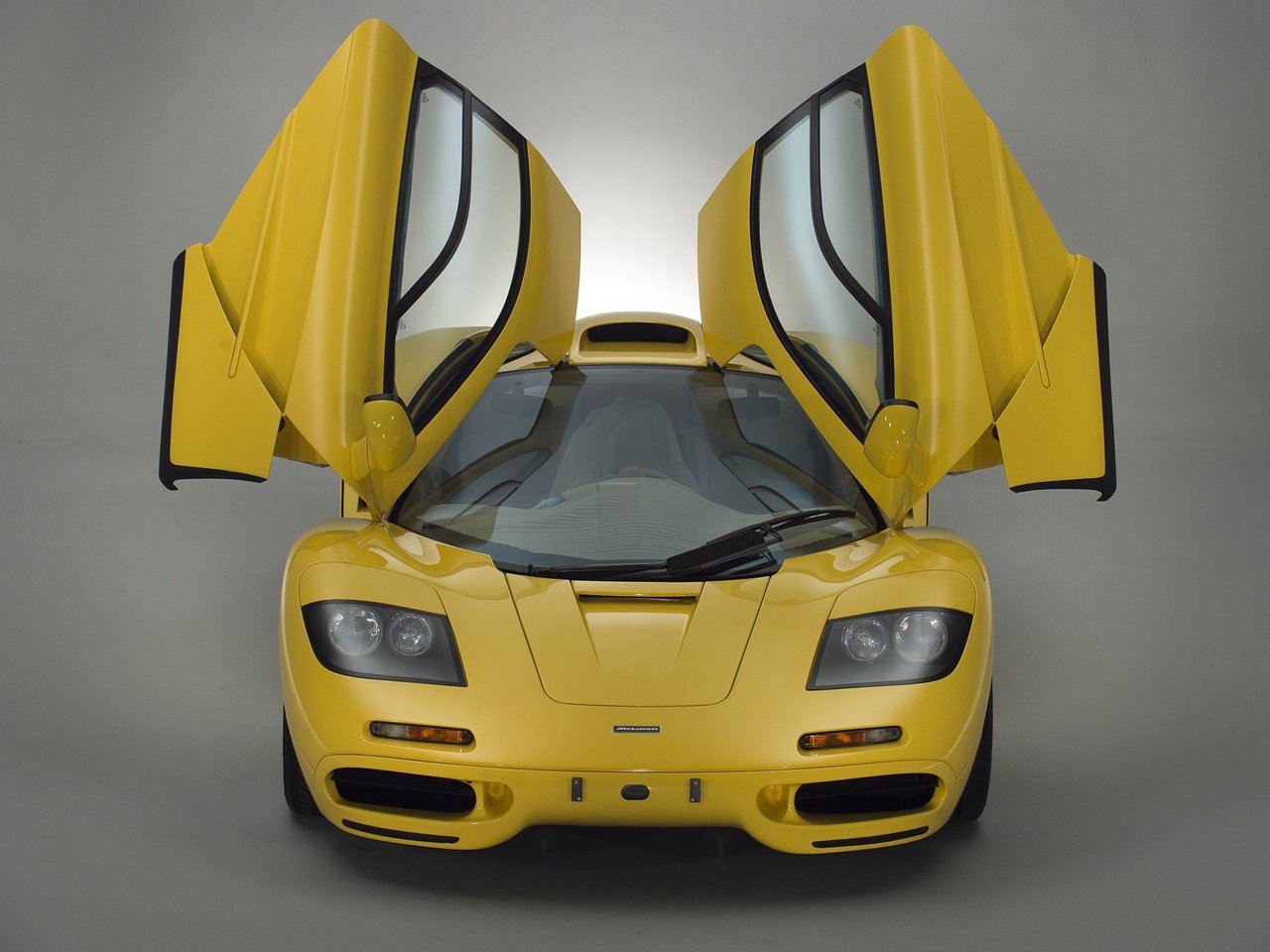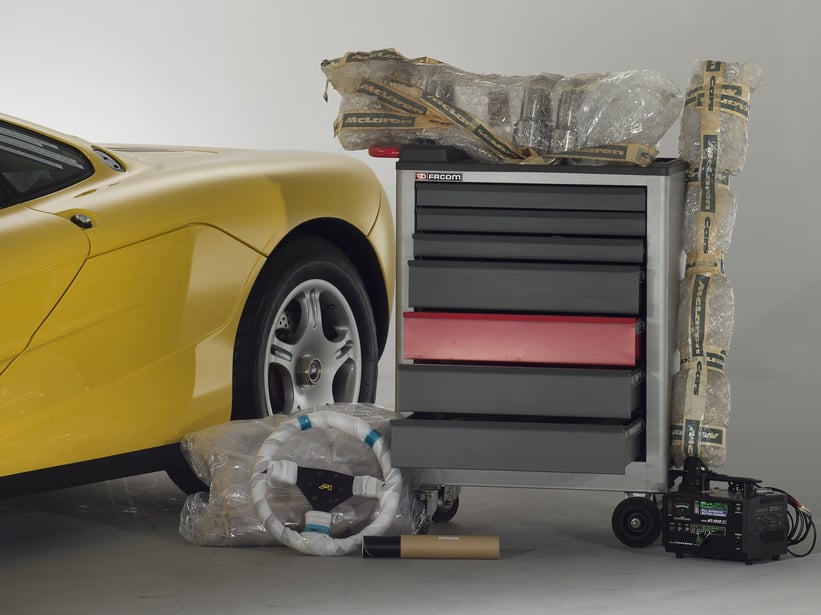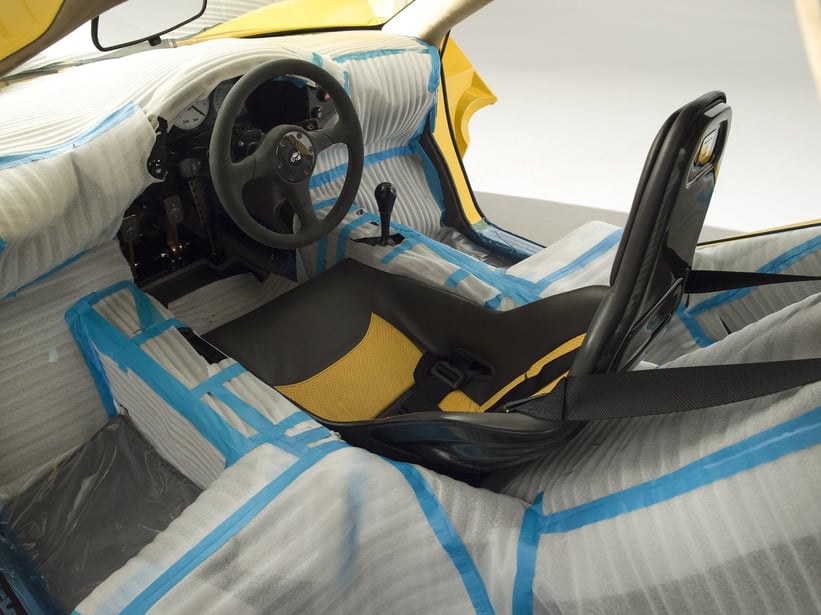 The restraint of this one man could never have been fathomed, nor could his style. To complement its low mileage — we hate to repeat, but 239km! — and protective wrapping, the McLaren is finished in oh-so-vibrant Dandelion Yellow over a dark grey Alcantara interior, with a dark grey and Solar Yellow driver's seat. Along with the tool roll and its original gold-plated titanium tools, the ultra-rare accompanied Tag Heuer watch with the car's chassis number engraved on the face (also completely untouched and still with its protective plastic cover), what may be the rarest and most desirable option of all is the hand-written Gordon Murray signature on the rear of the body.
Golden goose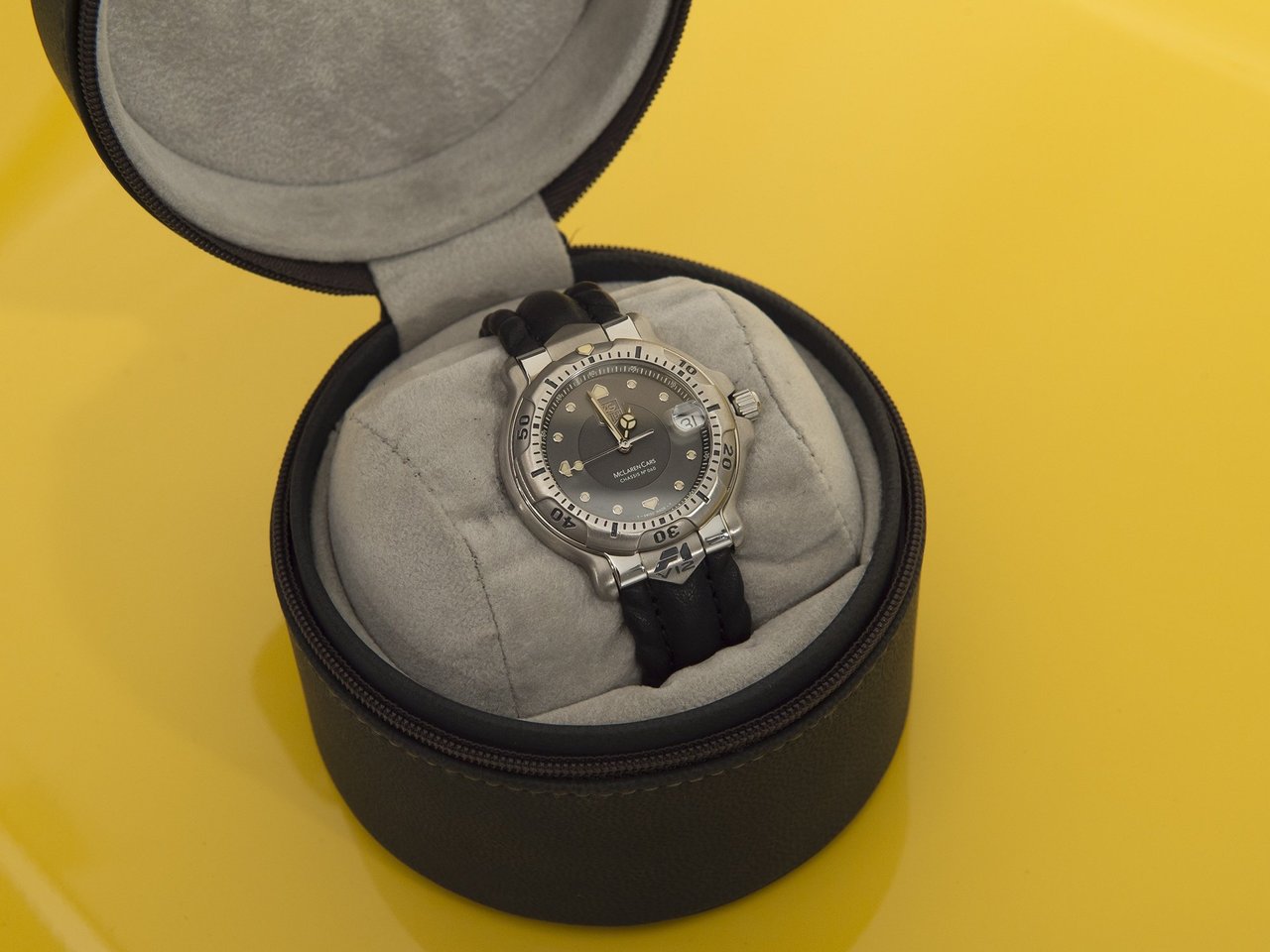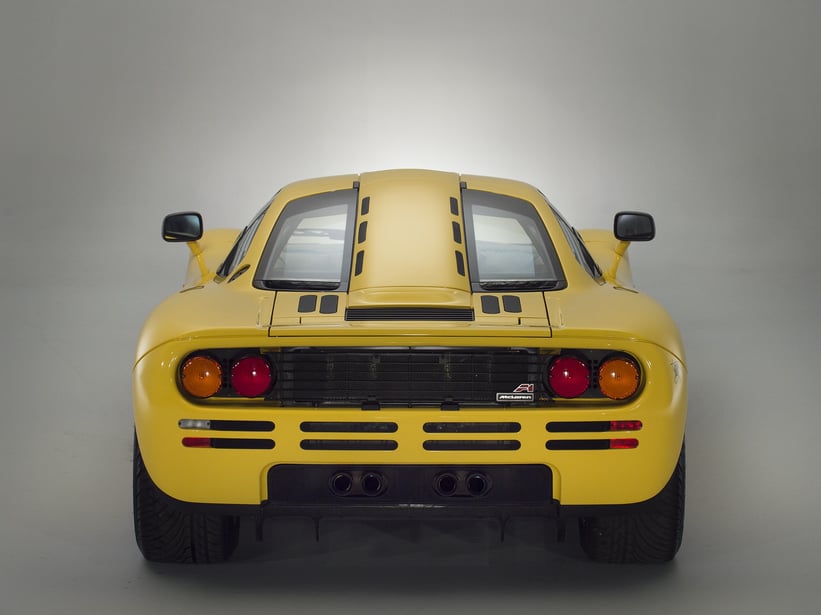 This car truly is a virgin, time-warp McLaren F1, and the dedication to preserve it in its original factory condition by its one and only owner for the past 20 years is more than evident. With its sale, it's sure to become the most expensive McLaren F1 in the world, further bolstering the car's reputation as the 'modern-day Ferrari 250 GTO'. Tom Hartley Jnr, who is currently offering this car for sale, agrees: "For me, a McLaren F1 is the greatest car ever built, and when you consider its rarity, with only 64 road cars produced, and the fact that the younger generations desire one of these more than, say, a Ferrari 250 GTO, then I have no doubt that they'll overtake the GTO in value one day." And when it comes to its new owner, Hartley Jnr thinks that "the car will be bought by someone who wasn't in a position to buy one when new and is now happy to pay the premium for the only 'new' example left, or by someone who will want to continue to preserve it 'as delivered' and get pleasure out of knowing they own the very best example of the greatest car ever built." To have this car come into the market is a once-in-a-lifetime opportunity, and Classic Driver is thrilled to announce its arrival.
Photos: Tom Hartley Jnr