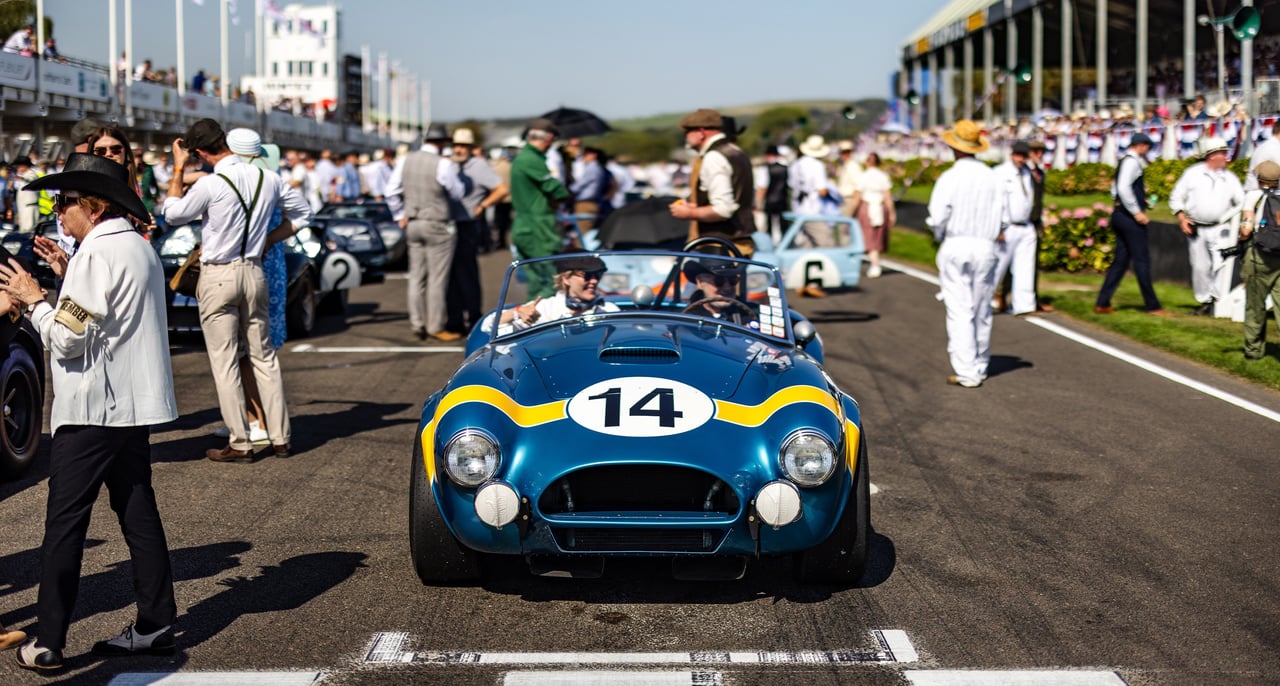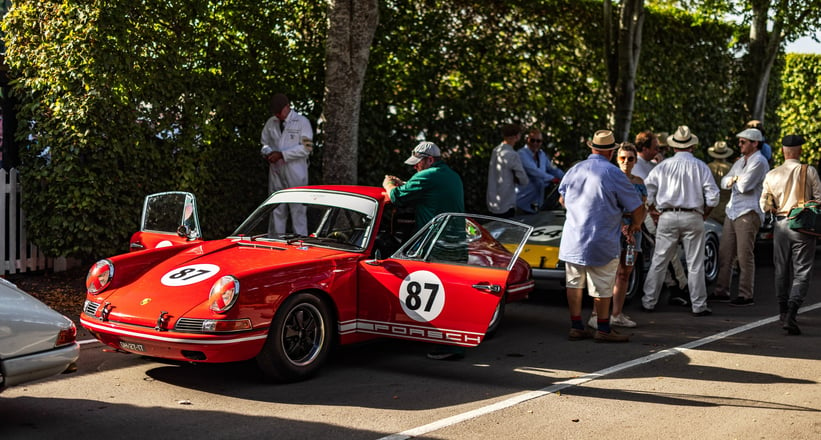 Now in it's 25th year, 2023's Goodwood Revival was as good as any we can remember. This year's edition was packed to the brim with automotive unicorns, fantastic period outfits, and a few anniversary celebrations too, including 75 years of Goodwood Motor Circuit itself. And, as is becoming a trend for September here in the UK, the whole event unfolded under uncharacteristically sunny skies, presenting the vehicular marvels on display in the best possible light a photographer could hope for. Fresh from a weekend we'll surely remember for many years to come, we've prepared a gallery of 75 images and a collection of our favourite moments from the weekend below!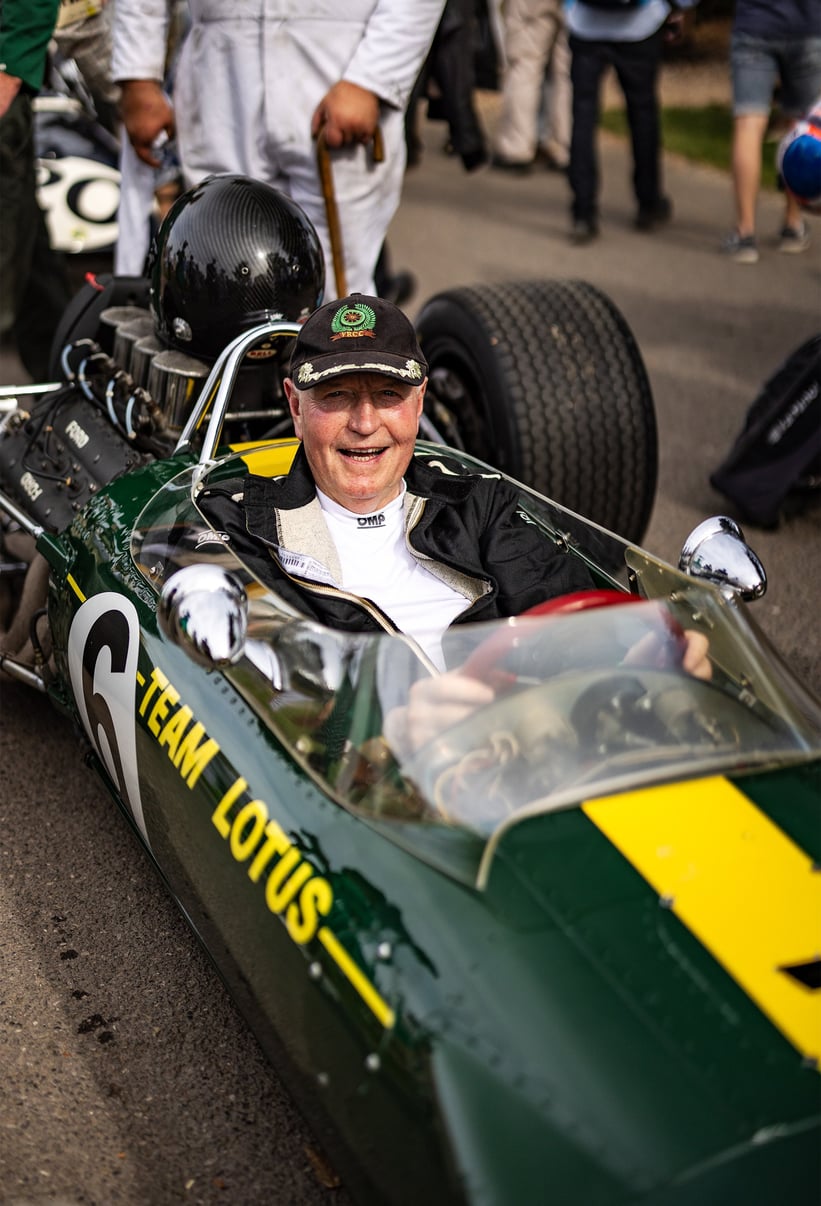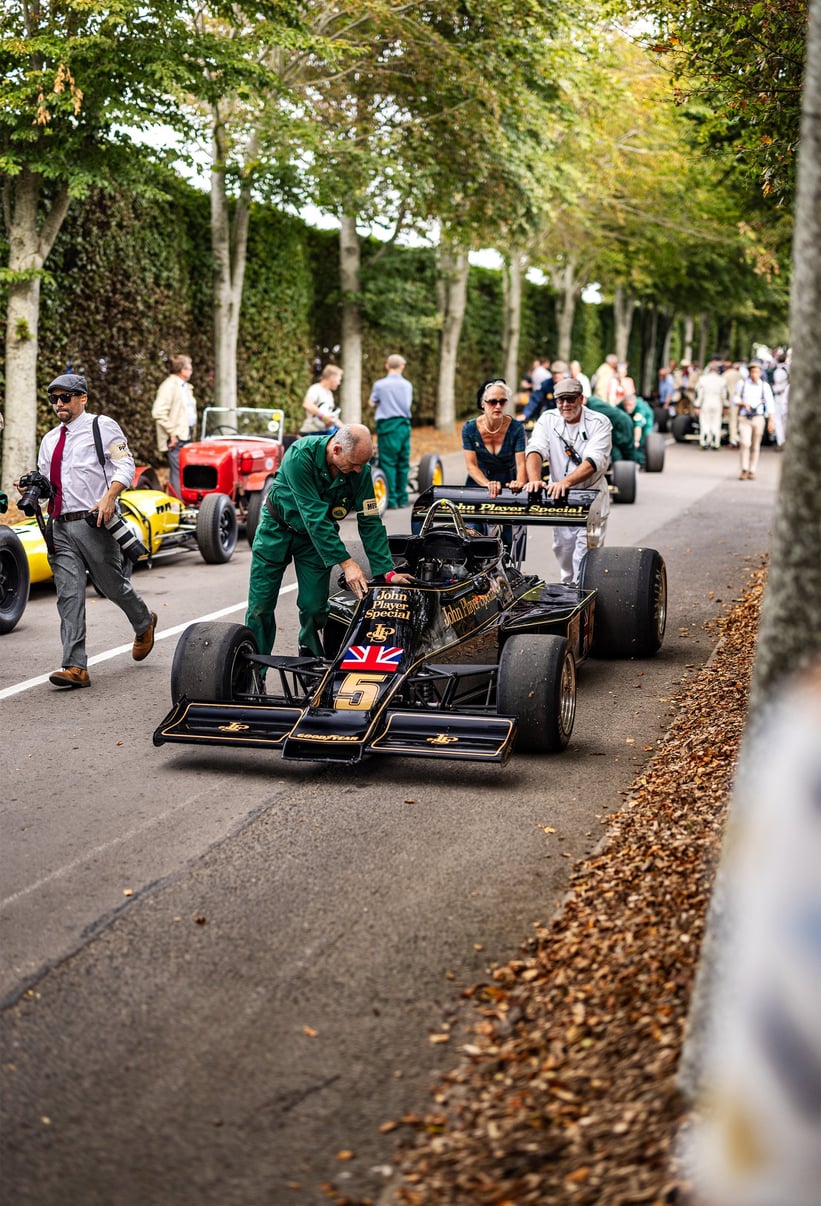 A Celebration of Lightness
2023 is a momentous year for Lotus, marking 75 years since the adored British manufacturer first began simplifying and adding lightness to their famed sports cars. A dazzling array of Colin Chapman's machines flooded Goodwood Motor Circuit, including the Lotus 18 which secured the first win for a Lotus-built car at the 1960 Monaco Grand prix with Stirling Moss behind the wheel.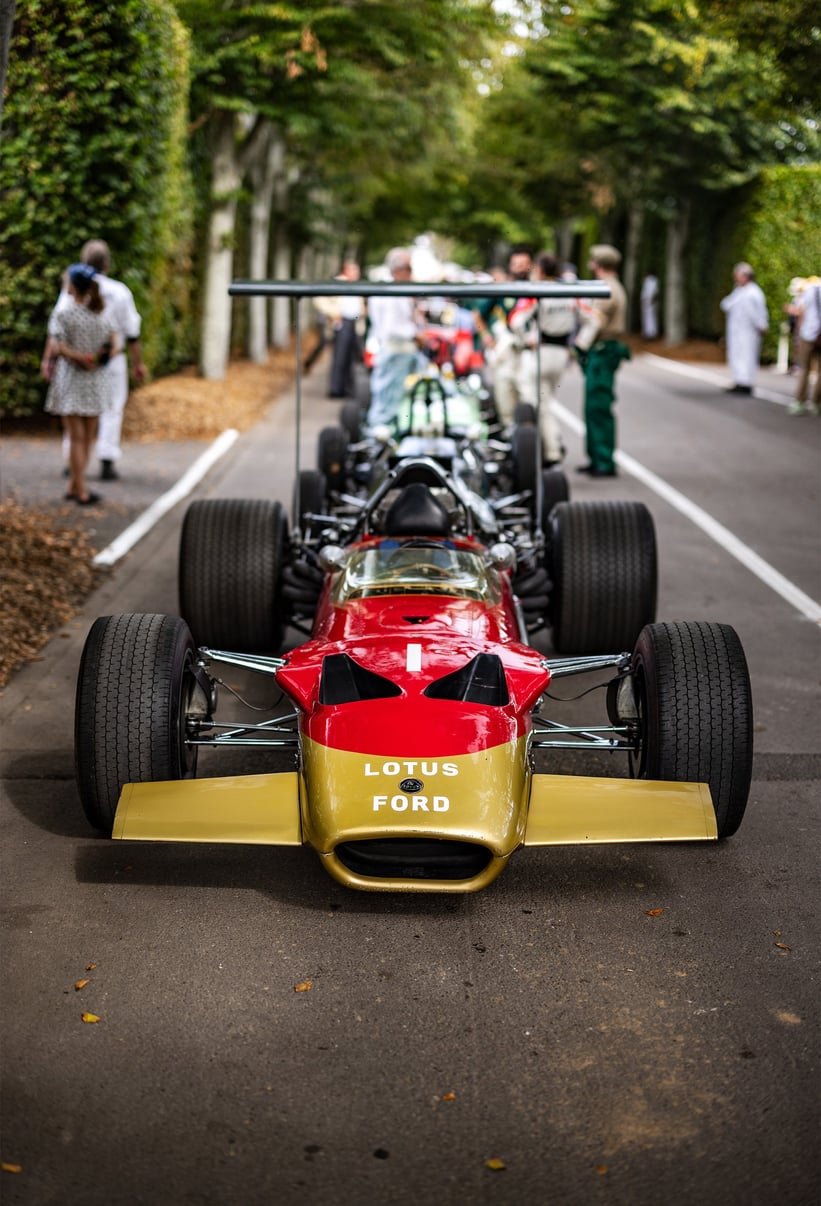 Also present was the captivating high-winged Lotus 49, which was successfully campaigned by Jim Clark and Graham Hill before the lofty spoilers were banned for their propensity to fail, often resulting in a mighty crash. Luckily, no such issues occurred this weekend, and spectators were left to admire the multitude of gorgeous Lotus race cars, in everything from British Racing Green, to Gold Leaf and John Player Special liveries.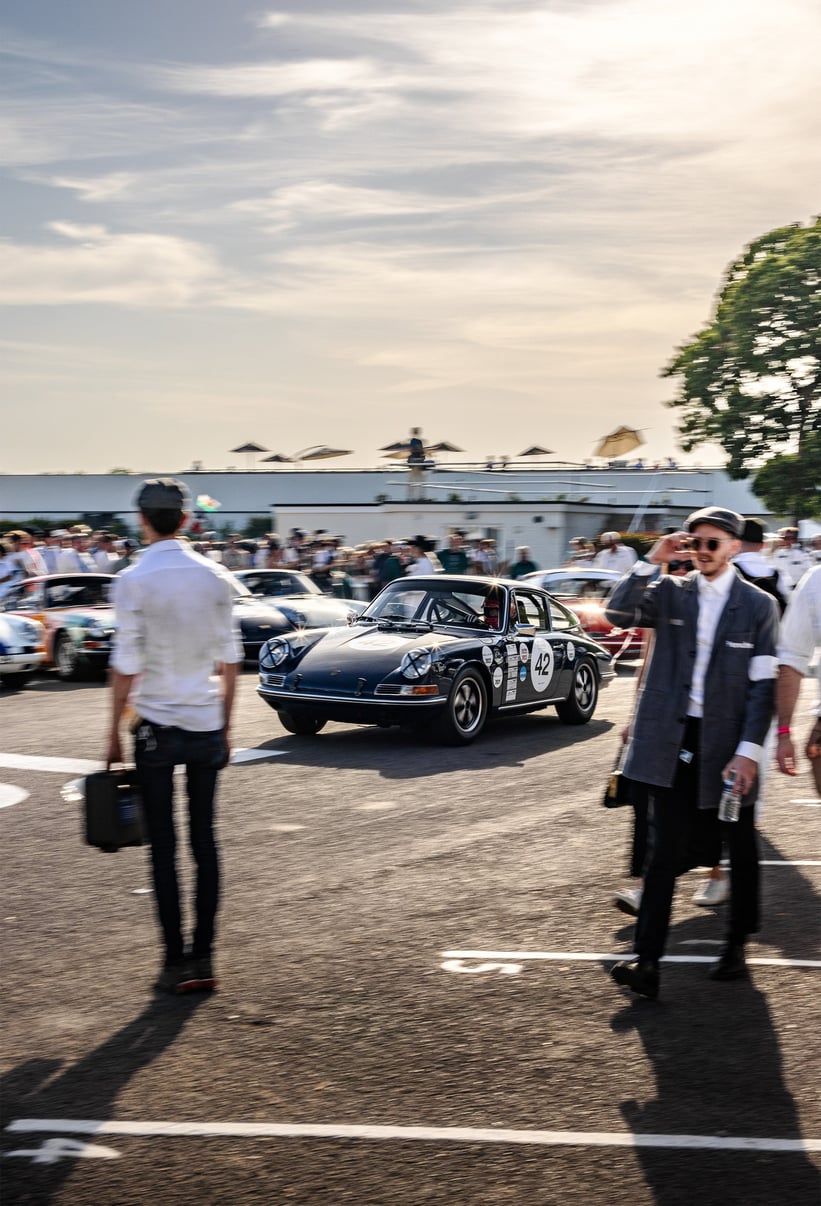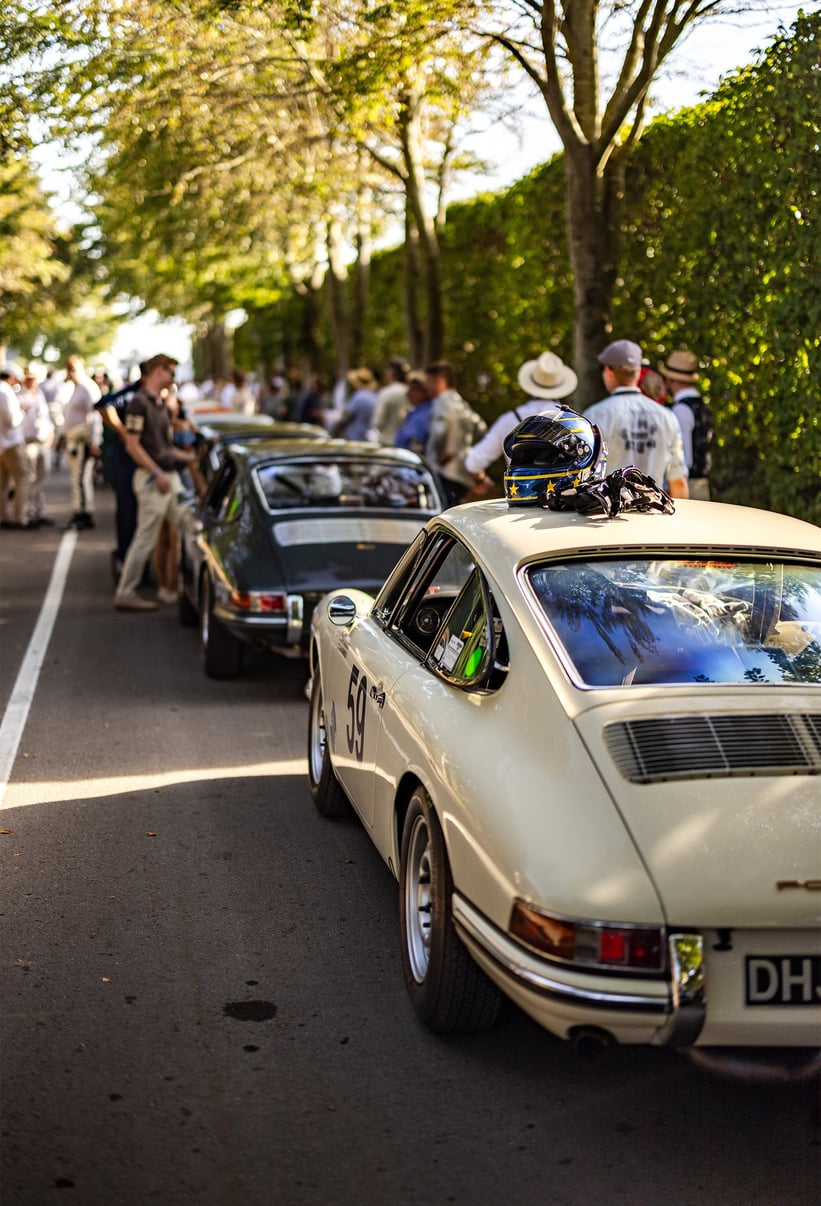 911 Heaven
One of our favourite races of the weekend had to be the Fordwater Trophy, which saw no less than thirty 2.0 SWB 911s take to the circuit in a flurry of Fuchs wheels and flat-sixes. With the likes of Jenson Button, Mark Webber and Tom Kristensen jostling for first place, it was anybody's guess who would emerge victorious.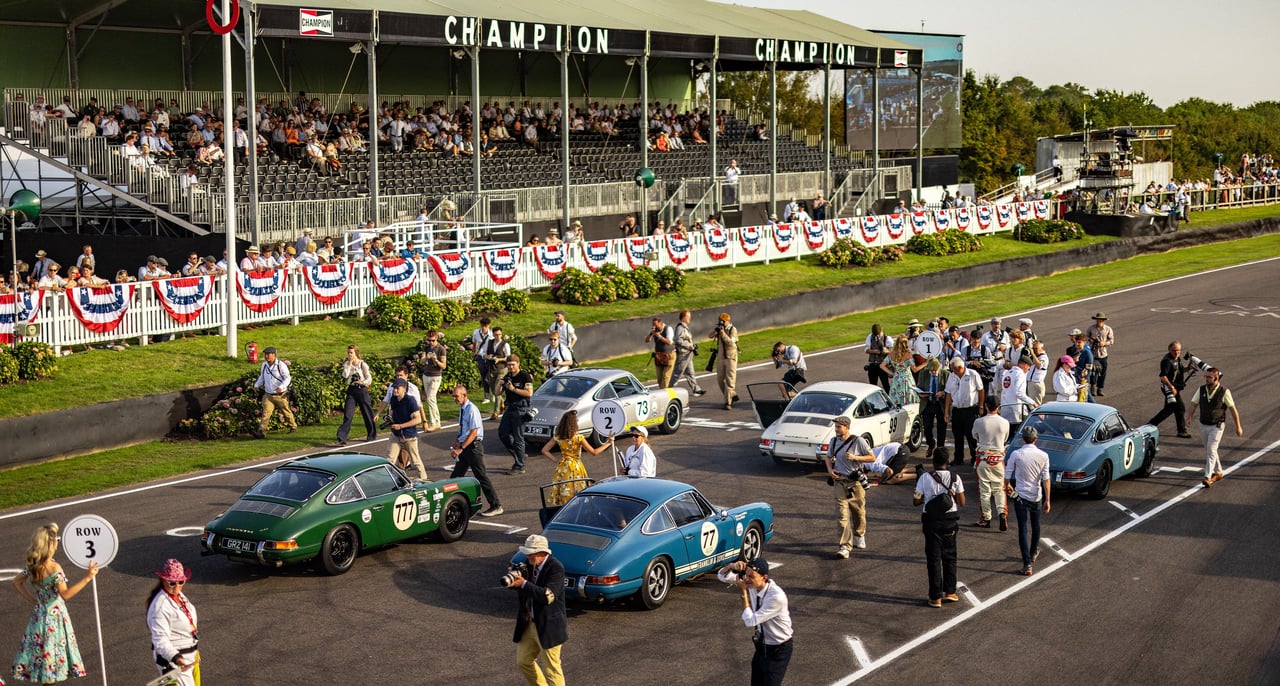 In the end, it was the team of Andrew Jordan and Matthew Holme that took the chequered flag, but the racing was only half of the fun. Walking along the lineup of early 911s (and a few 901s) was a near dreamlike experience, we can still picture the kaleidoscope of liveries and famous faces gathered in the tree-lined road leading to the assembly area.
Racing Snakes
2023 would have marked the 100th birthday of legendary American racer, engineer and team manager Carroll Shelby, and a great deal of this year's Revival was dedicated to celebrating his legacy.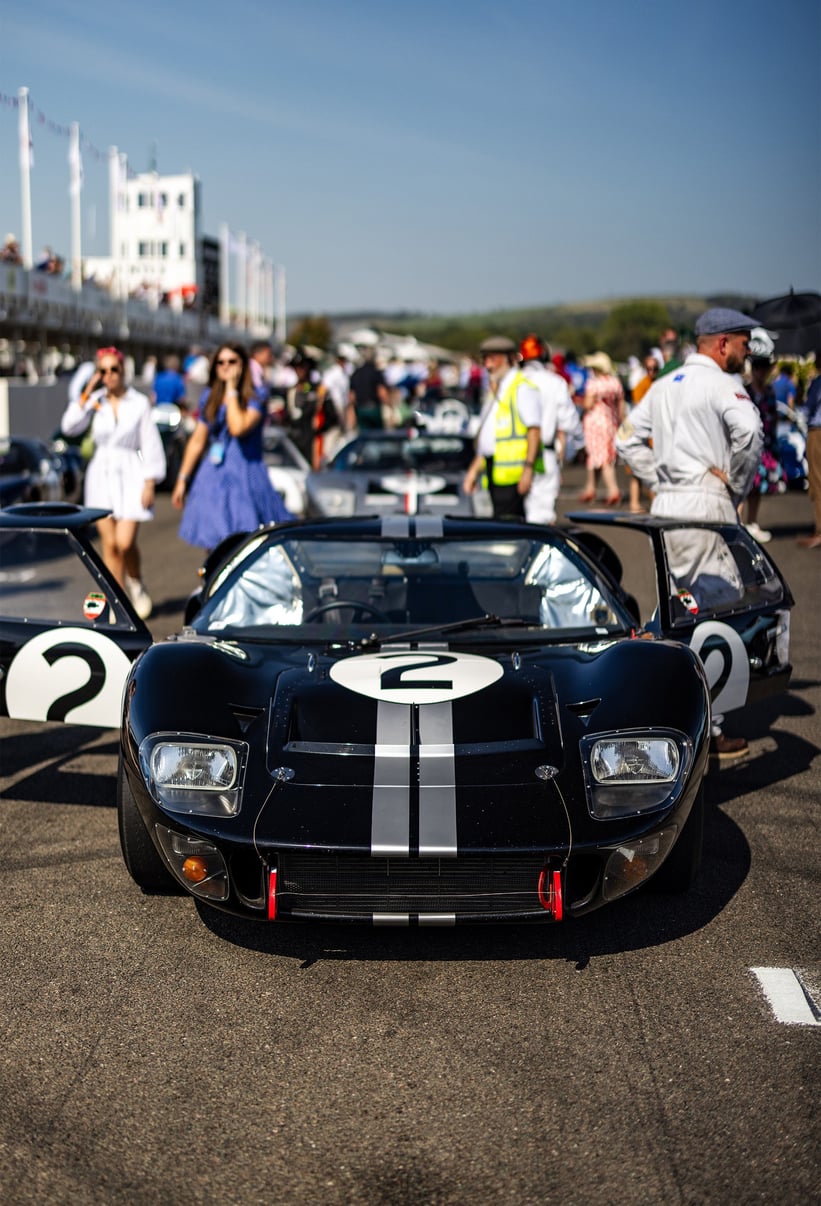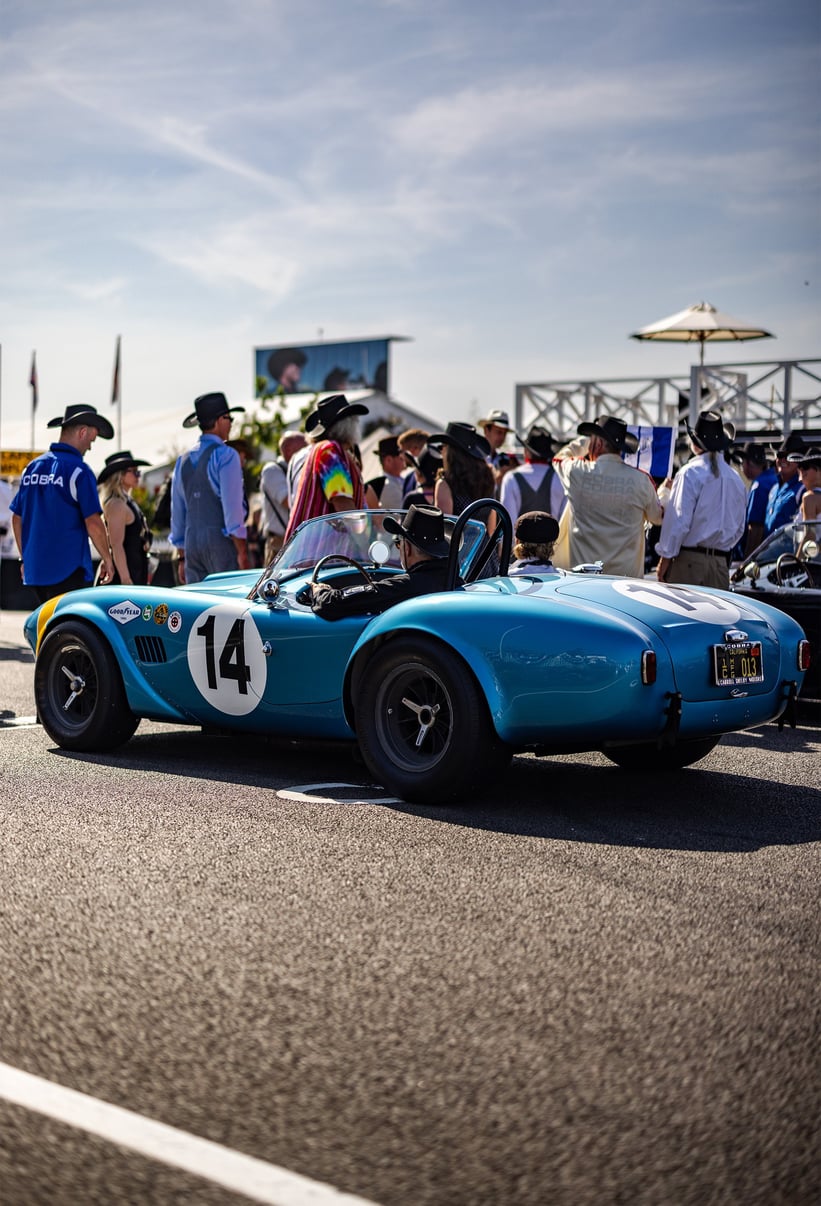 Naturally, swathes of AC Cobras and Ford GT40s took part in the festivities, including the very first AC Cobra ever built, an all-black example which was fittingly driven around the track by grandson Aaron Shelby. Also present was the exact Ford GT40 MkII that broke Ferrari's winning streak at Le Mans in 1966, the MG TC in which Shelby made his racing debut in 1952.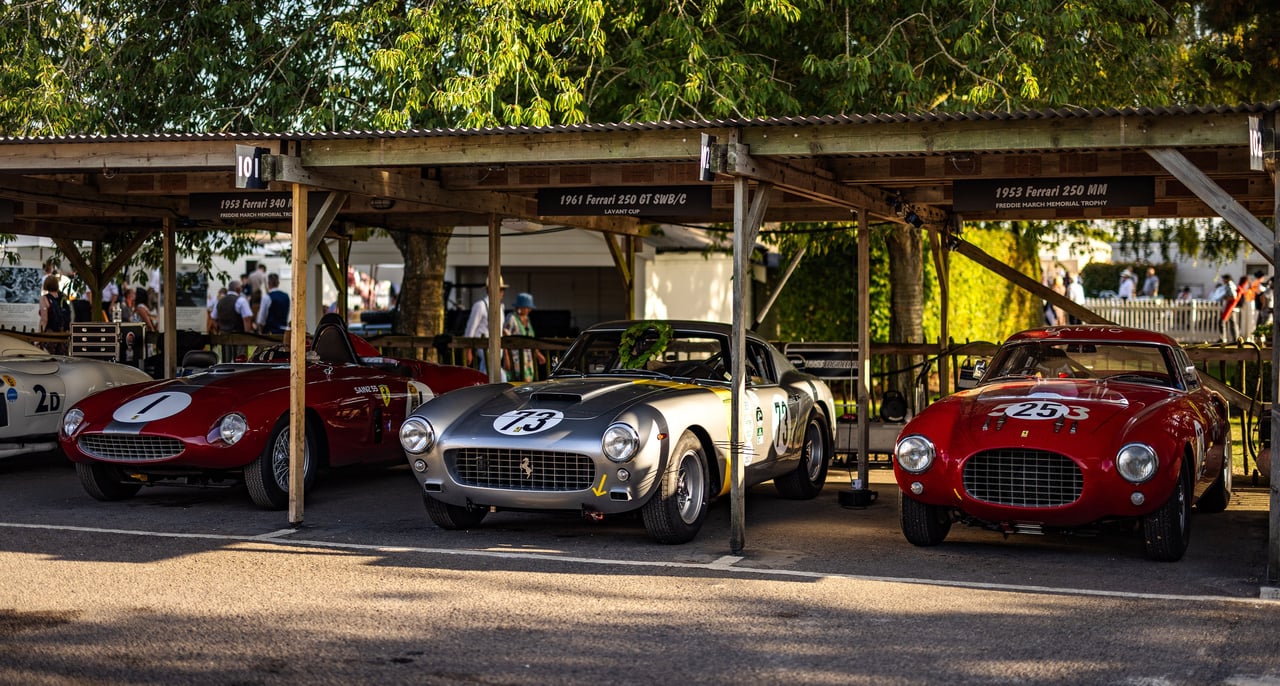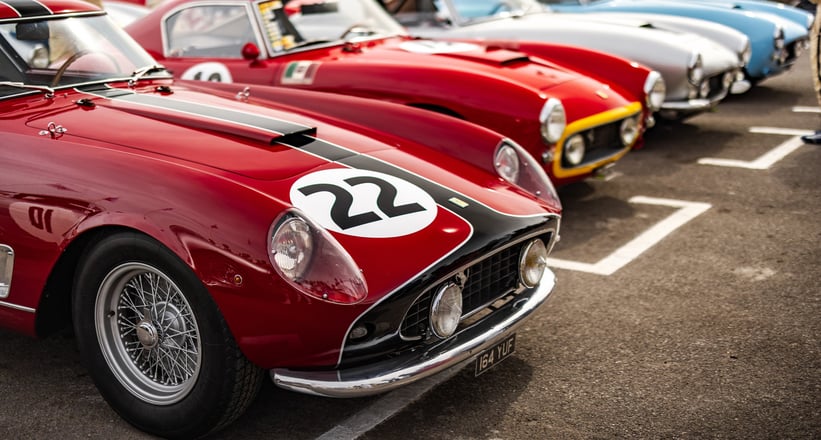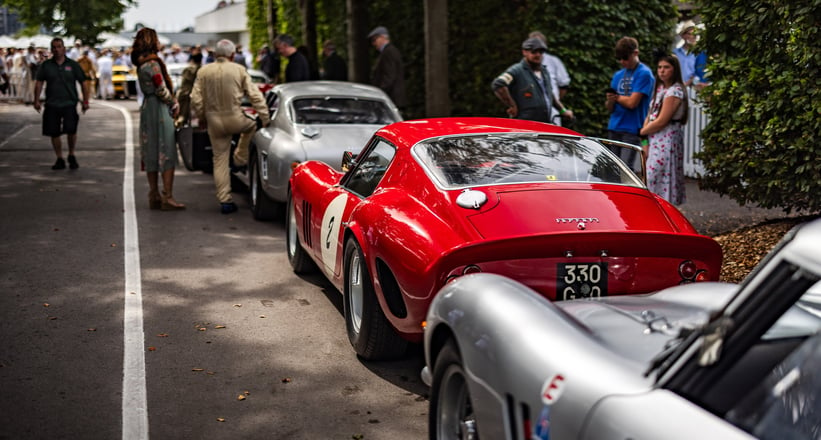 Maranello Mashup
A definite highlight of the weekend was the Lavant Cup, which was arguably the best looking and most sonorous race of Revival 2023, and certainly the most valuable. While our ears were blessed with the roar of over a dozen Colombo V12s, our eyes were equally delighted with the sight of so many Ferrari greats, including a handful of 250 SWBs, a 250 GTO, and even the mythical 250 SWB 'Breadvan'.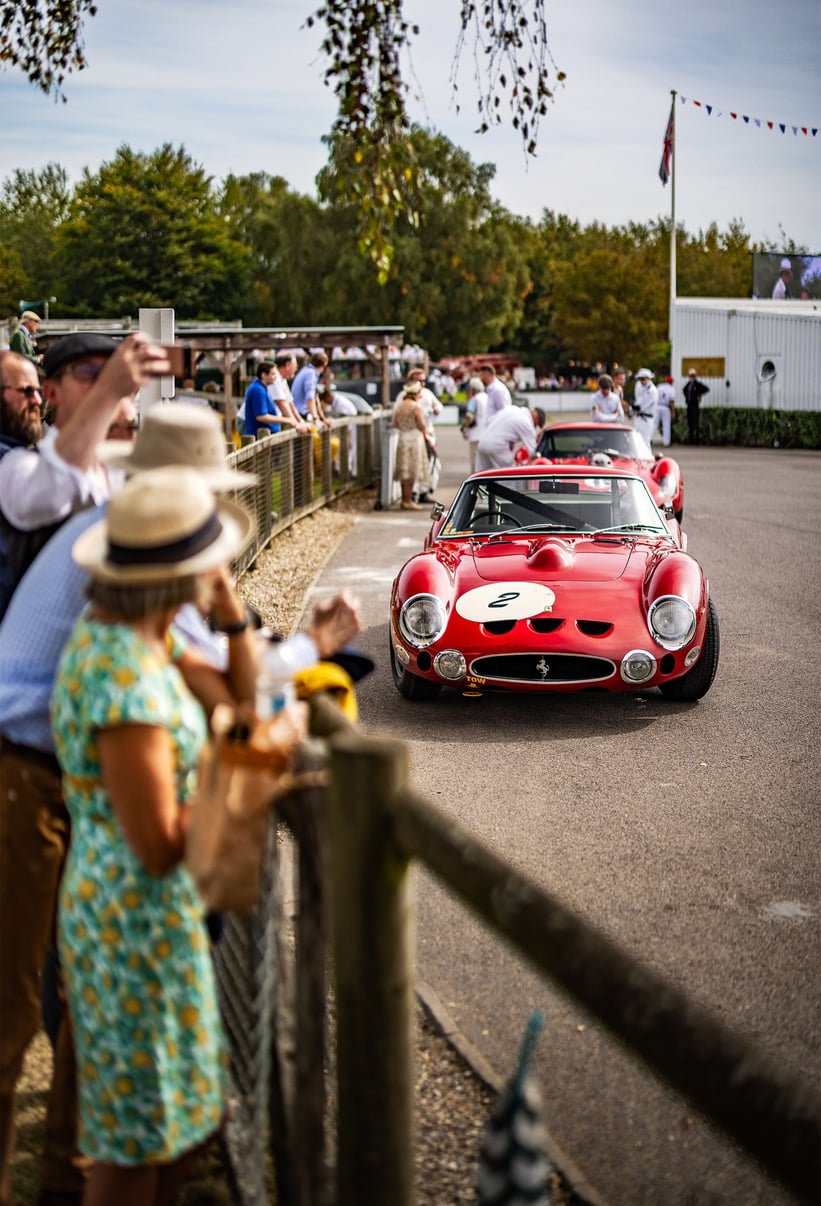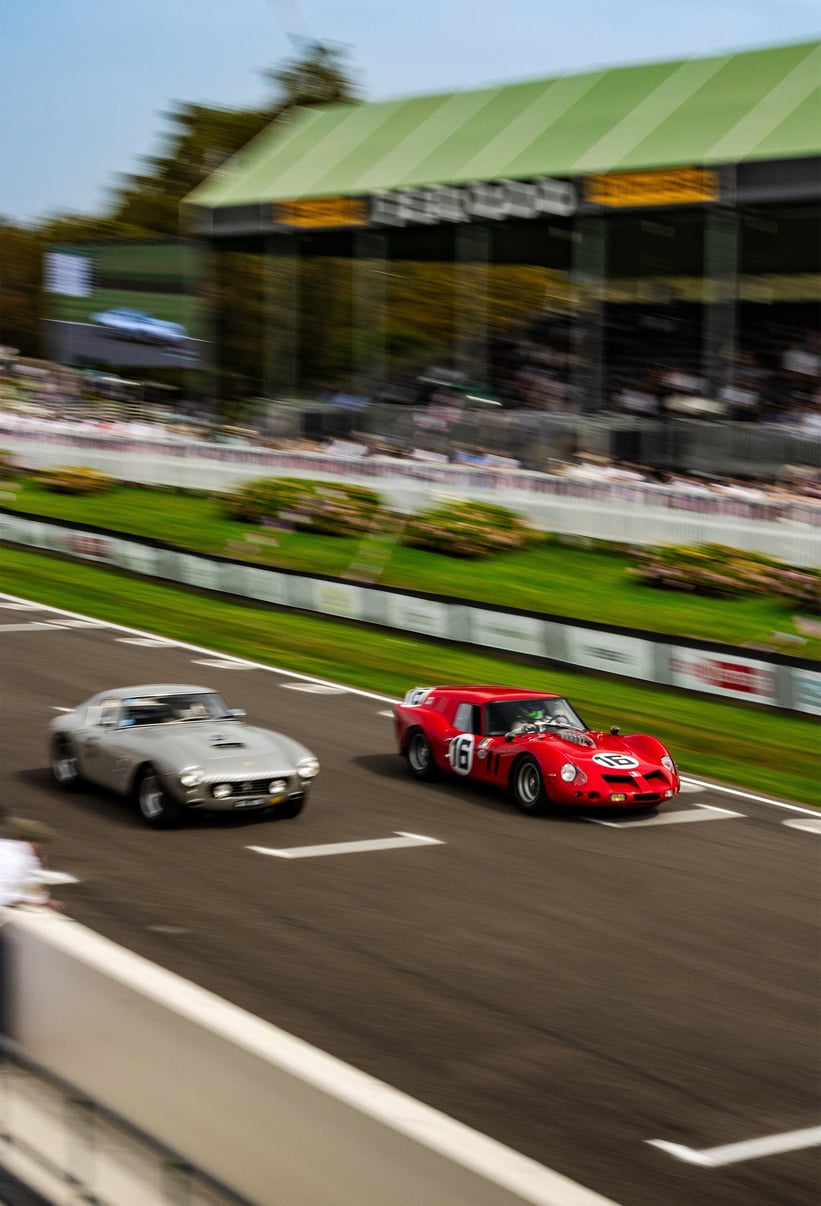 While choosing a favourite from so many prancing unicorns would be an near impossible task, there could be only one winner, and the drivers certainly weren't deterred in the least by the value of their charges. In a race that combined the best of Pebble Beach with the level of contact one would expect from a Rugby match — even resulting in a brief 250 GTO-shaped fireball — it was Rob Hall who drove his battle-scarred 1964 Ferrari 250 LM to victory.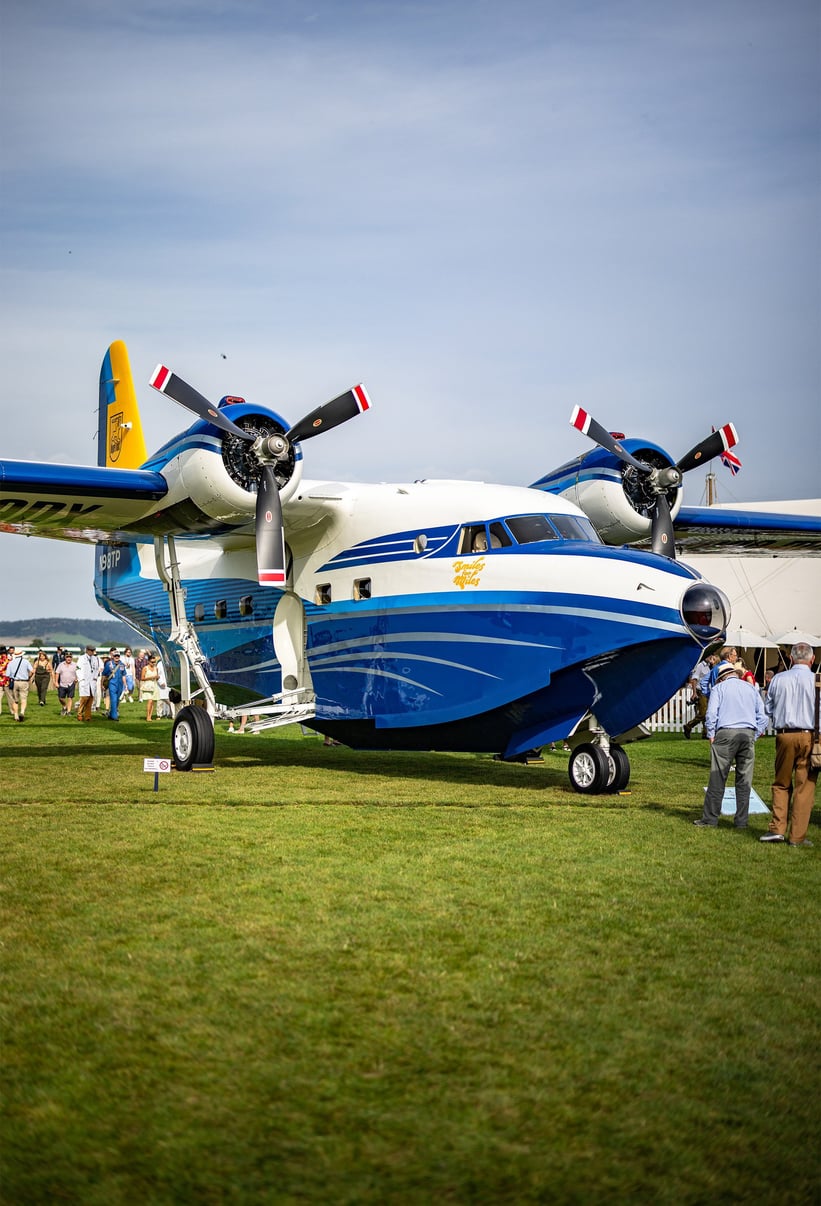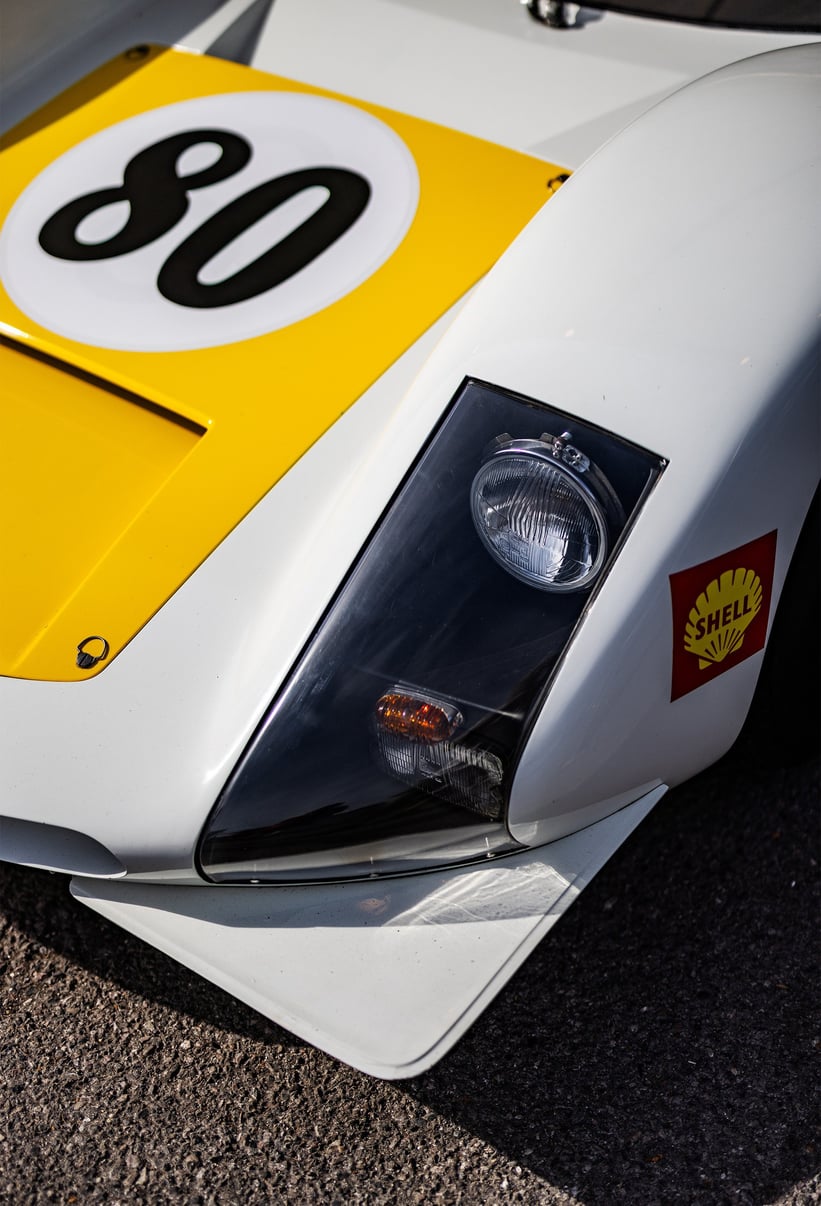 Anything with an Engine
We could fill a book with the spectacular sights and sounds of last weekend, but in lieu of that, there are a few highlights we simply have to mention. Chief among them was Meyers Manx Airways with their 1950s Grumman HU-16 Albatross seaplane, which towered over the rest of the aircraft in attendance. While nowhere near as large, the Saab 93 with its three-cylinder two-stroke 750cc could have easily drowned out any engine at Revival with its 122 decibel wail.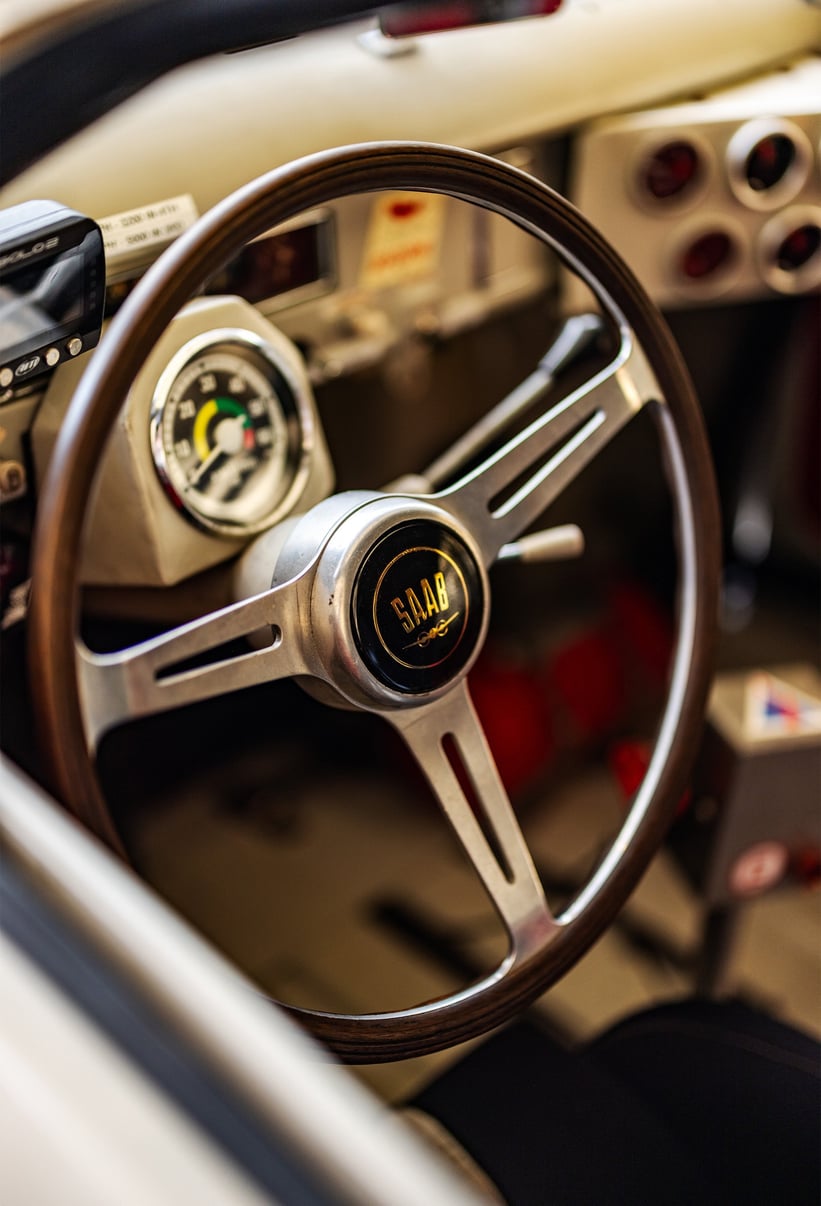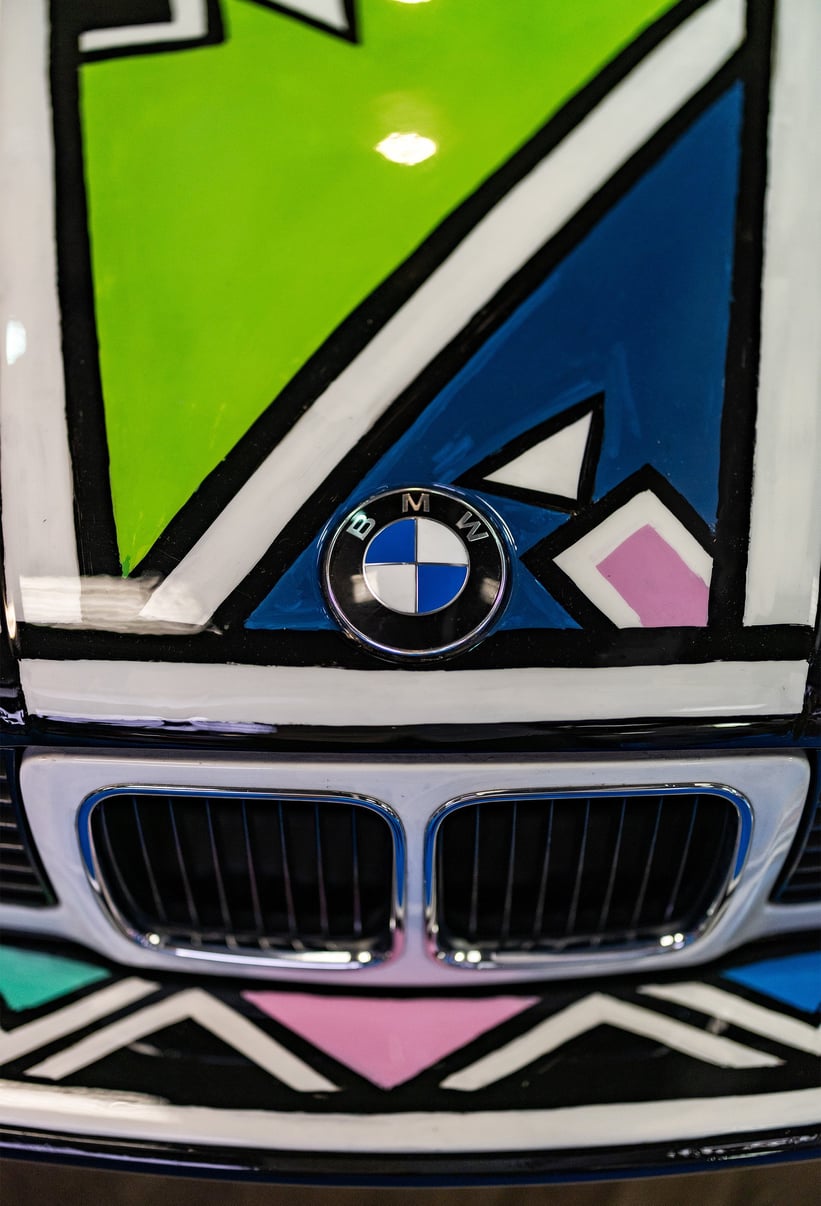 However, the car that we really didn't expect to see was the 1991 BMW 525i Art Car, painted by Esther Mahlangu in the traditional Ndebele style. Easily one of our favourite art cars of all time, it was fantastic to admire each and every brushstroke on the colourful BMW, which was possibly the only car that could drag our attention away from Jenson Button's neighbouring Lotus Evija, resplendent in Brawn colours.
Photos by Mikey Snelgar