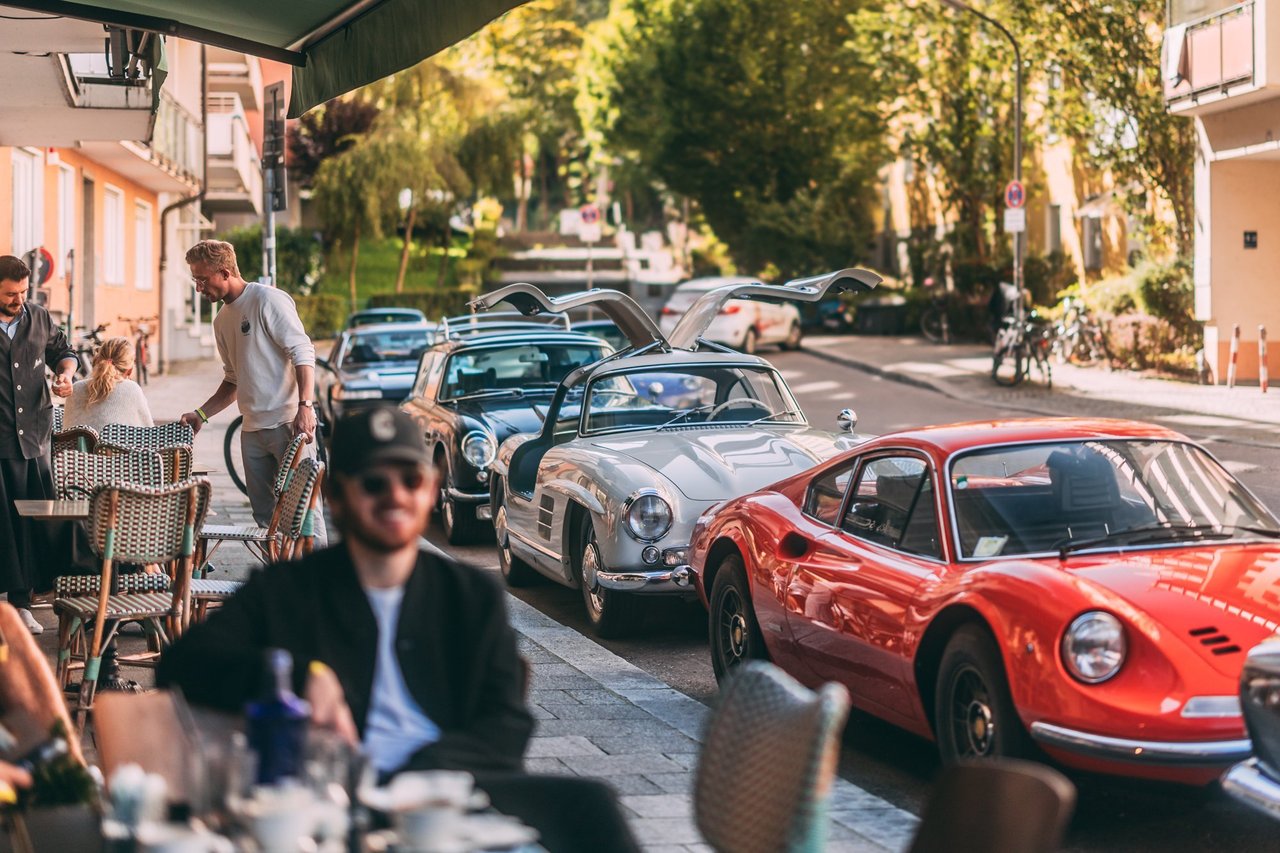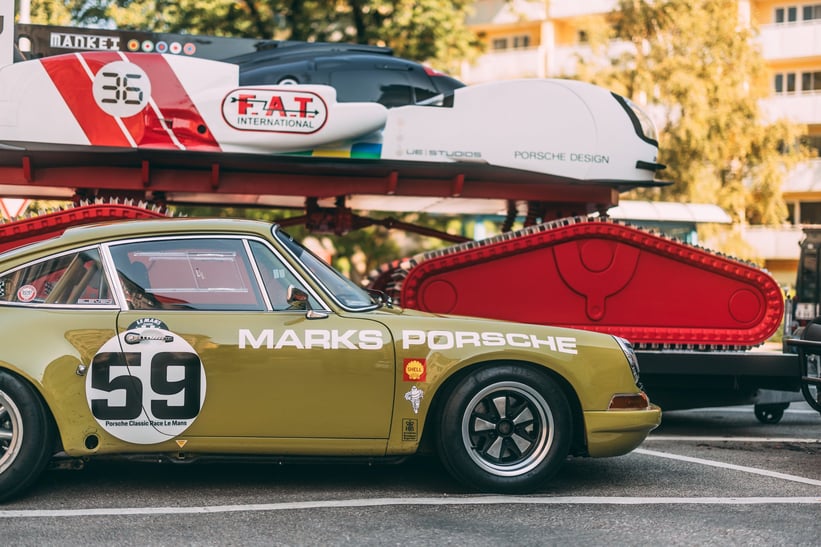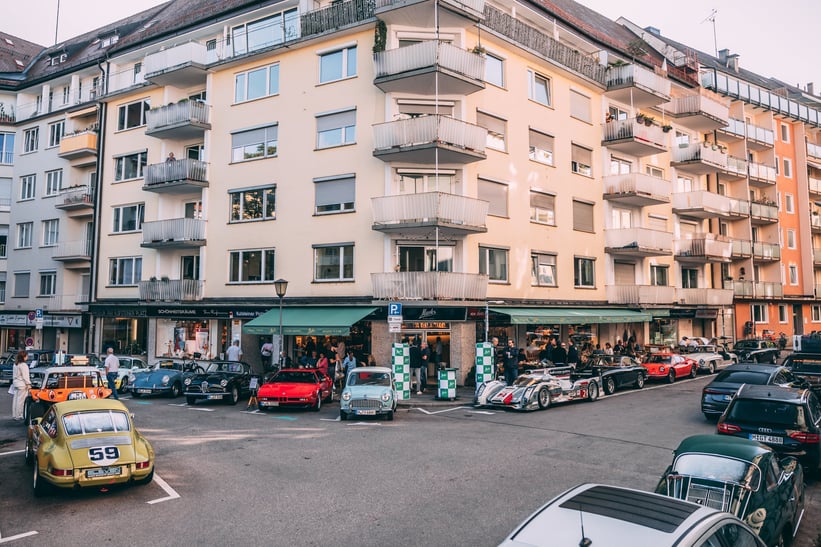 Cars connect people – and not only directly, as a means of transport between remote places. A car can be an interface for a road trip with friends, or a refuge for the first date. The automobile is also an important cultural asset whose design, history and aura have fascinated people for more than 100 years - and across all national borders, age groups and cultural divides. Numerous concepts for the mobility of tomorrow have been presented at the IAA Mobility in Munich this week. And of course, the car will continue to bring people together in the future – regardless of whether it is fully electric or with e-fuels in the tank, with a classic steering wheel or fully autonomous, made in China or Bavaria. But authentic automotive culture, which is created by people and constantly reinvented, can be experienced only beyond the large exhibition stands – at the numerous satellite events, parking lot meetings and road rallies that have developed around the IAA.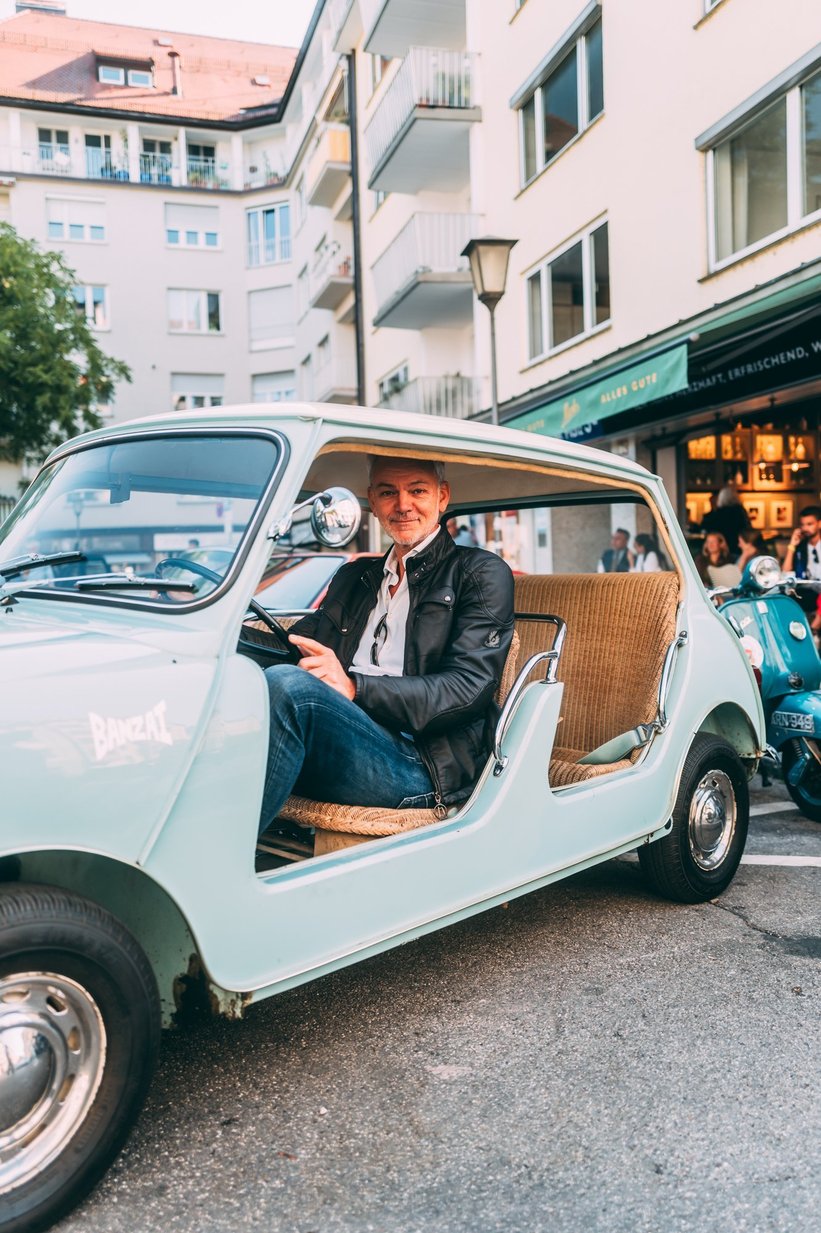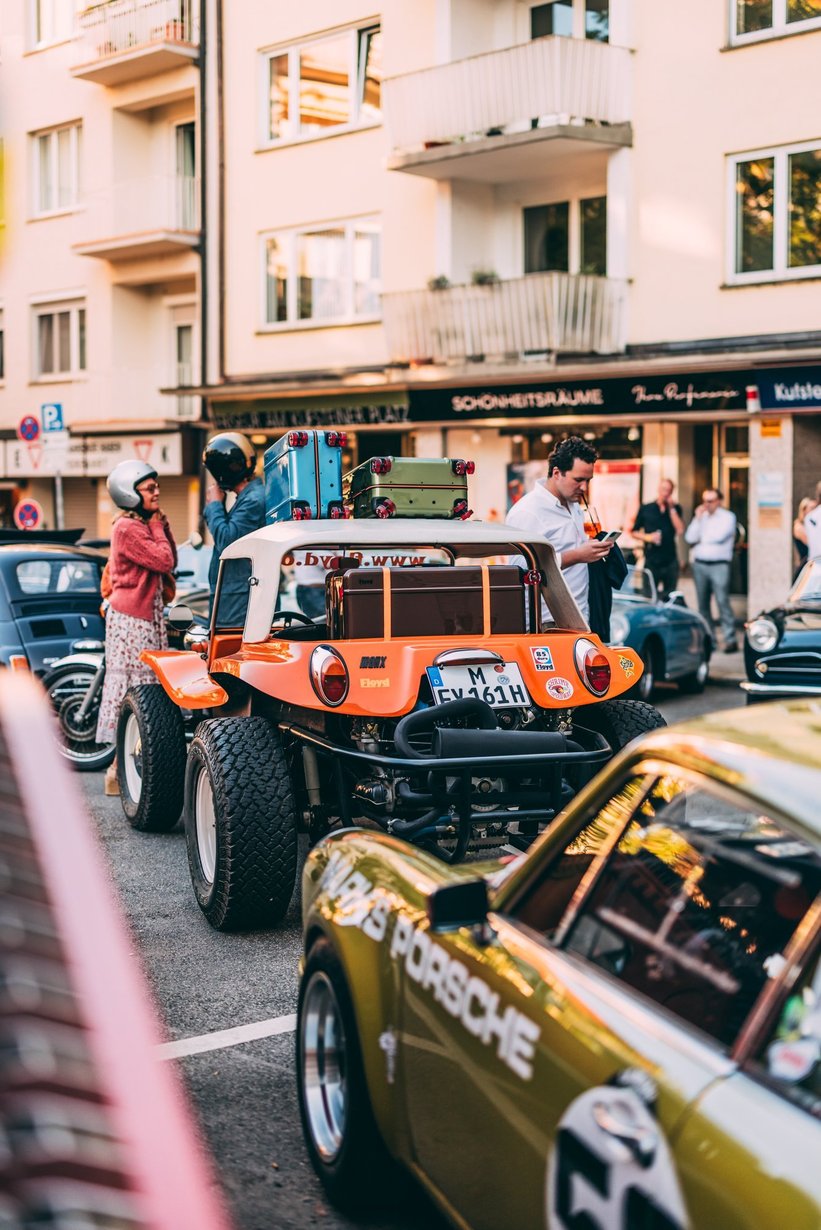 Marks Feinkost, founded in 1964 and run by Cornelius Dornier and his partner Kaspar Triller, is a Munich institution. The delicatessen and bistro has been a meeting place for car lovers for many years. This is also due to the fact that Cornelius himself is an aficionado in historic racing and an avid car collector, just like many of his guests. At breakfast with a customer, the idea for a small event during the IAA was born, which spread like wildfire through word of mouth. So it happened that a not inconsiderable part of the Munich automotive industry spontaneously rescheduled their daily routine. And when Cornelius Dornier asked Classic Diver if we wouldn't be interested in supporting the first edition of "Marks & Cars" and moderating a panel discussion on the topic of automotive culture, we naturally agreed immediately.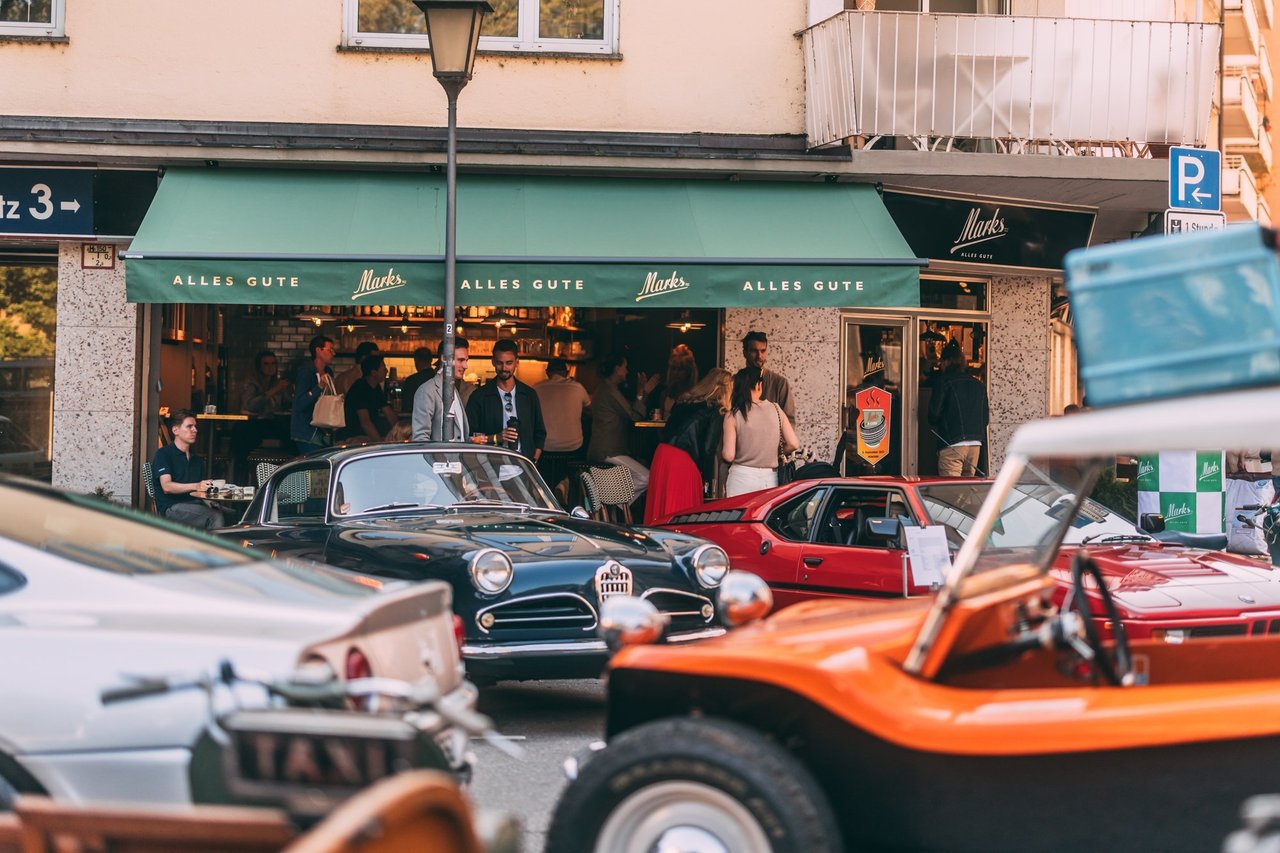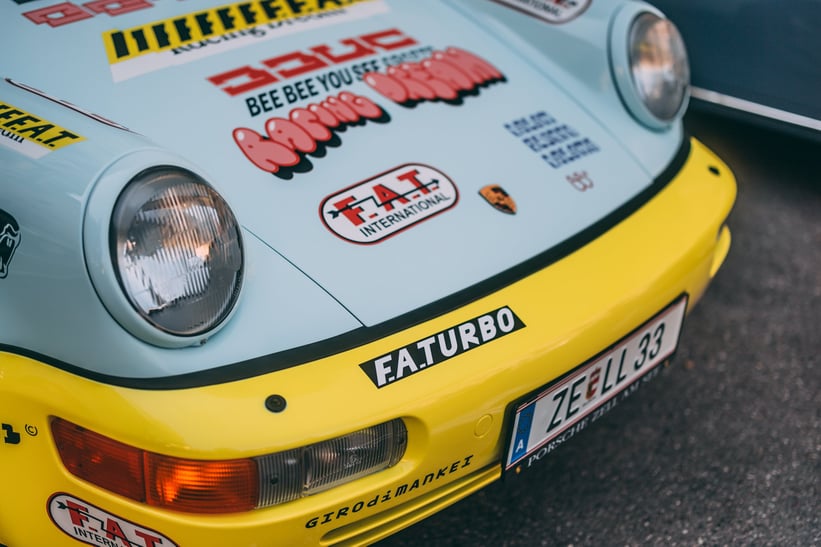 And indeed, on Wednesday afternoon, the forecourt of the Mark looked exactly how we wanted it to – full of good and relaxed friends (including executives, designers, racers and photographers), plus numerous unconventional and quite surprising cars. There were veritable icons such as a Mercedes-Benz 300SL, a Ferrari 250 GT Lusso or an Aston Martin DB6 Shooting Brake from the Weekend Heroes garage, next to a Mini Beach Car and the crazy Porsche 919 Snowcat from FAT International. Still, it doesn't always have to be the big guns: in fact, the small, glittering orange Meyers Manx was admired by Floyd, as was the BMW M1 from BMW Classic's dream garage and the Le Mans-winning racing car from 2013, which Audi brought to the event – together with a modest Audi 80 Avant. Car love knows no limits.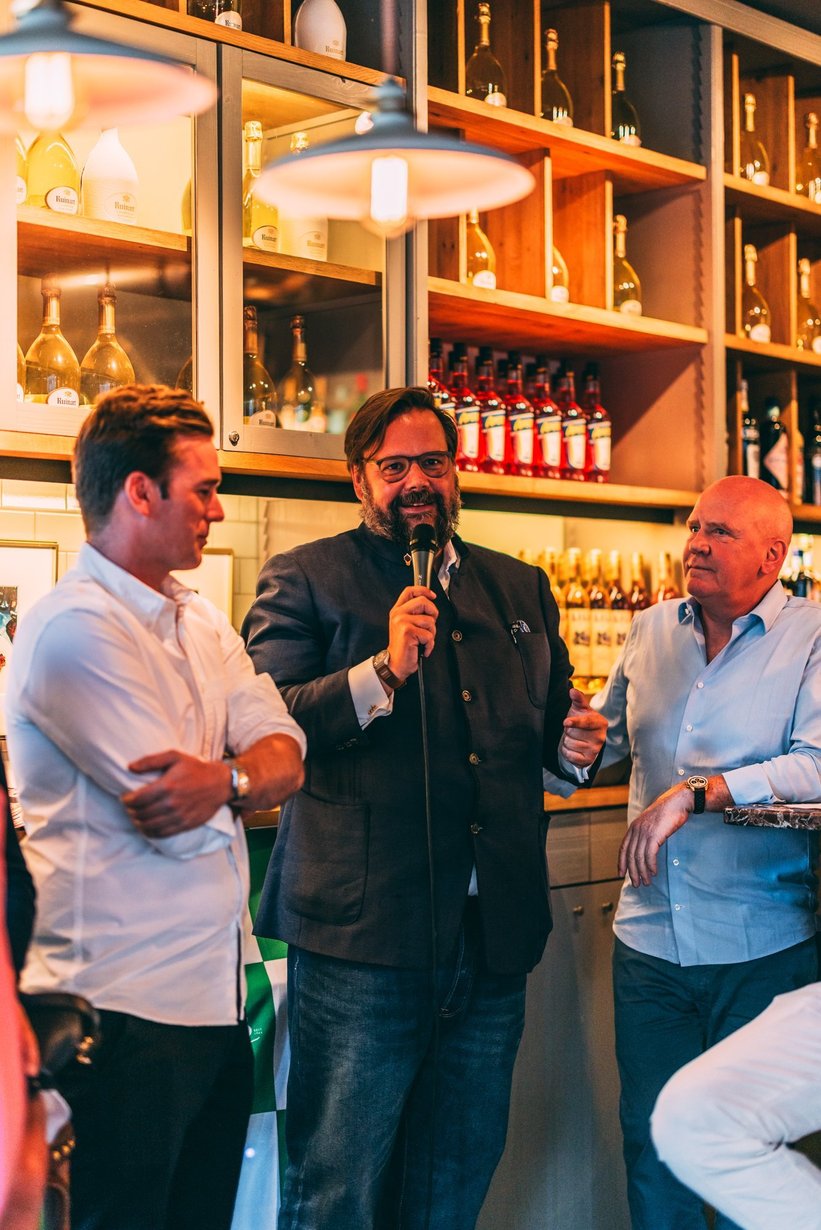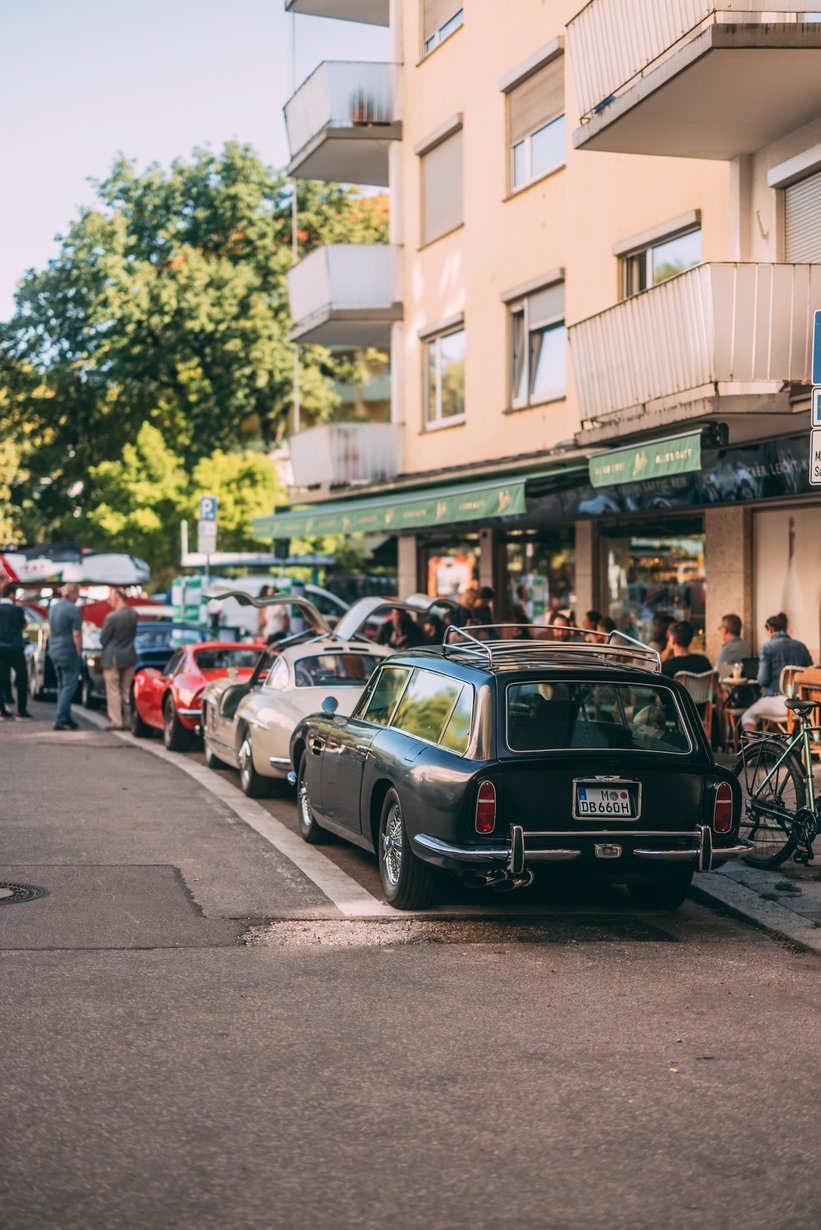 Away from the big brand events, we wanted to talk to our guests in a relaxed manner about how cars and their culture connect us today and in the future. Also present was Ferdi Porsche, who has recently created the most exciting car meeting place in the Alps with FAT International and the Mankei, as well as MINI design boss Oliver Heilmer, Curves publisher Stefan Bogner and racing communication expert Nicole Purdy. At the best aperitivo time, Classic Driver frontman J. Philip Rathgen took the microphone and asked his guests about their earliest automotive memories and moments when a car connected them with someone special. Nicole remembered sitting on the dashboard of her mother's Camaro while Ferdi talked about driving in his father's Porsche 911 Targa, during which he stood in the passenger seat and let the wind rush around his ears.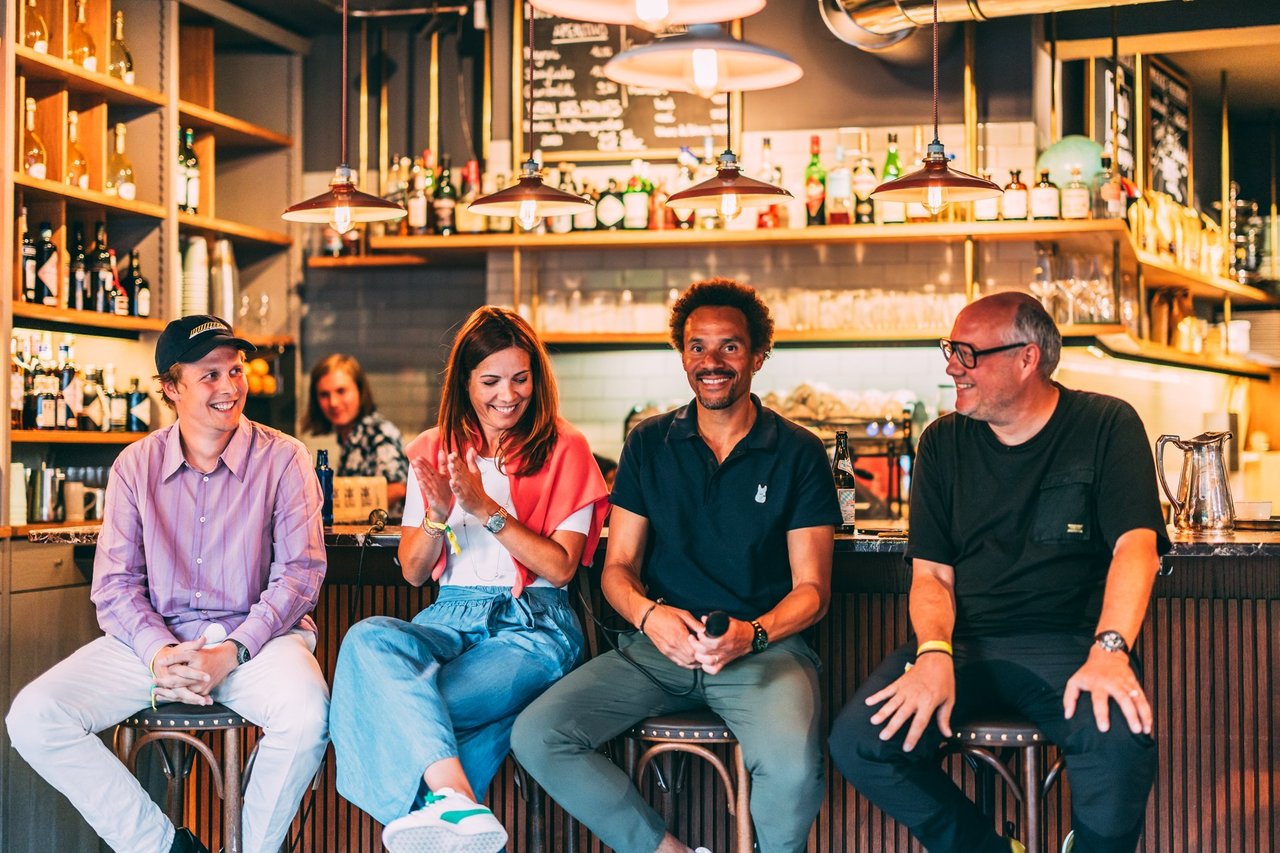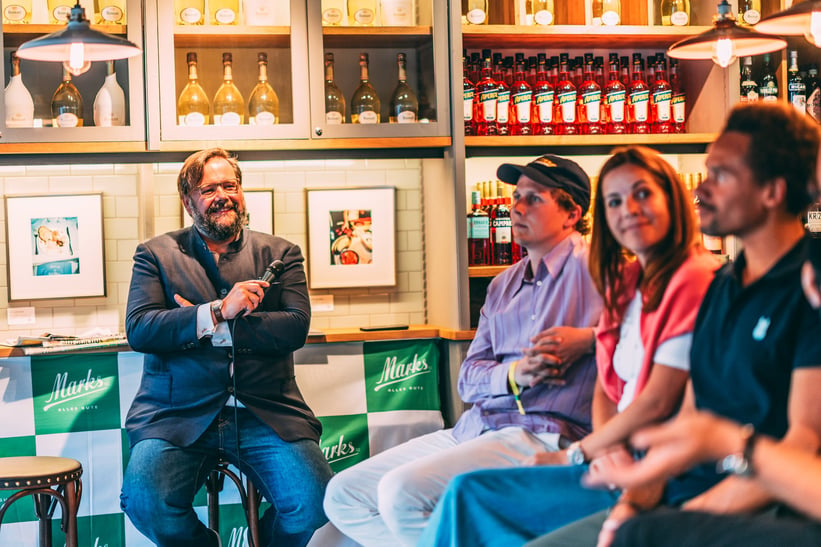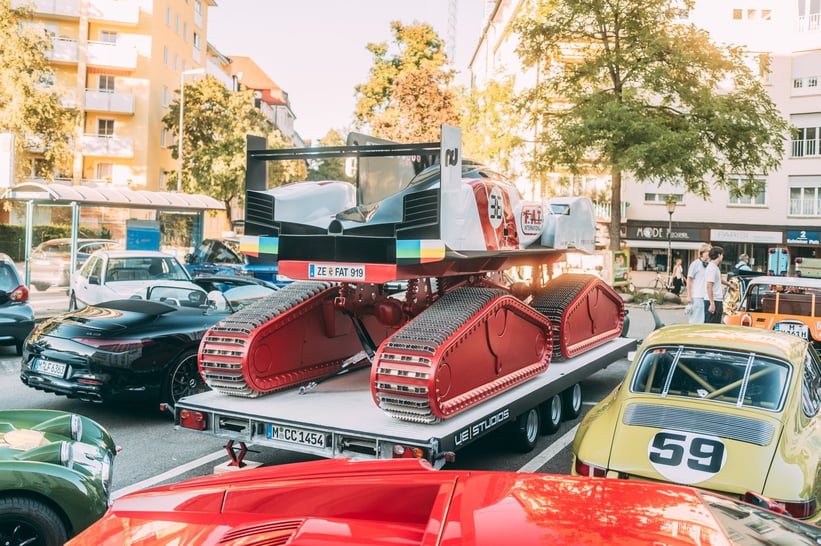 But in the context of the motorshow, we had to ask some bigger questions as well. Where is car culture headed? Will we still be able to lose our hearts to fully electric SUVs? Oliver rightly recognized that car tastes are constantly changing – and we would be surprised which cars of today would be celebrated as classics at Marks & Cars in the future. He cited the Fiat Multipla as an example of a long-disregarded car that is suddenly celebrated as a design icon. What's important is whether a car can bring people together – be it with a thundering V8 or a bizarre design. For Stefan, who is constantly on the move all over the world for Curves, it's not just cars, but also the roads that are the "connectors" that bring people together, as he regularly goes on tours in the Alps with his Porsche friends from Iceland and Thailand. Ferdi also referenced the Giro di Mankei, a recent cycling race on the Grossglockner, in which a couple from Vienna even fought their way up to the top of the pass on a tandem. Sometimes two wheels are enough for happiness.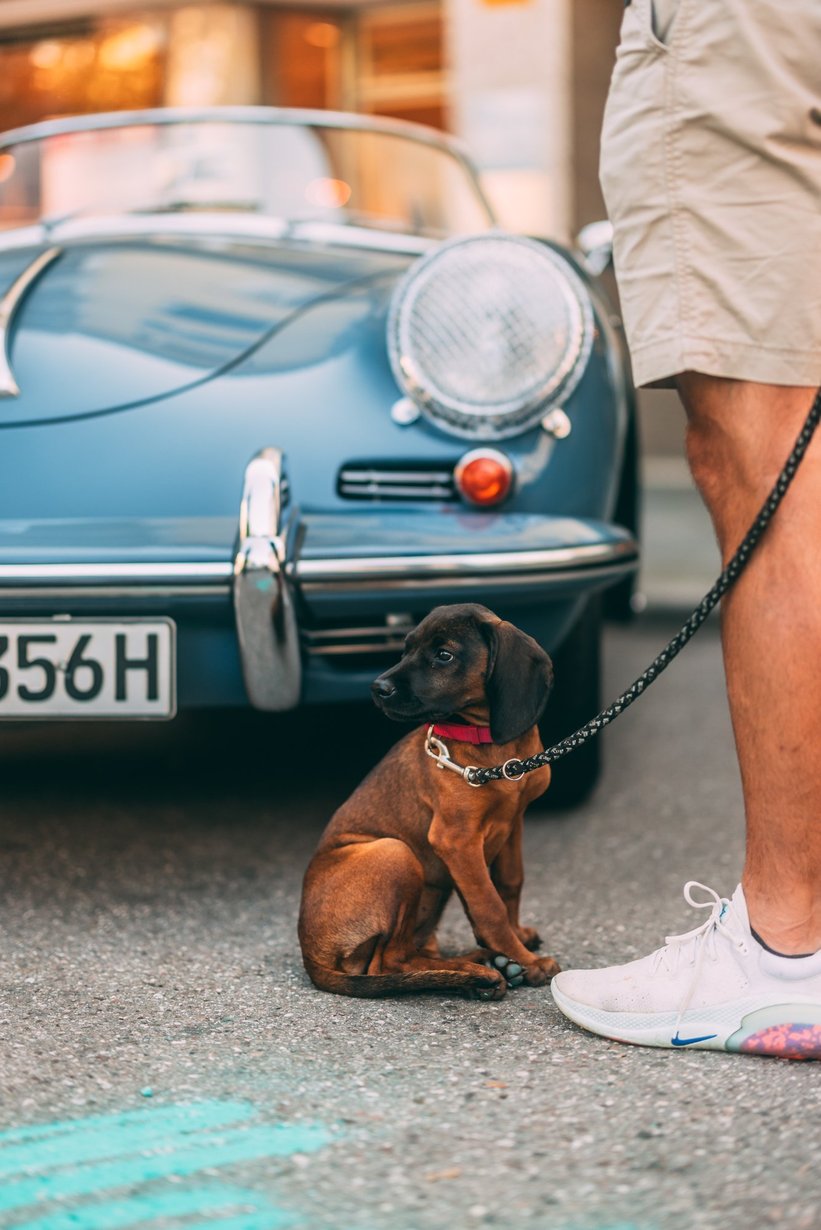 This first edition of "Marks & Cars" with Classic Driver might not have set a new course for the mobility of the future, but it did jointly explore the fascination that the car still has today as a connecting element between people – something that will hopefully continue into the future. As long as there are places like Marks, where car lovers can not only find an excellent cappuccino, but also like-minded people (and with a bit of luck even a parking space), we can look to the future of the automobile with confidence.
Photos: Stephan Bauer