Building the Carrozzeria Touring Disco Volante: Part 3
Classic Driver has been granted full access by Carrozzeria Touring to the stages in the construction of the first production Disco Volante, prior to its launch at the 2013 Geneva Show...
Part 2 was all about finishing the body and its component parts. Now, it's time to create the interior panelling and carefully paint the new car.
Yes, it looks almost like the finished car, but the unpainted 'body in white' still needs further checking for alignment. Plus, the panel gaps need to be carefully regulated for both distance and consistency. This is a hand-made car, after all, by one of the world's great coachbuilders.
Meanwhile, the interior parts are cut to shape, then formed, and welded or bonded to the body/chassis unit. The glass is trial-fitted again and many of the main systems (lighting, dashboard, etc.) are temporarily assembled and their location is verified for alignment.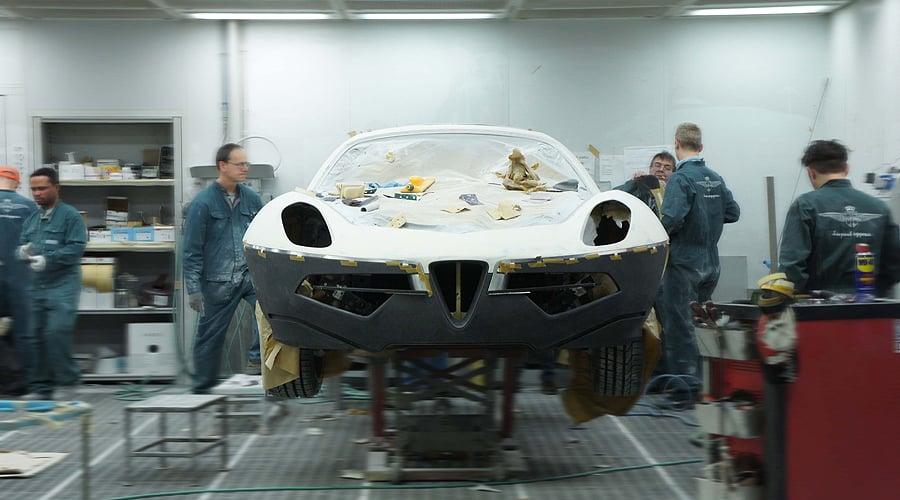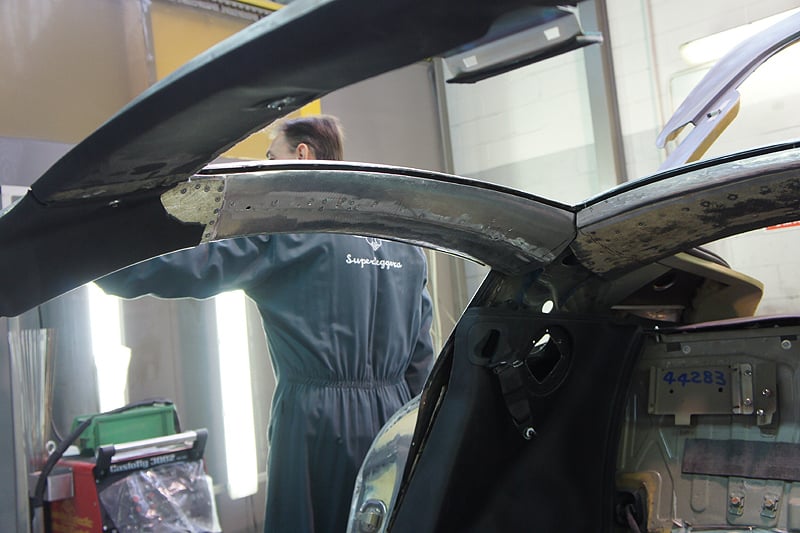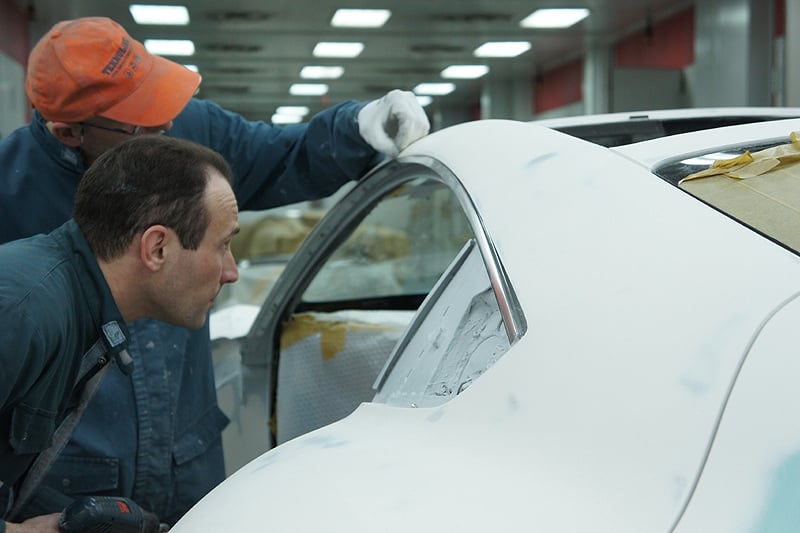 The car is now ready to be painted. First, all panelwork is meticulously filled, smoothed and given a coat of primer.
In parallel, all interior and exterior trim will have been finished, to be ready for painting, too – if appropriate.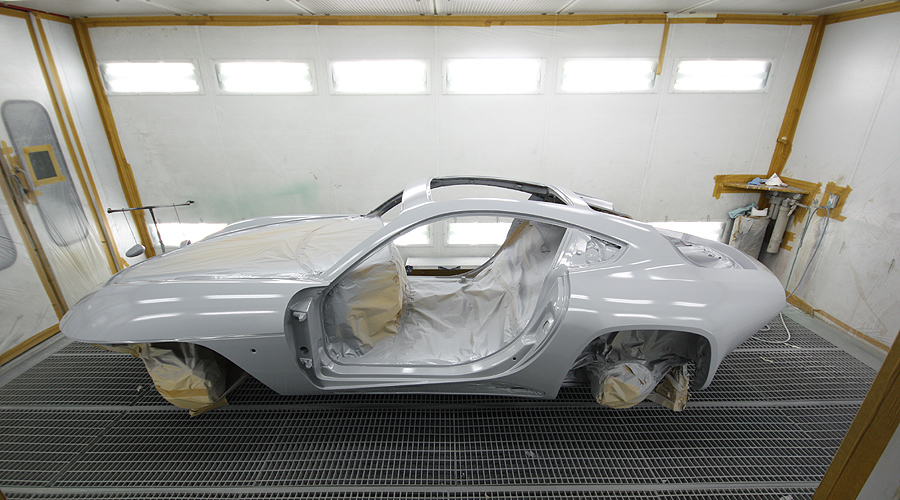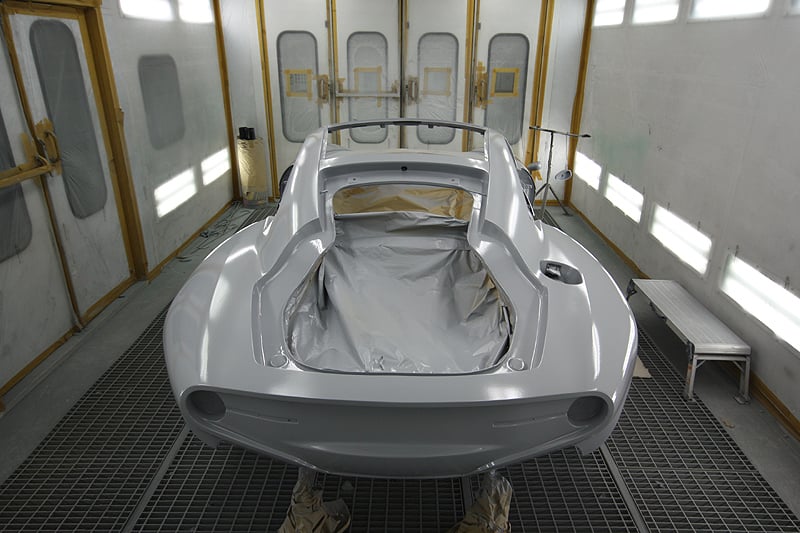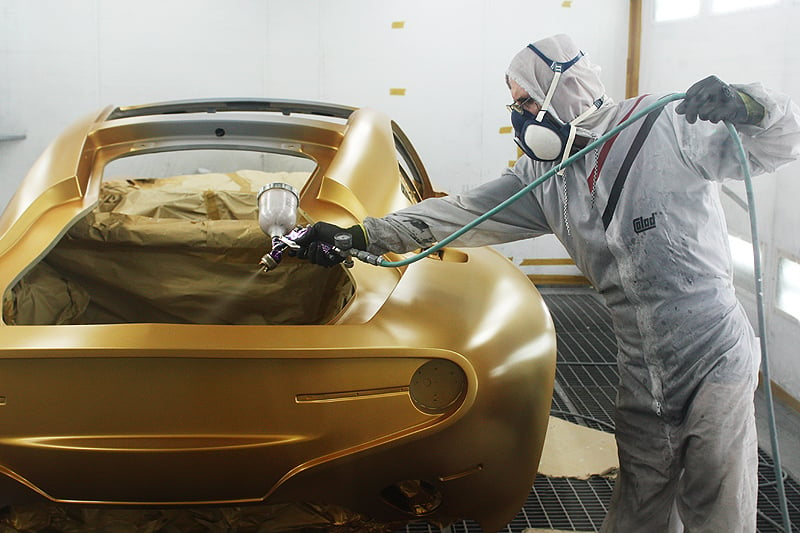 It's now time for the Geneva Show car's special 'Flame Red - Touring Superleggera' paint to be formulated and applied to the now primered bodyshell. For this colour, first gold is sprayed, then red, then clear lacquer. The gold layer gives the shade a lustrous 'flame' effect.
Final painting is as much the 'coachbuilder's art' as hand-beating aluminium and steel. The quality of Carrozzeria Touring's paint shop is recognised the world over, and is often used by major motor manufacturers for low production run work.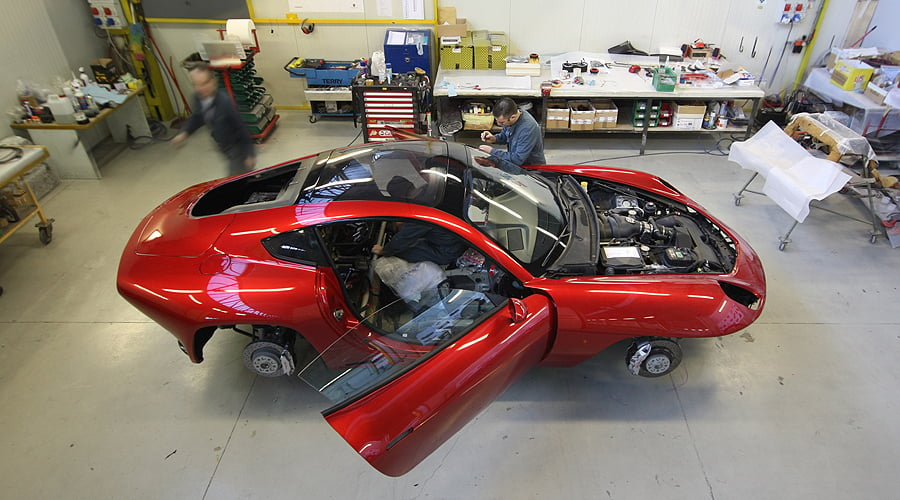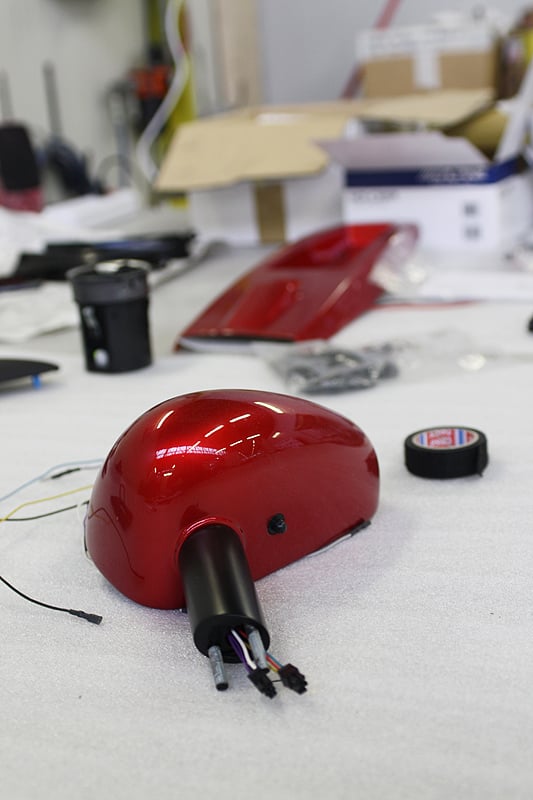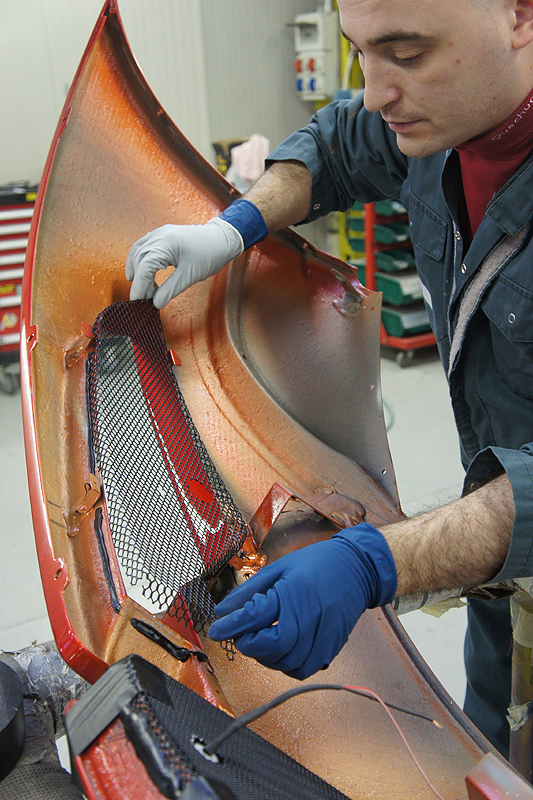 Painting completed, the next process is to reassemble the stripped-down components of the car, together with all the bespoke interior trim.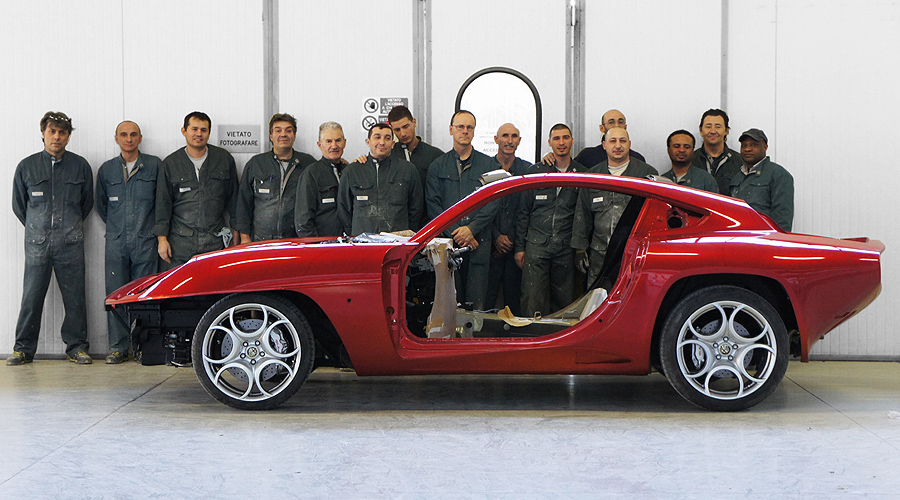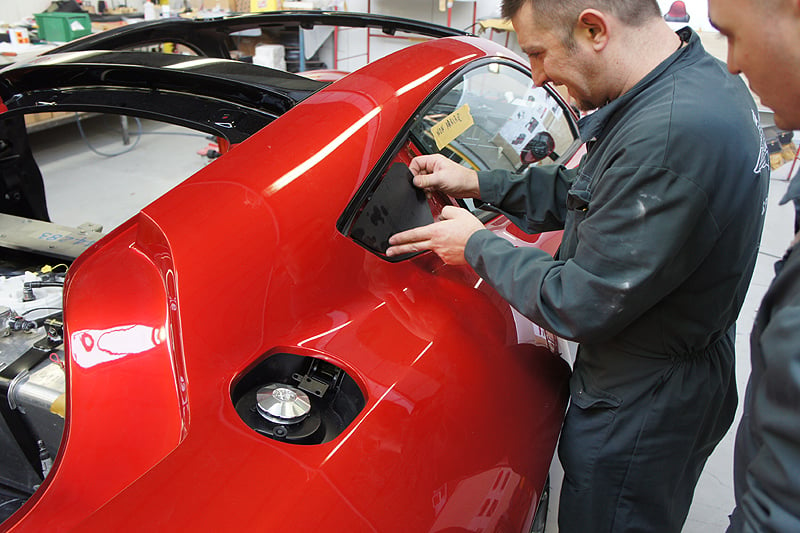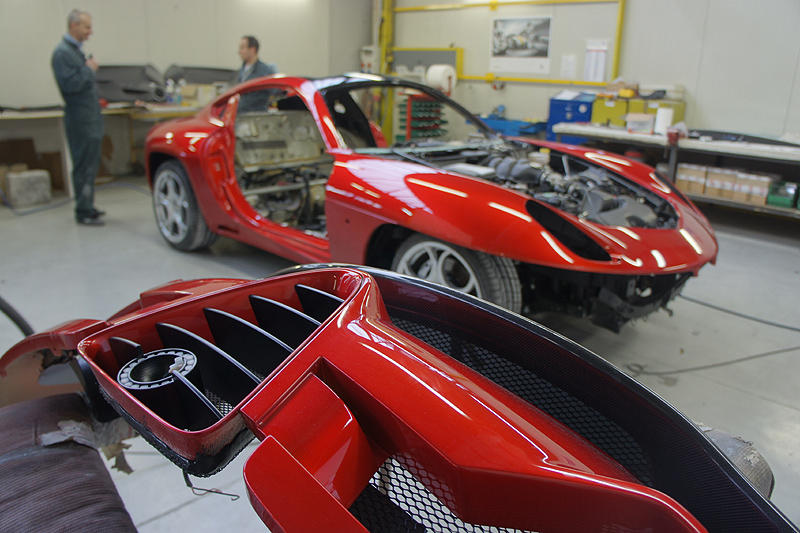 The result will be the very first production Alfa Romeo 8C Disco Volante by Carrozzeria Touring – and we'll show you what that looks like in the next instalment.
For further information on the 2013 Carrozzeria Touring Disco Volante visit www.touringsuperleggera.eu, or email [email protected].


Photos: Carrozzeria Touring