Bugatti Grand Sport Vitesse at Geneva 2012
It will be a case of bienvenue! to the fastest Bugatti roadster yet, and maybe au revoir! to the Veyron range in general when the 1200HP 'Grand Sport Vitesse' is launched at this year's Geneva Show.
Fundamentally, the latest roadster is an open version of the 16.4 Super Sport Coupé. So, in addition to 1200HP, the mighty 16-cylinder engine now produces 1500Nm torque. As a coupé, so-equipped, 100km/h from standstill comes up in under three seconds, with a maximum speed of 430km/h.
It's likely that this will be the last-ever version of the standard-setting 'fastest car of all time'. Its successor could be a luxury saloon, in the form of the Galibier concept.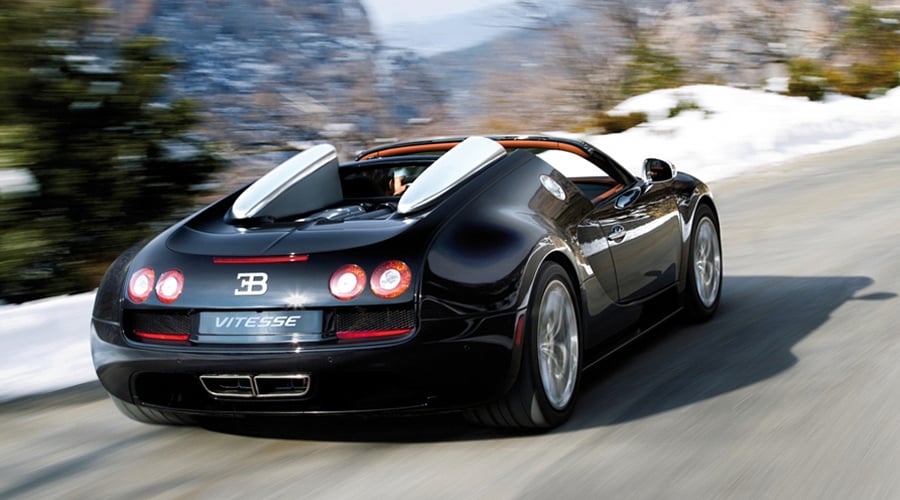 Photos: Bugatti