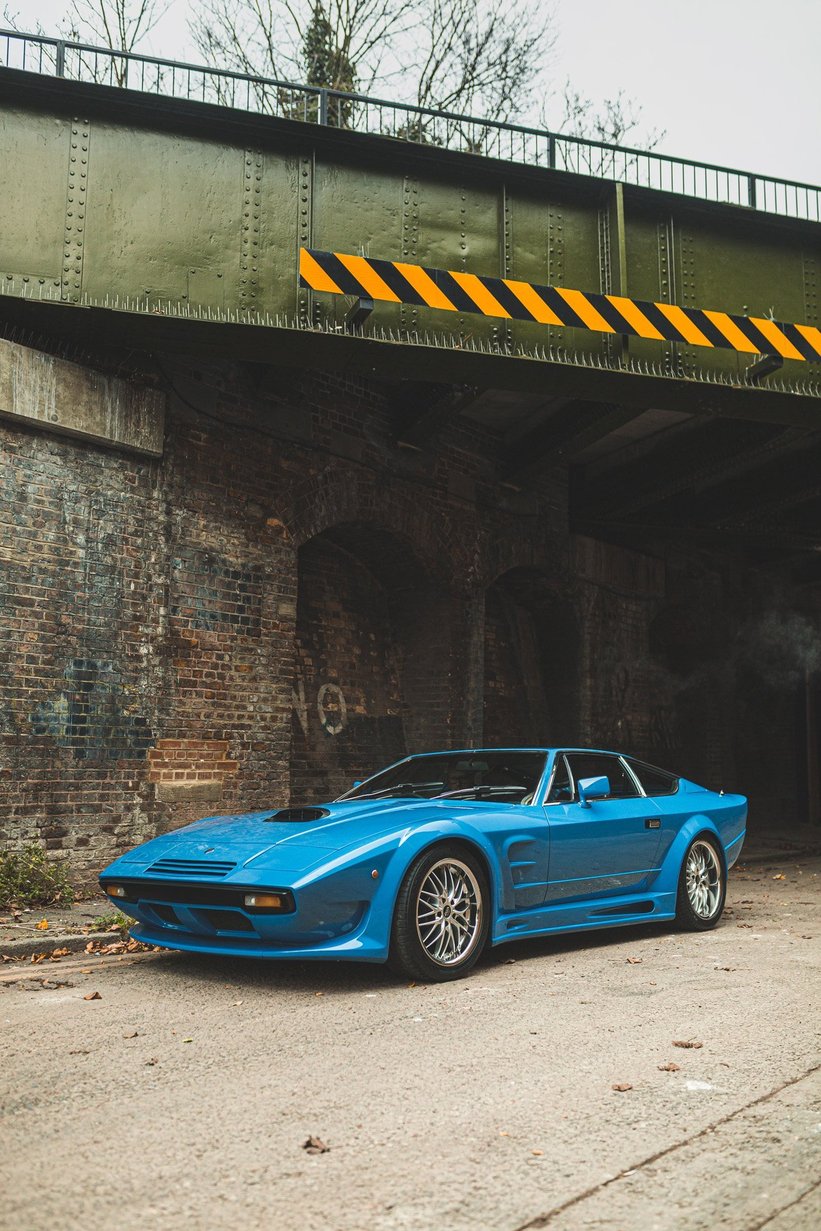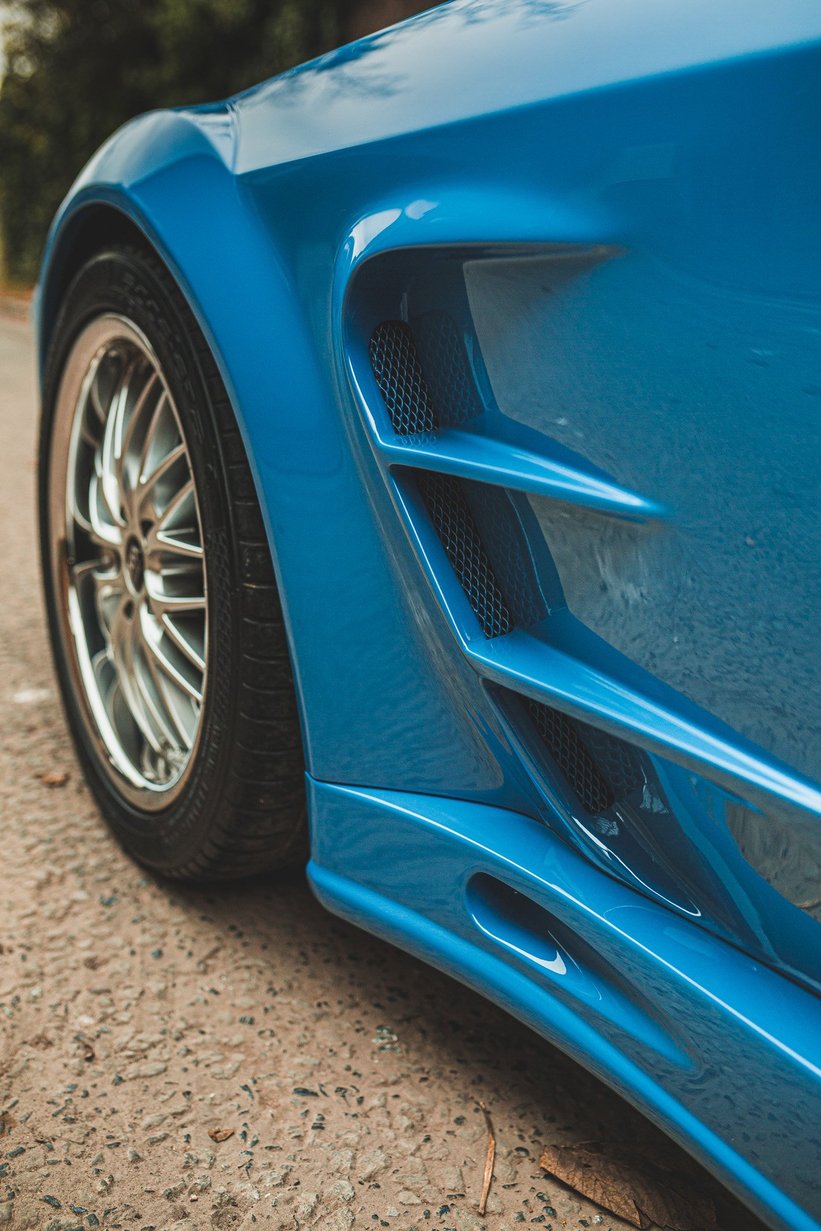 Believe ir or not, the vibrant blue machine pictured here with the Ferrari-like back and front ends and decidedly unique middle is a Maserati Khamsin. And if the shape seems entirely unfamiliar, don't berate yourself for lack of knowledge - this car really is a total one-off. Photographer Rob Cooper's eye-catching images took me back a few months to early September when, during one of the very few global car reveals to have taken place before a live audience this year, Maserati pulled the wraps off the MC20, its first supercar since production of the spectacular MC12 came to an end in 2010 .
As luck would have it, I was driving home to England from Greece (in my very un-glamorous Vauxhall van) at just the right time to be able to drop-in to Modena for the big, socially distanced reveal to which 400 people were invited - around a quarter of the number hoped for in the pre-covid plan.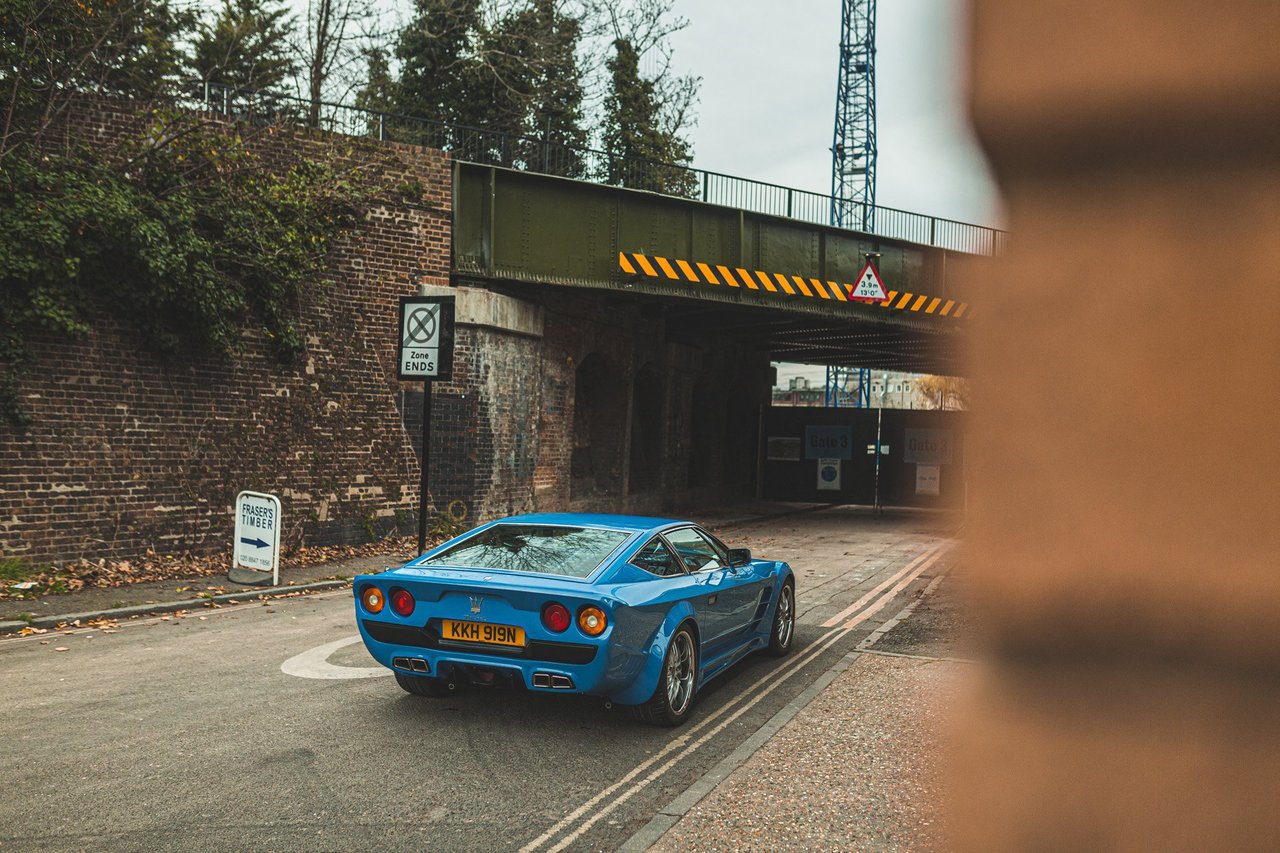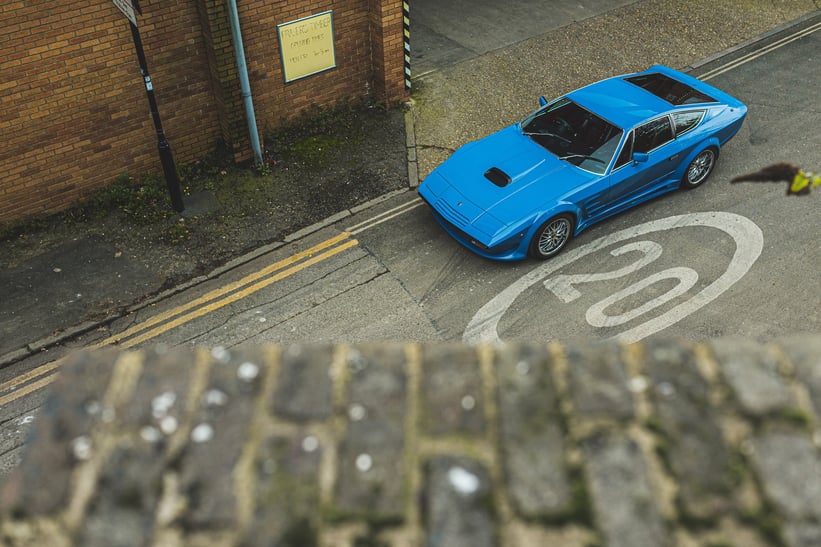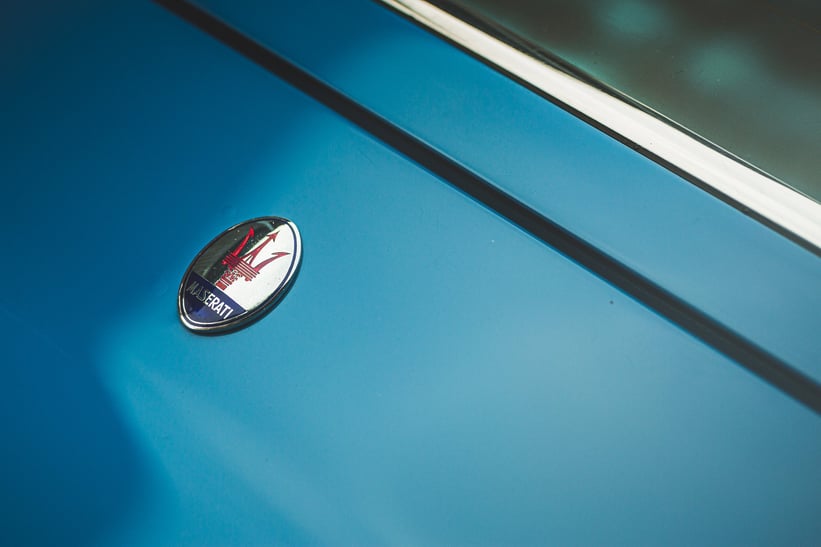 It was certainly a dazzling event, with Maserati's GT1 ace Andrea Bertolini guiding the sleek MC 20 onto a virgin-white stage strafed by strobe lights to be greeted by the evening's compere, automotive You Tuber Mr JWW. But while everyone took advantage of the invitation to pay close-up homage to the MC20 once the reveal was complete - and made all the right noises in respect of the car's 621 bhp, in-house 'Nettuno' twin-turbo V6, 'butterfly' doors and high-tech interior - it soon became apparent that what many of us wanted was to get among the array of classic Maseratis from the '60s and '70s parked-up near the stage.
We had already been transported back to the marque's golden era by a loop cut from director Philip Selkirk's movie 'Maserati - 100 years Against All Odds' that charts the tumultuous history of the manufacturer through pre-war racing footage, interviews with star drivers such as the late Sir Stirling Moss and John Surtees and chats with collectors including Pink Floyd drummer Nick Mason.And the beautifully restored classics weren't just there to look at. Ahead of the event, guests had been given the chance of passenger rides in '60s models such as the Ghibli, Sebring, Mexico and Mistral as well as the following decade's equally evocative Kyalami, Merak, Bora and Indy.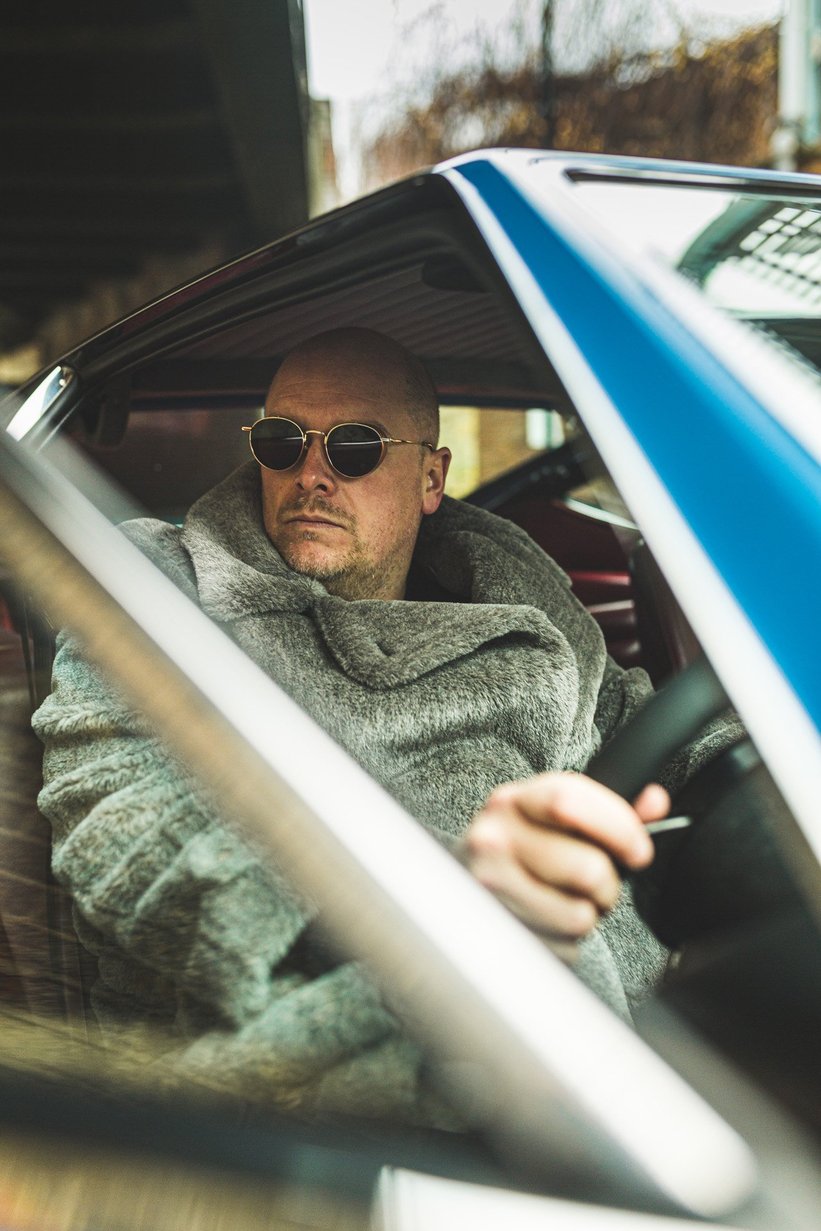 But the old school model most people wanted to see wasn't there, because it's one of the rarest of all Maserati's post-war classics - yes, we were missing the wondrous Khamsin, the fatally-flawed grand tourer that went into production in 1974, just as the 300 per cent increase in the price of crude caused by the OPEC oil crisis really began to bite. As a result, a mere 435 examples of Bertone designer Marcello Gandini's sharply-drawn, wedge-shaped, kamm-tailed beauty with its distinctive glass rear panel housing 'floating' lights were ever built, making it one of the most sought-after of all post-war Masers.
Conceived under Citroen ownership and as Bertone's first Maserati collaboration, it even incorporated some of the French maker's quirky hydraulics in the steering, brakes and headlamps, while the 4.9 litre, twin-cam V8 and capacious, two-plus-two hatchback body made it a quick, comfortable and practical mile-muncher. You could say, in fact, that the Khamsin represented 1970s Italian GT perfection. You really wouldn't want to change a thing.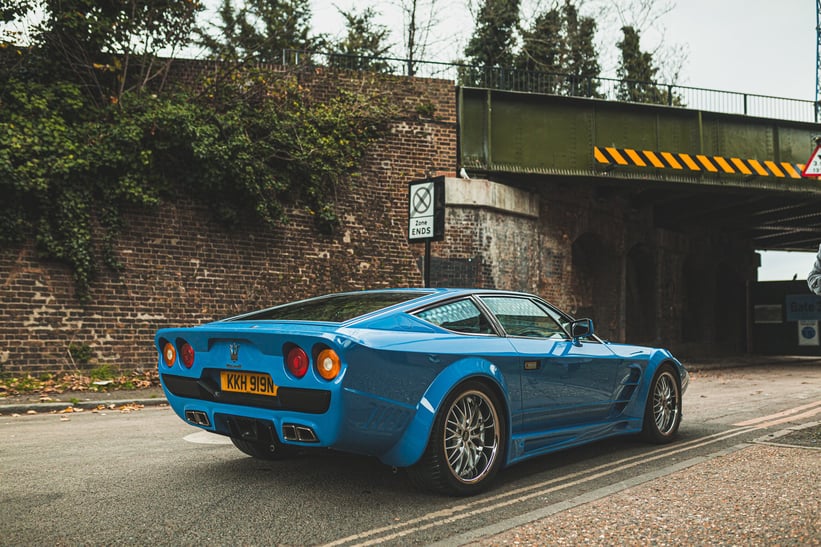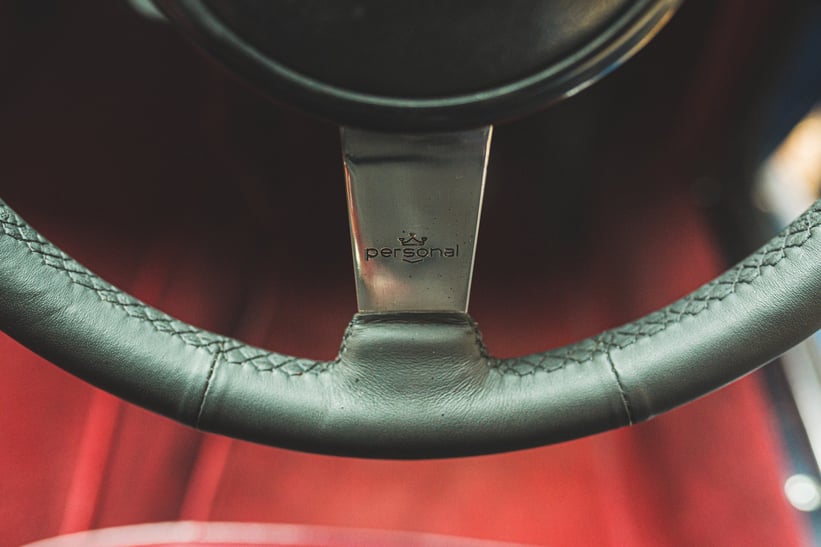 Unless, of course, you were one of those car-mad members of the Brunei royal family who didn't merely want exotic cars and lots of them, but cars so exotic that no one else could possibly have anything the same .Which is why these pictures show a Khamsin like no other - a one-off that shamelessly breaches every rule in the originality rule book not by being merely 'modded,' but by being comprehensively 'resto-modded'.
But, before anyone gets aerated about the sacrilegious aspects of choosing to resto-mod an ultra-rare Khamsin, let's look at it logically. There are seldom complaints about Porsche 911s getting the same treatment, and people positively rave, for example, about the brilliant Ford Broncos and Toyota FJs created by California's Icon 4x4. And who could deny that the Volvo P1800 updated by Cyan Racing is nothing less than fabulous, or that an upgraded E-Type from Eagle isn't better than Jaguar's original?
So what's wrong with making a Khamsin more usable, more powerful, quicker, better handling and more pleasant to drive than a standard version? As for looks - well, they are always subjective, but we reckon the extensive bodywork modifications carried out on this car have brought it into the 21st century (or near it, at any rate), albeit at the expense of that distinctive, glass rear panel.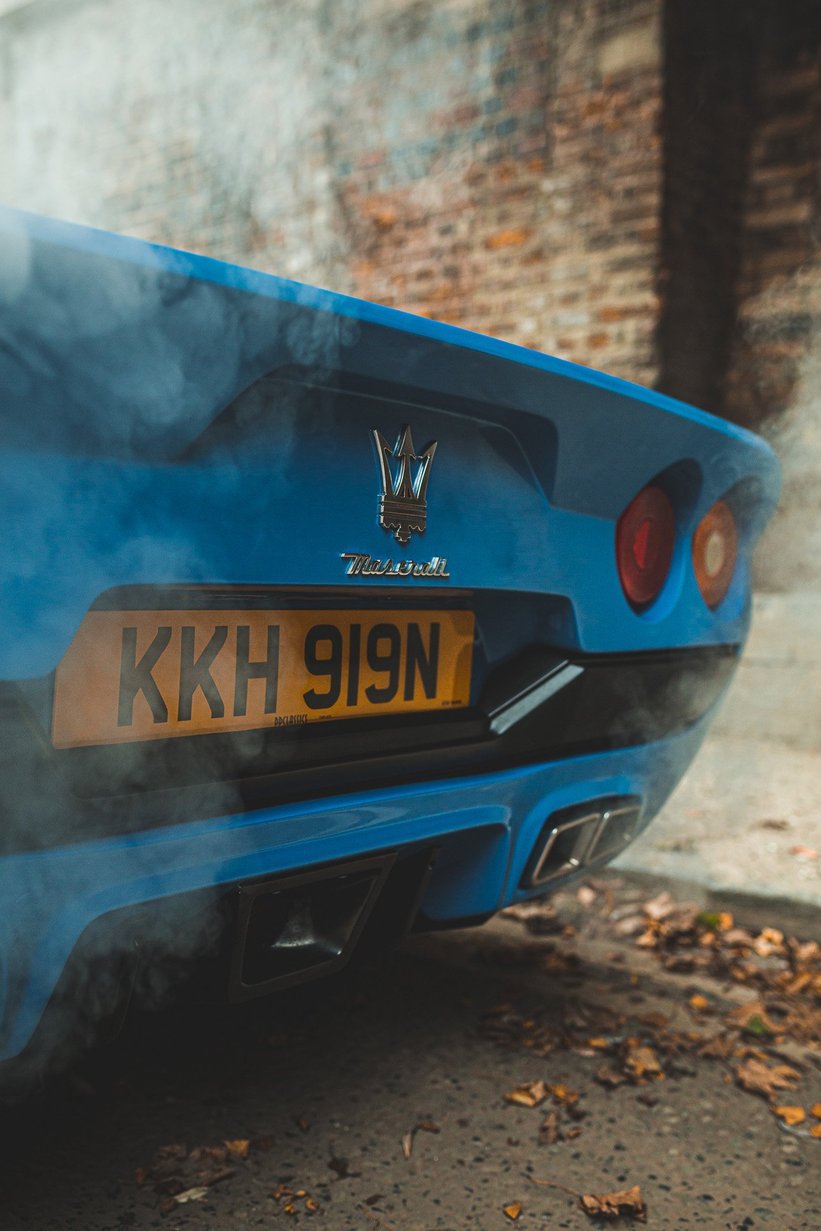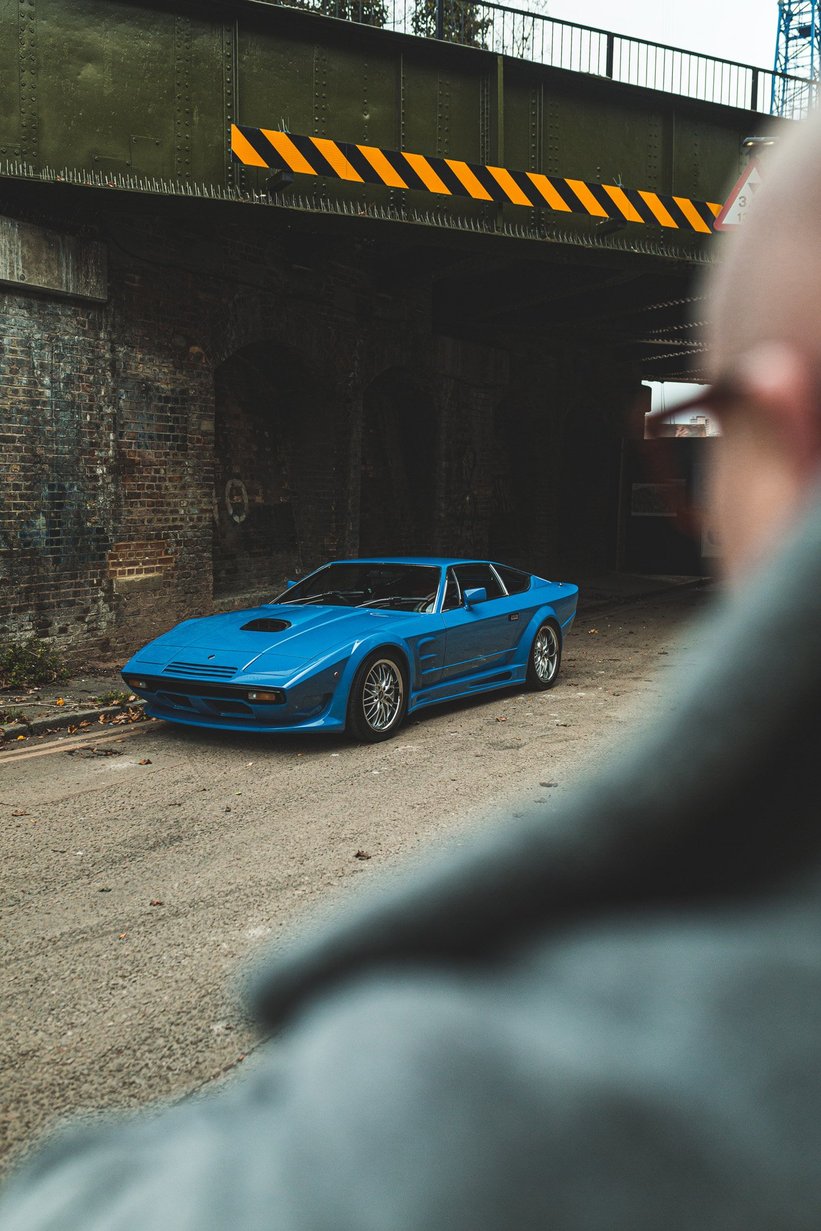 According to Danny Donovan of London's
DD Classics
, which has
consigned the car to the Historics December 12 Ascot auction
, it drives beautifully and has been built to a staggeringly high standard. "Like most of the Brunei cars, there is no official record of what was done or when because the family didn't like such information to become public," explains Donovan. "For similar reasons of discretion, many of their cars were sent to New Zealand for modifications and restorations, and that's where this one came from.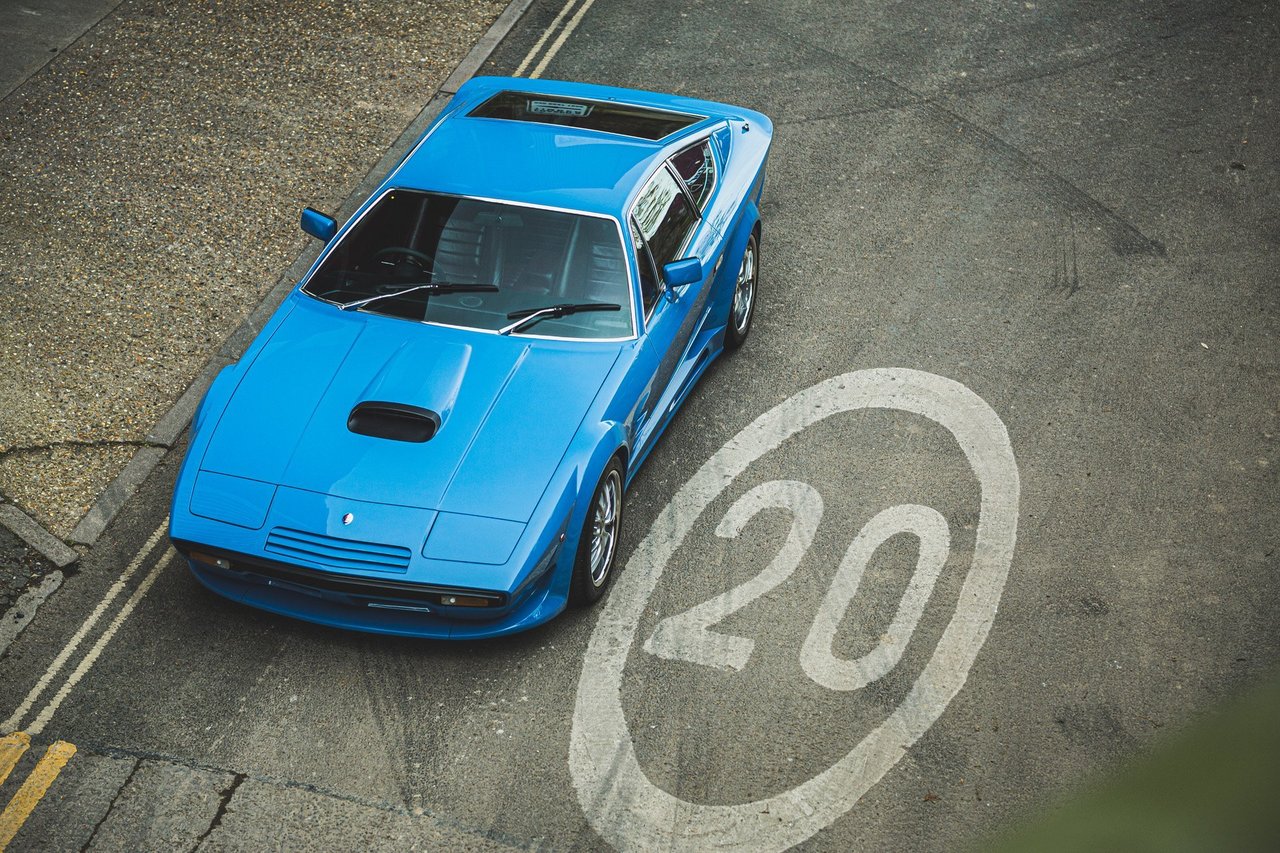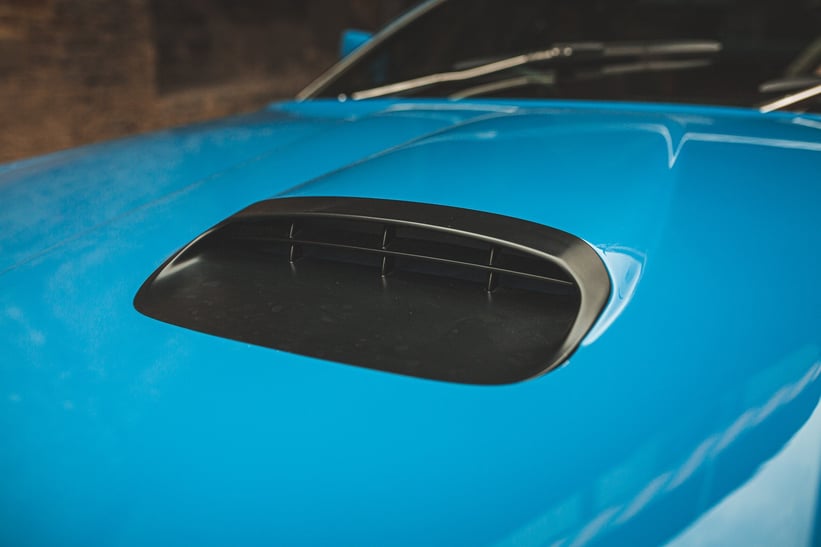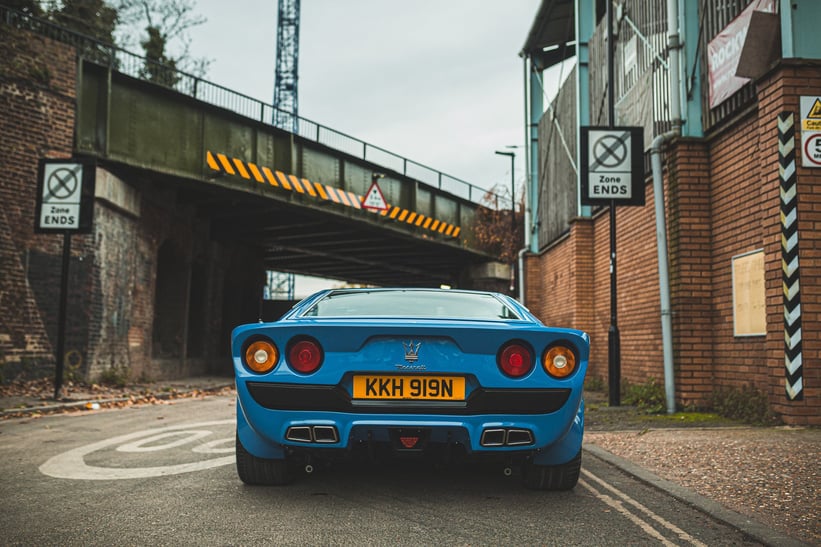 "It has been fitted with a modern Holden V8 engine and automatic gearbox and seems to have had numerous other upgrades to take the extra power into account - and the body modifications are incredible. They're not just the result of a stick-on kit, but hours of workmanship. The car actually looks as though it was created that way from new," he says.
Anyone who is willing to live with those looks and the general lack of originality could certainly be getting a bargain at the pre-sale estimate of £76,000 - 85,000, because that must represent a fraction of what the car cost to build. And with fewer than 20,000 miles on the clock, a tough Holden V8 and a smooth, modern and reliable automatic gearbox under the skin, it seems ready to take on the continent-devouring grand touring role for which the Khamsin was originally intended.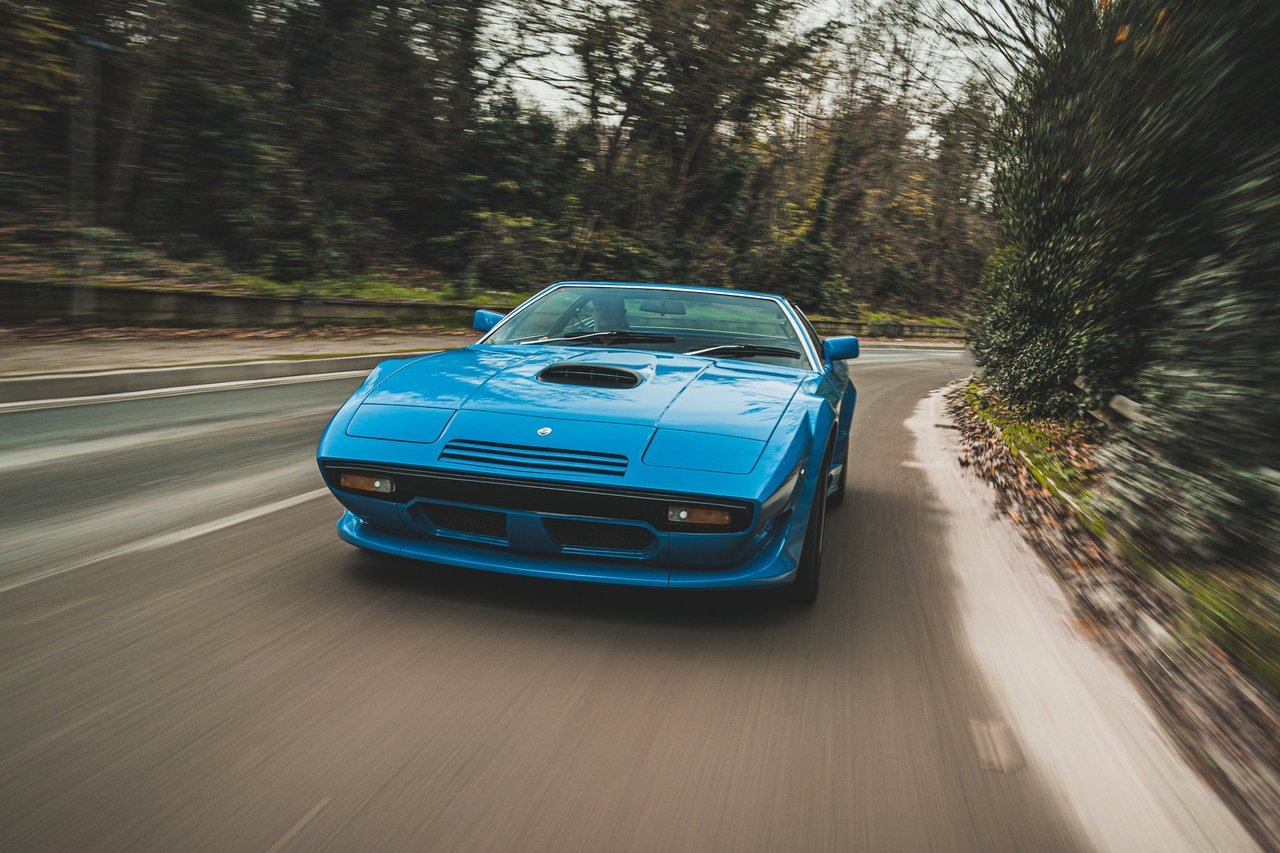 And it should certainly inspire some enthusiasm for
Maserati's own 'Projekt Rekall' resto-mod
Shamal / Bi-Turbo concept currently being considered by the marque's Fuoriserie personalisation programme. We say 'bring it on..'
Photos: Rob Cooper for Classic Driver © 2020