Blue, yonder: The best blue cars in history
The colour blue means many things to many people: masculinity, the Mediterranean or, if you're anything like us, an Ecurie Ecosse D-type howling down the Mulsanne. There have been numerous famous blue cars over the years: here are our five favourites…
Bugatti Type 35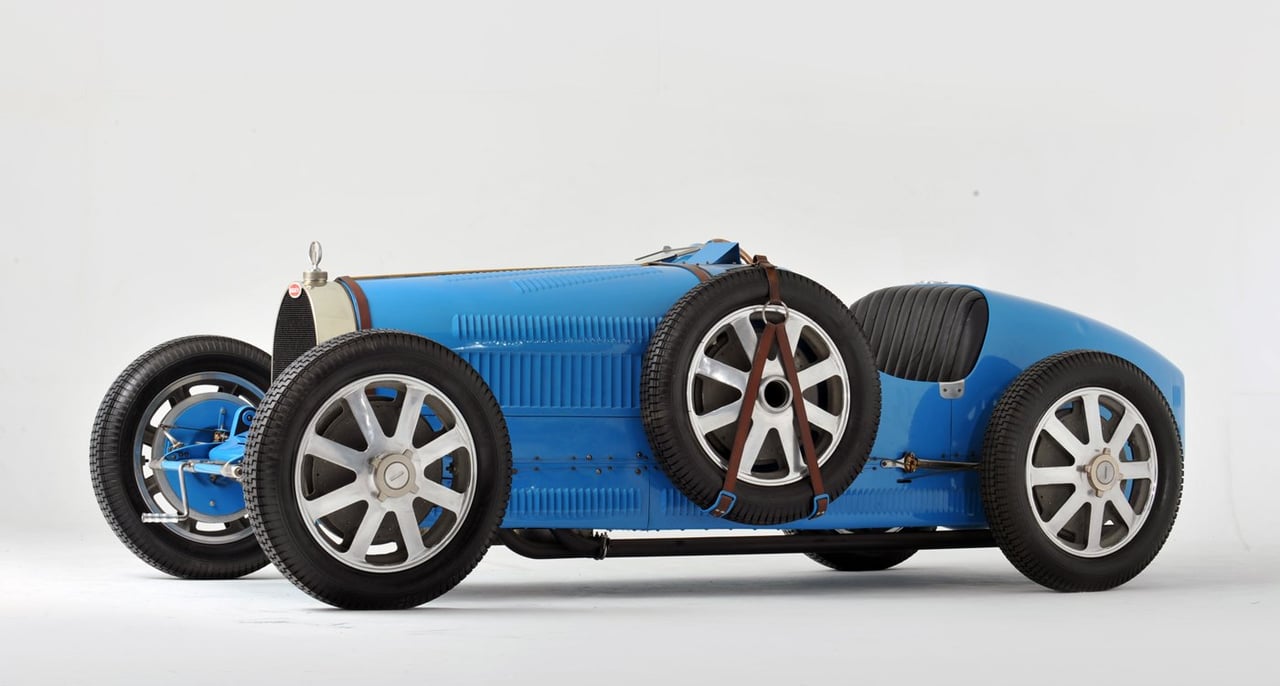 The successful pre-War Bugatti Grand Prix cars were most commonly seen in blue, simply to denote their French nationality at a time when racing was much more straightforward. From a pale hue seen on the earliest cars (said to be modelled on Mrs Bugatti's Gauloises cigarette packet), through to a much darker shade later on, the cars, in particularly the Type 35s, always looked sensational. Think Grand Prix Bugatti today and the blue that immediately springs to mind is that of this 1935 Type 35B.
Campbell-Railton Blue Bird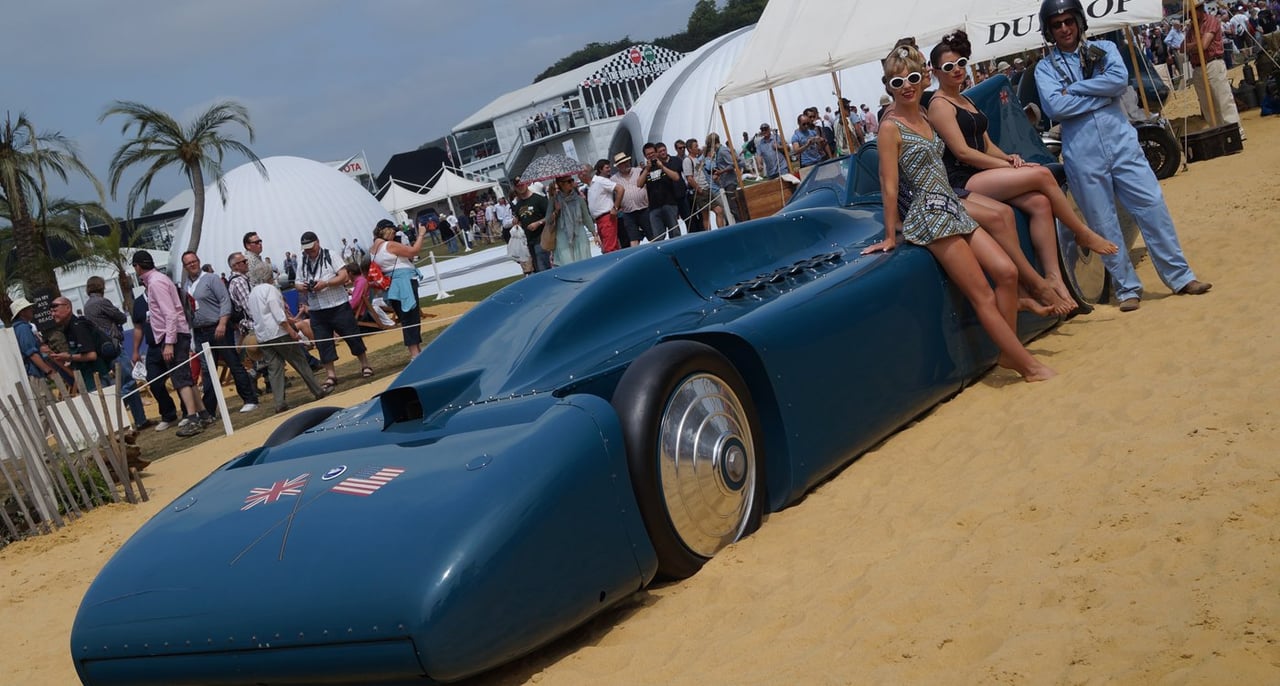 Sir Malcolm Campbell's Blue Birds set the World Land Speed Record a staggering nine times in the 1920s and 1930s. Sir Malcolm was dogged, determined and willing to put the pursuit of his goals before anything else, including his family. Campbell Snr's Blue Birds, so named because of a Maeterlinck play he had seen in which the vehicles were all painted blue, culminated with the Campbell-Railton Blue Bird that averaged 301.337mph on the Bonneville Salt Flats in 1935. When he died, his prized cars were sent to auction; he had not thought that his son Donald might want to take up the baton. How wrong could he have been?
Ford GT40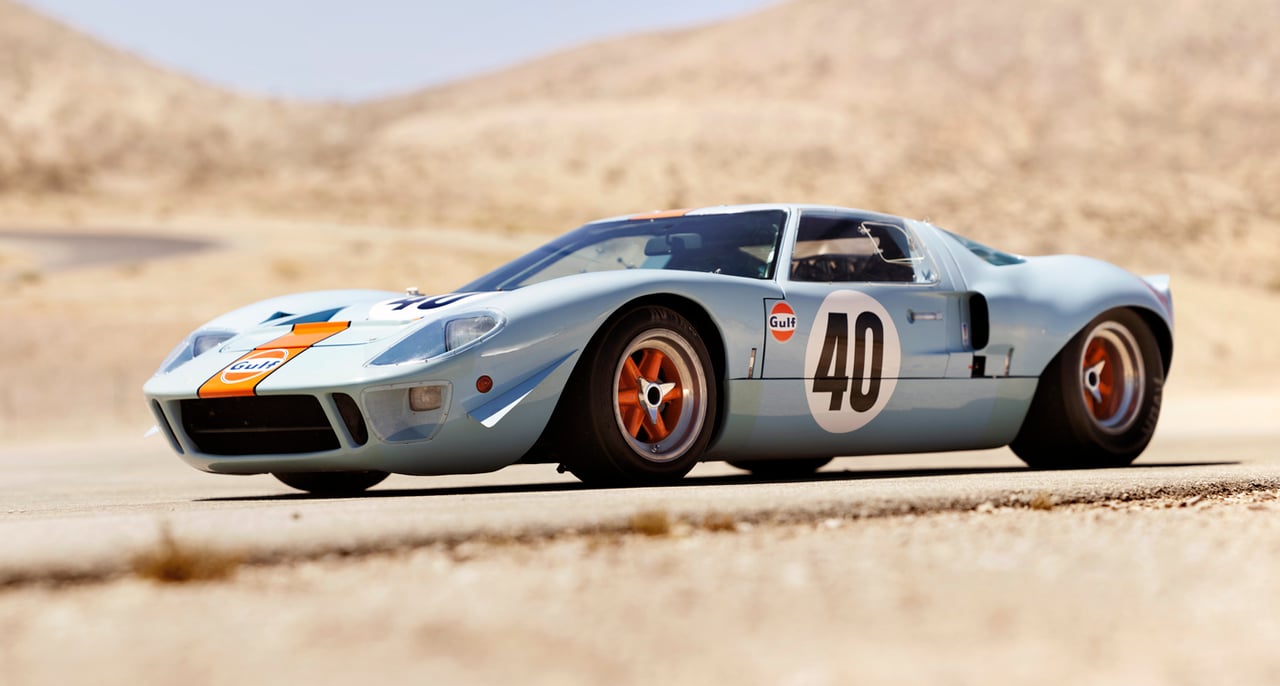 In April 1966, a Ford GT40 was delivered to Mr Grady Davis, Vice President of the Gulf Oil Corporation. It was to be the genesis of one of the most iconic and enduring sponsor partnerships in the history of motorsport. The first cars were actually dark blue, much to team boss John Wyer's disapproval; it was only after Gulf's acquisition of a company in California that the famous powder blue and marigold livery came to be. Just take a look at the plethora of subsequent racing cars that would proudly bear the Gulf logo: Mirage GR8, Porsche 917, Aston Martin DBR9 – the list goes on and on.
Renault 8 Gordini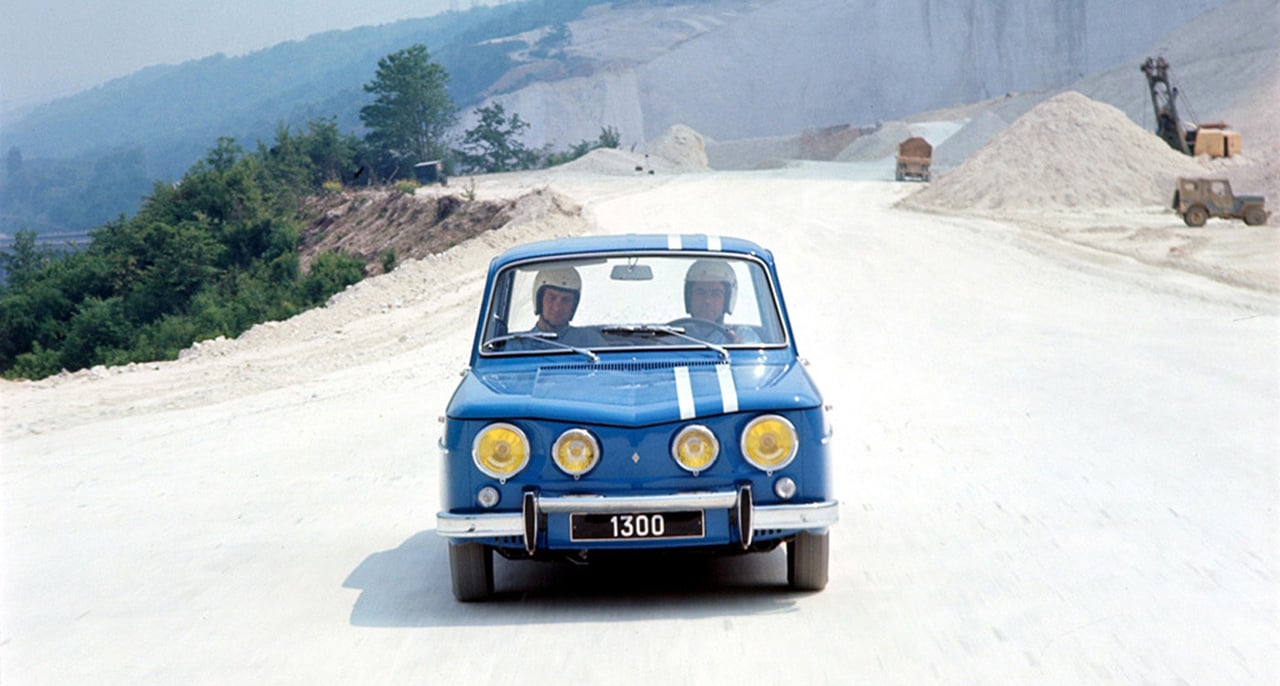 The Renault 8 Gordini was all the rage in the 1960s, and it's easy to see why. It was rear-engined, tuned to within an inch of its life and had four seats so that you and three friends could enjoy a spirited drive in relative comfort. It was also cheap, meaning those fun and sporting credentials were accessible to a broader, more youthful audience (hence its popularity). Perhaps its most distinctive feature, though, was its colour: French racing blue, with two small white stripes. The little blue bombshells proved particularly adept on the special stages – an R8 Gordini actually won the 1965 Tour de Corse overall. Suffice to say, they're a popular choice on the historic rally circuit today.
The Ecurie Ecosse Collection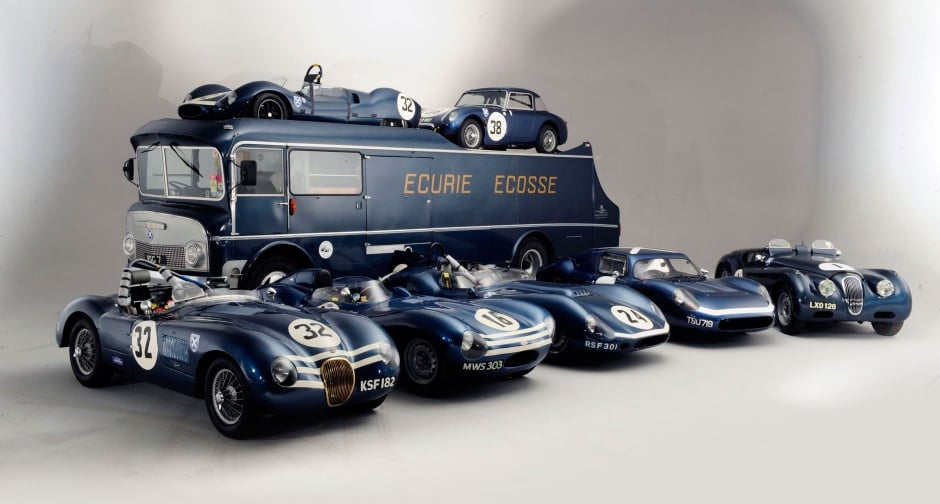 Scotland's flagship racing team immortalised 'Flag Blue Metallic' as one of the most famous colours in motorsport. The plucky privateer team, founded in 1951 by ex-Formula One driver David Murray in Edinburgh and so named because it simply sounded better to potential sponsors, took on and beat the big guns. Two consecutive Le Mans victories in 1956 and 57 with the beautiful Jaguar D-types were the undisputed highlight. Among the young star Scottish drivers to pass through its ranks were Jim Clark, Sir Jackie Stewart and, more recently, Allan McNish. Combined with a sensational 68 wins in just 10 seasons, need we say more?
Photos: Bonhams, Renault, RM Auctions, Alex Easthope