Green with envy? We certainly wouldn't mind opening the garage to these two Verde Pallido Lamborghinis – a 1969 Islero S and a 1974 Espada Series III – on a sunny Sunday morning. Both cars were introduced at a time of cultural upheaval in Europe, the four-seater Espada aimed squarely at wealthy industrialists and movie stars and the (much) rarer Islero as an elegant replacement for the 400 GT.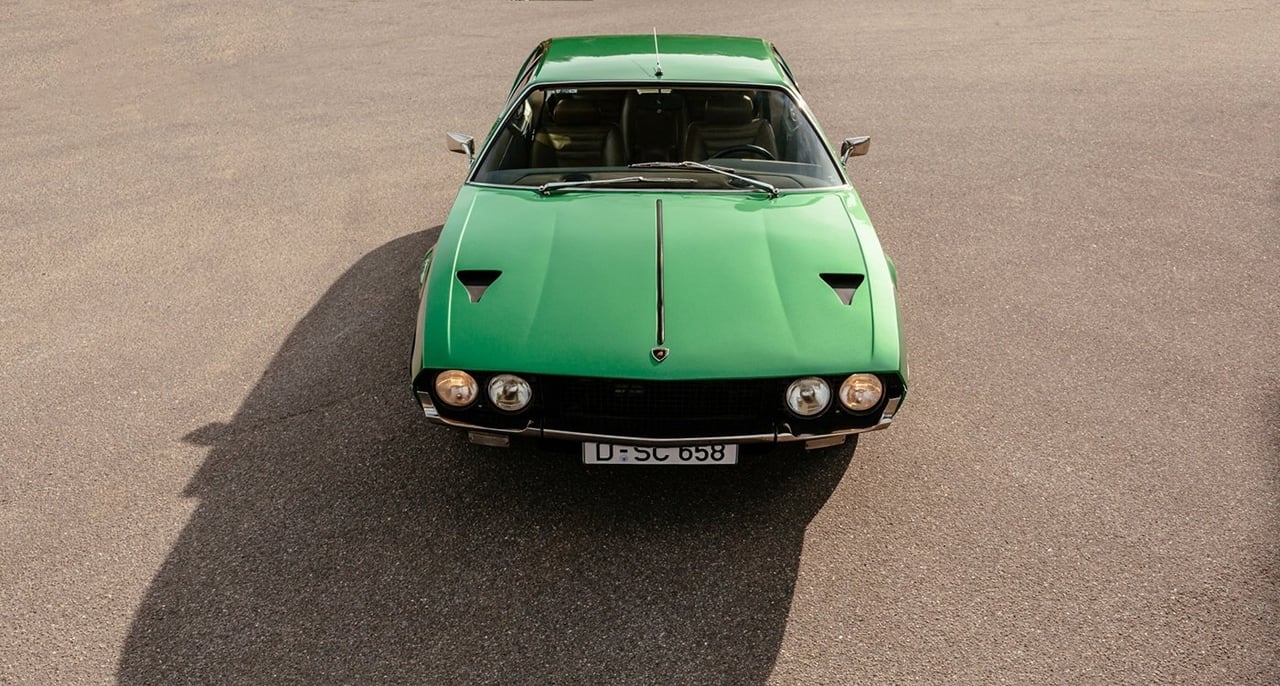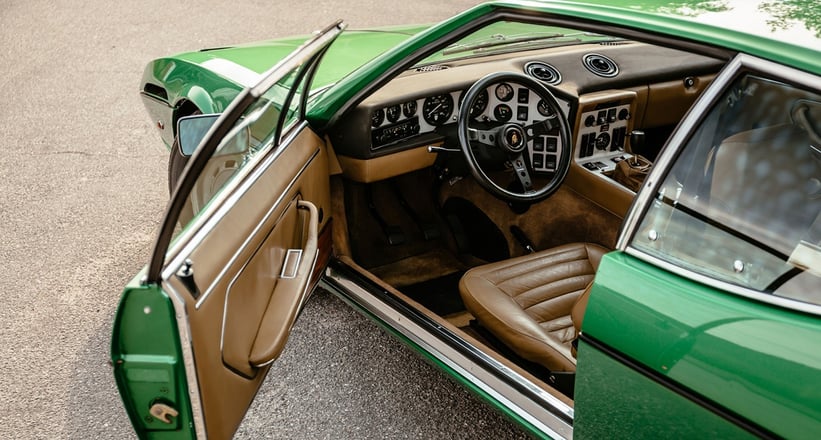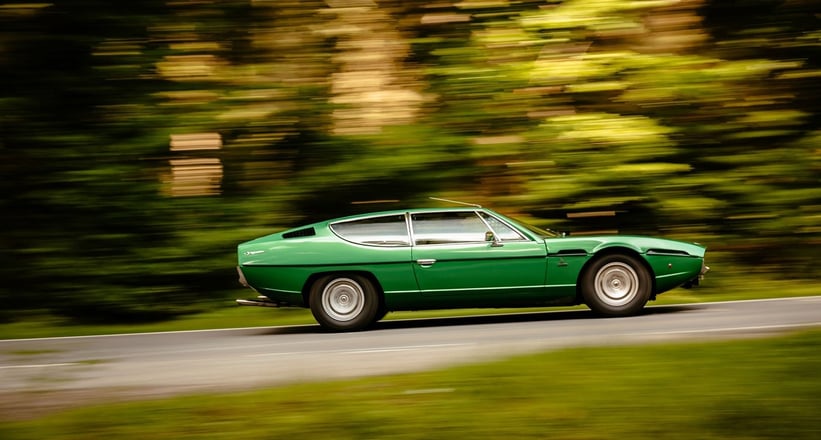 This particular Islero is an S model from 1969 and thus benefits from the raft of improvements made for that model year, including the more potent 350HP V12, new rear suspension, and larger disc brakes all round. The car was restored in 2012 by ex-factory engineers and is a rare and stylish way of transporting the family to your favourite events and meetups.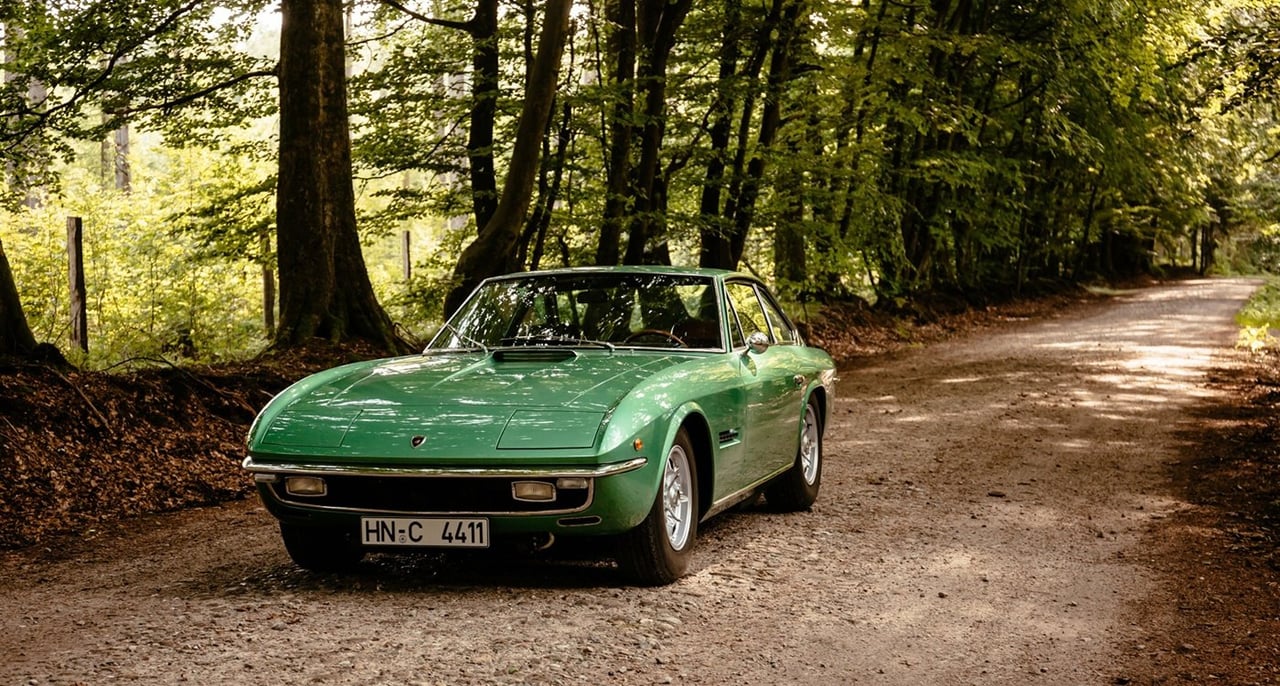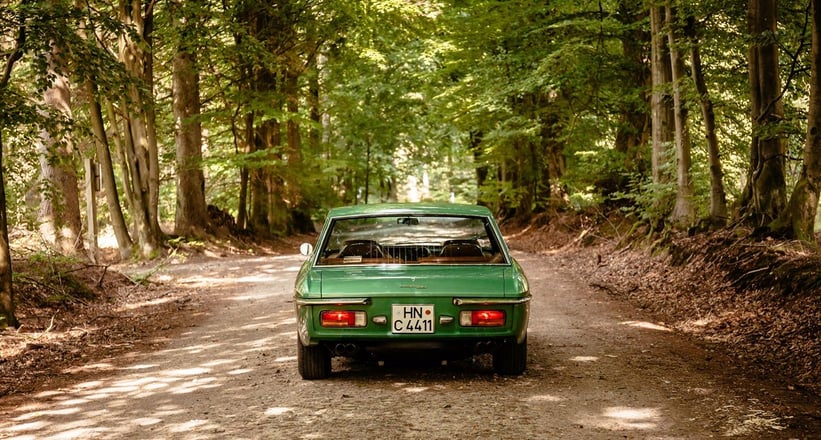 The shark-like Espada, on the other hand, has never been restored and is presented in beautifully original condition. With power steering and air-conditioning as standard, in addition to the Series III's five-speed gearbox, double-wishbone suspension, and powerful Miura-derived V12, we don't think there are many 1970s Grand Tourers more suitable to a cross-continental road trip with three of your closest friends or family.
Photos: Roman Rätzke