Automobilist depicts Schumacher racing into every Ferrari fan's heart
Coinciding with Michael Schumacher's 50th birthday, Automobilist has revealed its latest artwork, depicting the great German driver crossing the finish line at the 2000 Japanese Grand Prix to claim his first World Championship for Scuderia Ferrari…
Joy to the Tifosi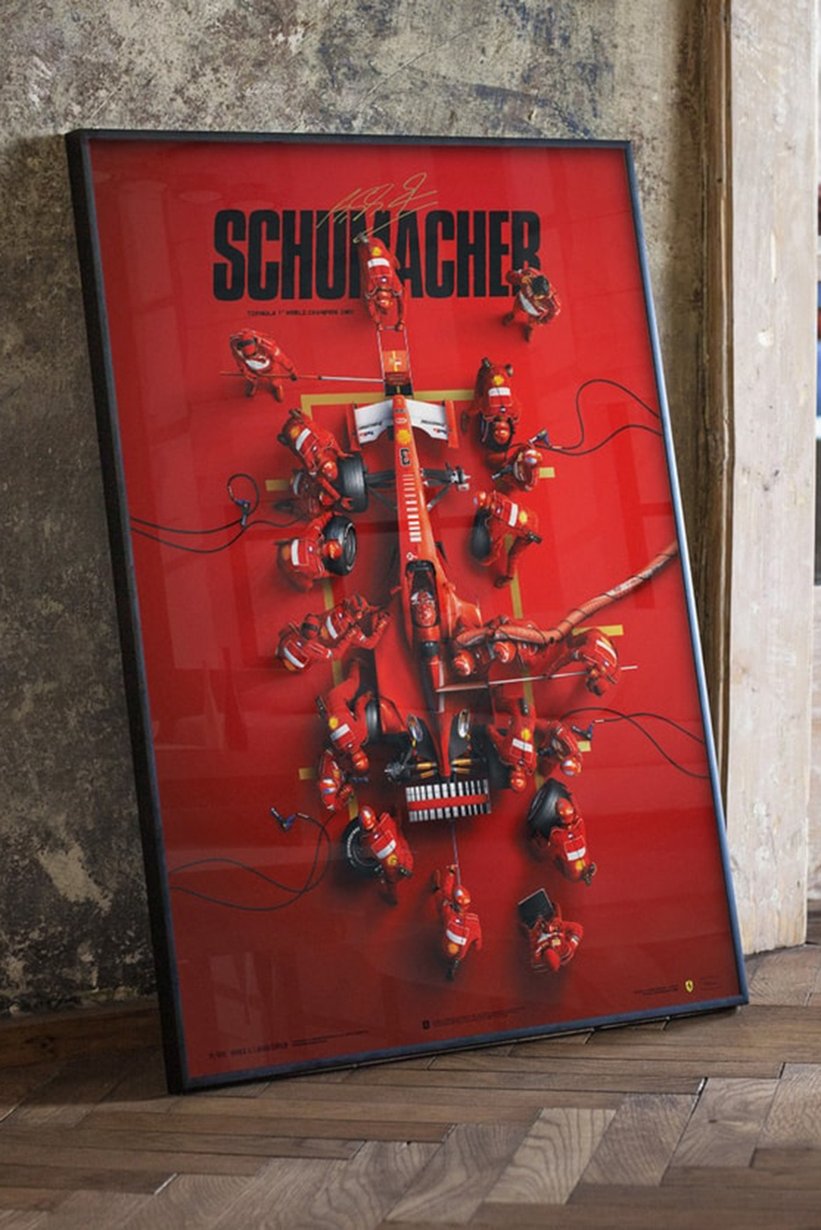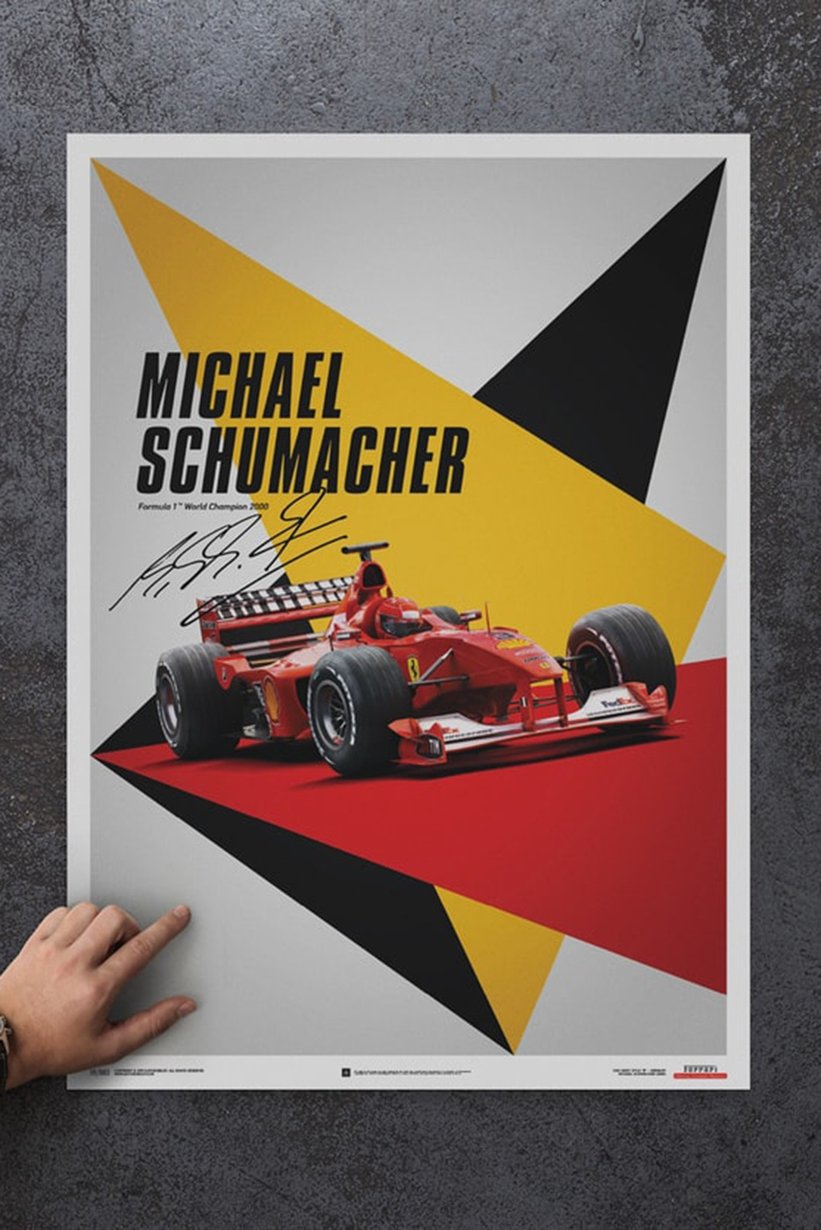 'Crossing the line, raising the bar.' We'll certainly never forget when Michael Schumacher clinched the Formula 1 World Driver's Championship at Suzuka in 2000, his first for Ferrari and the third of the unprecedented seven he would go on to win. Now, the Czech digital rendering heroes at Automobilist (formerly Unique & Limited) has presented its stunning take on the moment Schumacher crossed the line that day, offering a new pit-wall perspective of the momentous feat that brought such joy to the Tifosi. Using the same blend of three-dimensional rendering and digital photography, Automobilist has also created a range of Schumacher-themed posters, each of which would look superb on the wall of your garage or office. And the best part? Each is sold with Ferrari's blessing and in partnership with the Keep Fighting Foundation, the charity established by Schumacher's family and friends following his terrible skiing accident five years ago. Happy birthday, Michael.
Photos: Automobilist
For more information or to place an order for one of these special prints, please click here.