Aston Martin's Q customisation branch took the occasion of the Concours of Elegance at Hampton Court Palace to reveal its wildest project to date, the Victor. The brutish one-off hypercar is directly inspired by two legendary hand-built road and racing Astons from the era when Victor Gauntlett presided over the company: the V8 Vantage of the 1970s and '80s and the DBS V8 RHAM/1, a 520bhp sledgehammer developed to race at Le Mans in the 1977.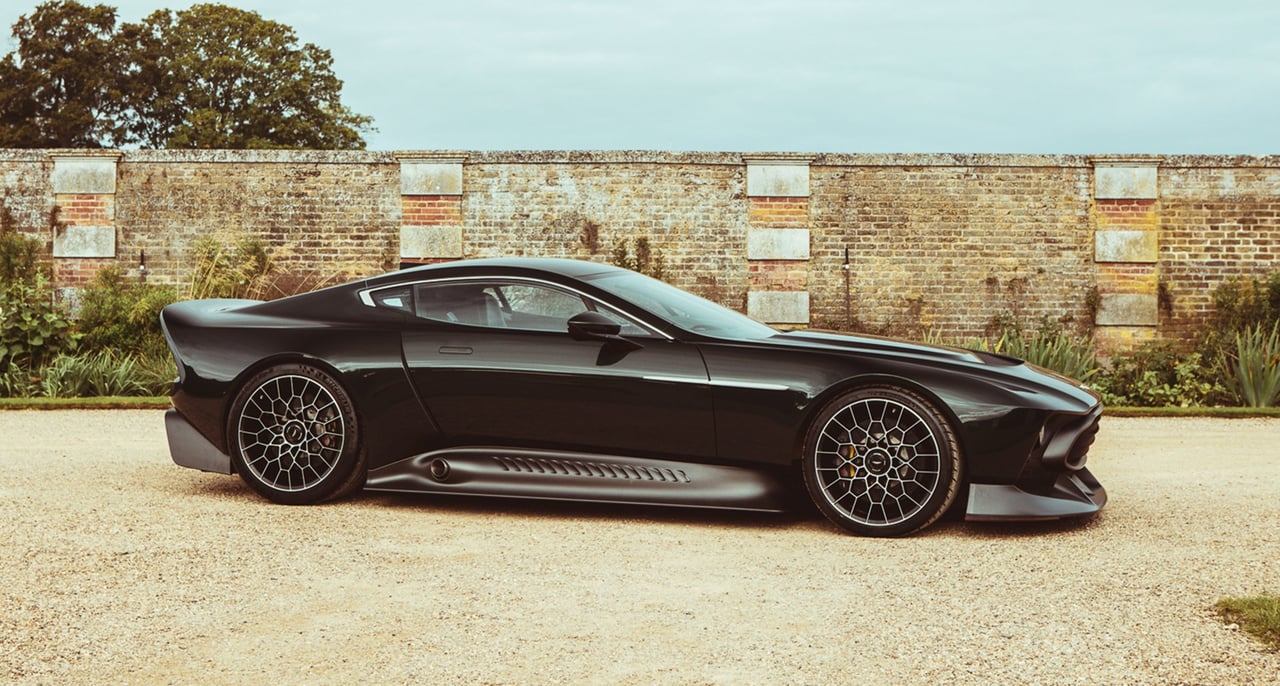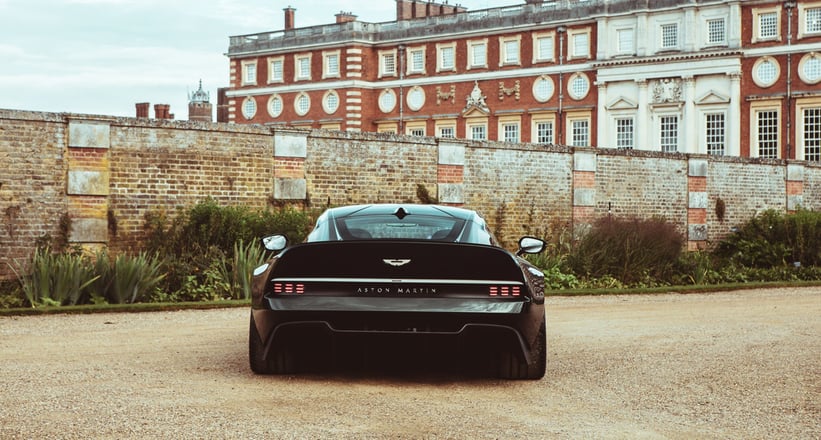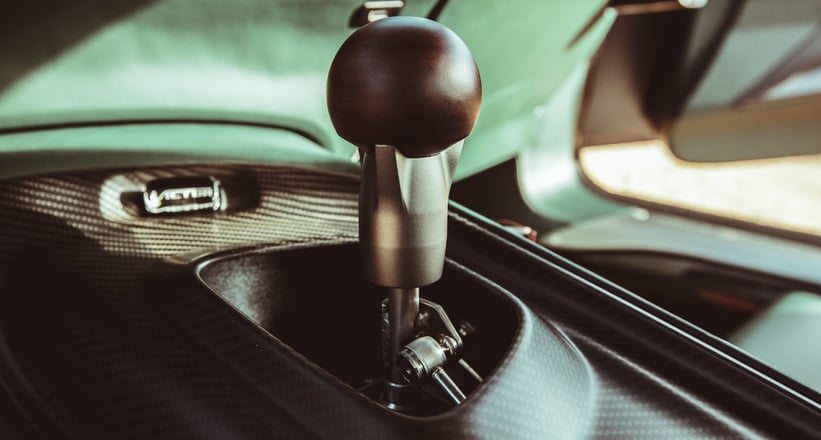 And that's clear to see from the muscular all-carbon-fibre body, with its broad and dramatic shoulder line that spans the length of the car and flows into the prominent boat tail. The colour, by the way, is 'Pentland Green', a 1970s Aston shade revived by Q especially for the Victor. Valkyrie-derived lights keep things modern at the rear, while the traditional grille and headlights up front nod to the Gauntlett-era Aston Martins of yesteryear. The interior is similarly elaborate, fusing Forest Green and Conker Bridge leather with cashmere, crown-cut solid walnut, anodised aluminium, machined and polished titanium and exposed carbon-fibre.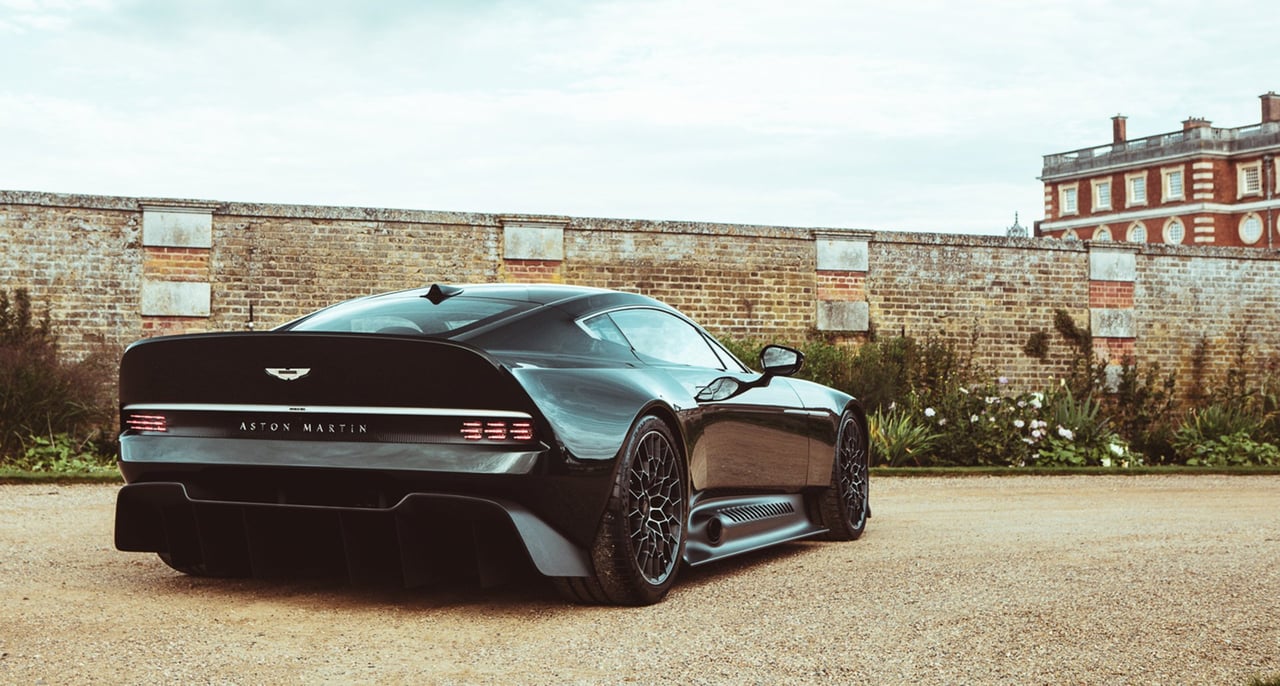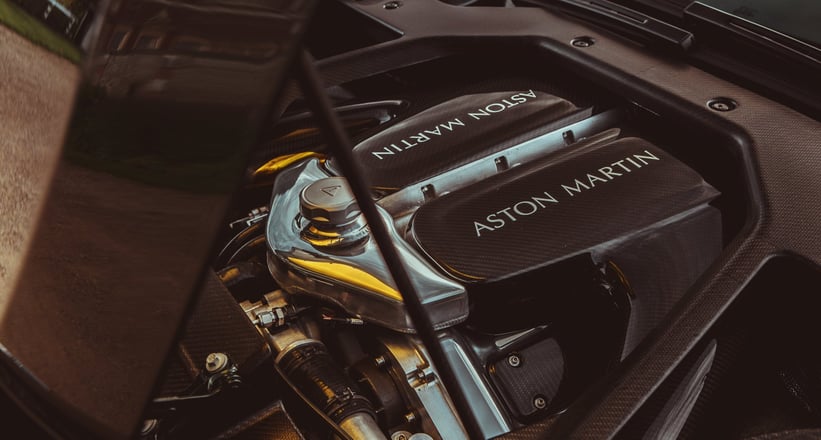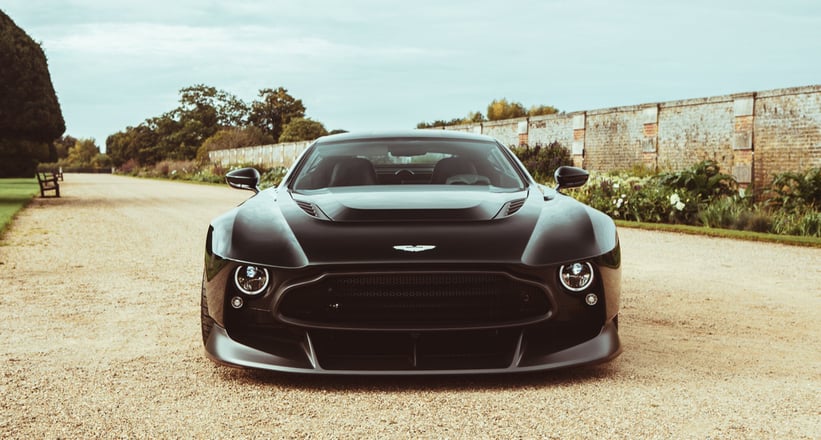 Less obvious is just what's hiding beneath the surface here. Aston suggests the Victor combines mechanical elements of both the One-77 and the Vulcan, developed and honed by engineers and technicians from the Valkyrie programme. The crowning piece is the engine. The 7.3-litre V12 of the One-77 was given to Cosworth for a spruce-up. The result is a power hike from 750bhp and 750Nm of torque to 836bhp and 821Nm. This extraordinary power is delivered to the rear wheels via a good, old-fashioned six-speed manual gearbox. Perhaps unsurprisingly, the Victor is the most powerful manual Aston Martin ever produced.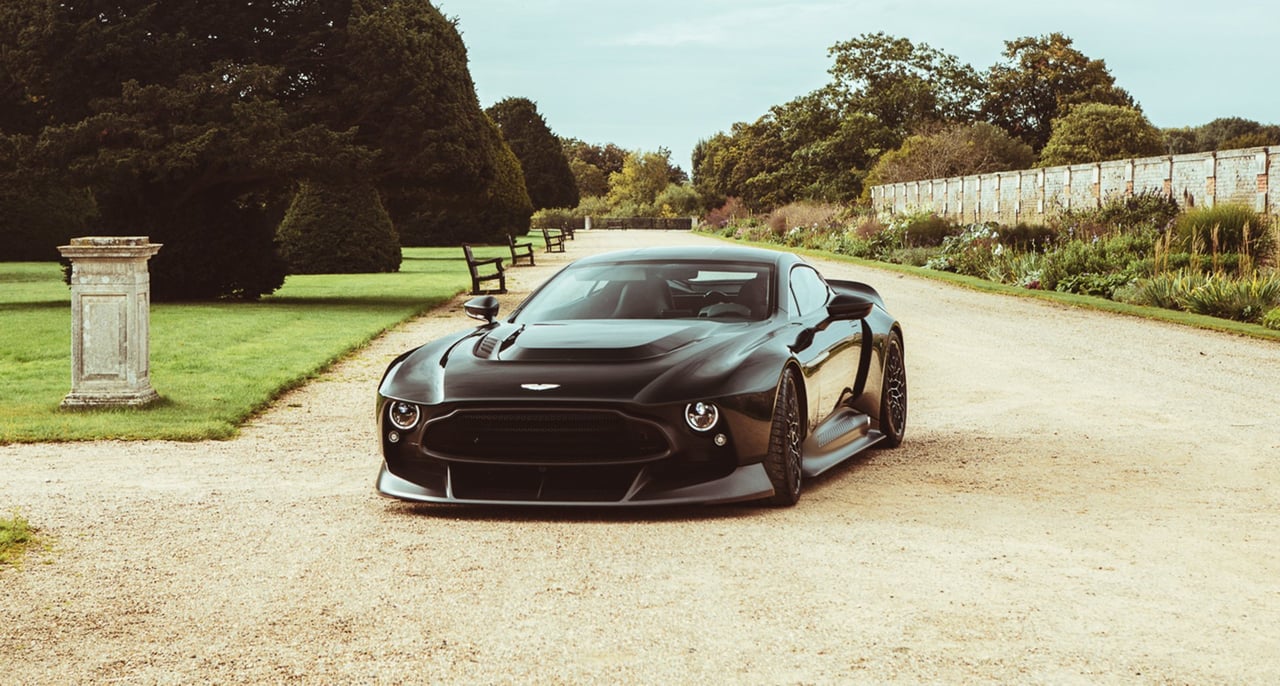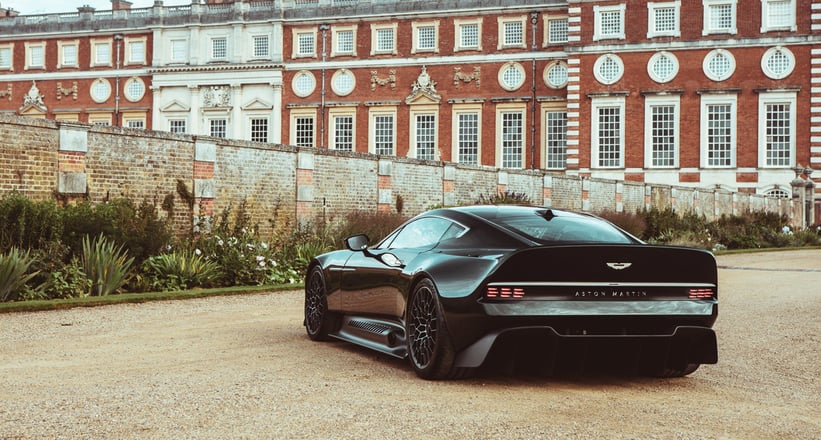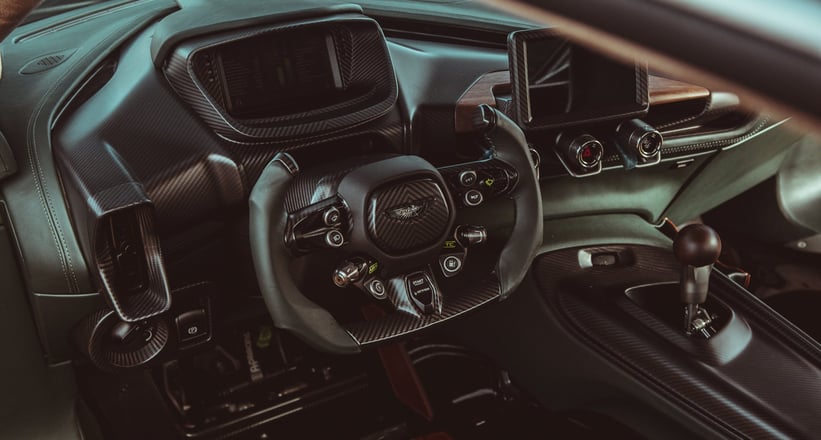 The One-77 carbon-fibre monocoque and rear housing remain, although the Victor weighs less overall thanks to its carbon-fibre body. In order to ensure the car handles with the poise and dynamism befitting of a modern-era Aston Martin, the Victor boasts the six-way adjustable inboard springs and dampers from the Vulcan. Oh, and the track-only hypercar's Formula 1-like steering wheel. Aston claims near-GT3 levels of performance for the road. If the Victor delivers the same earth-shattering shove as the original V8 Vantage, the lucky new owner will need to start psyching himself up physically and mentally right away. To say we're envious would be the understatement of the century.
Photos courtesy of Alex Lawrence © 2020