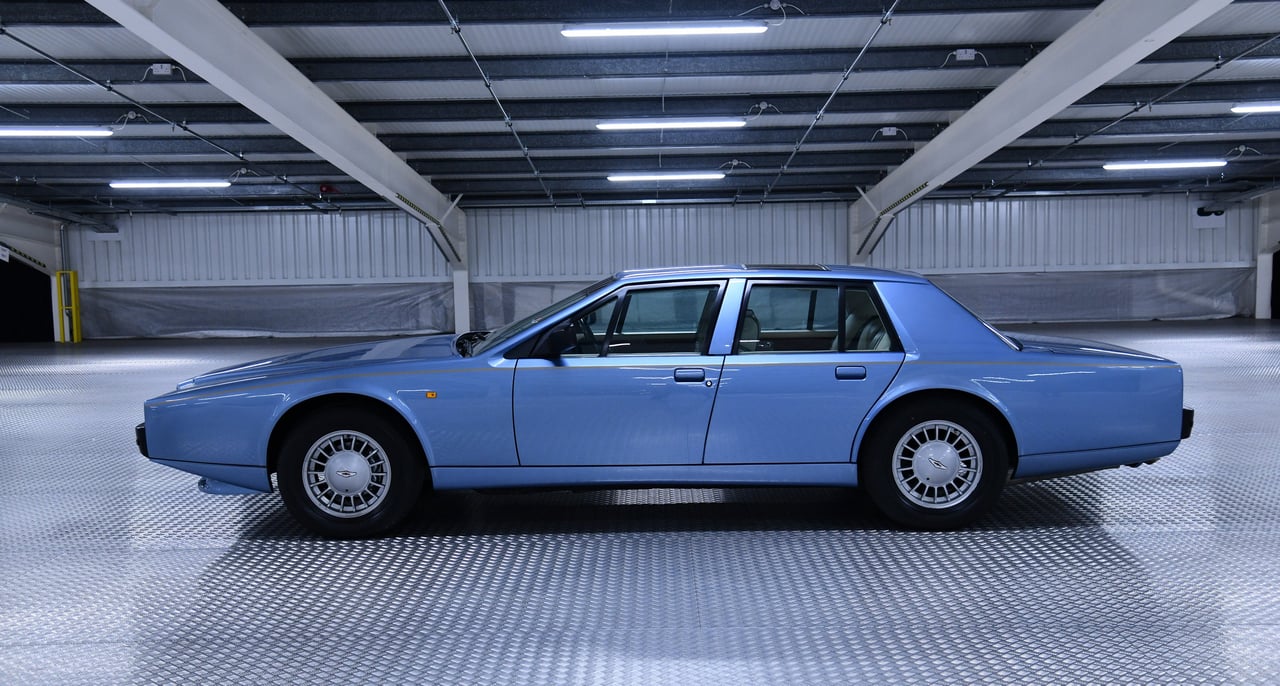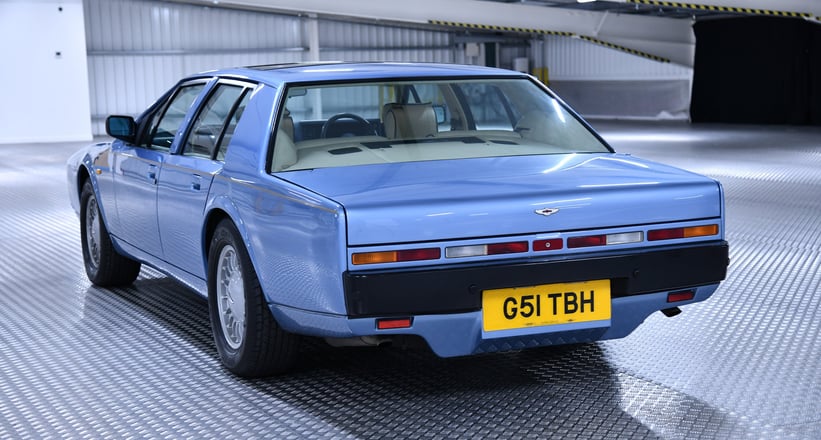 Longitude is an Attitude
It's almost comically long and wedge-shaped, but that's probably the main reason why we love the Aston Martin Lagonda so much. William Towns' design was utterly outrageous when it debuted in 1974, and much of that appeal remained when he restyled the absurdly lengthy saloon for the Series 4's debut at the 1987 Geneva Motor Show.
The Series 4 might be a little softer around the edges, but the Lagonda has always been about its star destroyer-esque side profile, and this Winchester Blue example seems to be an excellent representative of the breed with just 12,600 miles on the clock. Step inside, and you'll find what looks to be a rackets court upholstered in fine parchment leather piped in blue. Even better, your luggage will match this Aston's fabulous aesthetic, as this example is accompanied by a full set of custom made suitcases. So, if the local rail service has been driving you crazy, this road-going locomotive might be the perfect way to blow off some steam.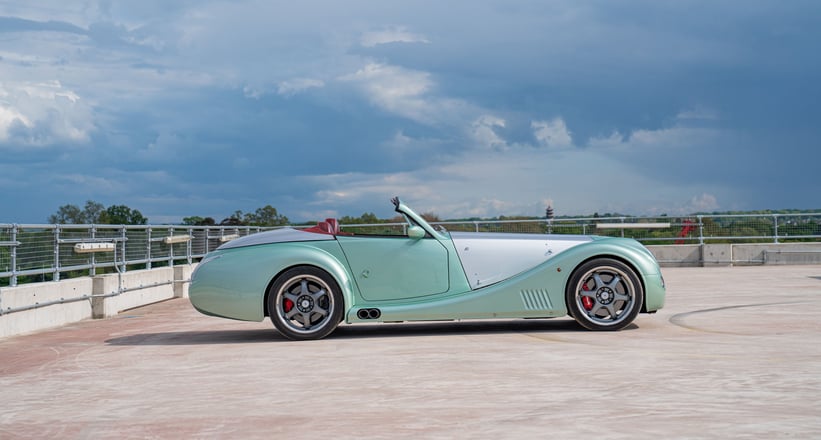 Something in the Aero
We're not sure what the original owner of this Morgan Aero 8 was smoking when he specced this fabulous grand tourer, but we'd be delighted if he could hook us up with a supplier. As one of the prettiest cars ever produced by Morgan, the Aero 8 was never short on road presence, and this Porsche Ice Mint Green metallic over Burgundy example is practically a public whiplash hazard.
Number 80 of only around 130 Aero 8s ever built, this Morgan is a rare beast indeed, but fewer still have been treated to so many choice upgrades. This Aero 8 was fitted with a full SSL Ltd upgraded suspension kit, including new coilovers, revised anti roll bars, and additional drop links for a far improved ride. Further adding to its daily drivability is the addition of Dynamat sound leading and an Alpine bluetooth head unit, meaning you can blast your favourite tunes when you're not listening to that lovely 4.8-litre BMW V8 with the top down.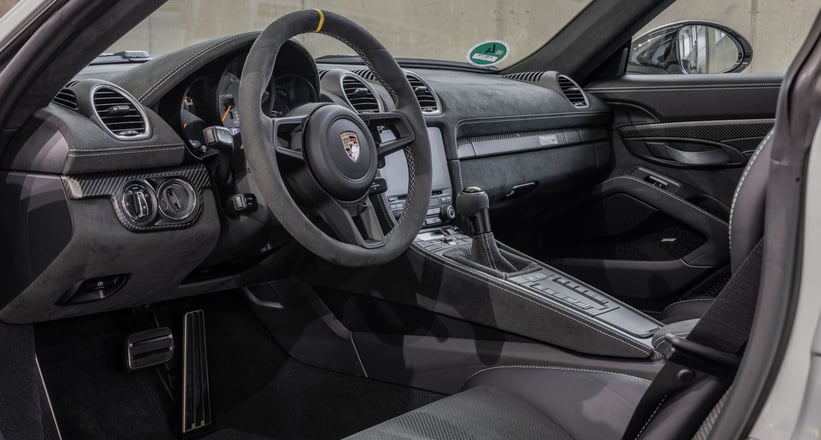 White Hot
This jaw-dropping 718 Cayman GT4 RS might be finished in the iconic shade of Carrera white, but it may as well be called Peruvian Snow White the way it dilates the pupils and ramps up the heart rates of collectors worldwide. That is, of course, some slight exaggeration, but there is arguably no car on sale today that boasts stronger future classic credentials than the GT4 RS, especially when equipped with the Weissach pack such as this.
Not only does this represent the first time Porsche gave the full fat RS treatment to their mid-engined prodigy, but it's also likely the last time we'll see a GT Department Cayman that runs on dino juice. It's an important car in the history of the firm, and judging by the rave reviews from journalists across the board, it definitely seems to deliver. With just 684 miles on the clock, this 2023 example would be perfect for any Porsche collection, but we say get out on the open road and savour one of the greatest driving experiences the internal combustion engine will ever offer.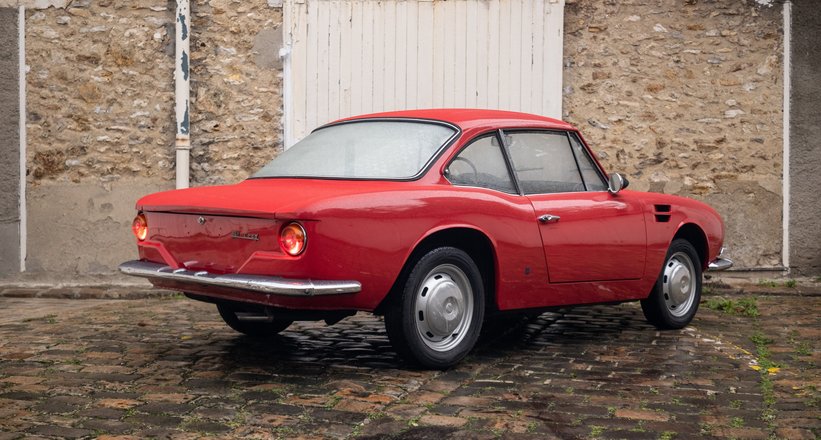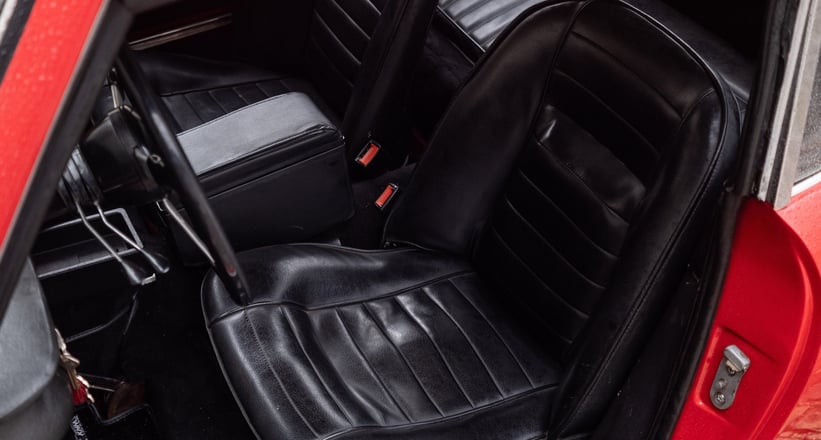 Michelotti's Mini Marvel
Here's a car that will stump all but the most knowledgable car enthusiast: a 1965 Neckar St. Trop Coupé. This is the German version of the OSI 1200, and while the name is unfamiliar, the unquestionable genius hidden in the lines of this car's Michelotti-designed bodywork hint at this being a rare automotive treat.
Cars bearing such unfamiliar origins often accompany a fear of the unknown; if your mechanic has never even heard of the marque, how is he supposed to help if something goes bang? Thankfully, under the bonnet of this beautiful little coupé, you'll find a reassuringly familiar Fiat four cylinder, and it even shares its rear lights with the marvellous Bizzarini 5300 GT. As one of only around 70 units ever built, this is the perfect classic sports car for lovers of the obscure.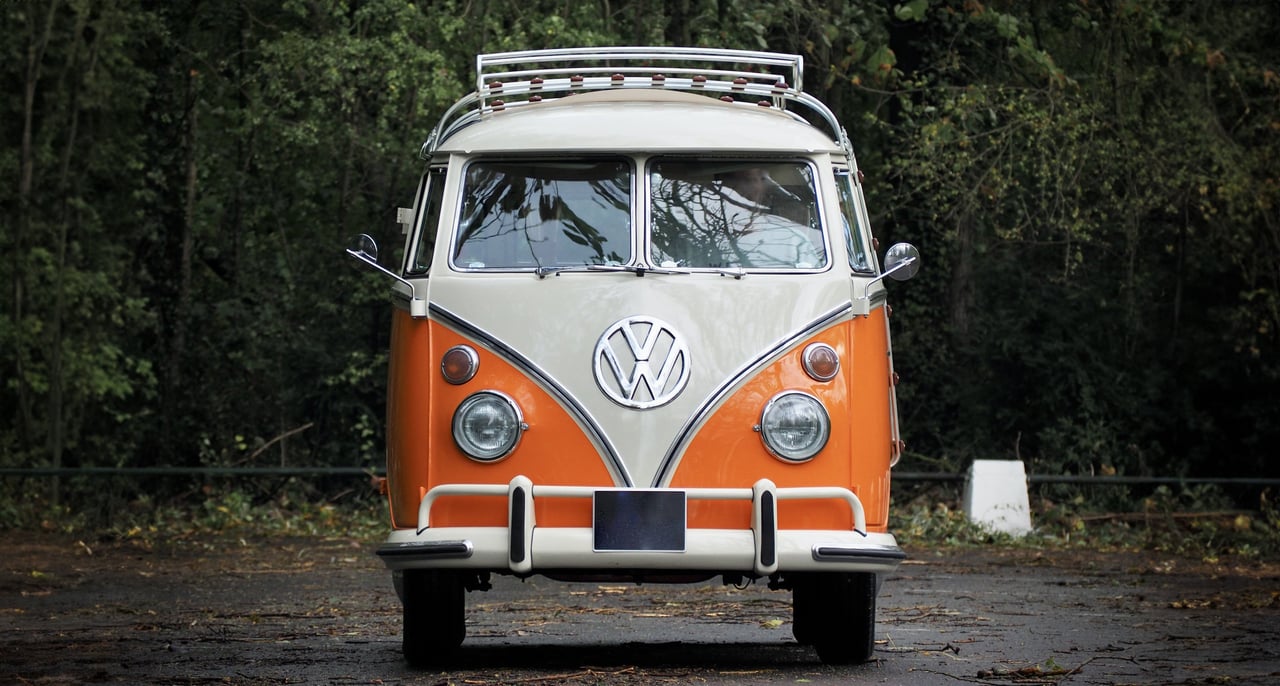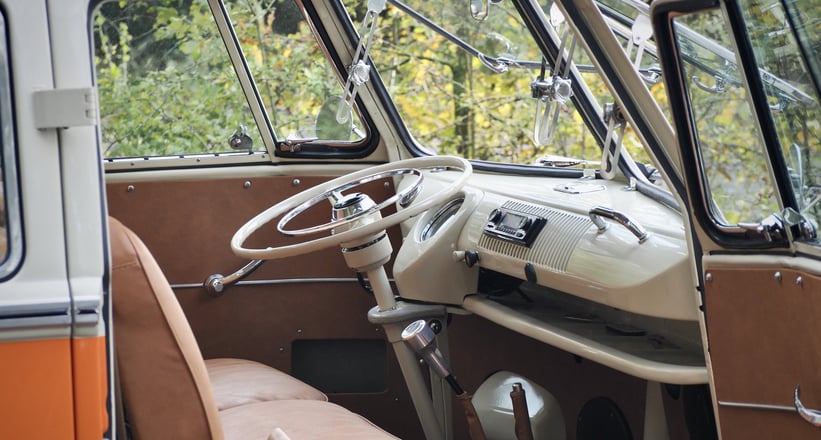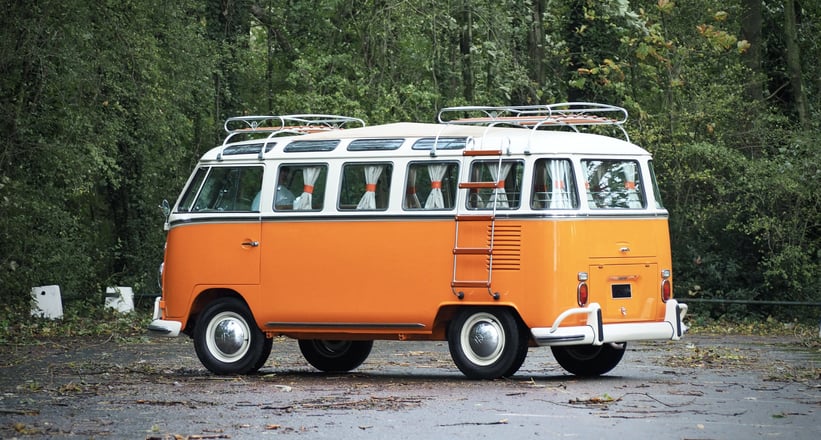 Everybody Samba!
Certain cars spark a childish joy in passersby, regardless of their age, and the VW Combi T1 definitely falls into that category. This rare '23 Window' Samba might not be the fastest ride on earth, but it makes up for it with spades of usable space and one of the lightest, most voluminous cabins ever.
Recently restored between 2021 and 2022, this Combi is perfectly equipped for life on the road, boasting a sink, hotplate, fridge, and brace of roof racks ready to carry your luggage, surfboards, or whatever else you want to take on your next road trip. If you and your family or friends are looking to take your summer to the next level in 2024, you can't get cooler than an air-cooled VW bus!