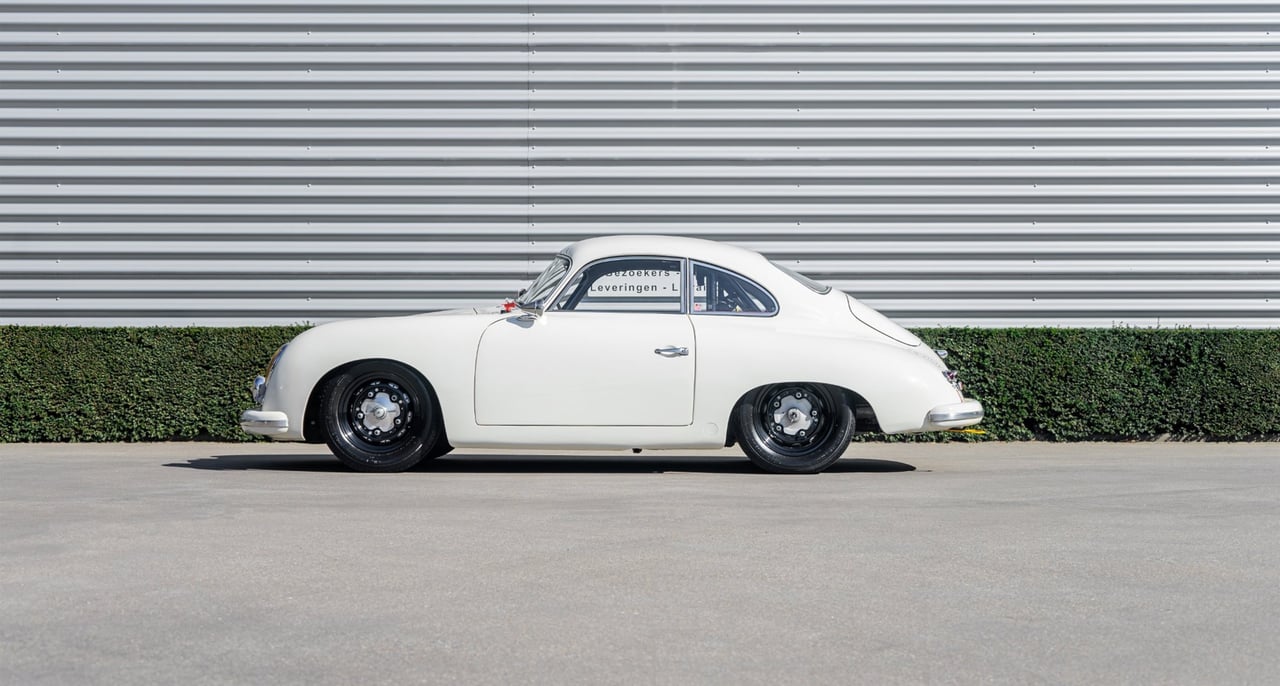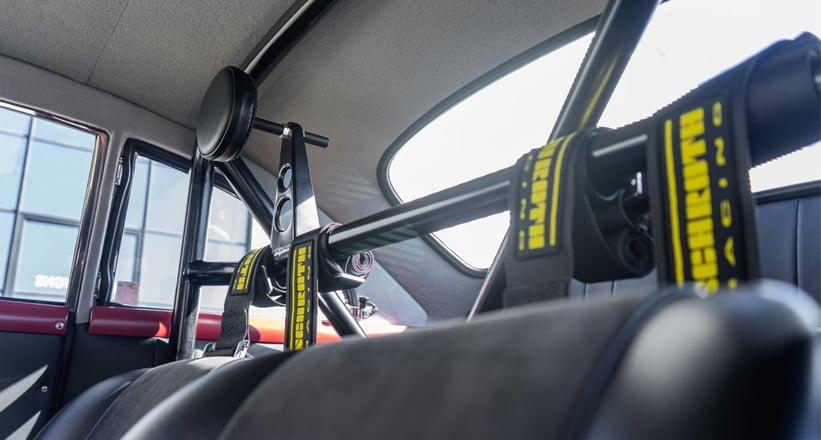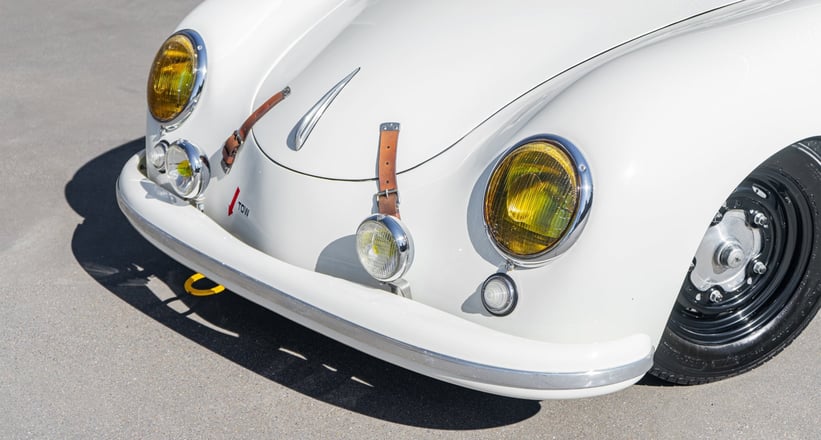 Pre-A Outlaw
By now, we've all seen our fair share of café-racer'd, wide-bodied, 4.0-toting restomodded 911s, but there is another model from Porsche that arguably fits the 'get in and drive' attitude a little better: the plucky 356 Coupé.
As you might have guessed, this is no ordinary Pre-A, as this example has been tastefully modified in preparation for the gruelling Tour Auto endurance adventure. Finished in Light Ivory with a black and red interior, this example boasts a fully rebuilt and upgraded 1.6-litre engine. Thanks to 912 crankcases, 83mm pistons, a racing camshaft, modified cylinder heads, and 40mm Solex carburettors, this 356 produces an impressive 129 horsepower. If you've been dreaming of the perfect grin-maker or weekend racer, look no further!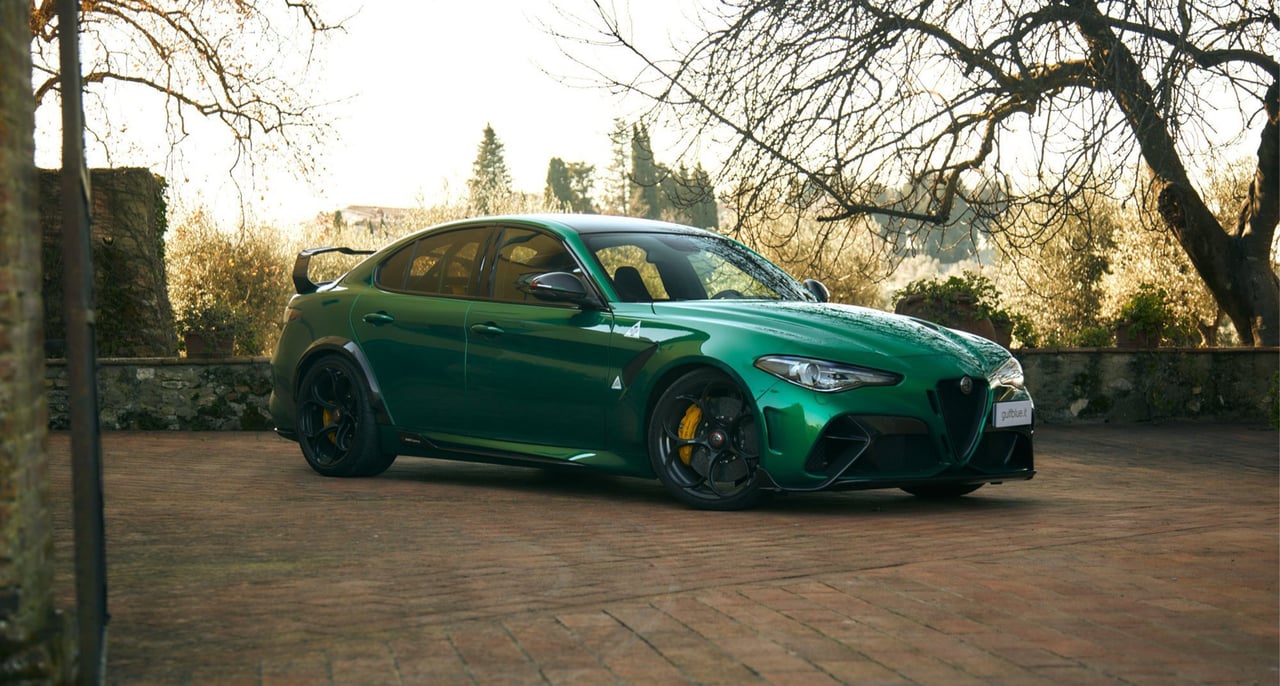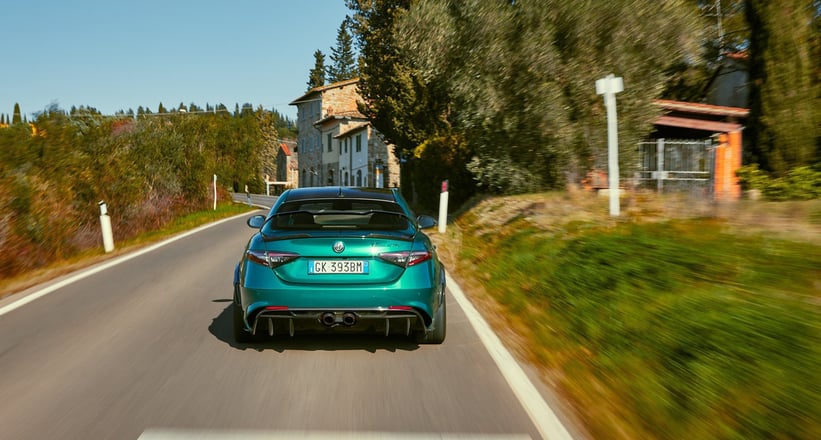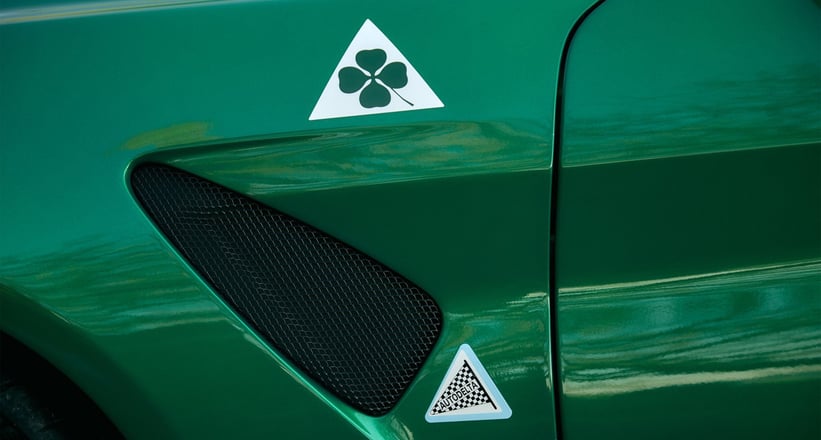 Numero Diciassette
Limited to just 250 examples and created in collaboration with the Sauber F1 team, the Alfa Romeo GTAm is about as raw as a four-door saloon car can get. This glorious Verde example is number 17, and has covered a mere 3,000km from new. Taking the already impressive Giulia GTA and cranking it up to 11, the GTAm trades rear seats for a rollcage and comes equipped with over 530 horsepower to play with from its Ferrari-derived 2.9-litre twin-turbo V6.
One simply needs to fly through its sequential gearbox to understand just how special this super-saloon really is. Built with pure passion and a deep admiration for the success of the Giulias built between the 1960s and 1970s, the GTAm is arguably the coolest super saloon of the 21st century.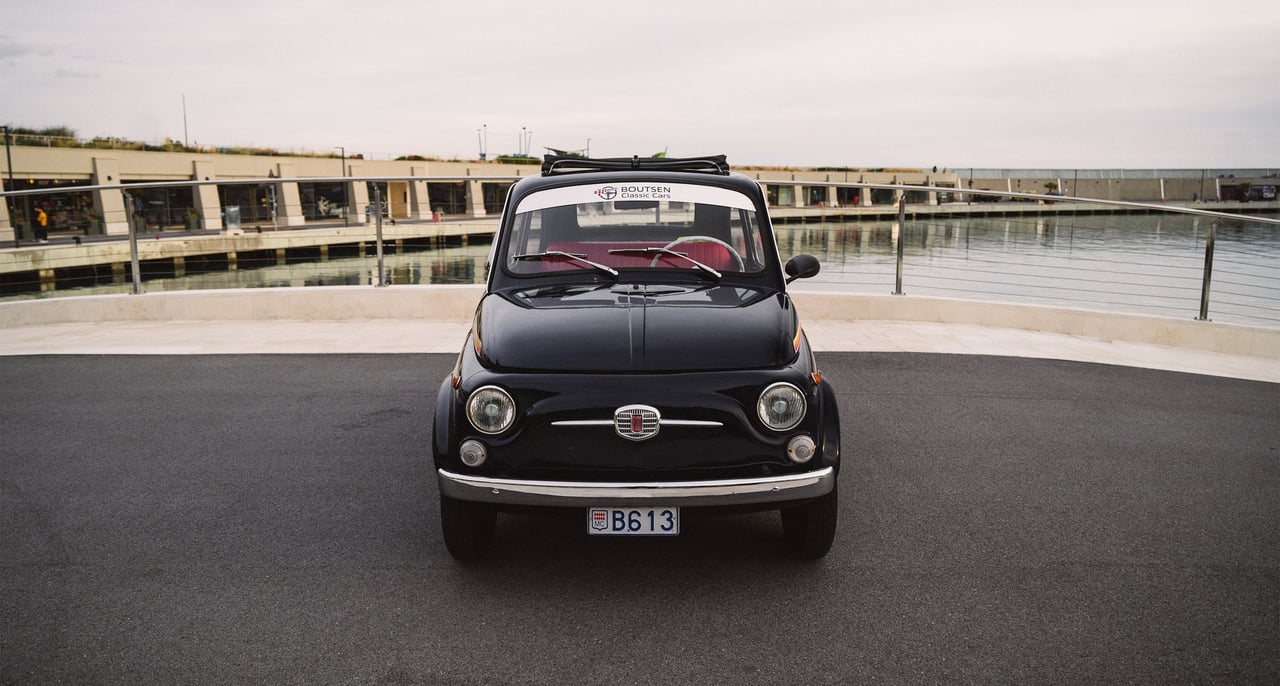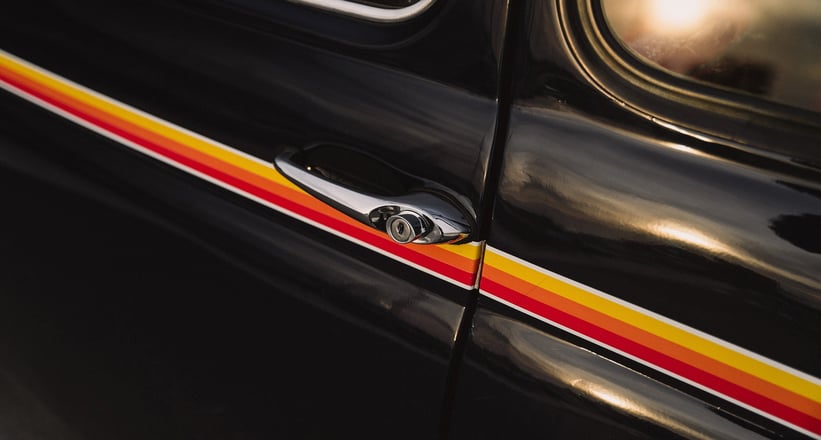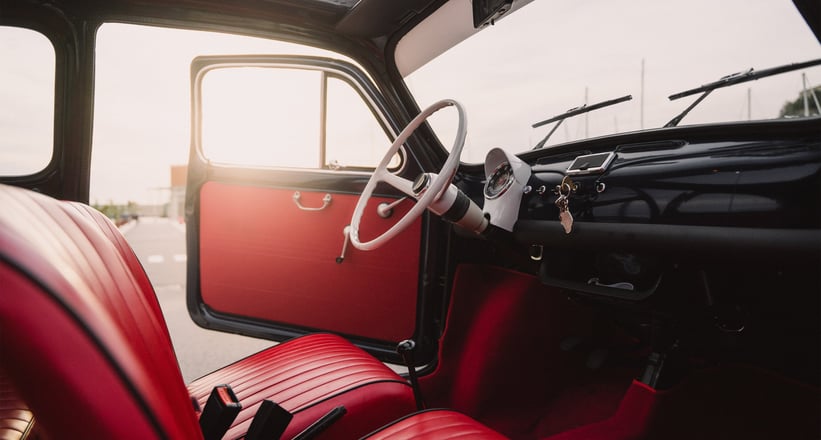 Formula 500
There's just something so cool about an original Fiat 500, isn't there? As modern hatchbacks continue to bloat to the size of late 1990s SUVs, micro machines such as these seem all the more appealing for zipping through the busiest city centres.
While the original Fiat 500's 13hp engine barely had enough power to peel even the ripest of bananas, this 1971 Fiat 500 F has been treated to engine and gearbox preparation by D'Angelo Motori, a famed 500 specialist based in Southern Italy. If the uprated engine and five-speed gearbox wasn't enough to win you over, this example belonged to former F1 driver Thierry Boutsen, and features side stripe stickers inspired by his iconic helmet!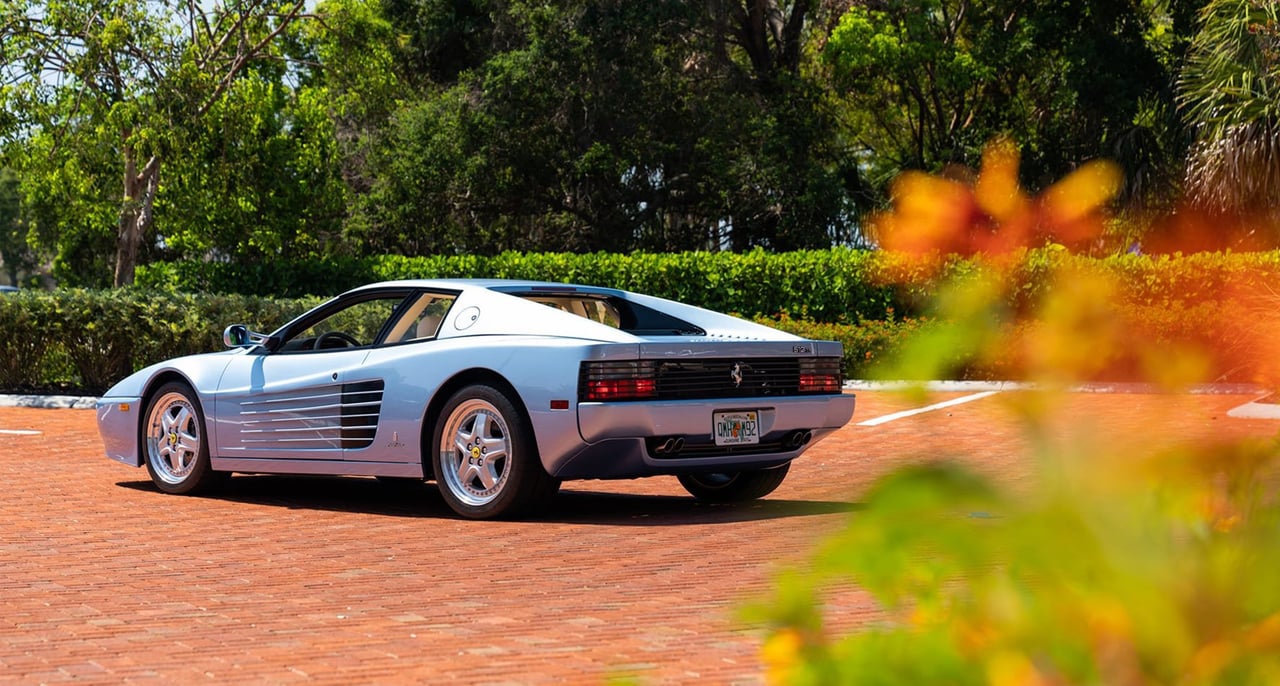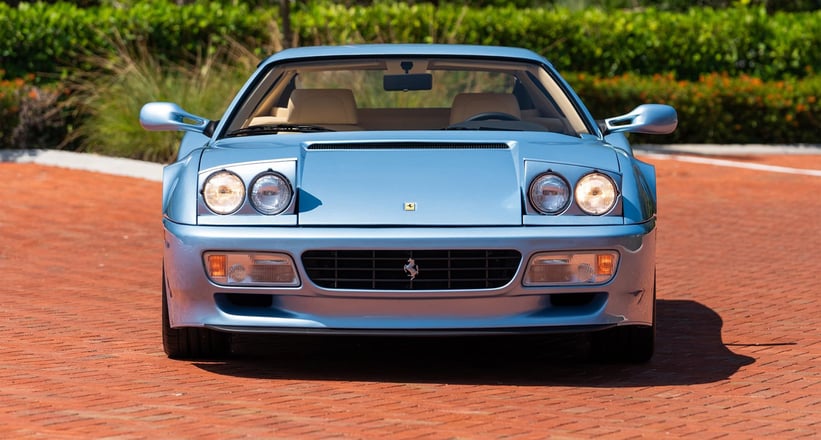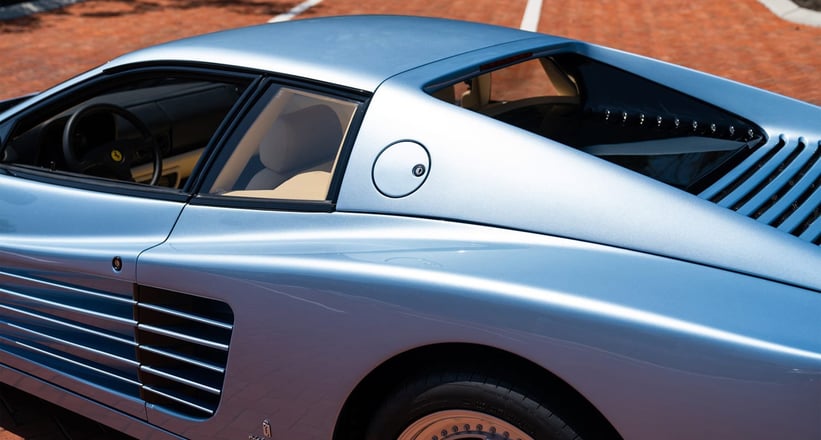 Prancing horse perfection
Released to the world back in 1991, the Ferrari 512 TR was the evolution of the outgoing and much-loved Testarossa. Despite offering some new technology, the model retained much of its predecessor's styling cues, albeit with slightly softened edges around the front bumpers and side vents.
This fine example heading to Gooding & Company's upcoming Pebble Beach sale is one of the nicest we've come across, sporting a pale metallic blue with a vibrant beige leather interior inside. These early 1990s Ferrari models are perhaps the hottest of the line-up when it comes to modern classics, and we'll be keeping a close eye on this one as it rolls towards the auction block!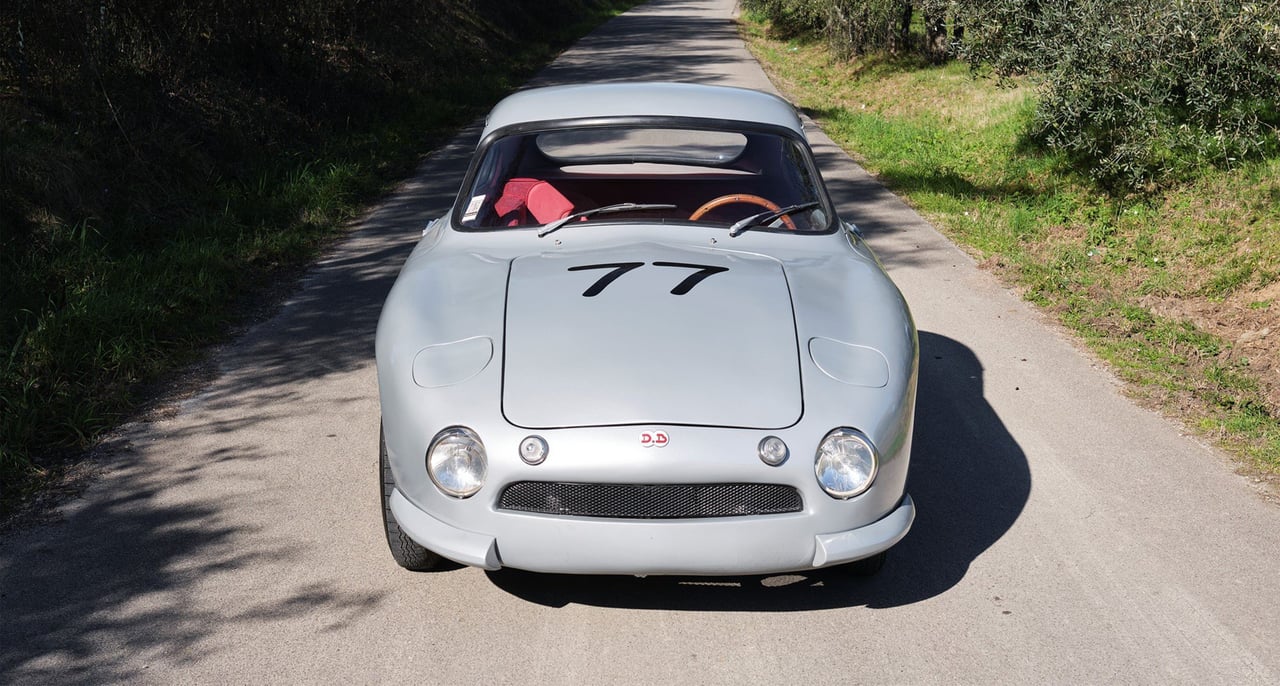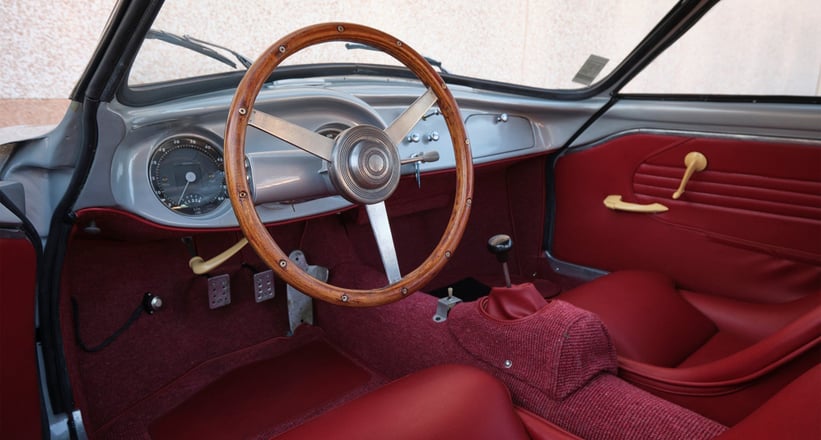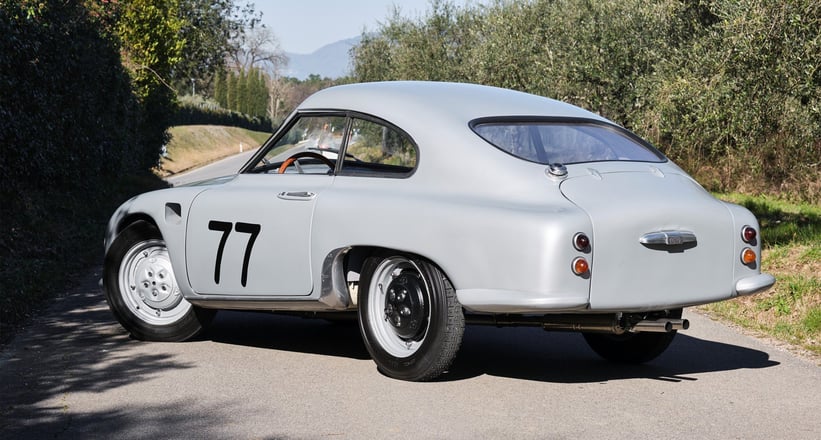 Mile Miglia Maestro
You'd be forgiven for not knowing what this curious-looking machine is, but for those who do, we salute you! This true legend of French motorsport has competed in multiple Mile Miglia events and was the works machine used during the 1956 and 1957 events. Incredibly, the manufacturer D.B. has won nearly 1,000 races and still holds the title of the French manufacturer with the highest number of entries in the Le Mans 24 Hours to date!
It may have raced in period, but don't think for a moment that this legend is ready to hang up his semi-slicks just yet, because it's eligible for upcoming Mile Miglia events. As quirky racers go, this is as unique as it gets, making this D.B. a must for any lover of vintage racing!