The 10 collector cars the experts say you should watch in 2017
Another year beckons and, as always, every classic car enthusiast, collector and dealer will be analysing last year's trends and anticipating the next 'big thing'. We've consulted a selection of the classic car world's foremost experts to see what they'll be watching in 2017…
Before we begin, here's a quick note on the current 'easing' landscape of the collector car market from Stu Carpenter of Copley Motorcars in Massachusetts, which nicely reflects the fact these aren't investment tips, and remind us that there are many non-financial returns to be had. "I think the market has become tired over the last six years," he explains. "A lot of cars were being sold just because they were available, with little regard for how much the buyers loved them. People today are buying only and exactly what they want – there are far fewer, if any, external forces in their minds." With that in mind, let's get to it…
The underrated RS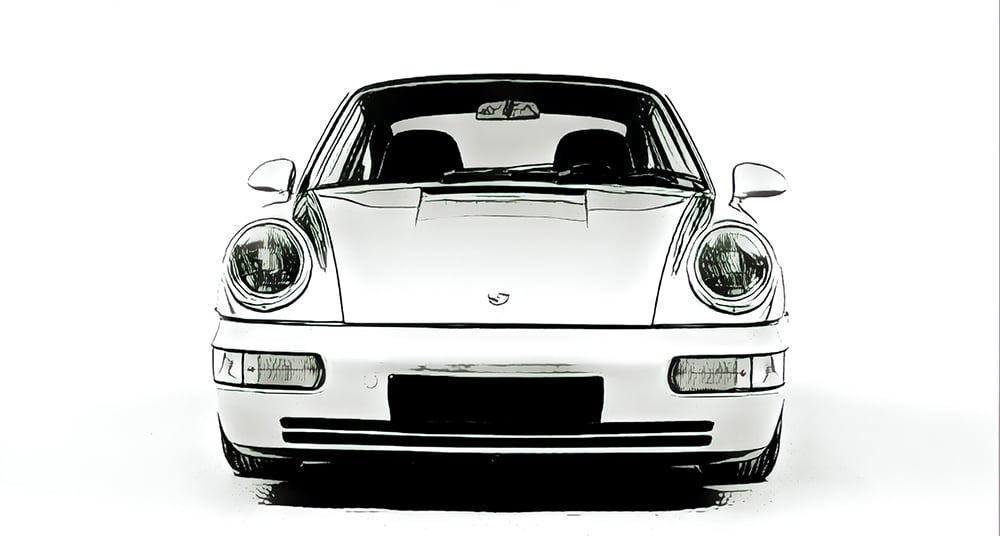 It's no secret that interest in so-called 'youngtimer' Porsches has skyrocketed in the last year, best illustrated by the immaculate 993 GT2 that RM Sotheby's sold for a jaw-dropping £1.85m in September. Suffice to say, our experts were close to unanimous in their choice of these cars, particularly the 964 Carrera RS, which was deemed underappreciated. "They're already undervalued in comparison to the 993 RS," comments Porsche specialist Lee Maxted-Page, "yet they're one of the true and great driving RSs. People are buying them like they were Carrera 2.7 RSs 10 years ago – they know that they're great drivers' cars with historical significance, but they're also mindful of their relatively small production numbers." Fellow Porsche specialist Manfred Hering of Early 911S agrees, citing relaxed importation laws in America as another catalyst for their rising demand. "We've exported five cars to America in the last four months," he says, "and not enough people realise that it's possible to do."
This interest is, of course, indicative of a wider trend for modern supercars in the market – one that Peter Wallman, the Managing Director of RM Sotheby's Europe, foresees will only get stronger. "The amount of lust for low-mileage, single-owner, perfectly presented modern supercars is extraordinary," he comments. "We all know people are becoming more discerning, and I think these buyers are genuine collectors with a new desire for modern cars." While key market influencer Simon Kidston of Geneva-based Kidston SA concurs, he thinks it's important not to become short-sighted. "Because the older cars are expensive and there is a demographic change, the focus has turned to these younger Porsches, but you can't help but feel that there's been a little bit of jumping on the bandwagon. Everything is based on rarity and mileage with these cars, and I think these are generally naïve criteria for buying a car."
Accessible Aston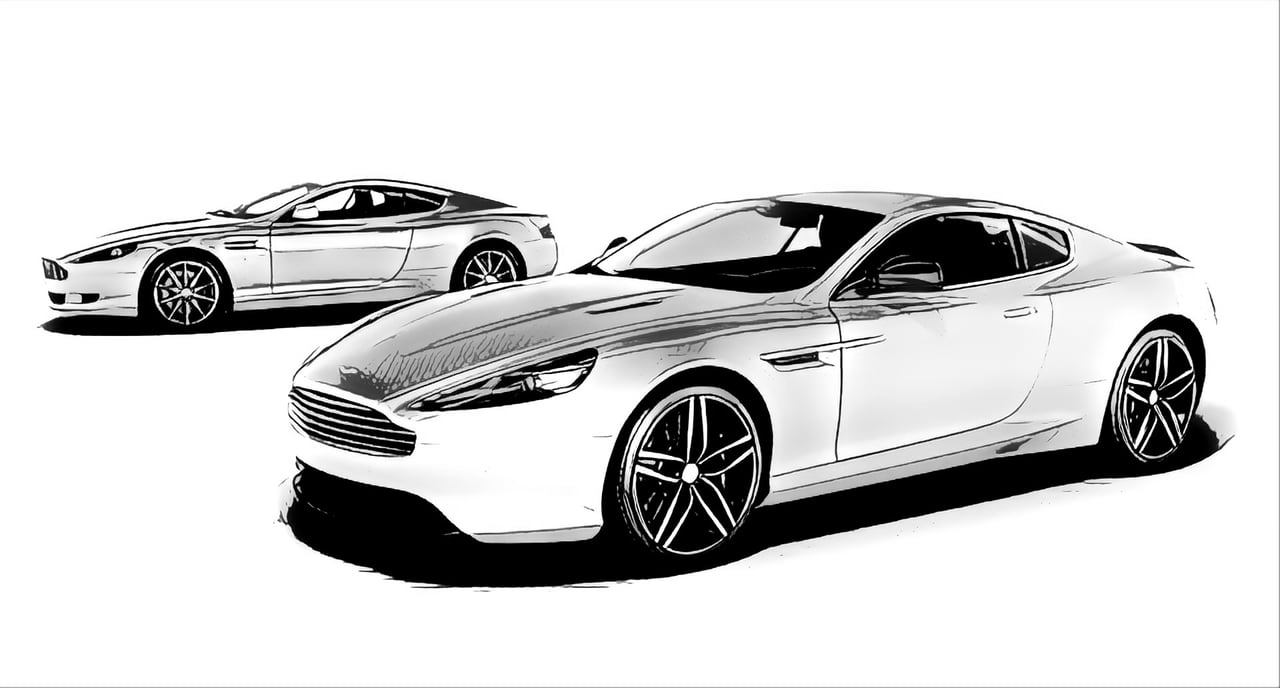 The trend for modern classics has not escaped the Aston Martin market, either. In addition to first-generation V12 Vantages and manual DBSs, marque specialist Nicholas Mee will be watching the DB9 this coming year. Some might deem that an unusual choice owing to its large production numbers, but Mee speaks from experience in his reasoning. "When the DB7 was revealed, people thought that because it was going to be produced in large numbers, it spelt the end for exclusive Astons," he explains. "But it turns out they were wrong because people are now collecting DB7s, be it Vantages, GTs or Zagatos." Aston's increasing emergence in new markets around the world has, according to Mee, woken people up to the brand. "Aston might have built some 15,000 DB9s, but on a global scale, they're still quite rare." Furthermore, at their current price point, they're 'classically proportioned, proper' Aston Martins that are accessible to a wider audience.
Wild Horses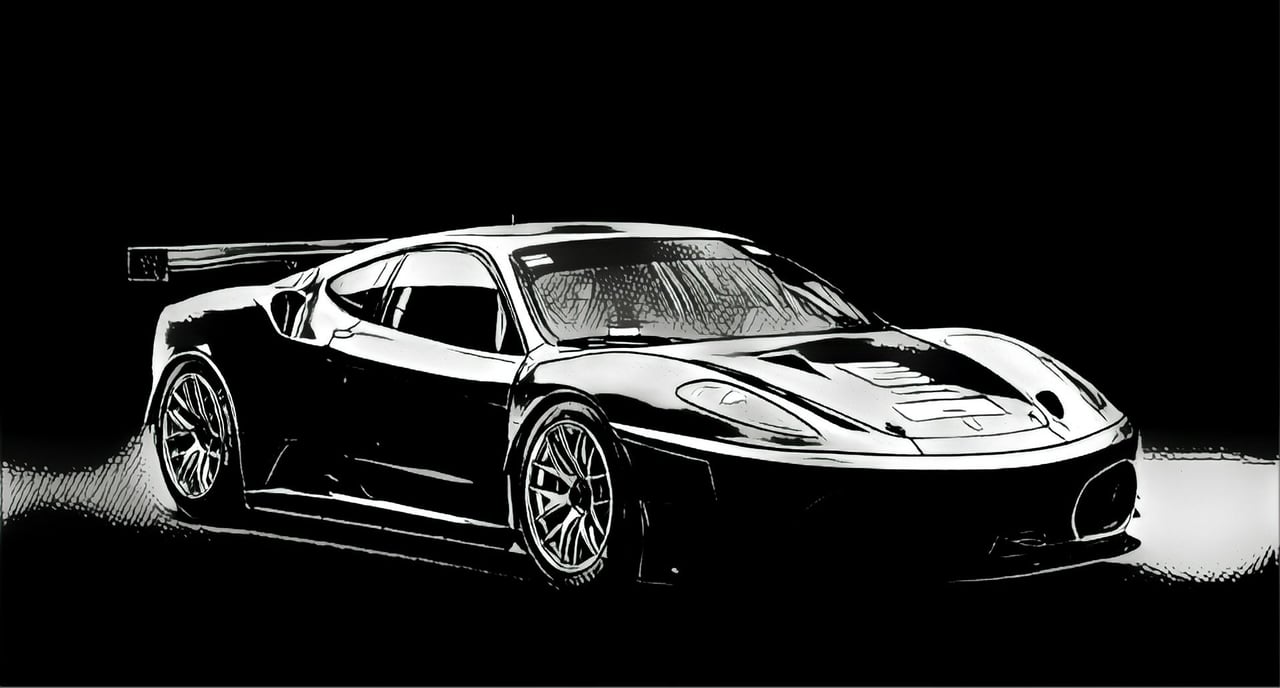 Thought you needed to shell out tens of millions of euros for a Ferrari with a stellar competition history? You'd be wrong. High-end competition car specialist Jan B. Lühn believes the appeal and desirability of Ferrari's modern World Endurance Championship challengers, particularly those with Works backing, have yet to be realised. "People will soon realise that these are proper Works Ferraris that raced at Le Mans, in fantastic fields against many other manufacturers," he explains. "You've got to remember that teams campaign just two or three cars each season – there were just over 20 semi-Works 458 GTE cars built, and a similar number of F430 GT2s." He's also keen to point out that you don't need a 20-strong group of mechanics to use the cars. "They're designed to last up to 24 hours, so they're relatively straightforward to run and enjoy." With regards to values, Lühn cites that good, honest cars can be had for below one million euros, but only for a matter of time…
Rennaissance Bug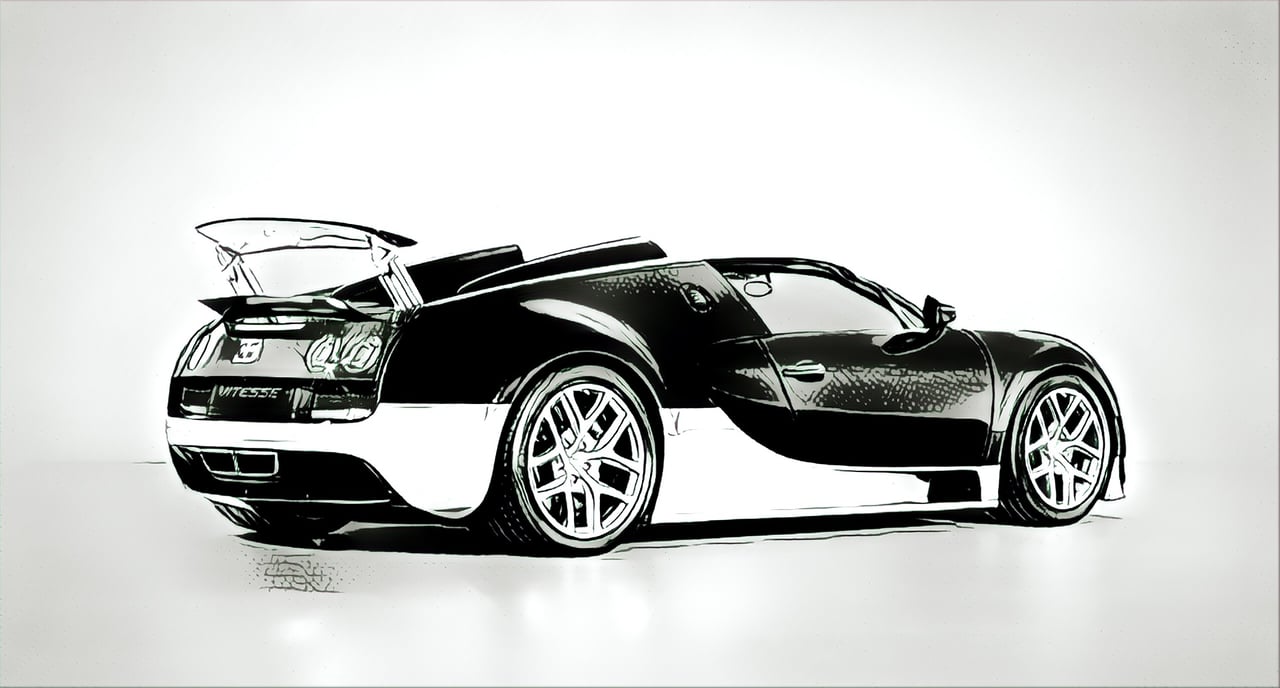 Whether the Bugatti Veyron will lay claim to the McLaren F1's crown in terms of collectability remains to be seen, but Tom Hartley Junior is championing the French hypercar as one to watch. "Only 450 were built, with four turbochargers, eight radiators and build-quality unlike any other supercar that came before or after," he comments. "Yet they're currently trading for less than a Ferrari F40, of which 1,300 were produced – it just doesn't make sense." Max Girardo of Girardo & Co concurs, deeming the freakish usability of the car a huge part of its appeal. "It's everything and more, and from a road trip perspective, there can be no better car in which to drive from London to Paris or Gstaad than a Veyron." He does, however, think that the limited edition and one-off models are the ones to look out for, and those that will increase in desirability the most in the coming years. Coupled with a new, more cost-effective maintenance package from Bugatti and the impending deliveries of the much more expensive successor, the Chiron, the Veyron's day, according to the experts, is yet to come.
Long live the King!
A string of McLaren F1 sales in the final quarter of 2016 has led Simon Kidston to once again ponder the commonly asked question of whether the legendary British supercar is the spiritual heir to the Ferrari 250 GTO. "We've handled the sale of four F1s this year, which is a first, and one of those represented the highest price ever paid for a McLaren," he informs us. "Last year, RM Sotheby's sold a modified road car as part of its Pinnacle Collection, and we've seen a real acceleration in interest since then." Its stellar competition history, usability, extensive support from the factory and the increasing number of events for owners to come together and enjoy their cars are heightening the F1's appeal – something Kidston understands only too well having owned one for a number of years. Interestingly, the uplift in demand for F1s has, according to Kidston, come from a new group of collectors. "They tend to be a little bit younger and are taking a long-term view. Generally speaking, they're not buying Bugatti EB110s and Jaguar XJ220s – they're coming in from a higher level, rather than graduating to it from a lower one."
A heightened sense of heritage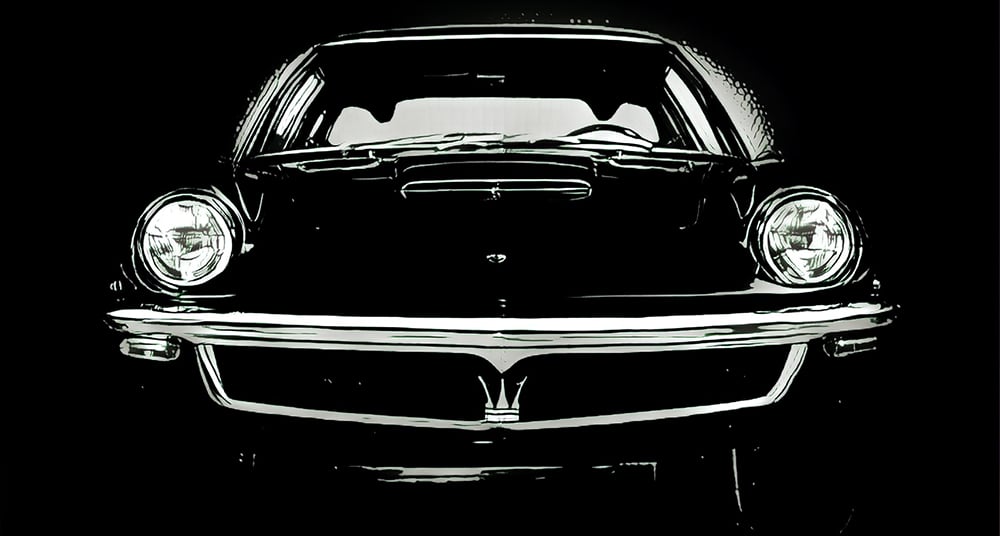 Manufacturers are, according to Dietrich Hatlapa of the Historic Automobile Group International, 'getting their acts together' in terms of recognising and capitalising on their heritages, with Lamborghini in particular expanding its Polo Storico department to encompass some of the lesser-known models from its back catalogue. "It has an immediate effect on a model's visibility, not only because there is a lot of PR, but also because of the new availability of spare parts," he explains. "Models such as the Islero and the Jarama might not be as spectacular as the Miura or the Countach, but their extreme rarity – just 225 Isleros were built – more than makes up for it. It's a distinguished taste, but you're getting an amazing 12-cylinder car with lots of interesting technology." Similarly, Timm Meinrenken from Thiesen Hamburg sees the equally rare Maserati Mistral as a 'car to have' for anyone with a serious interest in Maseratis, particularly with the burgeoning Classiche department assisting owners. "Finding an untouched example is rare, but they're an interesting – and far more affordable – alternative to a Ferrari of the same era."
Back to basics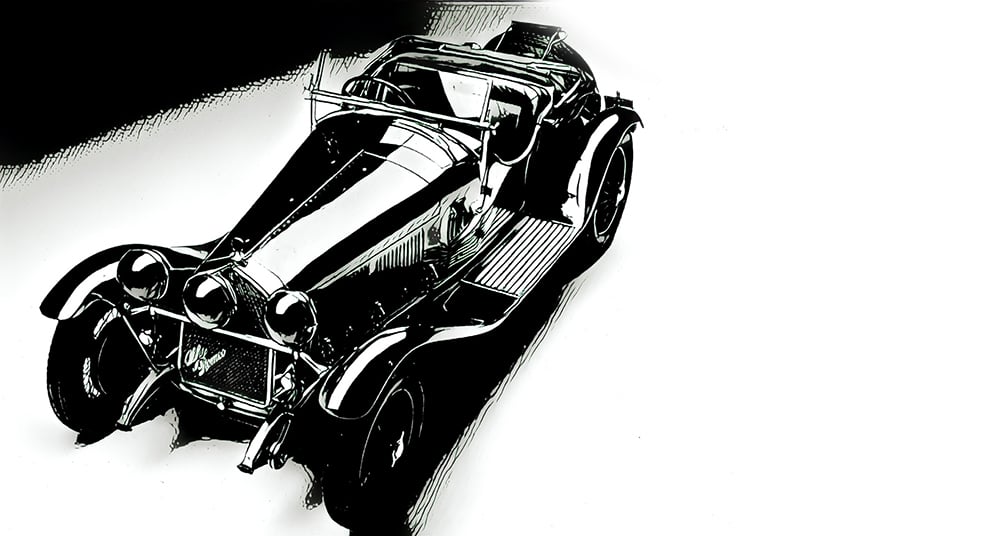 With more modern cars so prominently featured in this list, we were pleasantly surprised when Stu Carpenter of Copley Motorcars opted for a pre-War machine instead. "I'm going to go old-school and say that, for me, the Alfa Romeo 6C 1750 is a car to watch," he says. "The big Zagato and Touring 8Cs obviously don't need any help, but I think the 1750s are a little behind, perhaps because they're not so overtly beautiful." While he deems a Zagato-bodied Gran Sport 'the look', he also notes that there are a number of interesting one-offs out there as well. "They're very rare, historically important and, in my opinion, terribly attractive. It's not necessarily an undervalued car – a good example with a good history is within 3m US dollars – but I certainly think they'll become more appreciated."
No sideburns required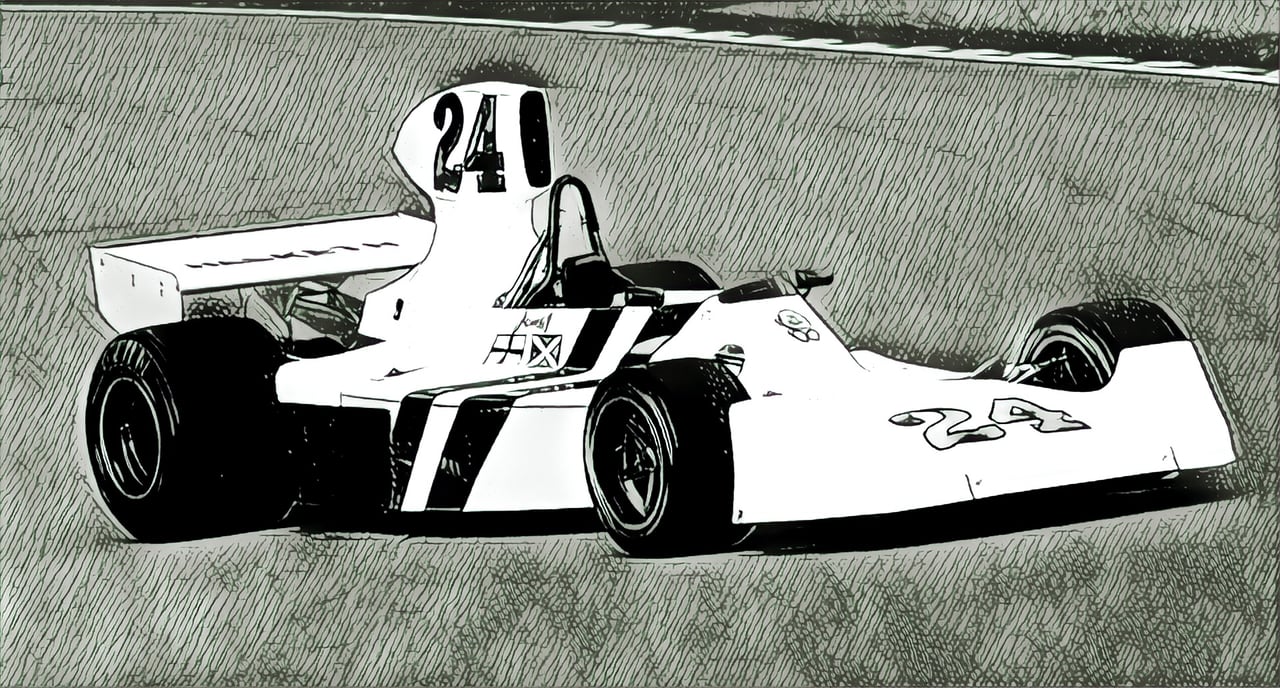 The 1970s was, in Simon Kidston's opinion, the end of a very evocative period in Formula 1 and, as such, cars from the 'flared trousers and sideburns' era are proving increasingly collectable. "The drivers were rebellious and had real character, the team principles were colourful and the liveries were memorable," he comments. "And the cars, as Formula 1 machines always have done, represented the absolute forefront of automotive technology – it was NASA on wheels, if you like." What's more, Kidston explains that, unlike their monstrous turbocharged successors from the 1980s, these cars are comparatively easy to drive and relatively straightforward to maintain. "You don't need a computer to start them, you don't have 1,100HP behind you and you can race on historic circuits such as Monaco and Silverstone."
Pre-War Bugatti and competition car specialist William I'Anson echoes Kidston's sentiments, suggesting that drivers' cars that are bought solely to be raced have climbed in value and desirability at a "more consistent rate than some of the more speculative, investment-driven cars". He expands: "If you buy a DFV-powered Formula 1 car, you're mindful of the significant investment, but it's predominantly a passion-driven purchase." A more competitive market and an increasing number of events to cater to these cars, however, makes finding the right examples a challenge. "In terms of bang for buck," concludes Kidston, "there's not much to beat them."
Lesson 1: buy the best of the best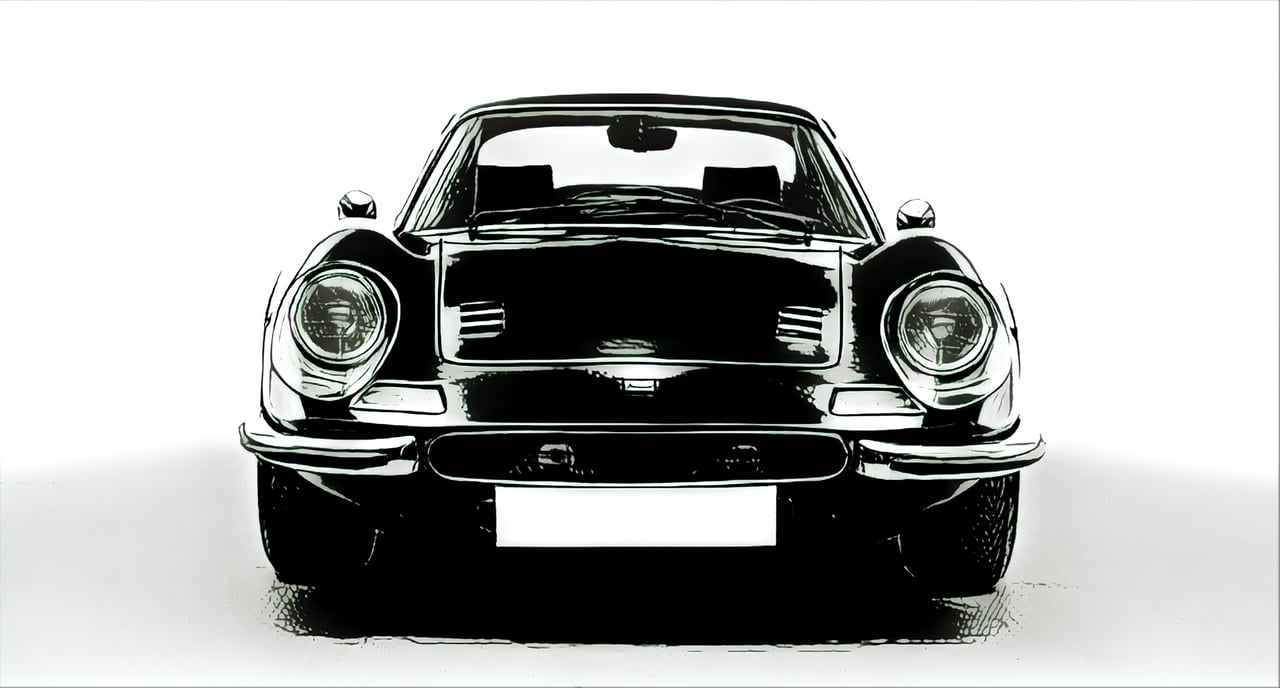 Owing to the time and financial expense of reputable and high-quality restorations, James Cottingham of DK Engineering believes the best-of-the-best examples of such Ferrari models as the Dino represent good value at the moment. "The cost of restoration has risen as a result of increasing labour rates, more expensive spare parts and simply because the best in the business are always so busy," he explains. "If you look for the very best examples of certain models such as the Dino, you'll see it actually makes more financial sense than buying a project that you'll then spend two years restoring at a cost of £200,000-300,000 plus VAT." Currently, the best cars are trading for not much more than unrestored examples, which is a gap Cottingham reckons will only expand moving forward. "All Dinos – even the well looked after models – need restoring, and right now there isn't a big enough spread between the good and the bad cars."
Very Important Provenance
Max Girardo will be looking out for 1950s sports cars with great competition history in 2017, particularly those that scored notable results in significant events such as the Mille Miglia. "I really believe in, among others, low-roofed Lancia Aurelia B20 GTs that finished well in a big race," he says. "Lancia is gaining more and more interest as a brand. It's an educated choice and it might not be as powerful as a Ferrari, but its innovative chassis and braking systems are much better, and make it a thoroughly enjoyable drive."
Of course, the other benefit of these cars is their eligibility for modern retrospective events such as the Mille Miglia, as Peter Wallman is keen to point out. "If you can find a car that's in a sensible price bracket and going to get you admission to a renowned event, then people are going to climb all over each other to get it, particularly if it did the event in the period," he comments. "Cars from the small bespoke Italian manufacturers such as the double-bubble Zagato-bodied Abarths and Lancias were produced in such low numbers and are very difficult to research, but they're essentially mini versions of the 'big banger' 1950s and '60s Ferraris and people are now beginning to appreciate their small, delicate and clever designs."
Photos: Various Classic Driver dealers