Ton-up Garage's BMW R45 Pure is an urban off-roader
When the folks at Ton-up Garage in Portugal spotted this poorly restored BMW R45, they simply had to put it right.
The result is what Ton-up calls the 'Pure', denoting the company's interpretation of what the bike now represents: purity and simplicity. With its inspiration set firmly in the late Seventies (when it was originally built), the scrambler-style R45 appears exquisitely finished, equipped with nothing more than the absolute essentials. Custom features include the gold headlight grille, a hand-stitched quilted leather seat and chunky off-road tyres. But with a humble 35HP, the striking R45 might be more at home in the urban sprawl than the rugged countryside. It's certainly stylish enough for the city.
Looking seriously cool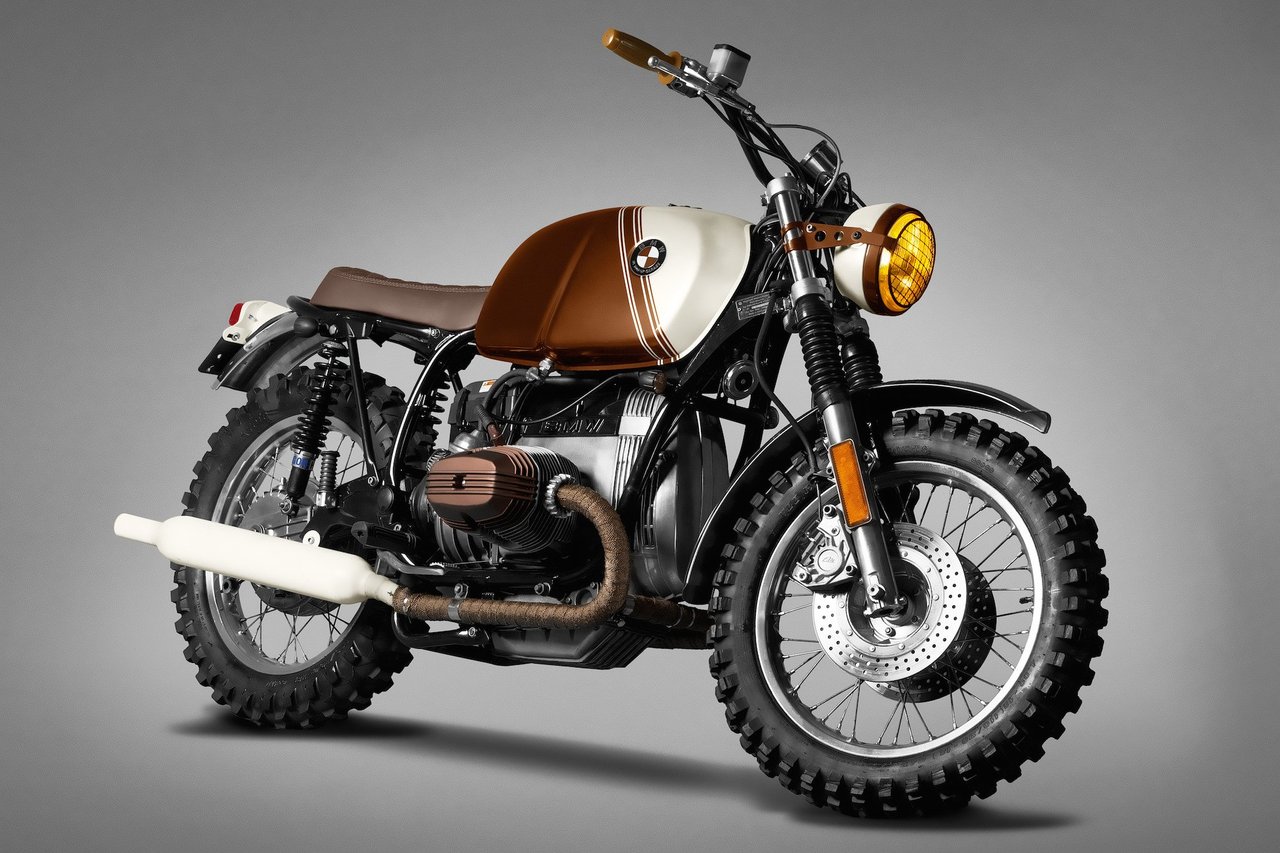 The brown and cream colour scheme screams chic – the matching inserts and company logo on the BMW badge are a particularly nice touch – and, aside from looking seriously cool, the whole exhaust arrangement, with its heat-bandaged manifold and white powder-coated tips, is a subtle reminder of the bike's Seventies roots. What better way to battle the backstreets and enjoy a cross-capital urban jaunt?