Climb astride this 1979 BMW K100 café racer, a true black beauty
Looking like it just left the set of a Mad Max movie, this sinister all-black BMW K100 custom is a one-of-a-kind stripped-back café racer.
Powered by a longitudinally mounted, 1,000cc four-cylinder engine, producing around 90bhp in standard form, this shaft-driven K100 is an unusual choice for such a renegade-inspired ride.
Stripped back for maximum thrills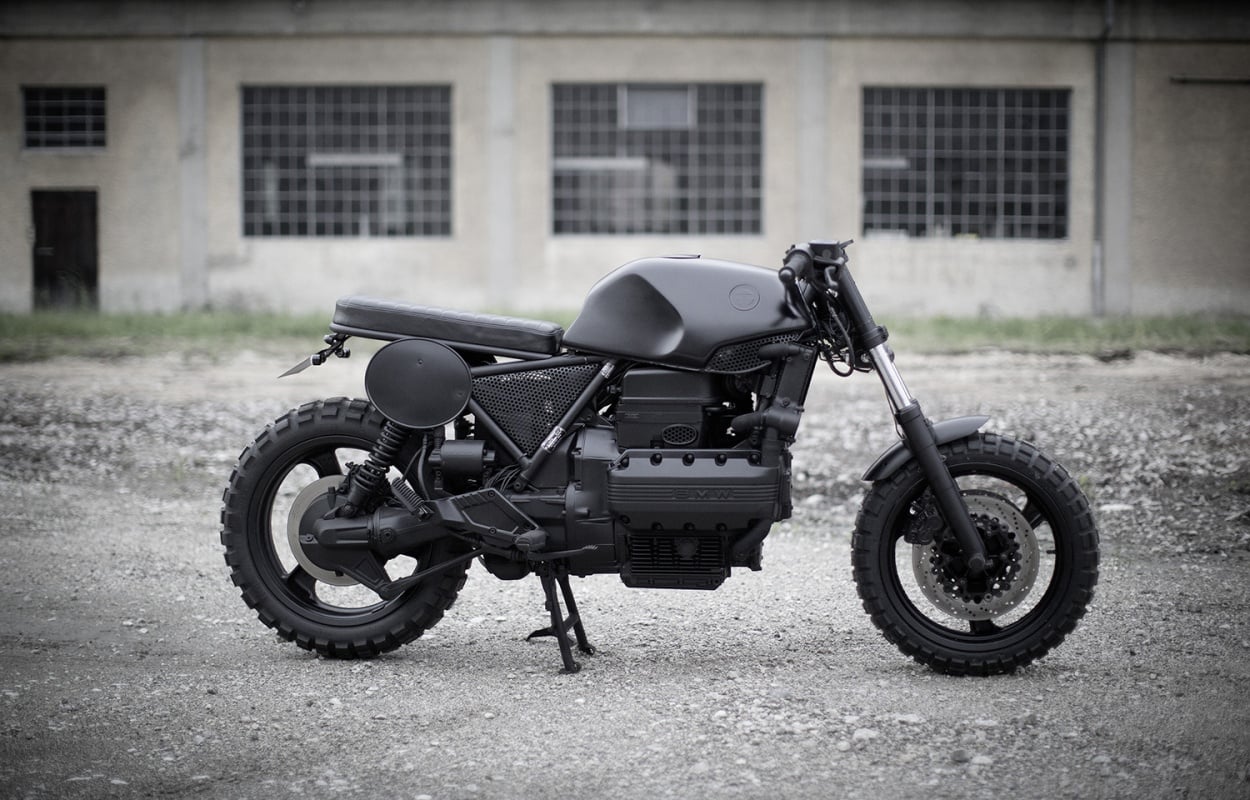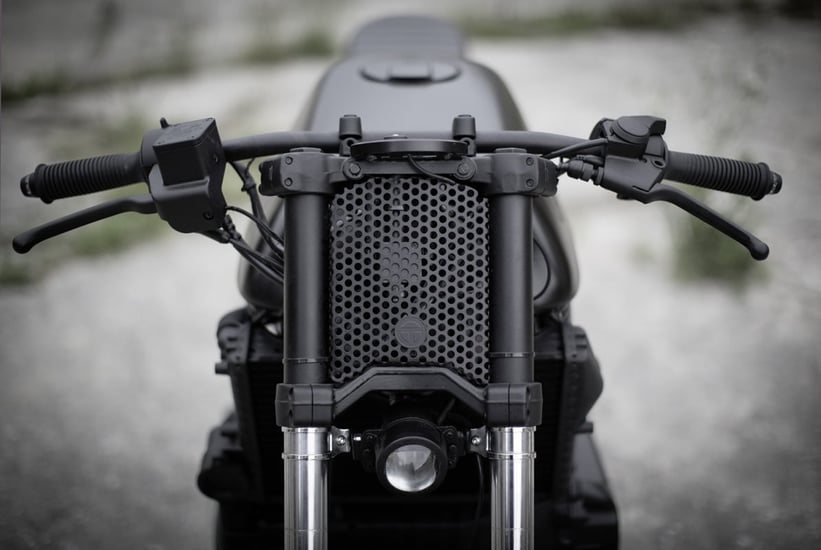 The removal of all fairings and the standard headlight creates a daring look that could cause quite a reaction from other motorists and pedestrians. We think it's fair to say that you won't find many other BMWs like this. The BMW's ageing electrical system is also cleverly replaced by modern electronics: minimalist speedometer, tachometer and flashing handlebar-end indicators are highly creative solutions to the fussy-looking originals. It all combines to give the bike a light and sporty elegance, albeit with rugged off-road tyres fitted.