Method in the madness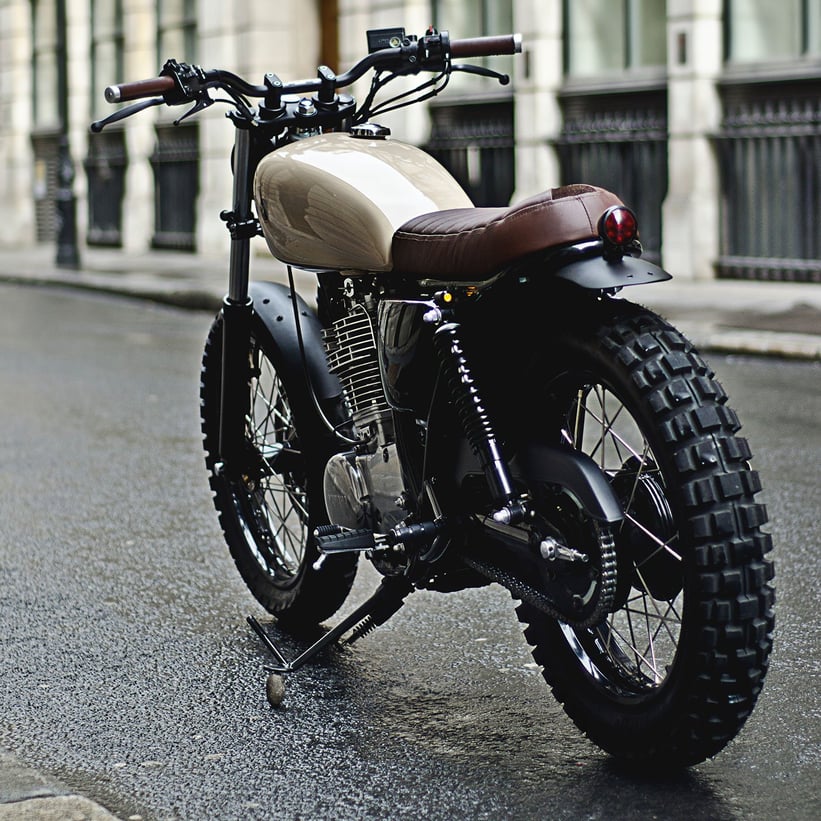 Based on Yamaha SR400 and SR500s respectively, the Type 7 and Type 7A have been created by Autofabrica, a UK-based company specialising in custom motorcycle building and industrial design. Its edgy yet sophisticated designs are carefully thought out, with different models focusing on different stylistic themes or elements. The Type 7, for example, has been designed with a classic colour scheme in mind, hence the flat cream-coloured tank and rich brown leather-trimmed saddle, "immediately drawing your attention to the softer aspects of this bike's design," explains Autofabrica's co-founder and creative director, Bujar Muharremi.
Every little helps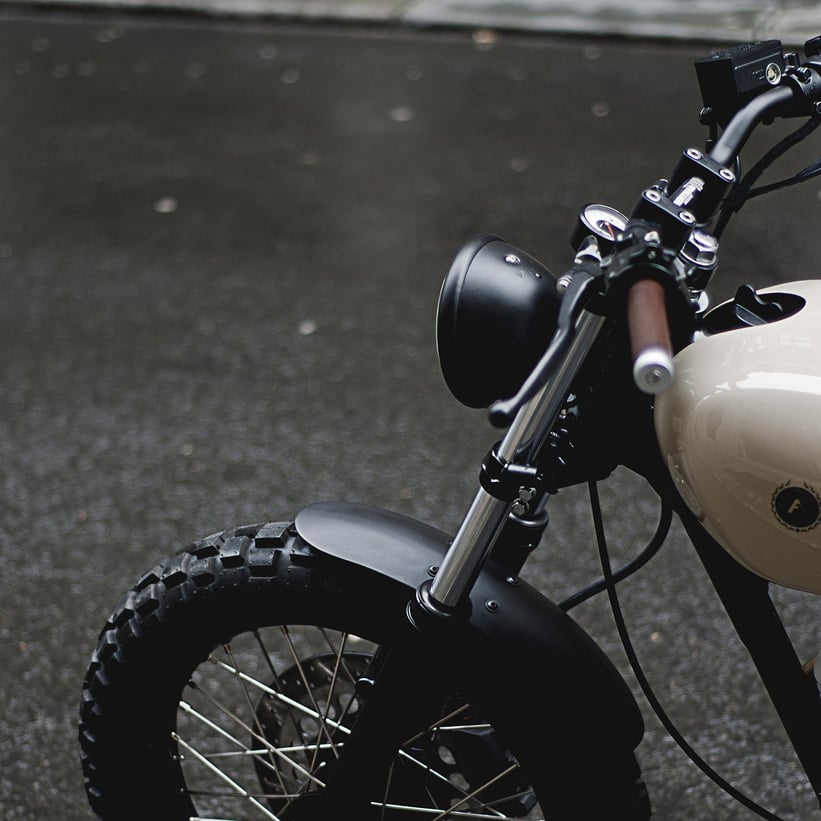 It's the little touches that really make the Type 7 'pop', such as the way in which the hand-bent stainless steel exhaust tubing flows from gold at the manifold to silver at the outlet. Different finishes of black were used for the bike's mechanical pieces, balanced with stainless wheel spokes for that classic look. Stripped of many hefty original parts and boasting upgraded Hagon suspension, it's apparently fantastic to ride, handling superbly and holding its own against more powerful motorcycles.
The Type 7A, too, encompasses this 'classic' feel – its elegant olive-green paint coupled with a deeper brown leather seat makes for a more rugged-looking bike. It takes serious skill to make a simple piece of design so utterly compelling. Kudos, Autofabrica.
Photos: Autofabrica