Aston Martin One-77 Cycle: Top performance on two wheels
The legendary British car manufacturer is about to conquer the world of cycling by launching a 'superbike'. As the name implies, the limited-edition One-77 cycle is a two-wheeled take on the luxurious Aston Martin One-77 sports car.
Good news for all those Aston enthusiasts who were unable to get their hands on the One-77 before it sold out earlier this year – they can put in an order for the two-wheeled version, instead. Aston has teamed up with Factor Bikes to create a head-turning cycle for serious speed demons, yearning for an outstanding riding experience. Described as the world's most technologically advanced bike, the One-77 Cycle is certain to impress even the most demanding athlete.
Designed, engineered and built in Britain, the supercycle features a sophisticated 'motorsport-derived data logging system' that provides more than 100 channels of performance feedback, such as speed, rate of climb and power. The intelligent bike also has the ability to collect biometric data measurements for ECG, respiration rate and core body temperature. Each bike is custom made to the buyer's individual measurements and carries a hefty price tag of around ?25,000.
Meanwhile, the One-77 is as sleek as it is functional. The design is an excellent mix of high-gloss lacquer and designer finishing. In line with the brand's DNA, the cycle is available in seven exclusive Aston Martin colours, including leather, hand-stitched trimming of both the saddle and handlebars that delicately imitates the craftsmanship and style characteristics of every Aston Martin automobile.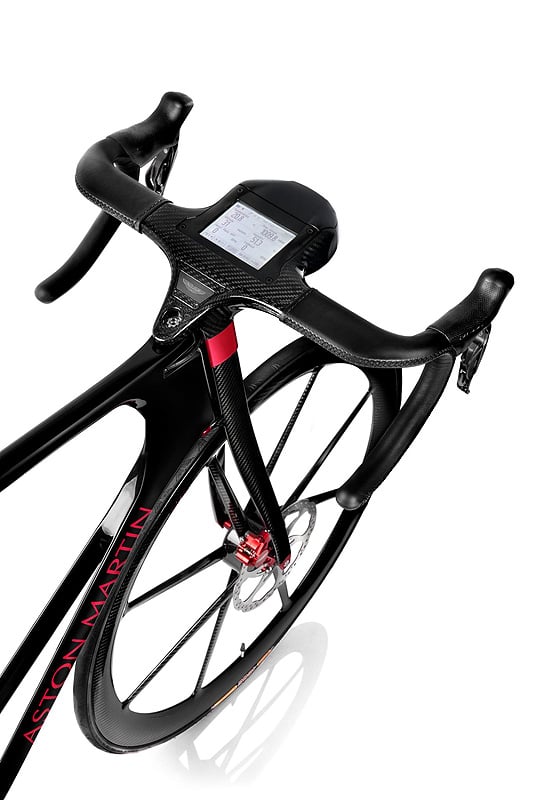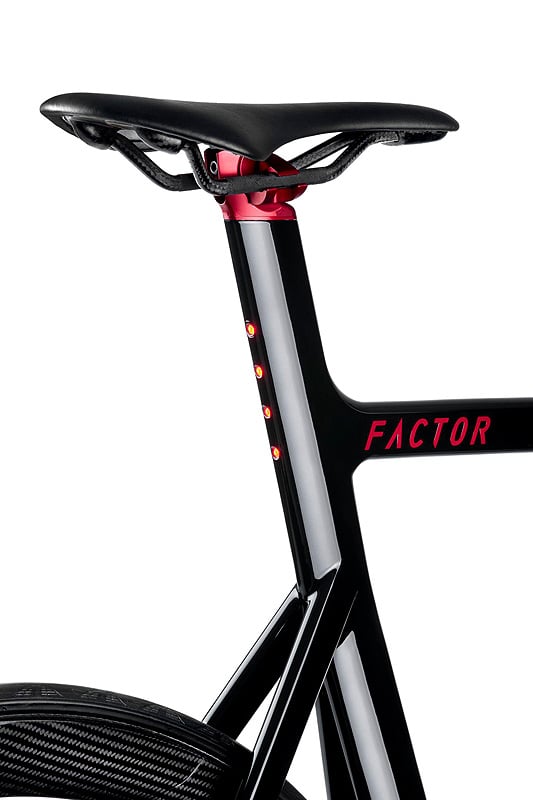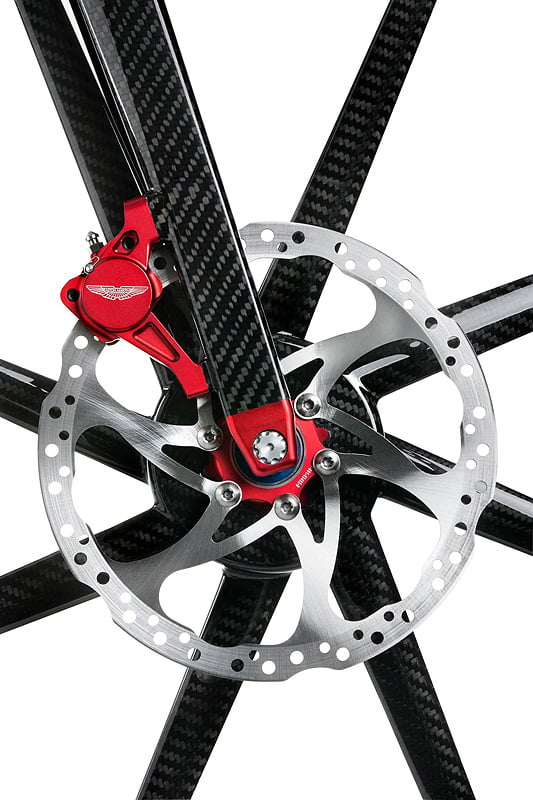 According to the manufacturer, one thing is guaranteed: anyone who rides this spectacular piece of equipment is sure to attract a lot of attention – at least for a split second.

Photos: Aston Martin