And you thought a Ducati was sexy enough?
It takes a certain calibre of engineer to dress the mechanicals of a performance-orientated bike with a fresh, custom body without making it look unnatural or unnecessary. But fear not, Moscow-based Birdie Customs has created a two-wheeled, rolling, roaring example of how it's done…
Red hot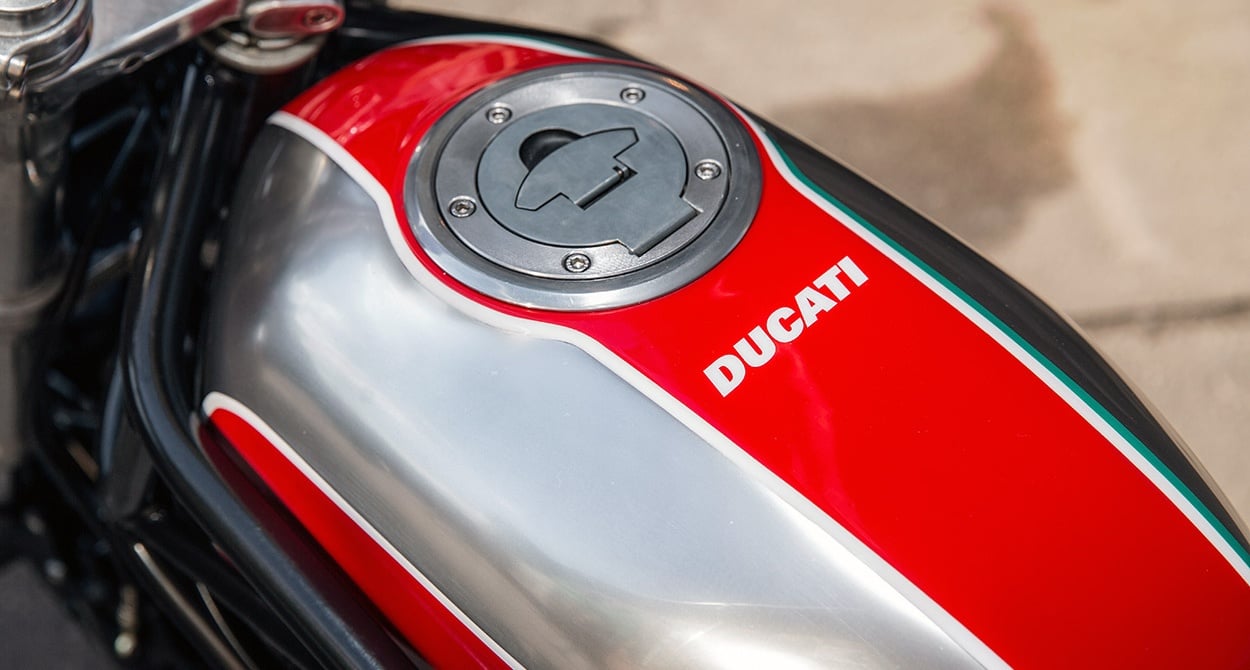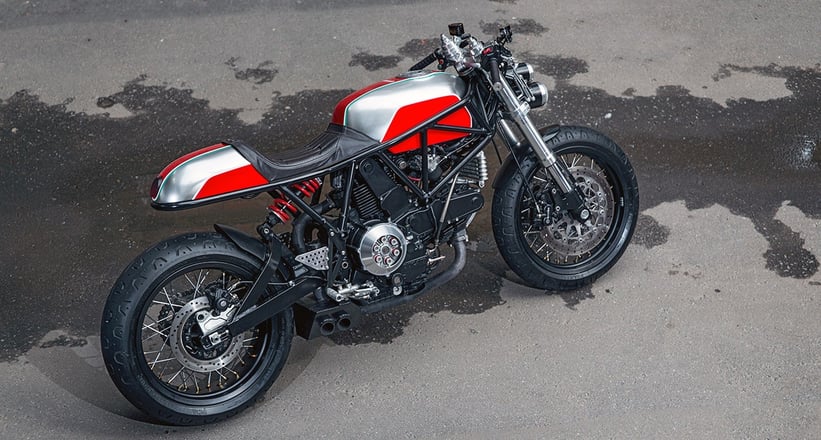 Starting with a 2001 Ducati 900 SS — an impressive-looking bike as-is but far from the handsome, hunkered-down brute it appears now — all the original bodywork was removed, leaving only the trademark trellis frame. From here, the team began working on the shapes of the brand-new tank and tail, but don't let that stunning silver paint job fool you — these are carbon fibre, not aluminium. And of course, that tank's not in a standard position, having been sunk into the frame to lower the silhouette, which, coupled with the lowering of the seat height, gives the bike a streamlined appearance. Unique custom head- and taillights embellish the new form, which is devoid of everyday complications, such as turn signals and a speedometer, providing an uncluttered aesthetic. Rolling on Ducati SportClassic wheels, with a titanium nitride golden finish to the spoke nipples, and voicing itself through a handmade box-style exhaust system, the Ducati is perfectly finished with a subtle nod to its Italian roots — a mix of red, white, and green blended with that metallic silver paint covering the one-off shape. As we said at the start, this is as fine an example of a custom performance bike conversion we've seen for some time…
Photos: Pavel Korotky
A selection of Ducatis, ready to be used as is or customised to your taste, is available for sale in the Classic Driver Market.