Hydrogen Power: Aston to debut H-powered Rapide at Nürburgring 24 Hours
Next month, a revolutionary hybrid Rapide S will make Aston Martin the first manufacturer to campaign a hydrogen-powered car in the gruelling Nürburgring 24 Hours race.
The car's twin-turbo 6.0-litre V12 engine has been adapted, in partnership with hydrogen experts at Alset Global, to run on pure gaseous hydrogen, pure petrol, or an optimised blend of both.
While running on pure hydrogen, virtually the only exhaust deposit will be water. The Hybrid Hydrogen Rapide S will be the first sports car to run a race-pace lap emitting zero CO2 emissions.
The system encompasses a hydrogen fuel rail, delivering the gas from four carbonfibre storage tanks to the intake manifold, and an innovative engine management system capable of controlling combustion to optimise both performance and efficiency depending on the selected fuel.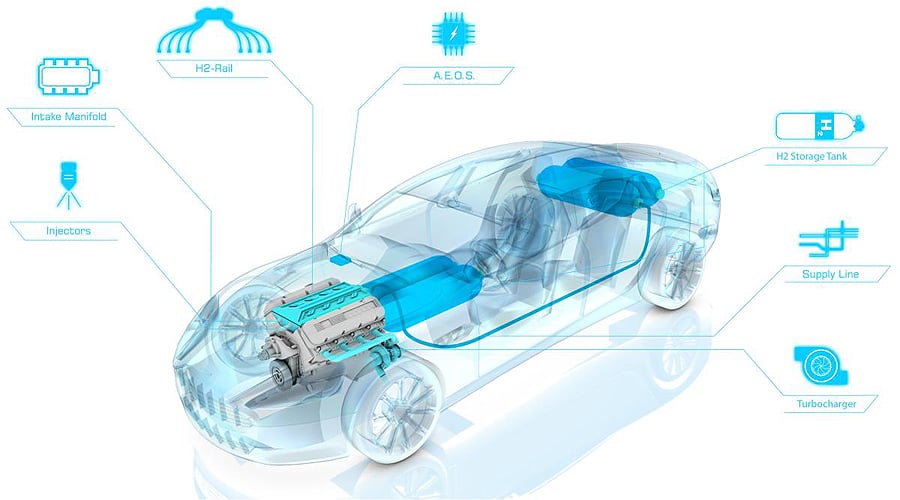 Returning for the eighth consecutive year, Aston will debut the four-door Rapide in the Nürburgring 24 Hours on May 19-20, competing against more than 150 cars on arguably the world's most challenging track, combining the Nordschleife and the modern GP circuit.

Photos: Aston Martin