Driven: Prototype Range Rover Sport – Featherweight World Champion
We were among the first in the world to drive a pre-production prototype of the new Range Rover Sport. And we were blown away...
When it was first announced that the all-new Range Rover Sport would be 420kg lighter (that's equivalent to opening the door and kicking out five or six passengers), we dropped our coffee mugs in shock. Low weight is the new holy grail of the motor industry and this sort of weight saving is beyond belief.
Now, however, we've driven a pre-production prototype. And while the lower weight is still astounding, there is much more to the new Range Rover Sport than that.
If we had to pick one outstanding feature of the all-new, all-aluminium, ultimately sporting SUV, it would be the combination of handling and ride: the way this tall vehicle stays flat through corners, yet on rough surfaces the ride is compliant rather than spine-shattering as you might expect, given the lack of body roll.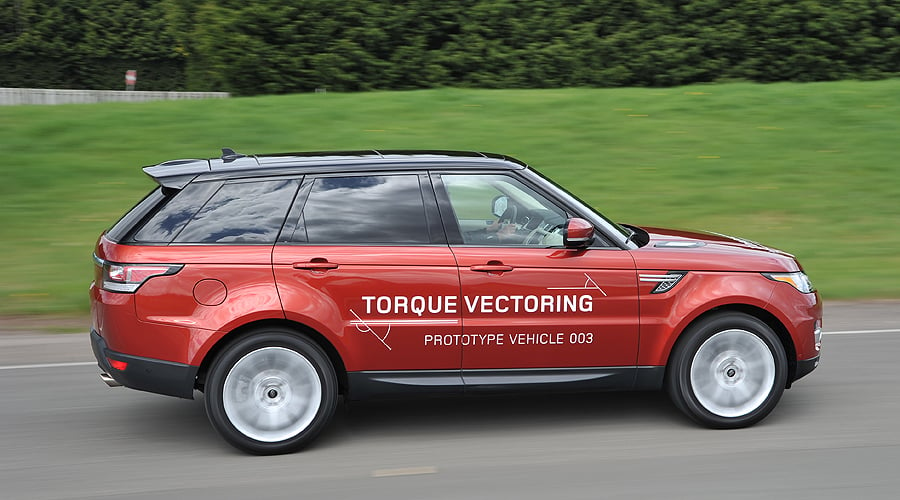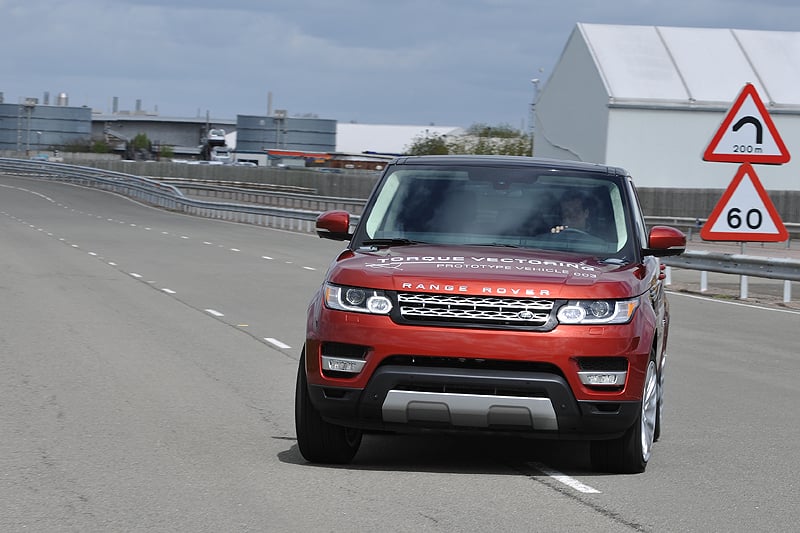 Drive the Sport fast into a corner on Land Rover's private test track at Gaydon (we were forbidden to take the prototypes out in public, beyond the heavily manned gate of the manufacturer's own facilities) and keep accelerating – harder and harder through the bend – and while you feel the lateral g-force pressing you sideways, the Sport stays flatter on the road than you'd think possible. Not only that, the torque vectoring – increasing torque to the outside wheels – means you're cornering at speeds where you'd normally expect your front or rear tyres to lose traction, yet the (still 2.1-tonne) Sport stays firmly, grippily, planted on the track.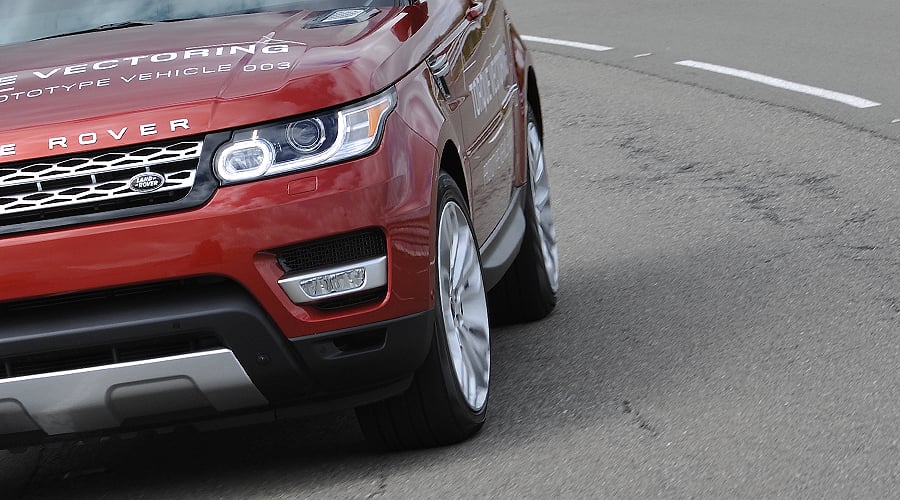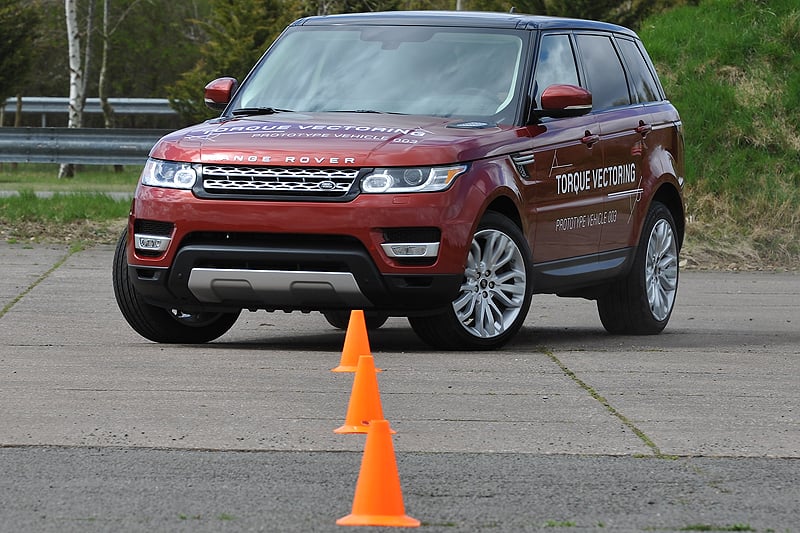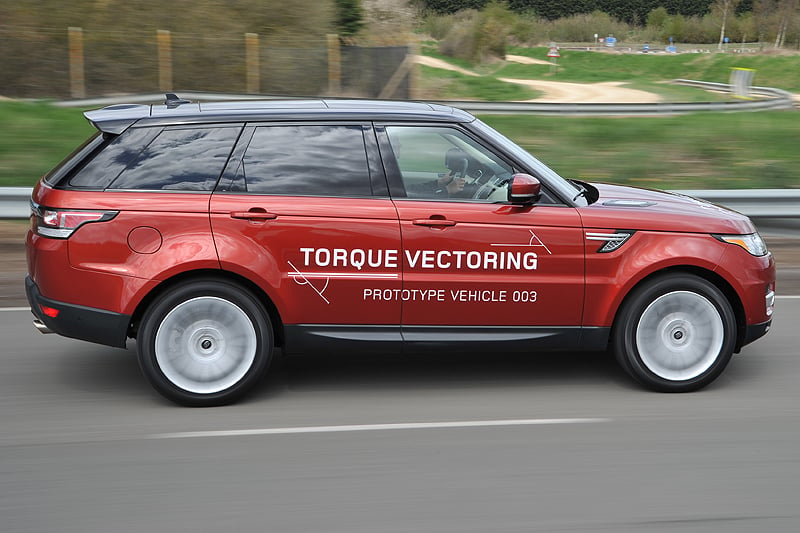 This is no Range Rover with a Sport badge and a few cosmetic tweaks; around 75% of it is unique. As part of the design process, Land Rover asked existing customers what they'd like and apparently the consensus was, "Please make it more Range Rover and more sporty." Er, right.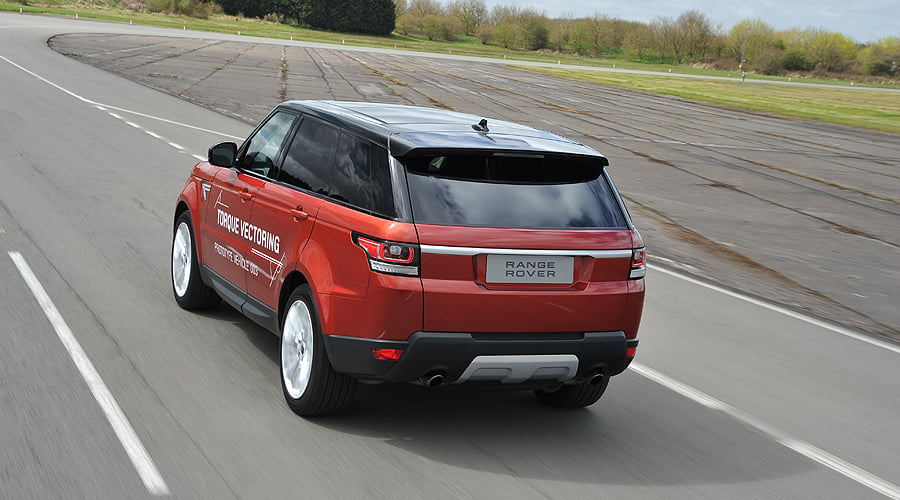 Well, it goes without saying that the latest Sport is packed with premium features, from rear seats that not only recline, but are also heated and cooled (yes, the rear seats), to 14-way adjustable front seats, a head-up display and – an industry first, this one – wade sensing, to give you confidence in deep water… but then you expect premium features in a Range Rover. You expect best-in-class off-roading ability and stonking performance, too. But while Land Rover can tell us in writing that the new Sport has "30% better handling than its predecessor", it's only when you're pressing it hard through ever-tighter corners that you really believe it.
Photos: Land Rover