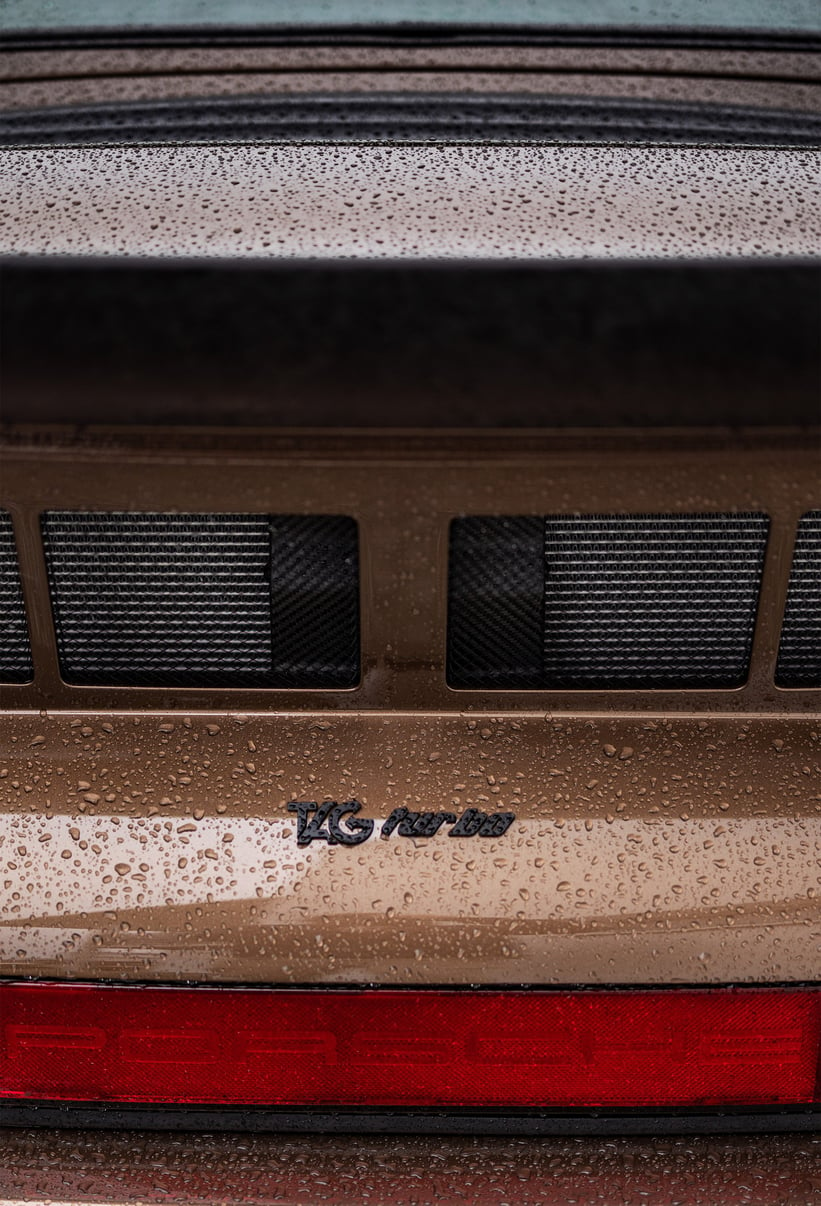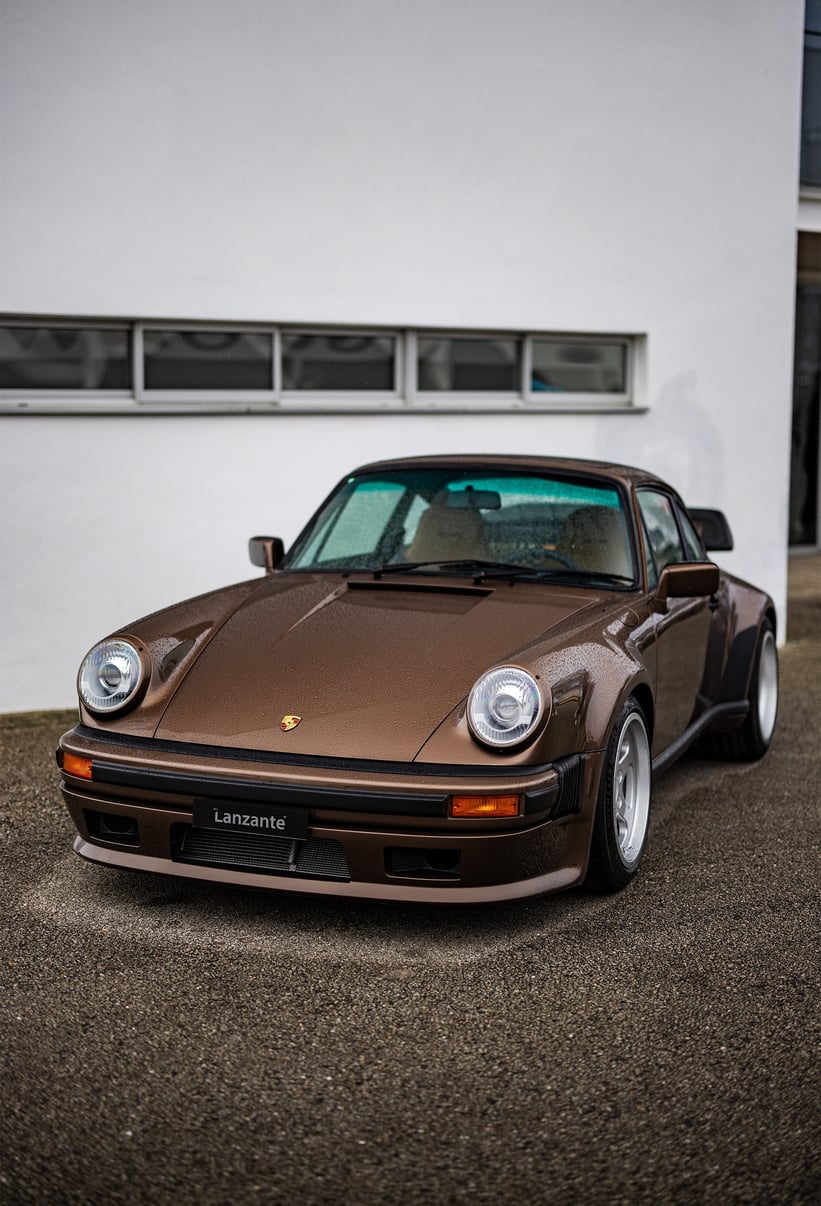 The Ultimate Engine Swap
There were some seriously impressive cars available for us to experience at Goodwood last Wednesday, but what immediately caught our eye was this stunning Porsche Tag Turbo by Lanzante. As no strangers to hypercar-levels of performance, the wizards at Lanzante are famously known for their road conversions of the ballistic track-only McLaren P1 GTR. But how do you endow the original 911 Turbo with that kind of lightning fast performance? Well, a Formula One engine from the 1980s should do the trick.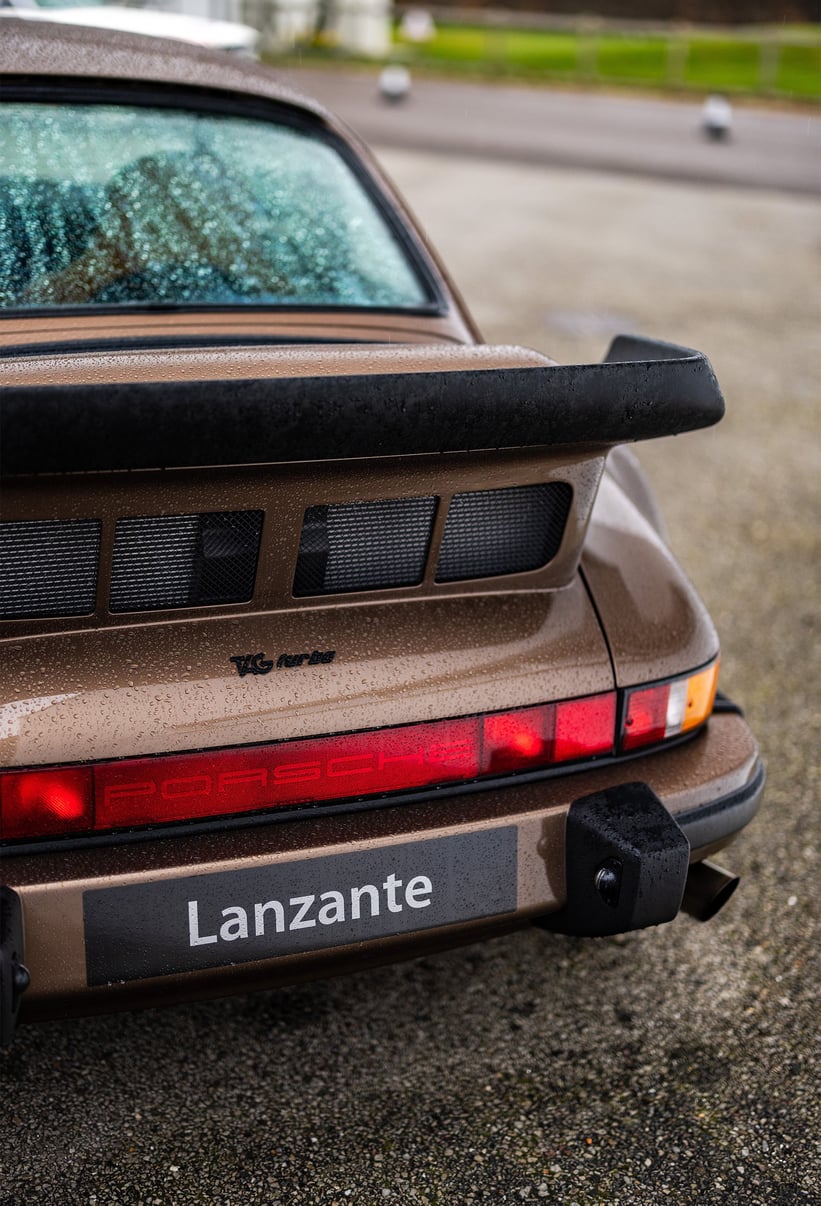 Specifically, we're talking about the turbocharged V6 found in the McLarens raced by Niki Lauda, Alain Prost, and Keke Rosberg. The lovely folks at Lanzante told us that in this macadamia beauty, the F1-derived V6 is good for nearly 600 horsepower and redlines at almost 9,000 rpm, thanks to some help from the boffins at Cosworth. Lanzante managed to acquire just 15 of these holy grail power plants, with one being kept as a spare. As far as unicorns go, this is about as good as it gets; just look at that tan and pasha interior!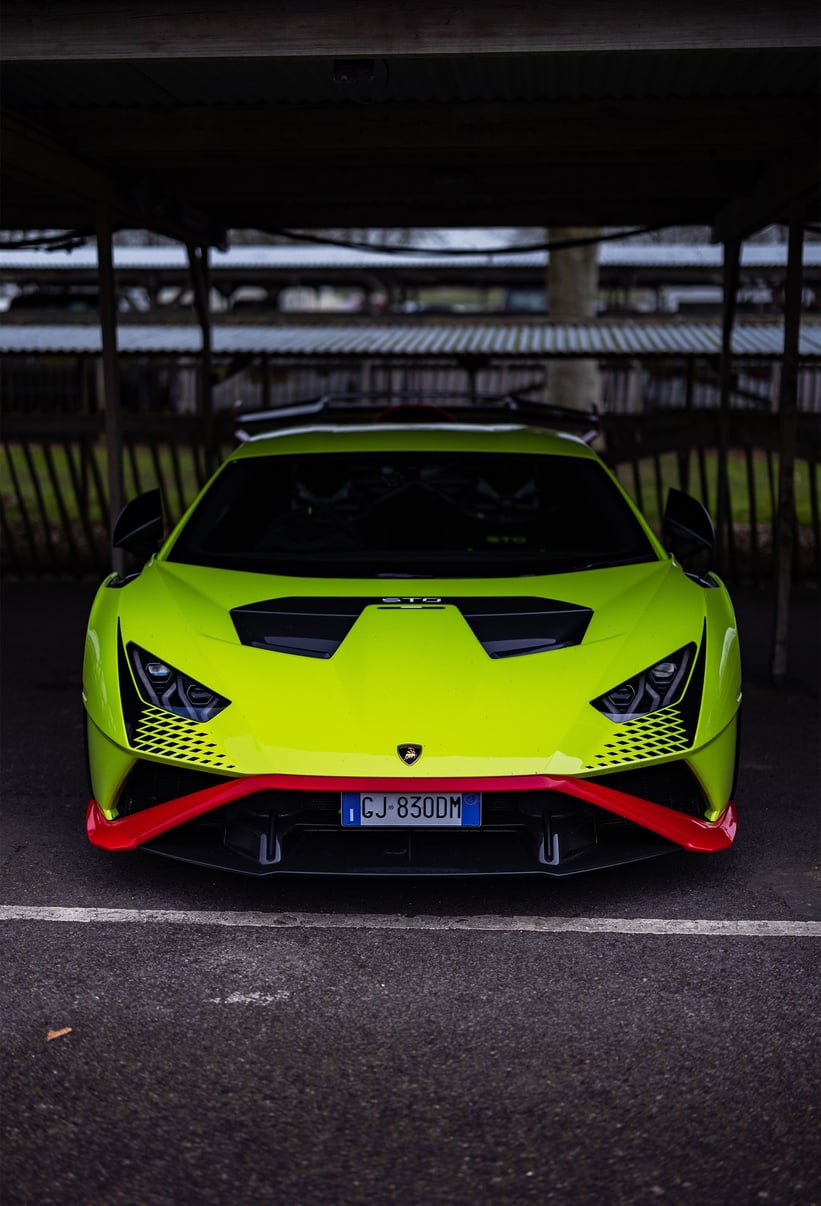 Warp Speed
With access to the latest and greatest spaceships from Lamborghini and Ferrari, and some seriously talented racing drivers to push them to the ragged edge, we knew we had to head out for some hot laps. First up was the absolutely unhinged Lamborghini Huracan STO, and boy did it blow our minds. Built as a last hurrah for the VAG group's orchestral naturally aspirated 5.2-litre V10, the Huracan STO nails the race car for the road cliché like no other car before; it's basically one of Lambo's Super Trofeo one-make racecars with number plates. With 631hp on tap, a bodykit straight out of Need for Speed, and one of the best exhaust notes ever, it's easy to fall in love with the STO simply spectating from the pits. Get in it, and it's another story entirely. The acceleration is one thing, but the cornering speed is frankly ridiculous. And then there's how loud it is, and we don't mean the paint job. In fact, we had to slow down as we blew past the trackside microphones so to not exceed the 110 decibel limit. What a machine!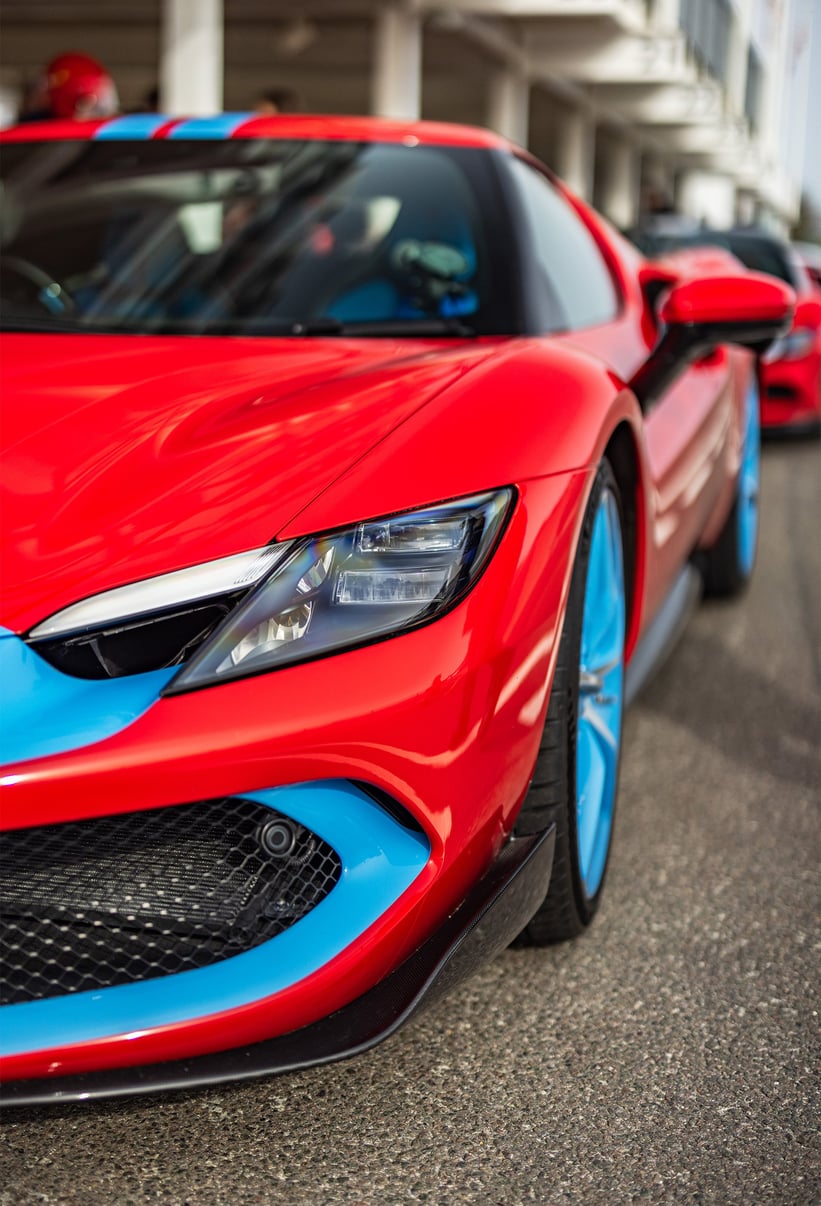 Next up was Ferrari's current hyper halo car, the hybrid-assisted, twin-turbocharged V8 SF90 Assetto Fiorano. With harnesses tightened and a thumbs up from the marshals, we launched out of the pit lane, deploying all 986 manic horses in a frenzy of V8 fury and electric whine. Its hybrid powertrain really makes this thing sound like a spaceship, and with some road testers claiming a 2 second flat 0-60 time, it gets off the line like one too. Compared to the STO, the SF90 is a much heavier, more powerful car. While it felt just as fast around the track, it did so with way more aggression; twitching its way around each corner as its computer systems battled to unleash nearly 1000hp through the tyres. While the death of the naturally aspirated internal combustion is certainly weighing heavy on our minds, the SF90 proves that the future still holds plenty to look forward to for us petrol heads.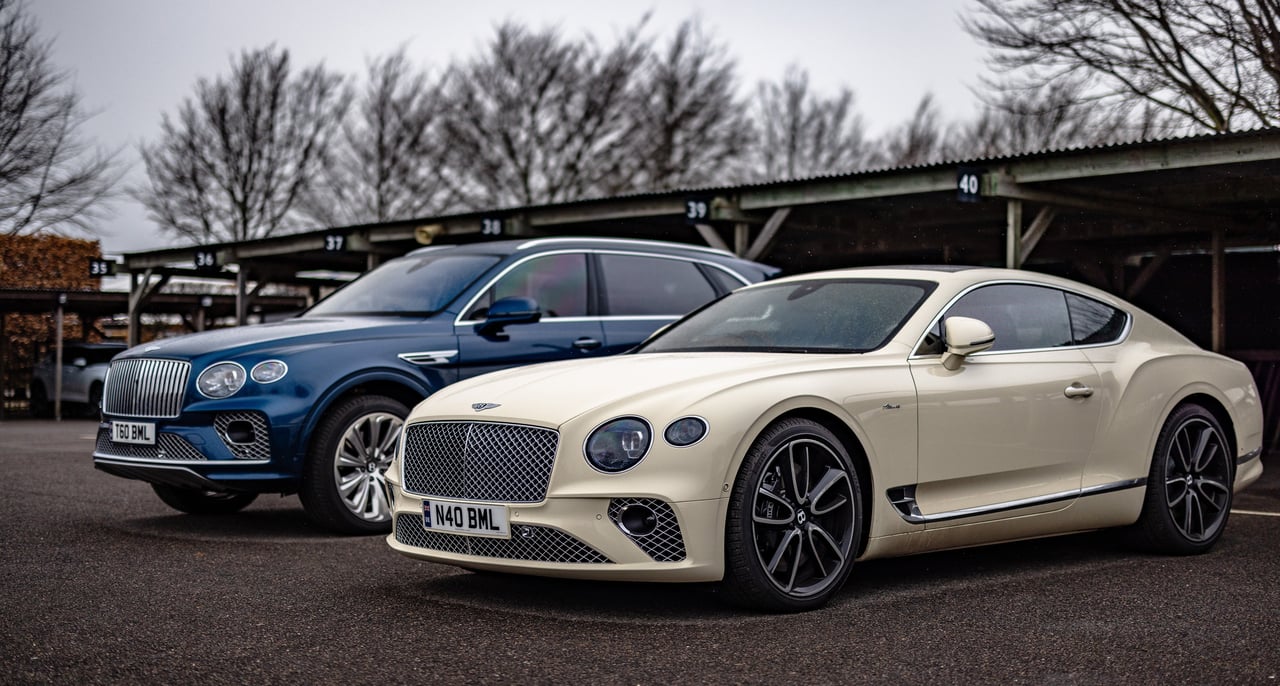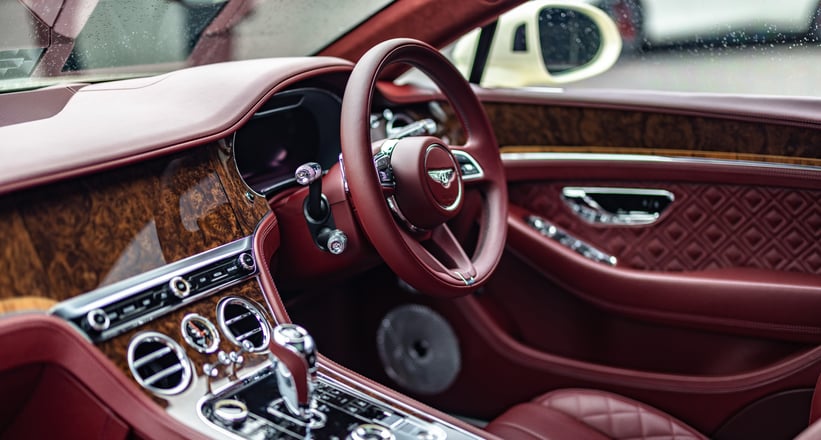 Continental Missile
It's not every day that Bentley hands you the keys to a one-of-one grand tourer, but when they do, you certainly make the most of it. In our case, that car was the bespoke Old English White Bentley Continental GT Azure which pays homage to the 1953 R-Type Continental, JAS 949, the fastest four-seat luxury saloon in the world at the time. The car from which it draws inspiration was described as 'a modern magic carpet which annihilates great distances', and that's exactly how we'd describe this new Azure.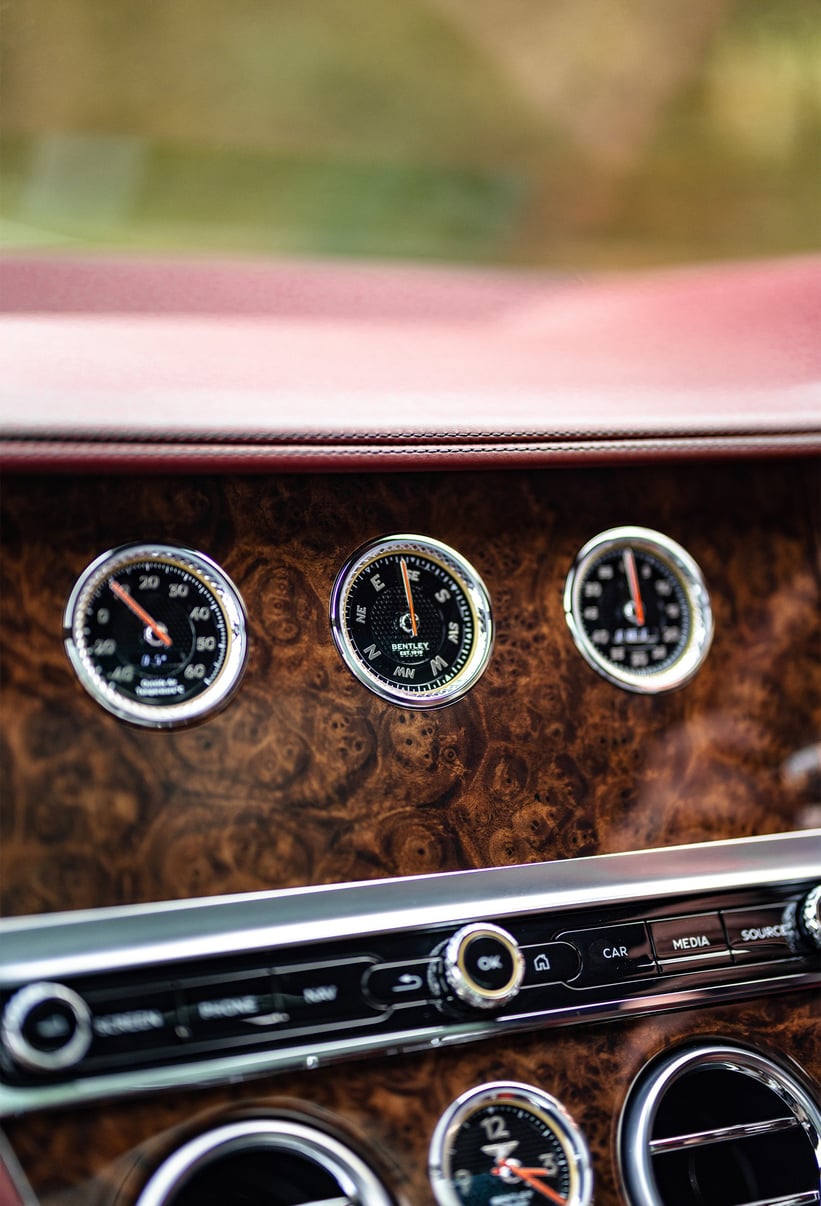 My colleague Elliot and I were both blown away by how comfortable and isolated the cabin is; the suspension simply soaked up everything the varied road surfaces nearby Goodwood Motor Circuit had to throw at it. The interior is a sheer thing of beauty too, with luscious Cricket Ball leather coating every surface that isn't brilliant chrome or stunning wood trim. This really is Mulliner at its finest. And then there's the engine, a 542hp turbocharged V8 that proved to be the perfect pairing for this grand tourer, making just enough noise to let you know that it's there while effortlessly hurtling you across any landscape you choose. This was one car we really struggled to hand back.
The Last Manual Lotus
If there was only one sports car we could drive this year, it would probably have to be the new Lotus Emira. This is the brand's farewell to not only the manual gearbox, but also the internal combustion engine (their future production roadmap unfortunately only includes EVs). So, folks, this is it: the pinnacle of the analogue British sports car, and we're delighted to report that it certainly didn't disappoint. The Emira we drove is probably the configuration to go for, being equipped a V6 out back and a six-speed manual at your side. Step inside, and the Emira is immediately a massive leap forward in terms of comfort and quality; this really feels like two generations beyond anything Lotus has built in the past.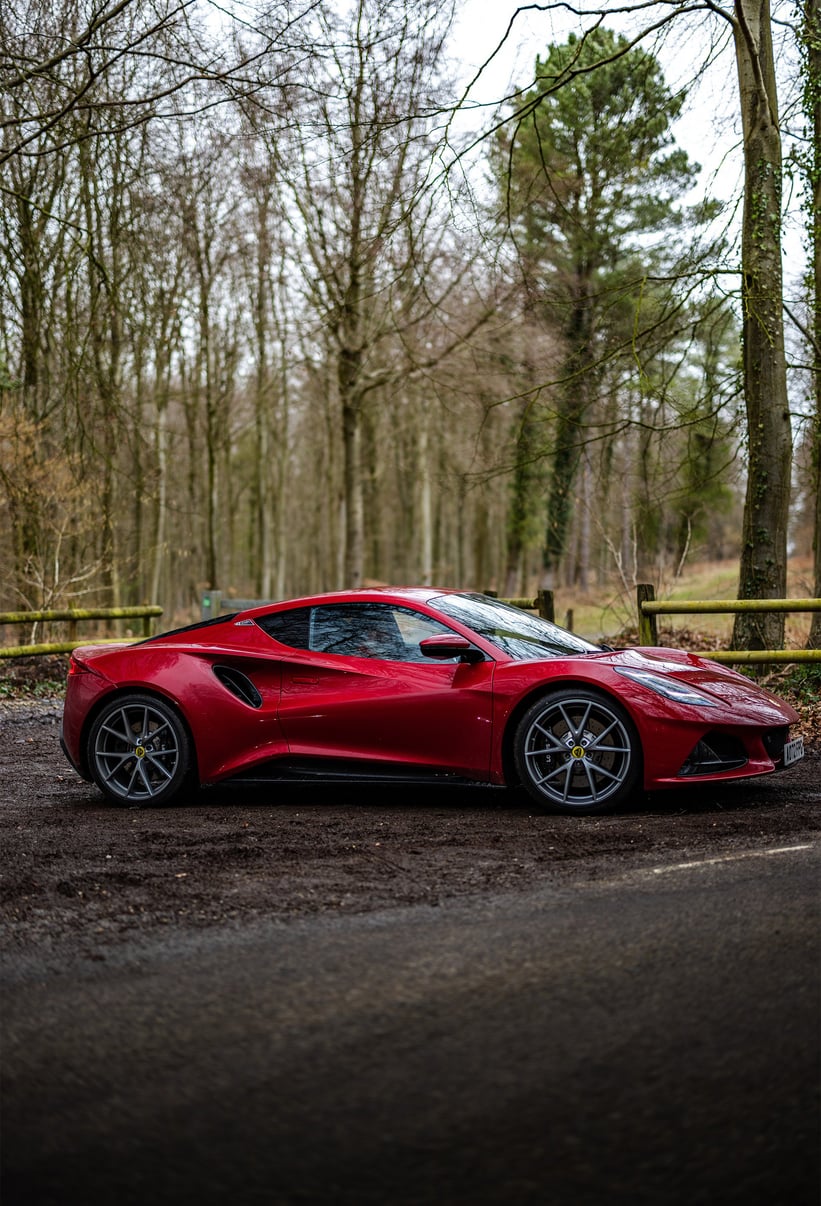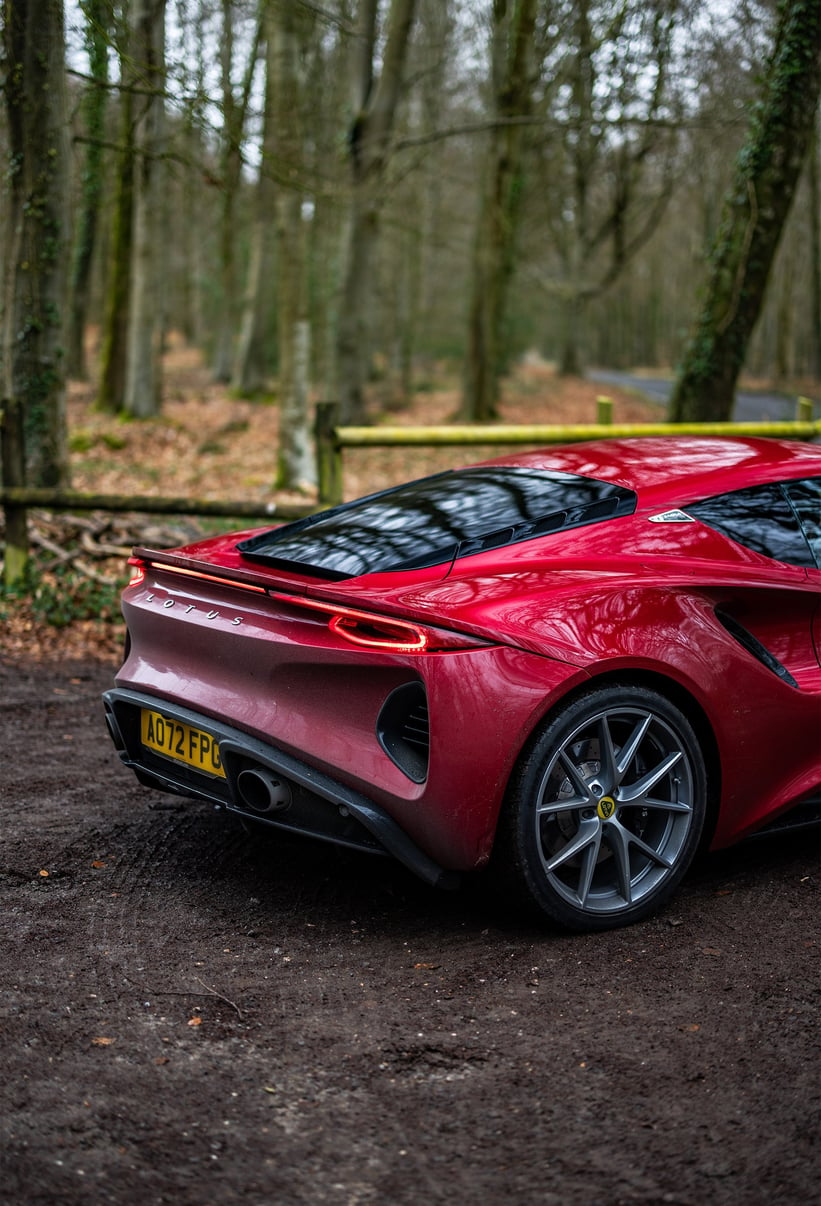 Although our time with the Emira was brief, it didn't take long for us to fall in love with this burgundy Lotus. The gearshift sounds and feels like a bolt action rifle, that V6 lets out a lovely howl at speed, and the suspension is nothing short of magical, feeling absolutely planted while still absorbing the worst bumps around West Sussex's potholed lanes without battering the driver or passenger. Surprisingly, the Emira didn't feel rocket-ship-fast, but in our book, that's no bad thing: you can enjoy the Emira to the fullest, at any time, on any road, without worrying that you'll return home to find a court summons. If you have the means, do yourself a favour and buy one of these!
Photos by Mikey Snelgar for Classic Driver © 2023