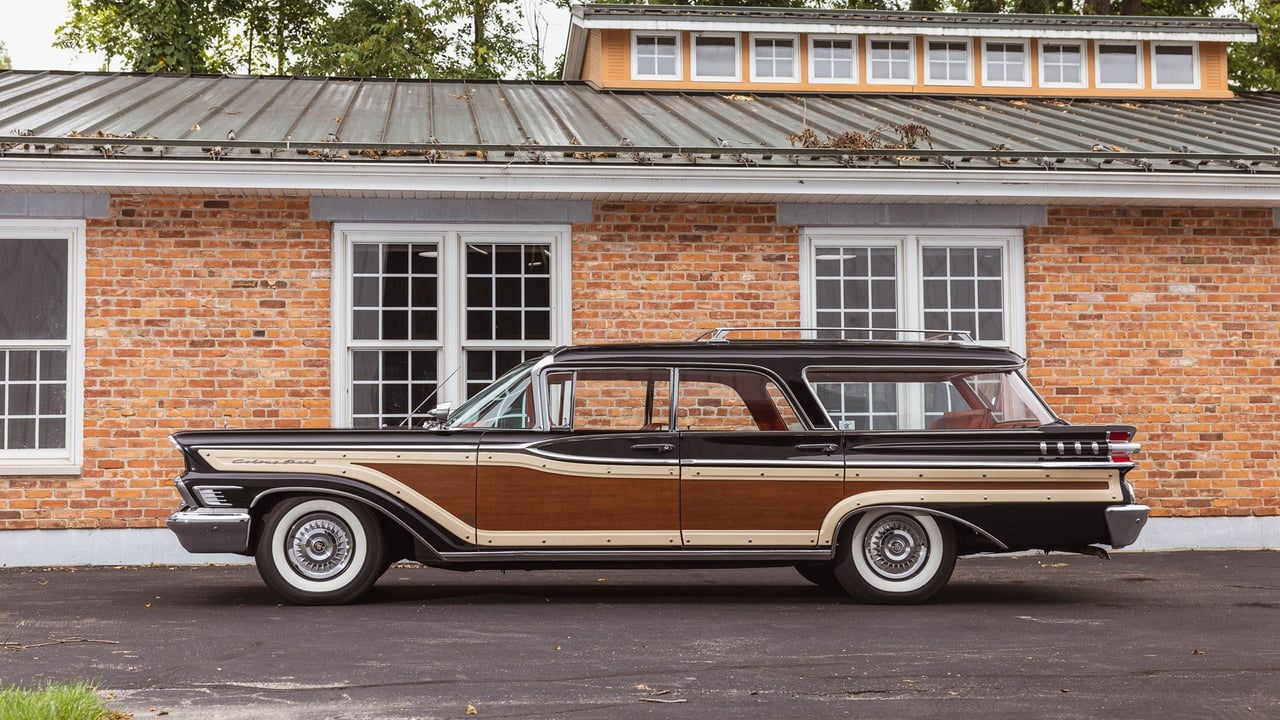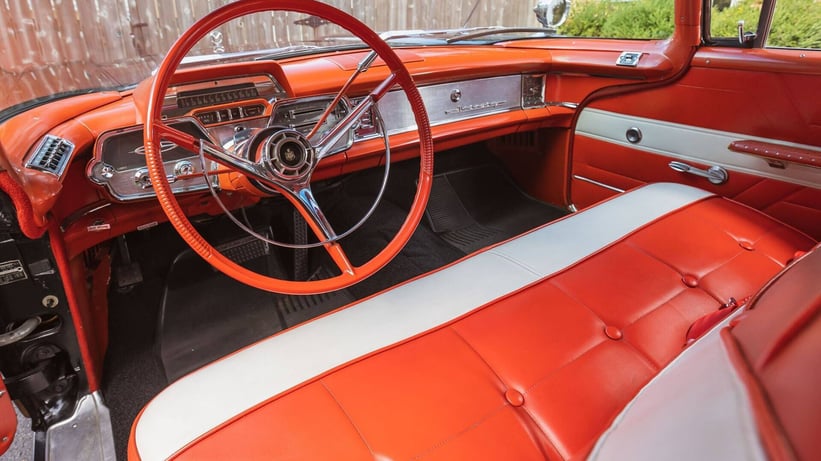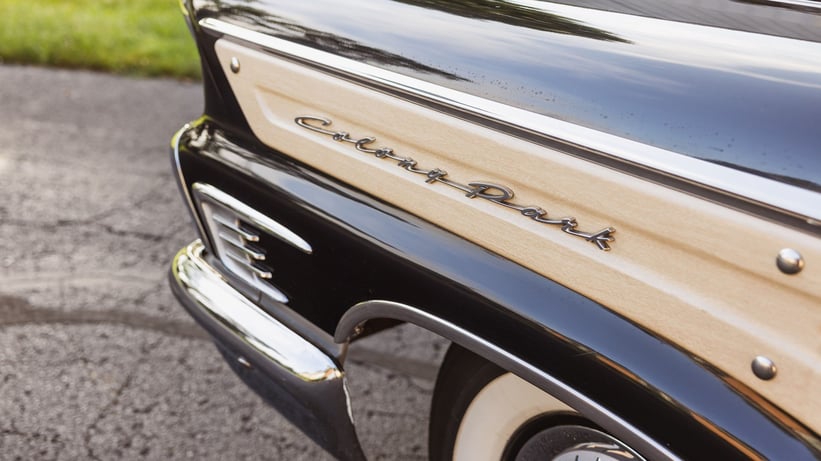 People carrier, MPV, station wagon: words that aren't usually found in the Classic Driver dictionary, mainly due to a lack of unique styling or rich provenance. However, if writing about all of the weird and wonderful classics and collectables within the Classic Driver Market has taught me one thing, it's to always expect the unexpected.
The year is 1959, and American car brands are battling away to create cars with bigger fins than most great whites. Ford were busy pushing their newest addition, the Falcon, while companies like Plymouth and Cadillac continued on their quest to out-style one another. Mercury, on the other hand, had something entirely different on their minds: space.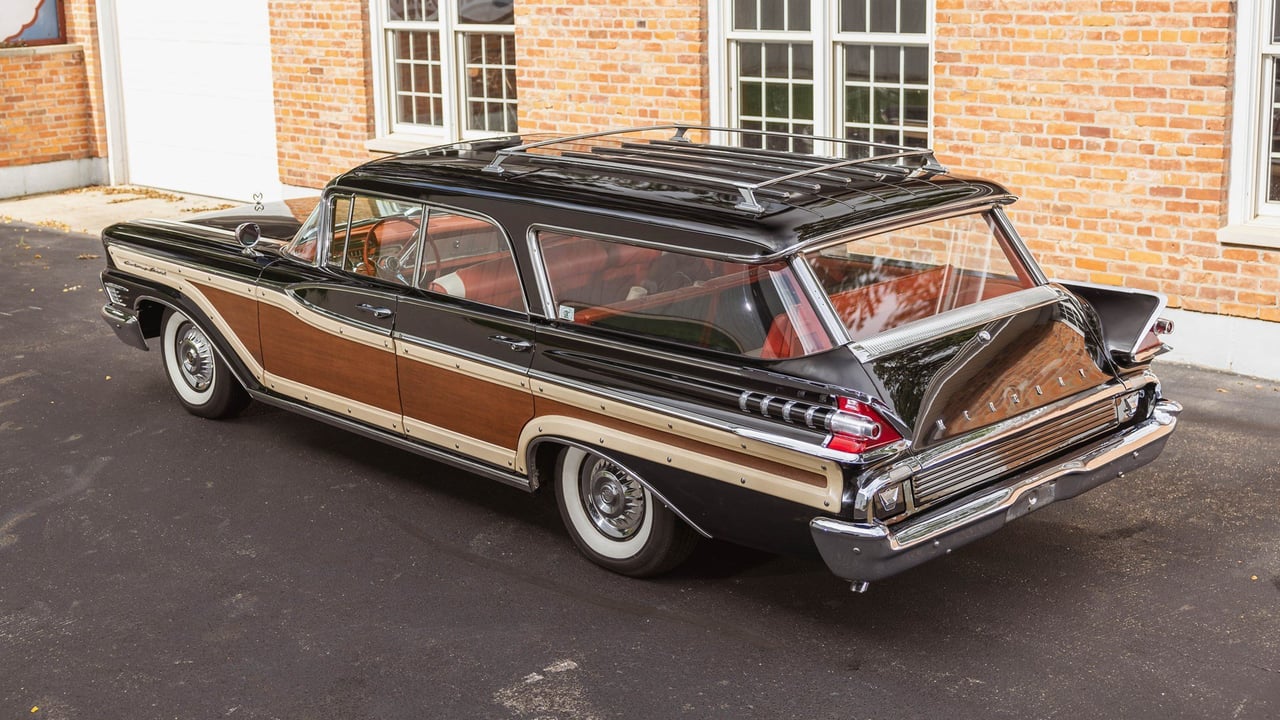 Space is something this stunning 1959 Mercury Country Cruiser Station Wagon has an abundance of. Labelled as the "Newest of All Station Wagons," this handsome Colony Park variant stood at the top of the line as the sum total of mid-century American splendour. Measuring a staggering 18 feet long, this unique cruiser was loaded with jet-age styling, from its quad headlamps to afterburner-inspired finned tail lights.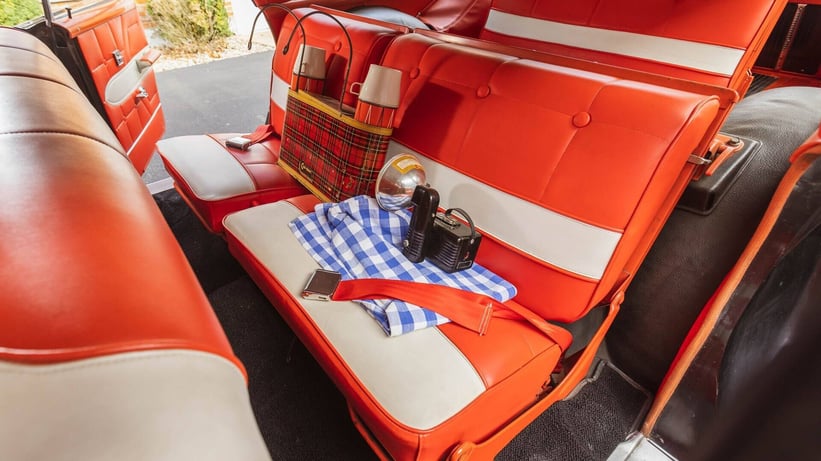 Starting with the interior, this family wagon dons a tinted panoramic skylight windshield that wraps over the roofline and around the sides, perfectly showcasing its two-tone interior, dubbed by Mercury as "practical luxury." Our favourite piece has to be the incredible instrument cluster and optional push-button AM radio, drenched in chrome and a glorious serif font. Expect power windows and locks, as well as a power-retracting tailgate window for modern entertainment and convenience. If seven seats doesn't quite cut it, a third-row stow-away folding seat gives this wagon a nine-passenger capacity, while a roof-mount luggage rack augments over 90 cubic feet of interior cargo space with below-deck hideaway compartments. When can we move in?!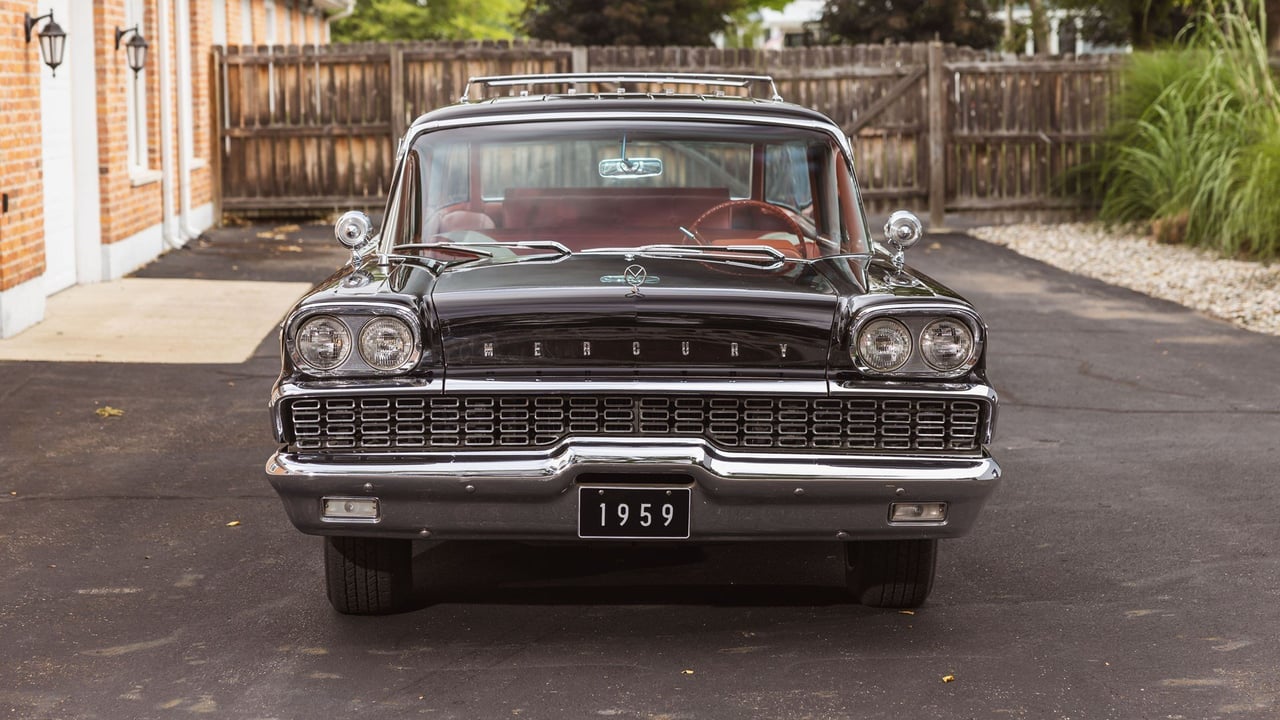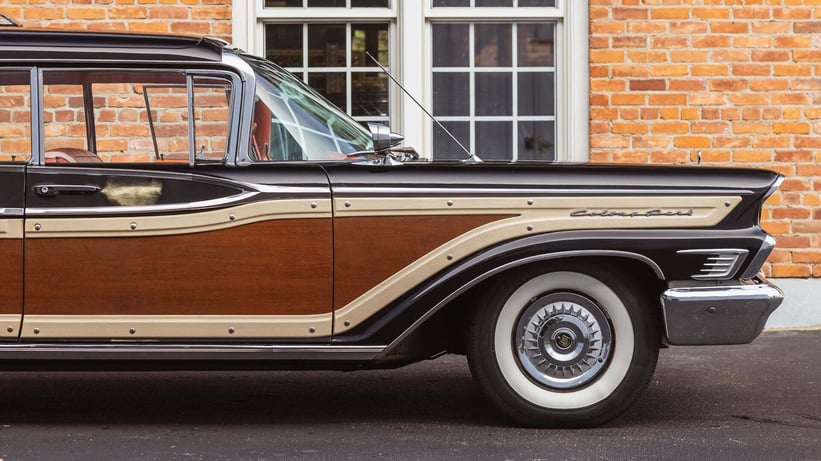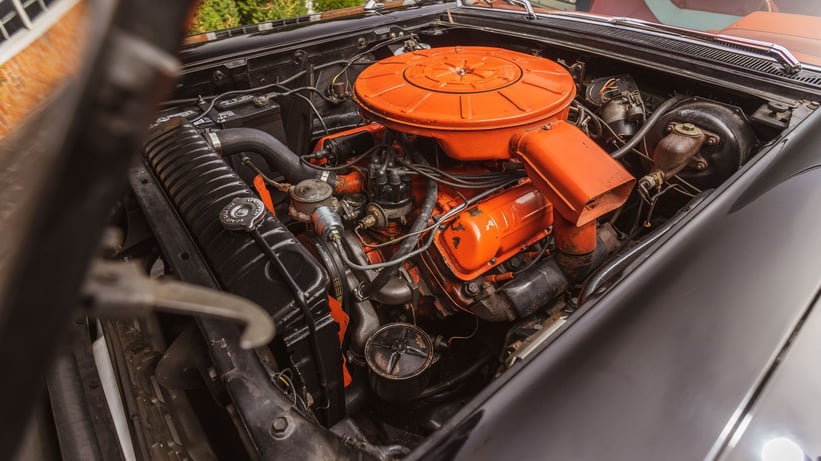 All of that cabin space naturally requires some pulling-power, and this Mercury is loaded with a 383-cubic-inch V8, which was factory rated at 322 bhp, mated to a three-speed automatic, making it an effortlessly smooth cruiser, just like its name suggests.
This is a car built for good times, adventures, and endless summers. When it falls under the hammer at the upcoming RM Sotheby's Hershey sale on 6th October, we encourage the new custodian, whoever they may be, to go out and enjoy every moment with this 18ft time machine. Better still, this Colony Park example also comes with a vintage Car-Snac picnic kit with twin Thermos bottles, a portable AM radio, and an instant film camera for authentic outings.