What will the cars of today look like in 1,000 years' time?
In his current exhibition titled '3018' and taking place at New York's Perrotin Gallery, artist Daniel Ashram stages automotive icons as archaeological artefacts from a distant past…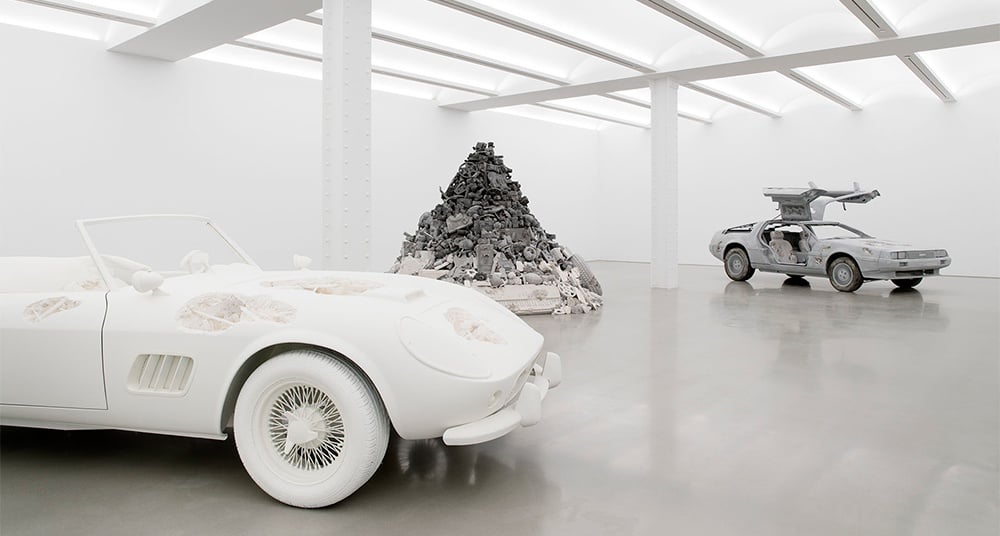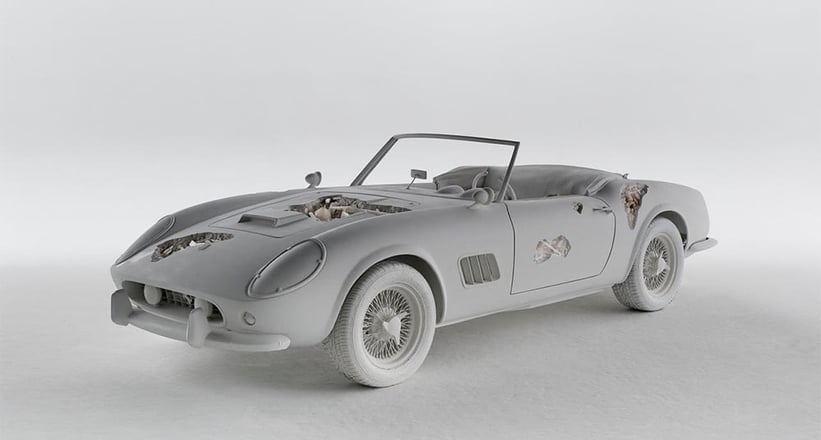 People often question whether future generations will remain interested in cars. The 38-year-old artist Daniel Ashram has gone a step further in his new exhibition and shown how the culture-defining automobiles from his childhood – such as the DeLorean from Back to the Future and Ferris Bueller's Ferrari 250 California Spider – might look in the year 3018. While the basic shapes of the two cars have been preserved, it's the materiality of the sculptures that's so astonishing. The bodies look as though they've been petrified and eroded over centuries like ancient statues and coated with a preserving layer of volcanic ash.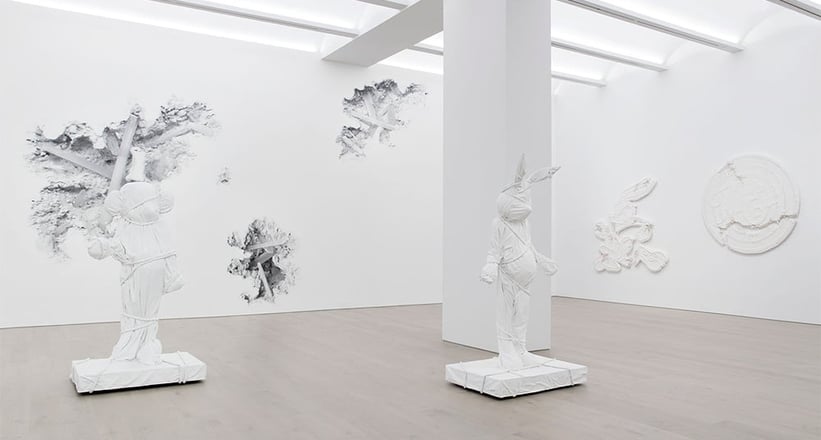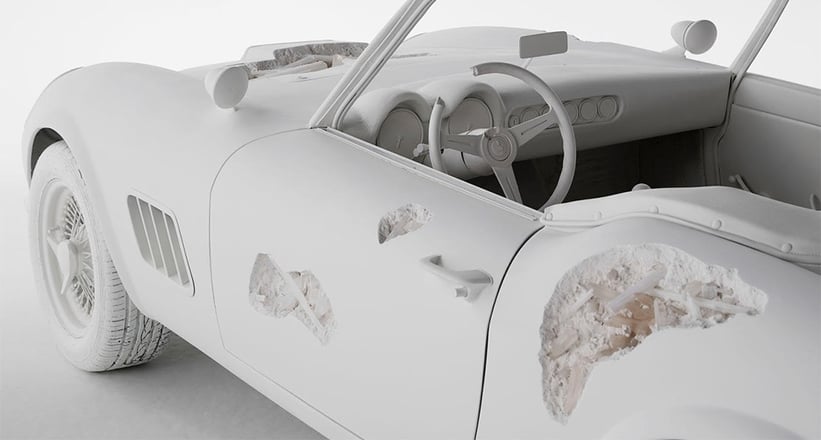 If you look around the minimalist museum-topped rooms of the Perrotin Gallery on New York's Orchard Street, you'll discover more artefacts that contrast with obvious function and mineral-eroded materiality. There's a conical mountain of turntables, tyres, cameras, and other similar industrial products, while on the walls are hung portraits of well-known comic book characters such as Bugs Bunny, made from eroded Quartz rock. Whether the people of the year 3018 will be as startled by the sight of a Ferrari or a cartoon rabbit we'll never know. And yet, you leave the exhibition with the chill of realisation – our time on this planet with all its cult objects is nothing more than a brief moment in human history.