Spontaneous resolution: Crumbling classics in the M.A.D. Gallery
Swiss photographic artist Fabian Oefner appears to have put the great classics from Ferrari, Jaguar and Mercedes through a particle accelerator. His bizarre series of images can now be seen in the M.A.D. Gallery of MB & F in Geneva...
Sound waves, centripetal acceleration, ferromagnetism - Fabian Oefner has visualised these everyday phenomena in his previous photographic artworks. The Swiss artist, born in 1984, likes to make "the magic that surrounds us" visible, and Oefner frequently does this by freezing processes so rapid that they are imperceptible to the naked eye. For his latest series, however, he has not deconstructed the mysteries of physics... but one of the great wonders of technology.
Exploding classics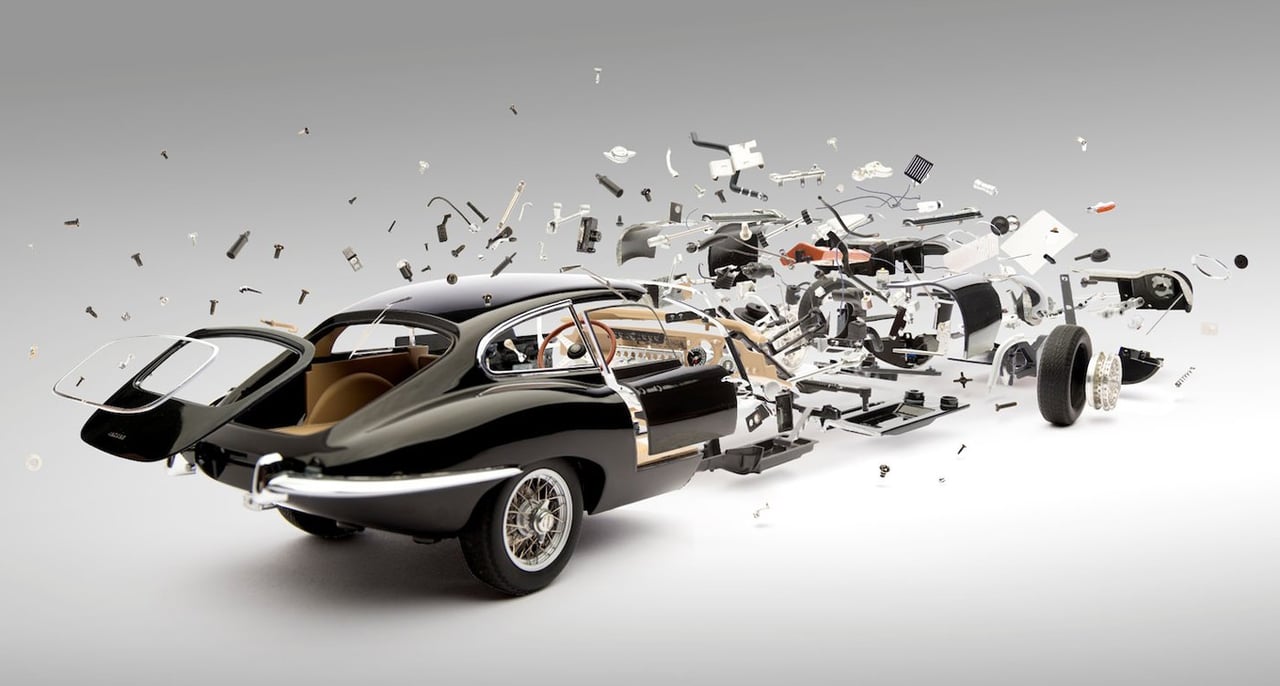 Through extensive detailed work the artist has taken apart a Ferrari 330 P4, a Jaguar E-type and a Mercedes 300 SLR Uhlenhaut Coupé, photographed piece by piece and reassembled from thousands of frames, to give the illusion of its elements disintegrating in an explosion. "In the pictures you see a moment that, in fact, never took place," explains Oefner. "The ability to synthesise such an event and to freeze it in time is simply amazing." (Worried automotive collectors can be reassured that Fabian Oefner does not work with original cars, but with models.)
Limited edition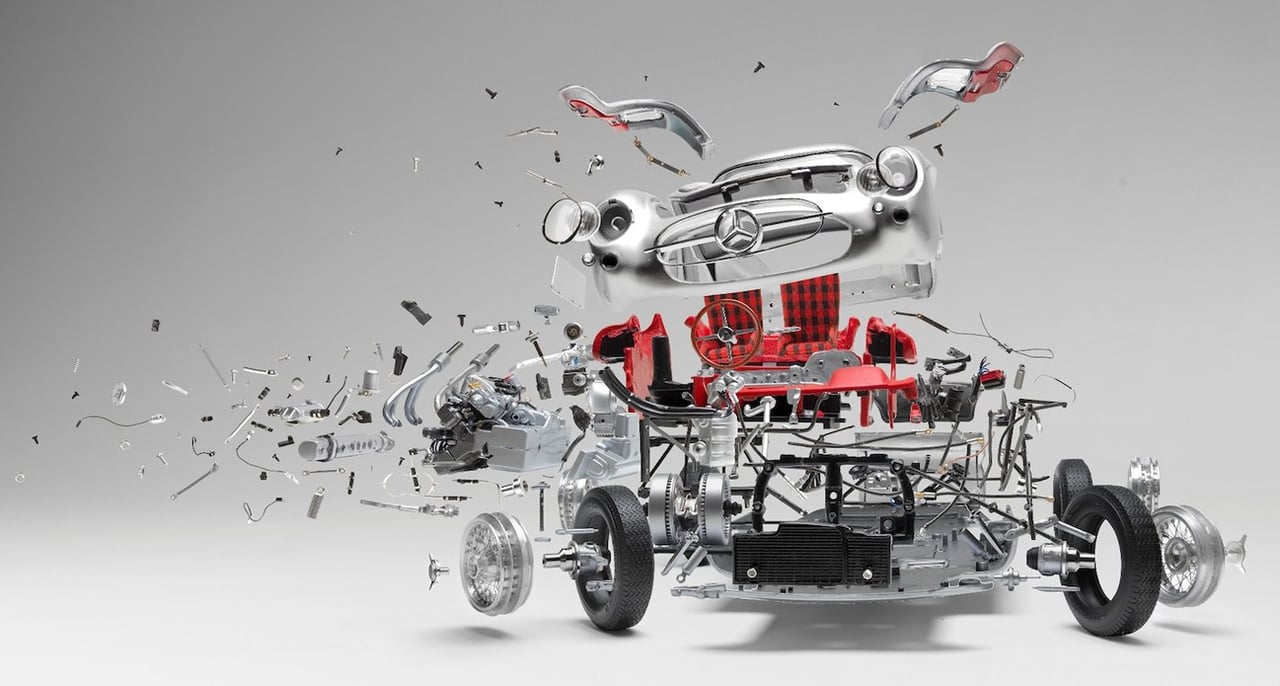 The photo series 'Disintegrating' is currently on display at the M.A.D. Gallery of MB & F in Geneva - and the pictures are available to purchase: each image is offered as a 120cm x 70cm print in a limited edition of 25 copies.The price per image is 1900 Swiss Francs.