INK gives the Ferrari 330 P4 a clean sweep
The purest way of accentuating the svelte profile of a car such as the Ferrari 330 P4 is to dress it in virginal white, as the London-based digital production studio INK has done here. Is this minimalism at its most beautiful?
Like a virgin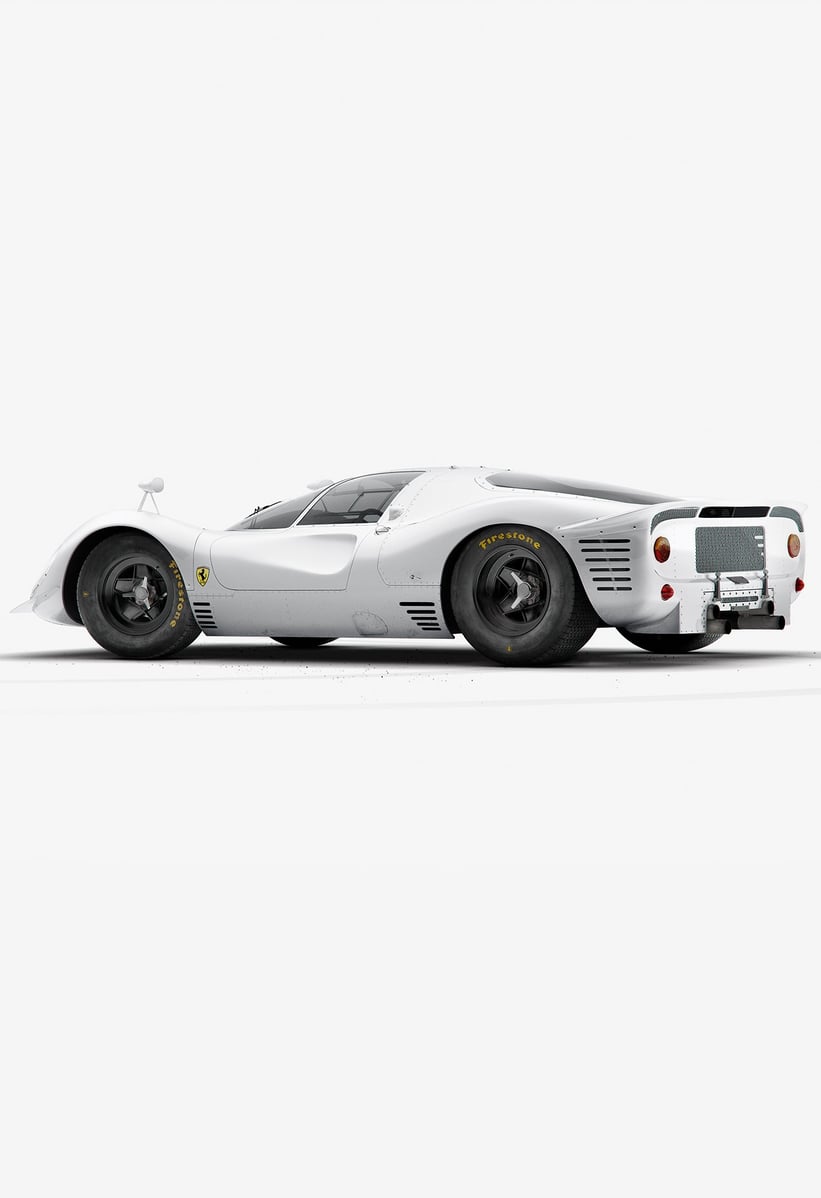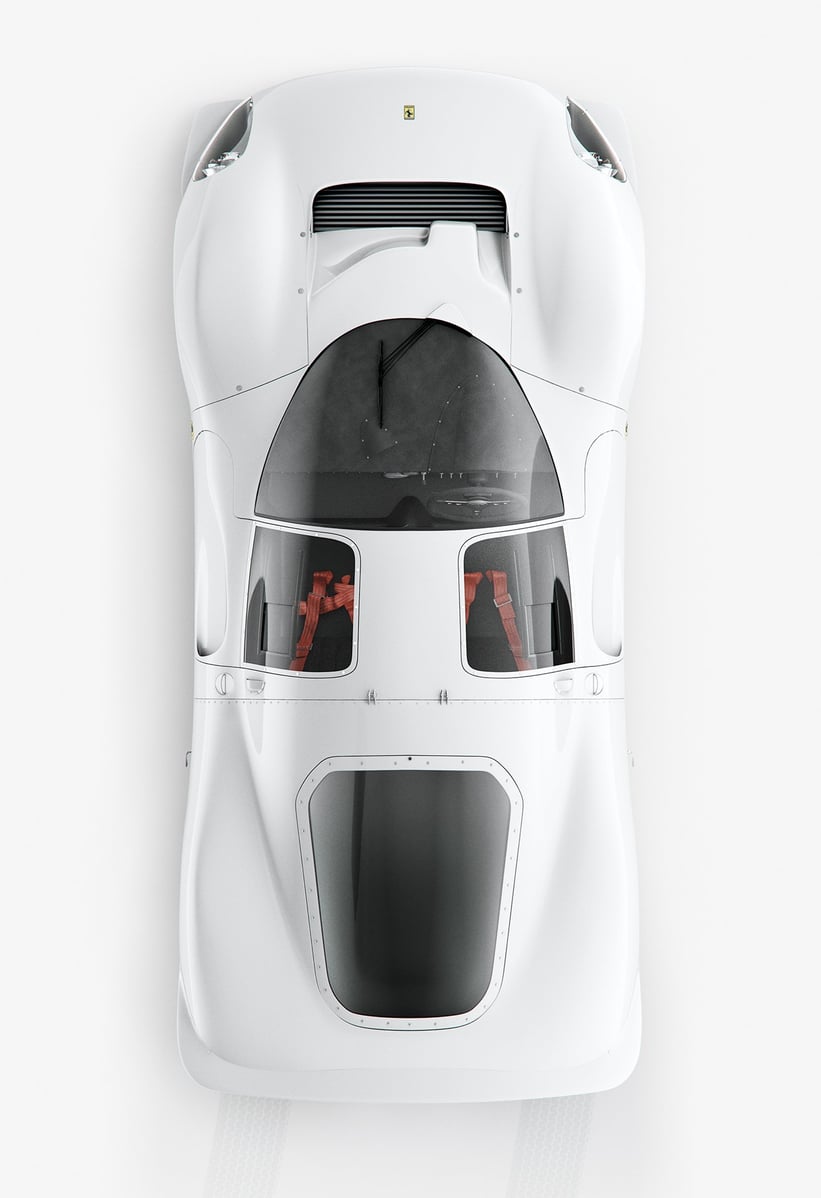 The latest in the series of 'plain-bodied' racing cars rendered by the London-based digital production studio INK, The Beautiful Loser depicts the sensual Ferrari 330 P4 in virginal white. Commonly considered to be among the most beautiful sports-racing cars ever produced, the P4 is a car we're accustomed to seeing in Rosso Corsa or Piper Green. But digitally immortalised in these minimalist three-dimensional renders, stripped of its livery, we're afforded a new, sheer perspective of its voluptuous, masterfully sculpted and hand-beaten panels.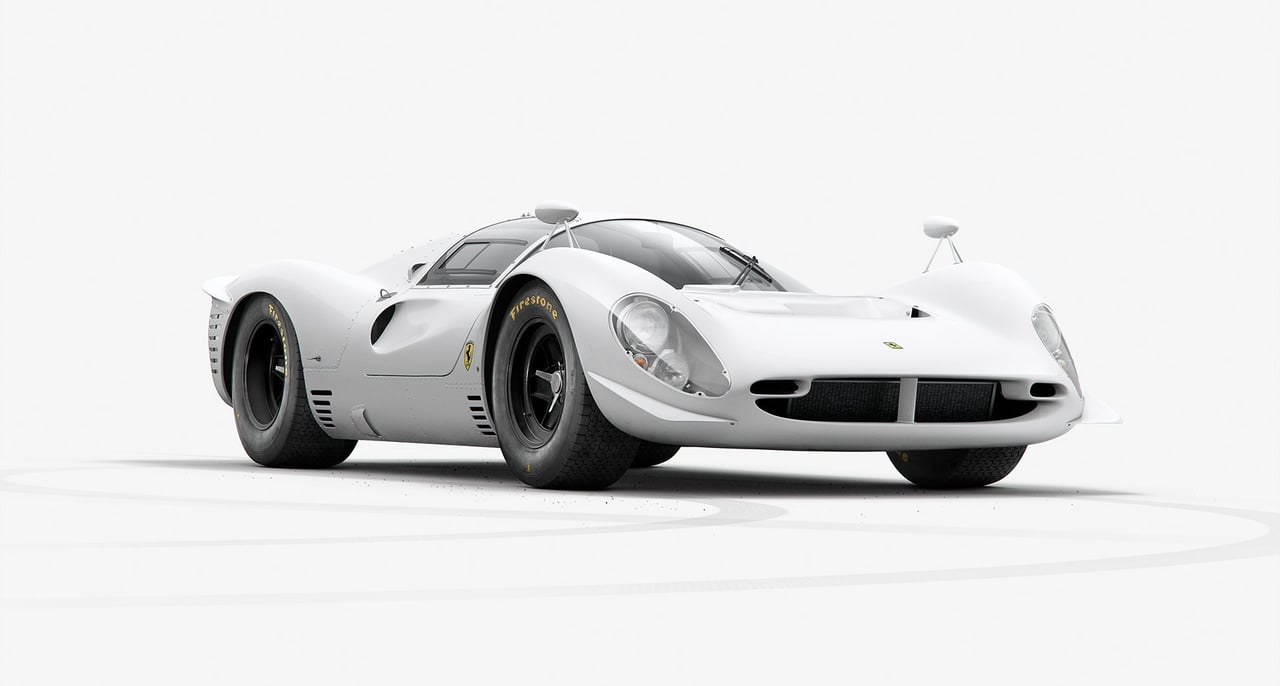 The P4 might not have beaten the thunderous Ford GT40s at Le Mans as Enzo Ferrari had intended, but as INK succinctly summarises in its press material, "Its curves are forever victorious".
Photos: Ink
You can find other cars from INK's 'plain bodies' series of digital renderings by clicking here.