However, British sculptor Chris Gilmour's life-sized version is not fashioned from gold or carbon nanotubes – but discarded cardboard boxes.
The faithfully recreated Aston not only looks the part, but also staunchly sports all the relevant 'Q-Branch' modifications, as well as the correct 'BMT 216A' registration plate. It's this attention to detail which makes the 'car' appear so life-like: were its sections to be painted in silver-birch rather than wearing the 'fragile' symbols from their former life, one could easily mistake it for the original. At a distance, anyway.
Replicating the famously swooping curves of the DB5 with stiff, flat cardboard must have presented Gilmour with a unique challenge – but one which his past efforts clearly allowed him to overcome.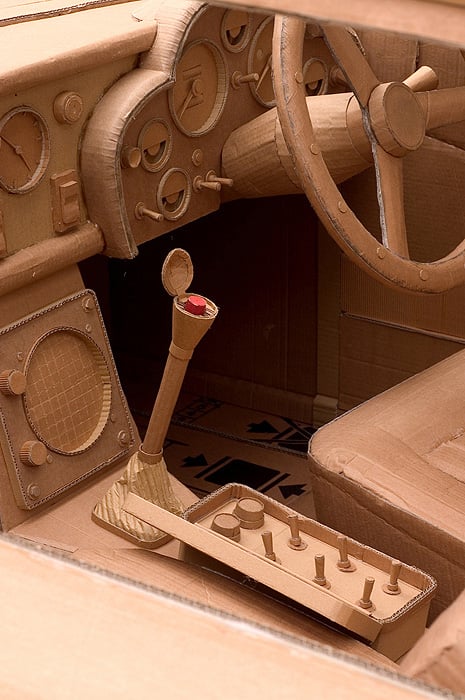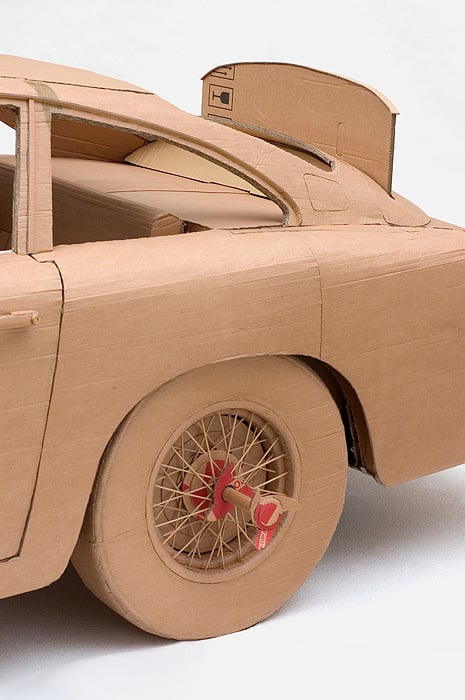 Less glamorous vehicles to receive corrugated tributes through Gilmour's signature form of recycling include an original Fiat 500 and a classic café racer, not to mention countless non-automotive sculptures ranging from wheelchairs to typewriters. One of Gilmour's early works was a life-size cardboard cow, produced "in order to replace the cattle destroyed by BSE, so that the fields don't look empty."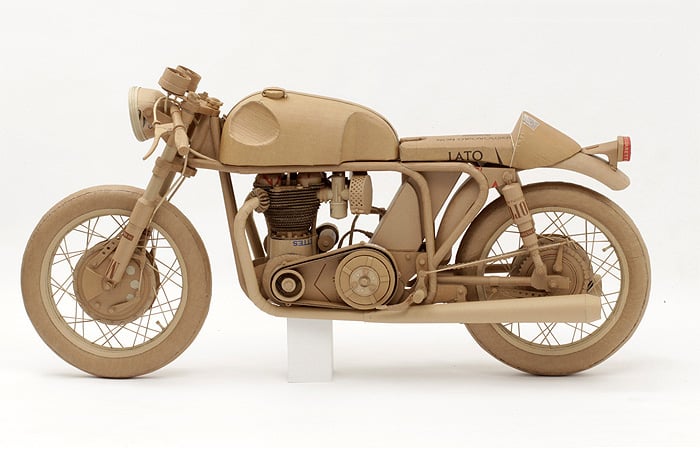 Photos: Chris Gilmour