Air Drive: Floating Classics by Renaud Marion
This 300SL Roadster, photographed and enhanced by French photographer Renaud Marion in a new study called 'Air Drive', recalls the floating spaceships from the animated series 'The Jetsons', produced in the 60s by American animation studio Hanna-Barbera.
Marion, who plays on the child-like assumption that cars of the future would fly, shows his vision of how these vehicles might appear. The images of floating classics are given a charming twist, as they marry the past with the future. The photographer used a series of classic cars to augment his vision, including two Mercedes-Benzes, a Jaguar XK and a Cadillac STS.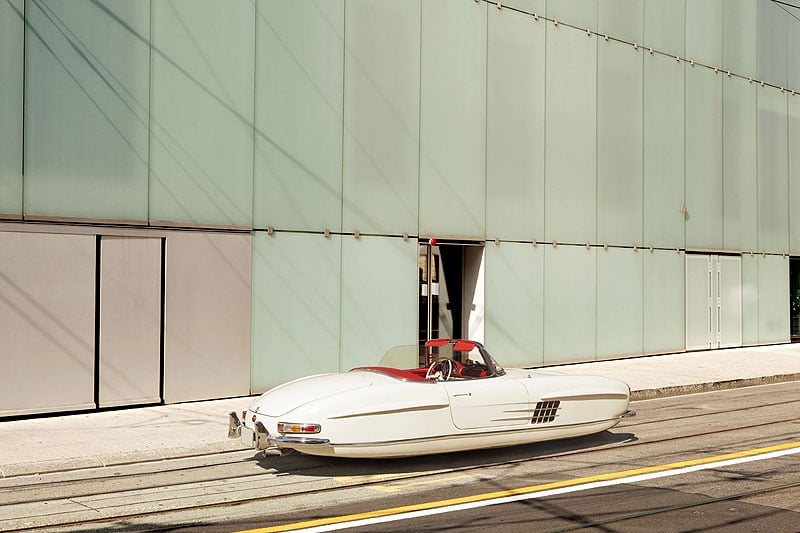 Photos: Renaud Marion