Rolex Cosmograph Daytona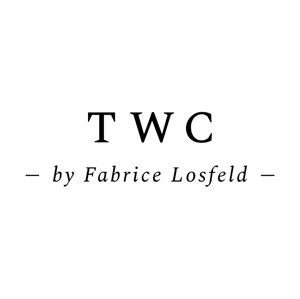 Location
Description
The Rolex reference 6265 is a highly sought-after vintage wristwatch that was produced by Rolex from the late 1960s to the early 1980s. It belongs to the family of Rolex Cosmograph watches, which are renowned for their chronograph functionality and association with motorsports.
Here are some key features and details about the Rolex Reference 6265:
Design: The Rolex 6265 has a classic and iconic design that is instantly recognizable. It features a stainless steel case with a diameter of 37mm and a thickness of around 13mm. The case is equipped with pump pushers for operating the chronograph functions and a screw-down crown for water resistance.
Bezel: The watch typically comes with a stainless steel bezel with an engraved tachymeter scale. This scale allows the wearer to measure average speeds over a known distance, making it useful for motorsport enthusiasts.
Dial: The Reference 6265 is available in various dial configurations. It often features a clean and symmetrical design with three sub-dials displaying the running seconds, elapsed minutes, and elapsed hours. The dial is protected by an acrylic crystal.
Movement: The Rolex 6265 is powered by the manually-wound caliber 727 movement. This movement is based on the famous Valjoux 727 chronograph movement and is known for its reliability and precision.
Screw-down pushers: Unlike earlier models like the Rolex 6239, the 6265 introduced screw-down pushers, which improved water resistance. This feature became a defining characteristic of subsequent Rolex Cosmograph models.
Collectibility: The Rolex 6265 is highly sought after by collectors due to its historical significance, robustness, and timeless design. Well-preserved examples, especially those with rare dial variations, command high prices in the vintage watch market.
It's worth noting that the Rolex 6265 is often referred to as the "Paul Newman Daytona" because of its association with the famous actor and race car driver, Paul Newman. He was known to have worn a Rolex Daytona (the popular name for Rolex Cosmograph watches) with a reference 6239, which had similar features to the 6265.
Overall, the Rolex Reference 6265 is a highly regarded and iconic vintage watch with a rich history. Its combination of classic design, mechanical excellence, and collectible nature has made it a favorite among watch enthusiasts and collectors around the world.
Our piece comes with a black Sigma dial with a very nice creamy patina.
-
La Rolex référence 6265 est une montre-bracelet vintage très prisée produite par Rolex de la fin des années 1960 au début des années 1980. Elle fait partie de la famille des montres Rolex Cosmograph, réputées pour leur fonctionnalité de chronographe et leur association avec les sports automobiles.
Voici quelques caractéristiques et détails importants sur la référence Rolex 6265 :
Design : La Rolex 6265 présente un design classique et emblématique facilement reconnaissable. Elle est dotée d'un boîtier en acier inoxydable avec un diamètre d'environ 37 mm et une épaisseur d'environ 13 mm. Le boîtier est équipé de poussoirs bombés pour actionner les fonctions du chronographe et d'une couronne vissée pour assurer l'étanchéité.
Lunette : La montre est généralement accompagnée d'une lunette en acier inoxydable avec une échelle tachymétrique gravée. Cette échelle permet au porteur de mesurer des vitesses moyennes sur une distance connue, ce qui est utile pour les passionnés de sports automobiles.
Cadran : La référence 6265 est disponible dans différentes configurations de cadran. Elle présente souvent un design épuré et symétrique avec trois sous-cadrans affichant les secondes en marche, les minutes écoulées et les heures écoulées. Le cadran est protégé par un verre en acrylique.
Mouvement : La Rolex 6265 est animée par le mouvement à remontage manuel calibre 727. Ce mouvement est basé sur le célèbre mouvement chronographe Valjoux 727 et est reconnu pour sa fiabilité et sa précision.
Poussoirs vissés : Contrairement aux modèles précédents tels que la Rolex 6239, la 6265 a introduit des poussoirs vissés, améliorant ainsi l'étanchéité. Cette caractéristique est devenue une marque distinctive des modèles Rolex Cosmograph ultérieurs.
Valeur collection : La Rolex 6265 est très recherchée par les collectionneurs en raison de son importance historique, de sa robustesse et de son design intemporel. Les exemplaires bien conservés, notamment ceux avec des variations rares de cadran, atteignent des prix élevés sur le marché des montres vintage.
Il est à noter que la Rolex 6265 est souvent appelée "Paul Newman Daytona" en raison de son association avec le célèbre acteur et pilote de course automobile, Paul Newman. On sait qu'il portait une Rolex Daytona (nom populaire des montres Rolex Cosmograph) avec la référence 6239, qui présentait des caractéristiques similaires à la 6265.
En résumé, la Rolex référence 6265 est une montre vintage très appréciée et emblématique, dotée d'une histoire riche. Son mélange de design classique, d'excellence mécanique et de côté collection en fait un favori parmi les passionnés de montres et les collectionneurs du monde entier.
Notre pièce est équipée d'une superbe cadran noir Sigma avec des compteurs patinés coquille d'oeuf.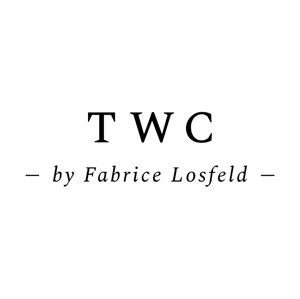 ---
Contact Person
Kontaktperson
---